MagEZ Car Mount Lite/Pro
MagSafe car mounts that secure your phone while you drive. MagSafe car mounts that secure your phone while you drive. MagSafe car mounts that secure your phone while you drive. Read More
Strong magnetic attachment
Works with iPhone 12/13/14 or S22 using a MagEZ Case 2
Up to 15W wireless charging(for MagEZ Car Mount Pro)
Aramid fiber and TPU combined
Car vent and suction cup versions are available
7-Day Returns
Free Shipping over 30 USD
Secure Checkout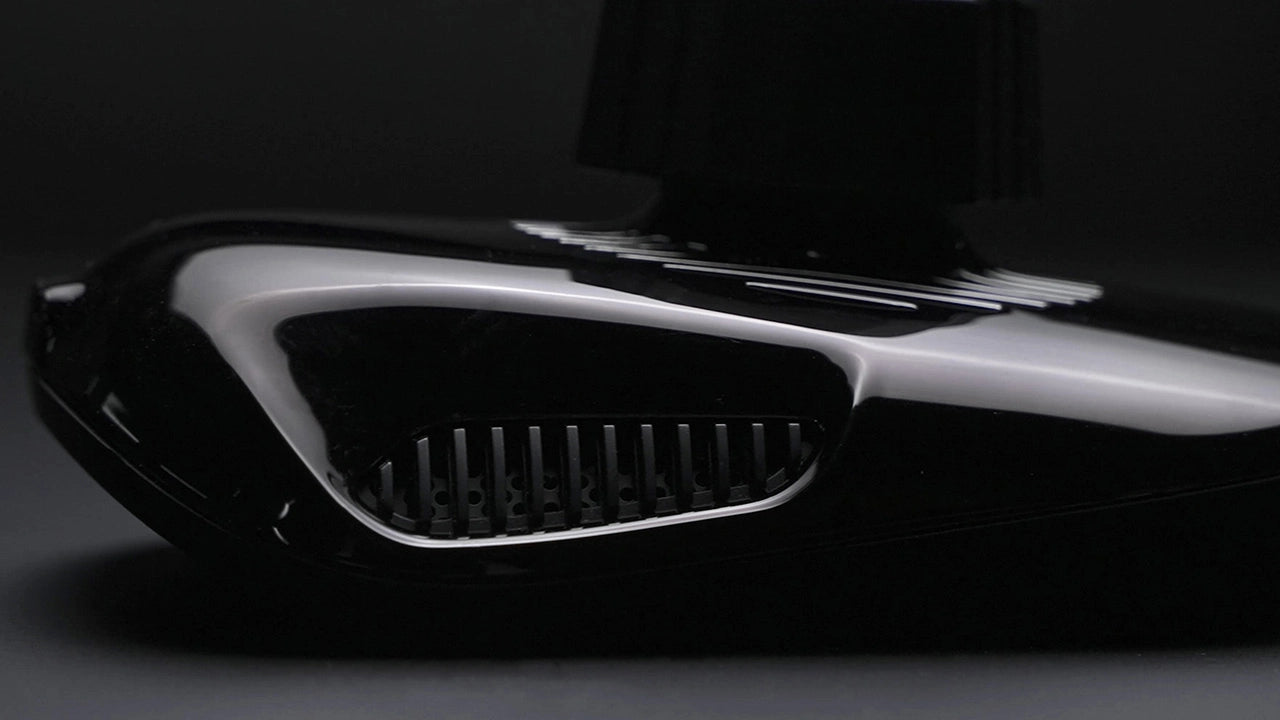 Strong MagSafe
Connection
Built with improved MagSafe compatibility to create stronger magnetism suction, the car mount is the perfect phone companion while in the car.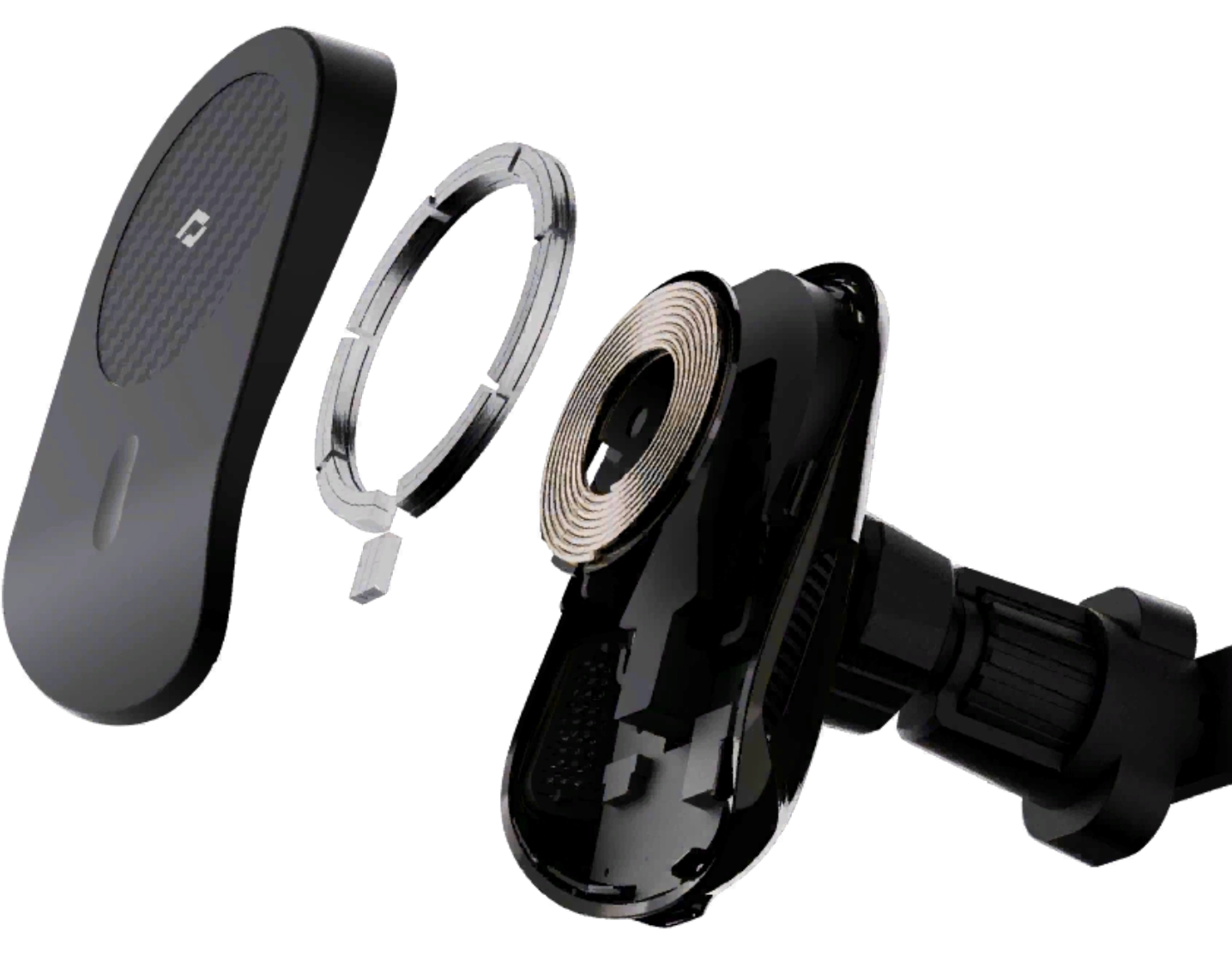 Snap & Charge.
Grab & Go.
Conveniently attach your smartphone to the MagSafe car mount with a single hand for a secure hold while traveling. And grab and go when you get off.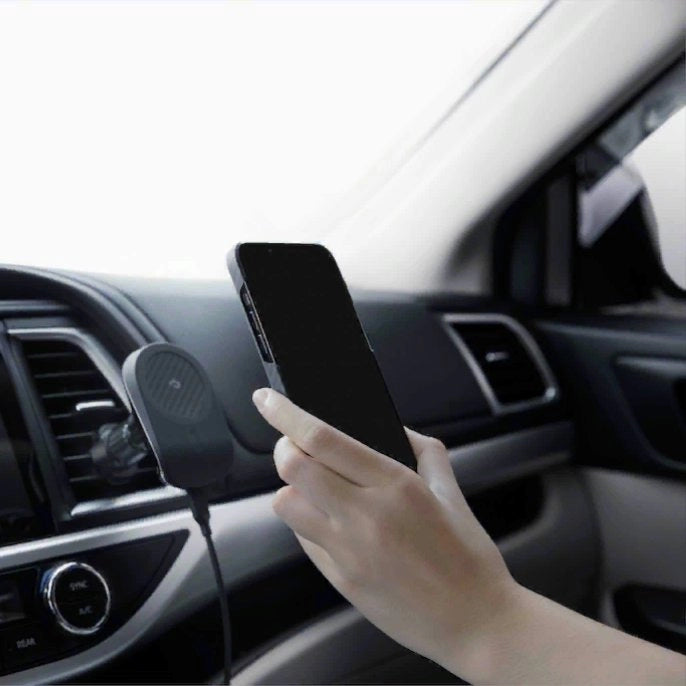 Secure Even On The
Bumpiest Road
Sudden Breaking
Deceleration Strips
Rugged Mountain Road
Strong Suction Force
Lock the mount in place on your dash with the suction cup and dashboard pad*. *For Suction Cup model only.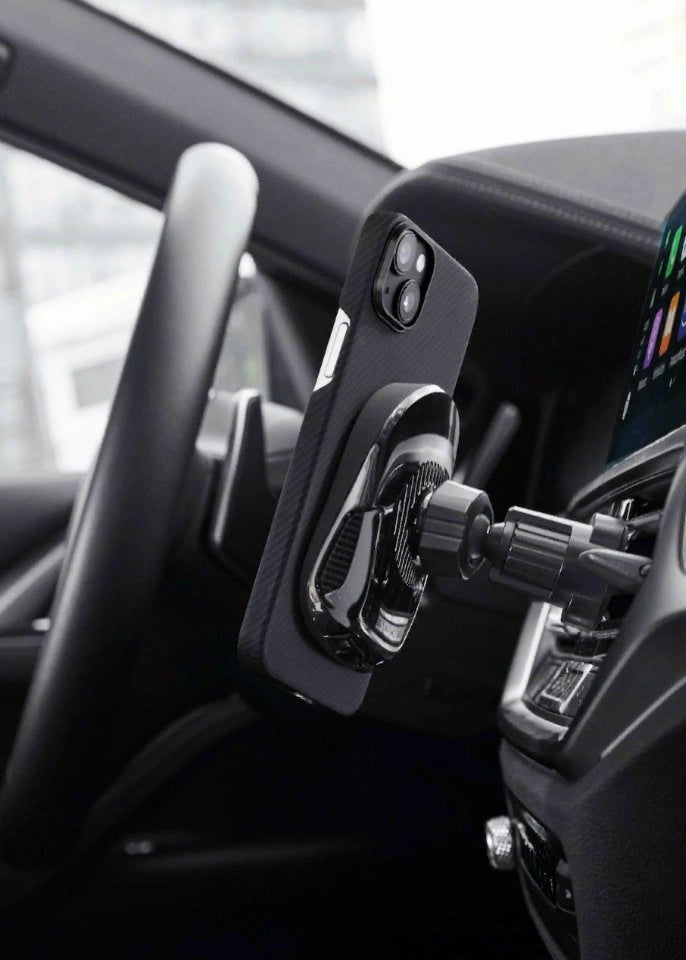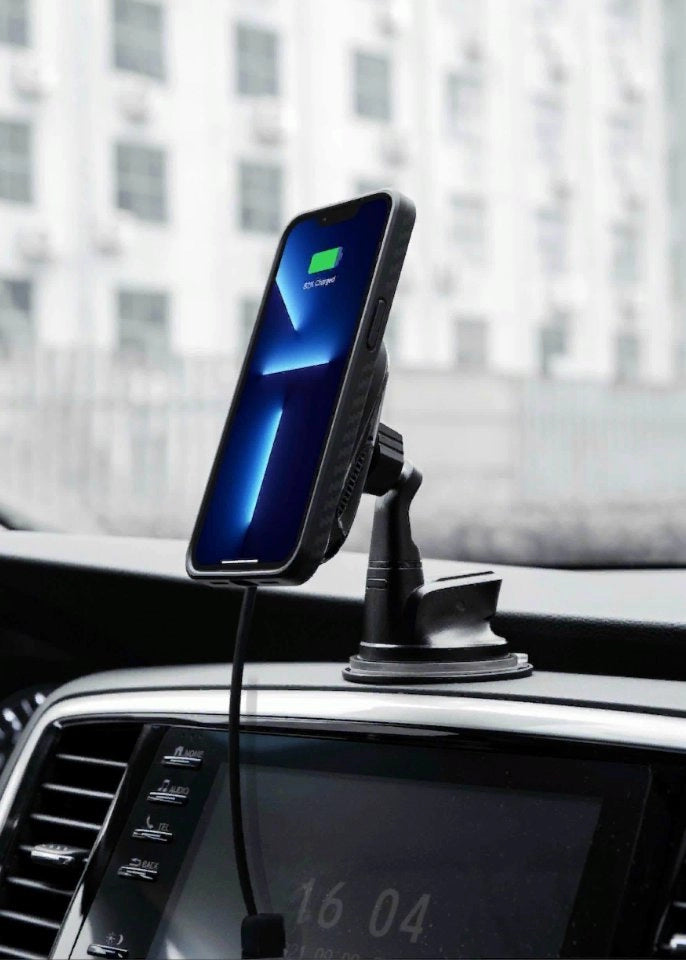 Fast, Safe, and Reliable
For MagEZ Car Mount Pro model only
MagEZ Car Mount Pro offers up to 15W fast charging*. With a unique built-in cooling fan that reduces heat, your MagEZ Car Mount Pro
and smartphone stay safe from overheating as you wireless charge.
Fast, Safe, and Reliable
For MagEZ Car Mount Pro model only
MagEZ Car Mount Pro offers up to 15W fast charging*. With a unique built-in cooling fan that reduces heat, your MagEZ Car Mount Pro
and smartphone stay safe from overheating as you wireless charge.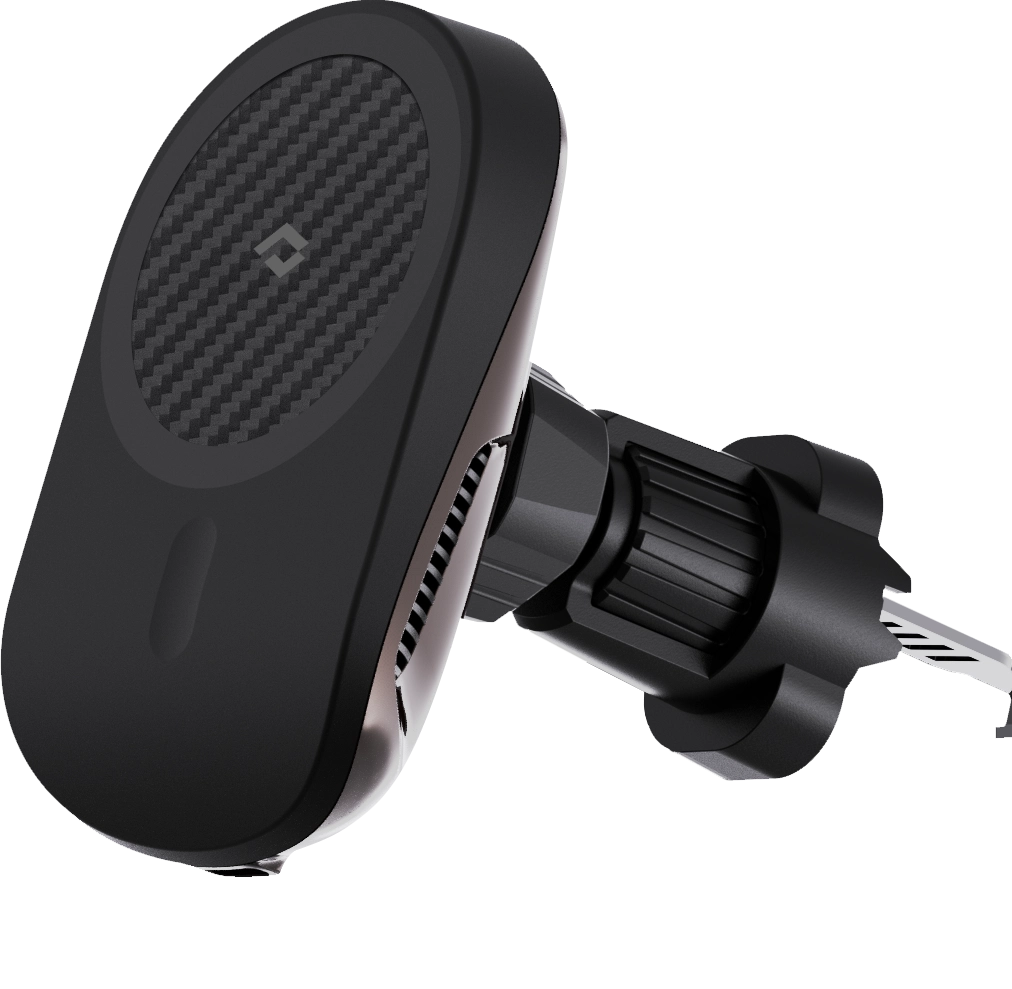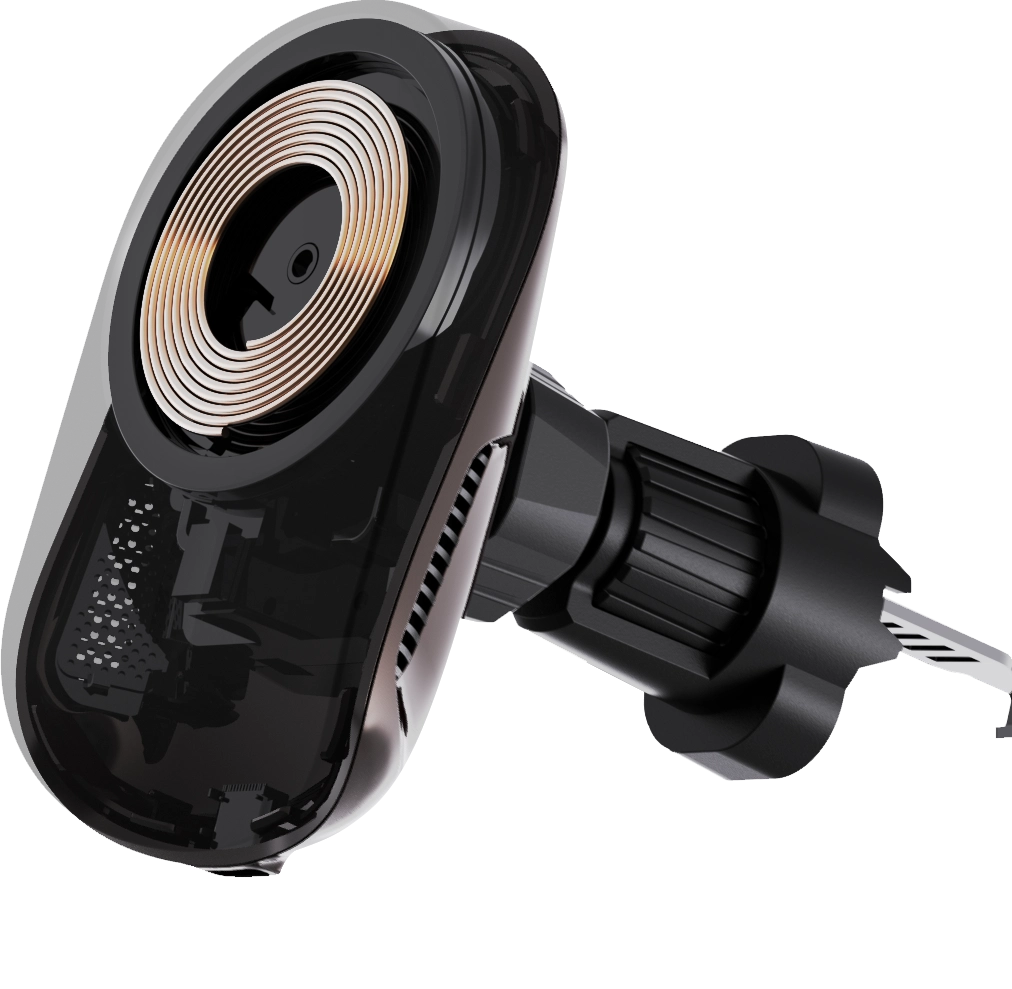 The car charger also includes sensors that detect an increase in temperature,
voltage, and current to protect your devices while driving. *7.5W for iPhone
An Ultra-Streamlined
Aesthetic.
The car mount not only works good but looks good. With an upgraded sleek
design and the unique aramid fiber weave, it offers style and easily fits
into your cool vehicle.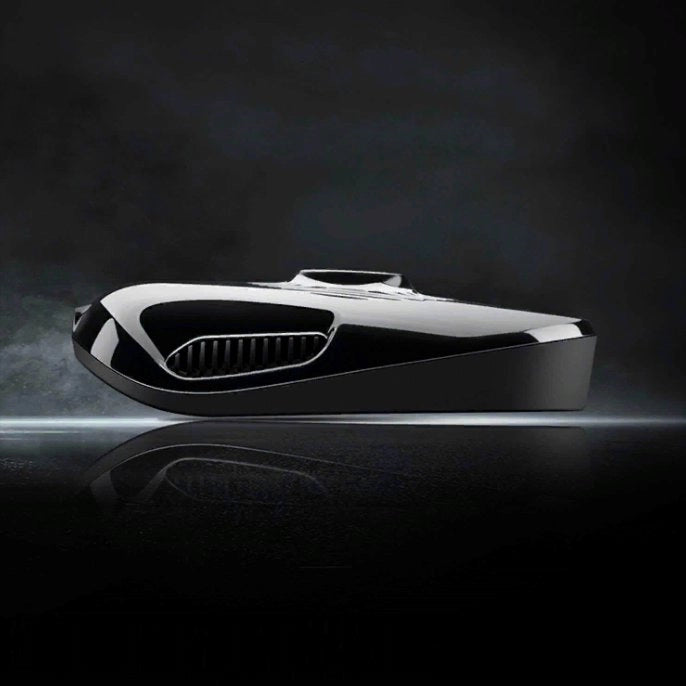 Testimonial
"
First class all the way around. Not cheap but it does it's job the way it should be done. Strong magnet attaches to the back of my iPhone as it charges. K'NEX securely to my SUV air vent Securely and in a handy location. The handy Mounting location makes it easy to view driving instructions on the go While keeping phone fully charged.
"
Cattie Luis
"
This thing holds my phone very well. I'm shocked it held in place after I hit a pot hole the other day. Definitely worth it. You'll need a case or the bare phone that is direct with mag safe to get a firm hold.
"
Matthew K
"
Great product. Arrived timely, well made, easy to install, and it works great. I was even contacted after purchase by the company to make sure I was happy with my purchase. They stand behind their product. I couldn't be happier. I'm ordering another one!
"
Dena Watson
"
I am a professional driver and after using the first one I bought for an extended period of time, I was convinced and bought 3 more to us across multiple vehicles. This is one of those rare products that delivers much more than I imagined. Super quality, easy to use, and holds your phone down very secure. When properly installed, it is solid.
"
Charlie H
"
The magnet is strong and works perfectly. I can be driving down the bumpiest road and it won't affect the hold. I have had problems with vent holders, but this is built to extend and clamp down on the vent and the phone is in a firm grip. So glad I spent the money and would highly recommend to anyone!
"
BLee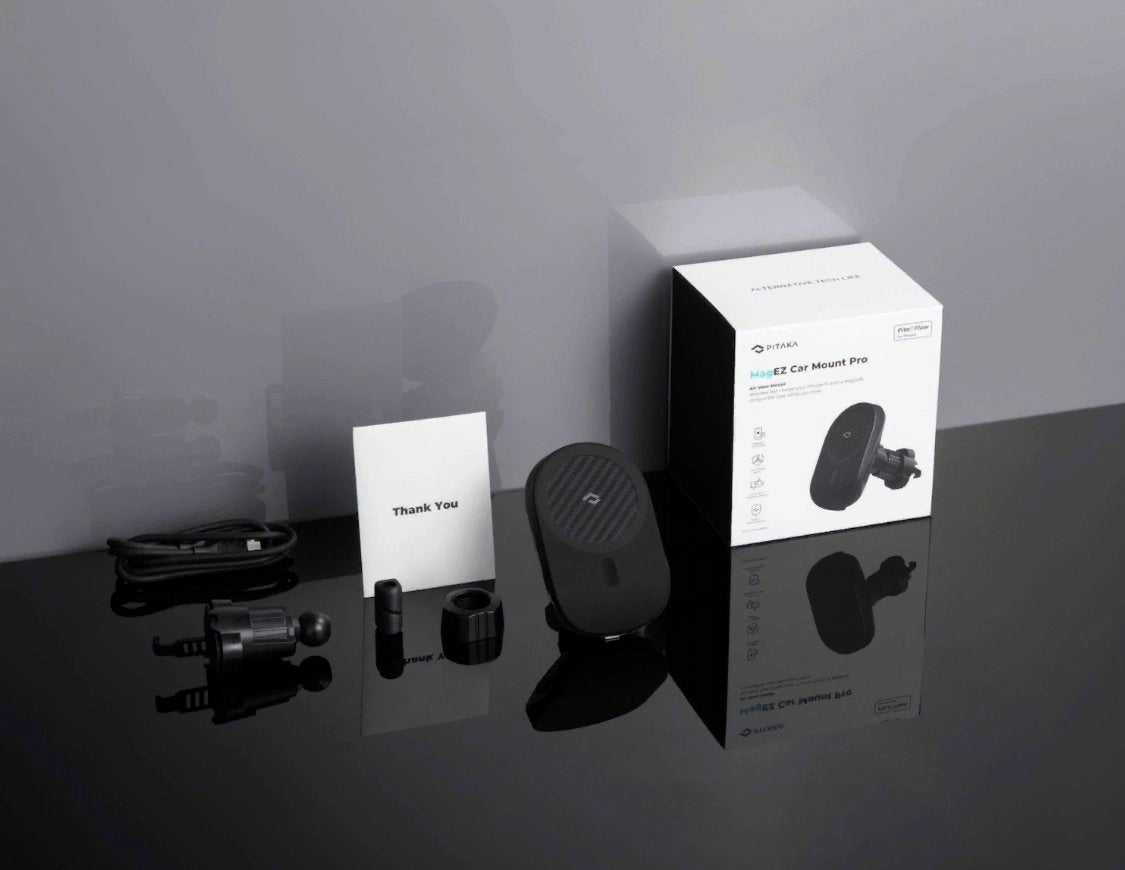 Included in the Box
MagEZ Car Mount Pro:
1 x MagEZ Car Mount Pro
1 x USB-C Charging Cable
1 x User Manual
1 x Cable Tie
1 x Air Vent Attachment (For Air Vent model only)

or

1 x Suction Cup Attachment (For Suction Cup model only)
1 x Dashboard Pad (For Suction Cup model only)
Compatibility
MagEZ Case Compatible
Yes
Yes
Yes
Yes
Yes
Yes
MagEZ Case for iPhone 12 Series and old models
No
Specs
Technical
MagEZ Car Mount Pro: USB C Wired Charging (cable included) Wireless Charging Output: 15W (iPhone 7.5W) Input: 5V/2A / 9V/2A
Warranty
1 year warranty See our warranty page for more information.
FAQs
Q1. Can I attach my iPhone or Android device to the MagEZ Car Mount series?
A1. At the moment, MagEZ Car Mount series is compatible with iPhone12/13/14 and MagSafe cases, such as the MagEZ Case 2 for Galaxy S22. You can attach your iPhone 12/13/14 to the car mount, but for a more stronger connection, use it together with our MagEZ Case 2 cases.
Q2. Does the MagEZ Car Mount Lite have wireless charging functionality?
A2. The MagEZ Car Mount Lite is a MagSafe compatible mount that holds your iPhone 12/13/14 or phones with MagSafe cases. Check out the MagEZ Car Mount Pro for in-car wireless charging.
Q3. Does the MagEZ Car Mount series work with MagEZ Case and MagEZ Case Pro?
A3. No. The car mount is not compatible with MagEZ® 1.0 ? cases.
PitaCare
WE CARE FOR OUR PLANET.
Rather than a mission, PitaCare is a sustainability journey put in place to protect and care for what matters the most to us - the world and the people around us. We care for people, their feelings, and their everyday life. We make what people can use and enjoy to simplify their lives.
Learn more about PITAKA and the environment
Compare PITAKA
Car Phone Holders
Our magnetic car phone holders with a minimalist aesthetic are made to keep your phone firmly held in place or even charge it at the same time while you drive. So enjoy a snap-and-drive, grab-and-go experience.
A MagSafe compatible wireless charging car mount to offer exceptional stability while you drive.
The aramid fiber car mount fast charges your phone while keeping it firmly in place while you drive.
1. Works with iPhone 12/13/14 models with or without a MagSafe Case;
2. Works with MagEZ® 2.0 cases.
Wireless Charging Capability
See full comparison
What else might you discover?
Reviews
Car vent option works on ford focus vertical vent
Had previously the suction cup version of the old car mount for s21 ultra, then ordered the vent mount version of the car mount pro for s23 ultra, just changed the bottom part with the old suction part since the suction option of the new car mount pro is sold-out. It worked perfectly until the suction got tired over time, then decided to try the vent mount on my ford focus vertical vent even if the site stated that it works only on horizontal vents, and it worked great 😀
Top Notch
You can't find anything better!
When I reach out to set phone, the magnet is so strong, it grabs phone to perfect position… love it!
An Awesome MagSafe Compatible Charger
The charger has beautiful design and the details are awesome. The magnetic is strong. My iPhone 13 Pro Max never fell off no matter where I drive. Highly recommend this product!
Hello Liqian, thnak you so much for sharing these fantastic photos. We are happy to hear your satisfaction regarding the MagEZ Car Mount Pro. The updated car mount adapt a streamlined design and has better magnetic fuctions, enable sturdy driving even on dumpies road. Your ahsring will help people better understand the charm of the stylelish car mount. Thank you!
Portrait And Landscape Wit The Magnet