PitaTag for Cable
For AirTag
A protective AirTag holder with a built-in cable for emergency charging needs. A protective AirTag holder with a built-in cable for emer... A protective AirTag holder with a built-in cable for emergency charging needs. Read More
A protective AirTag holder
Built-in MFi Lightning to USB-C cable
Lanyard design
Magnetic design
Minimalist style
7-Day Returns
Free Shipping over 30 USD
Secure Checkout
Your AirTag
Protected
The PitaTag for Cable, made of premium leather, fully covers your AirTag. So take your AirTag with you anywhere you go, worry-free.
Easy-to-Install AirTag Case
Apply the included sticker to the metal side of your AirTag, bend the sticker over, and put it inside the case.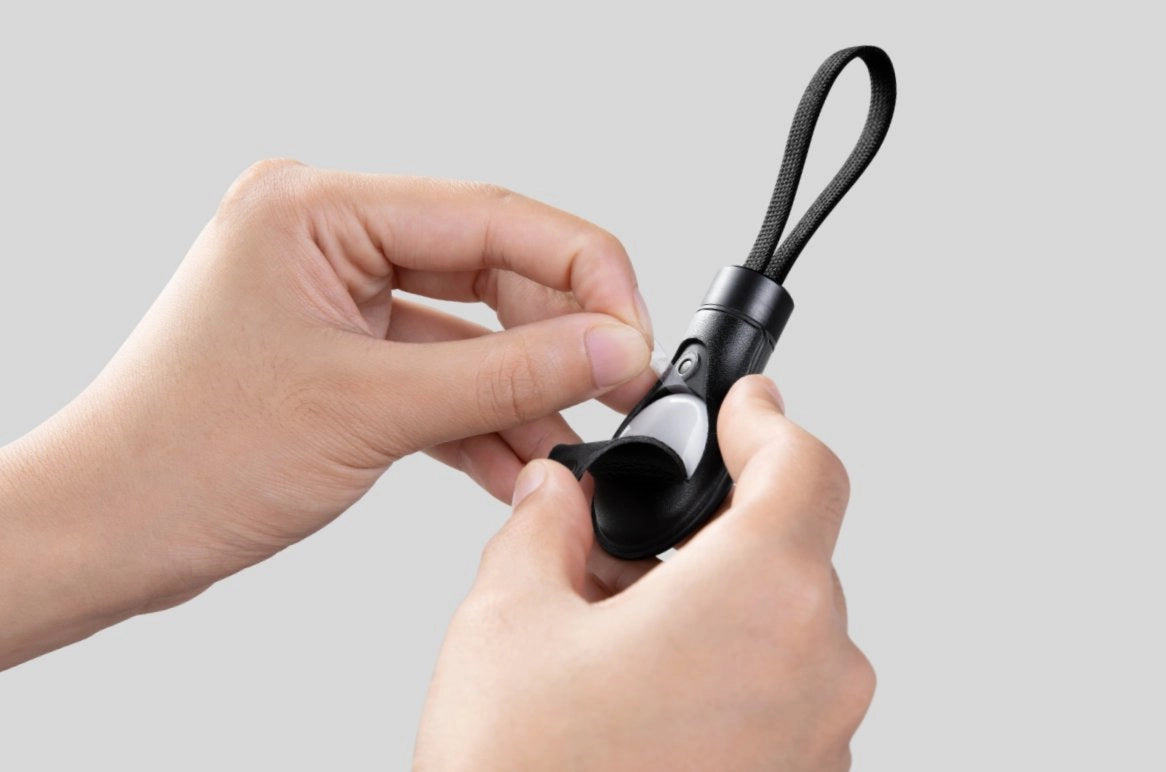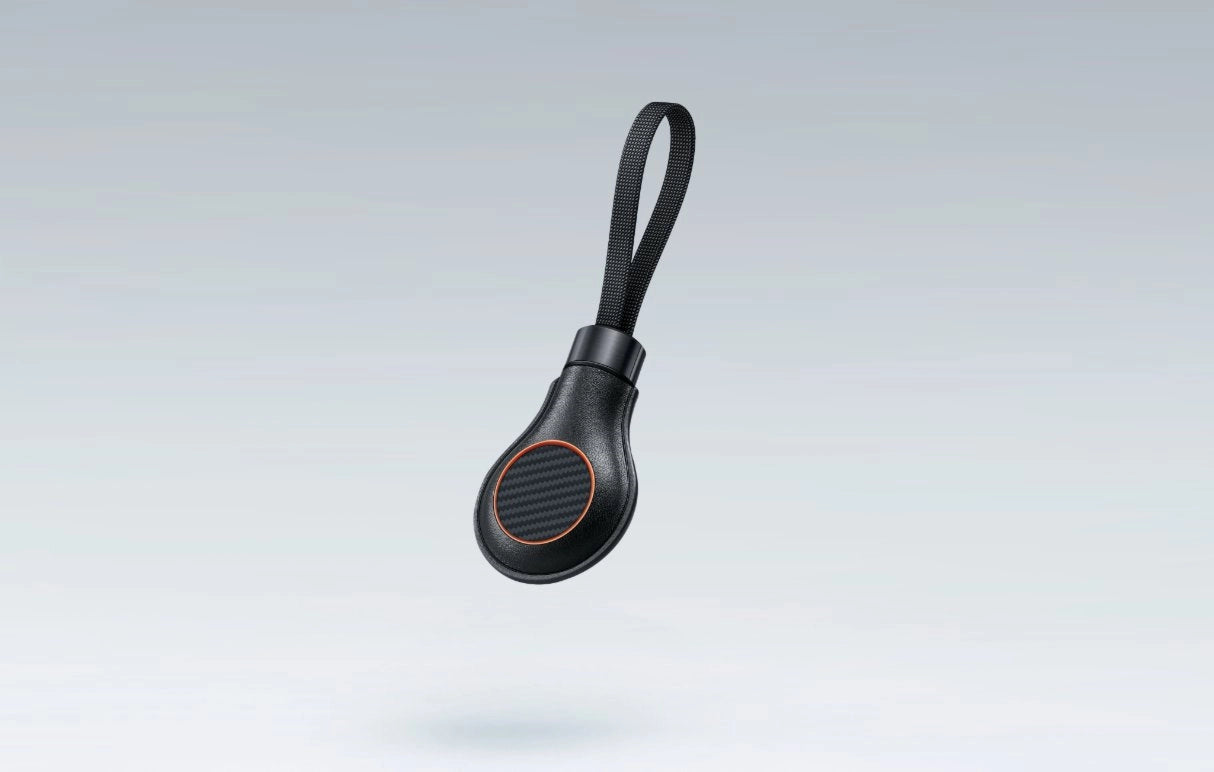 Scratch-Free. Worry-Free.
Lock your AirTag with the magnetic fastener and it will be fully covered by premium vegan leather.
Secure with Braided Nylon Cable
The braided cable works as a lanyard, so you can attach your AirTag to your keyring, bag, suitcase, etc.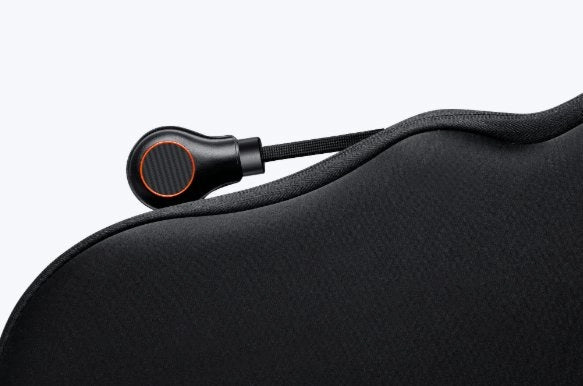 A Unique Ornament
The PitaTag for Cable looks like a water droplet in a minimalist design that exudes a timeless fashion.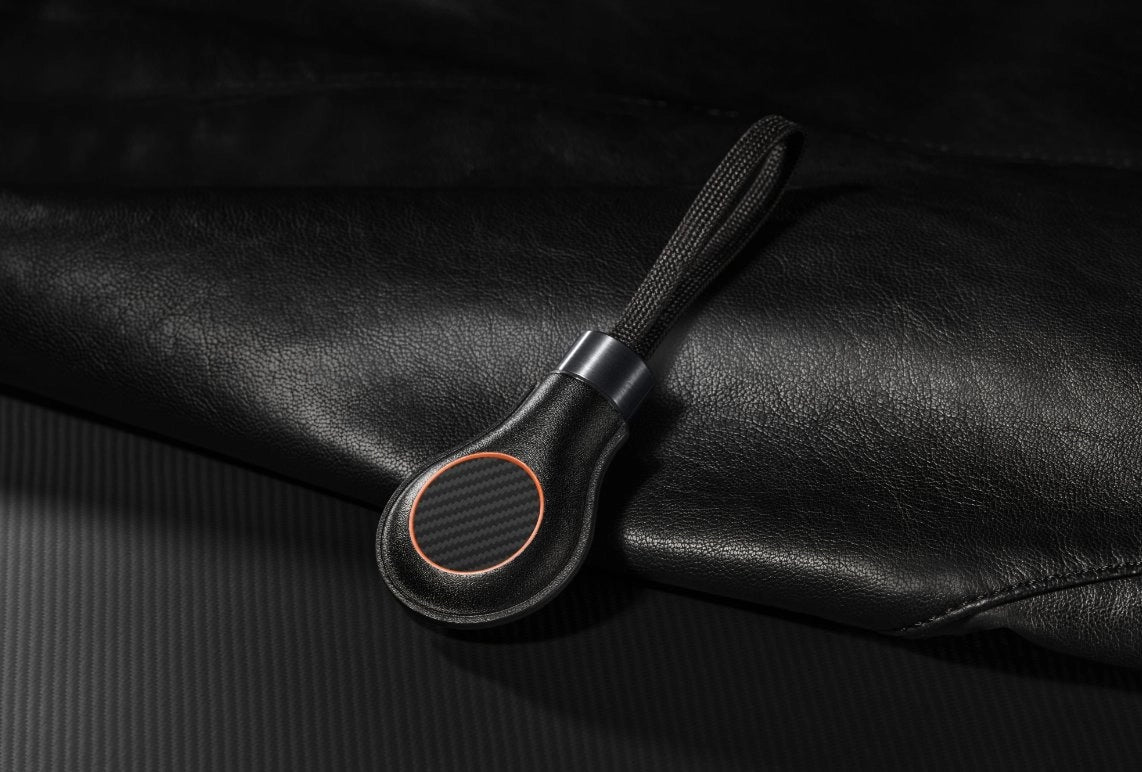 Orange and Black
Leather, aramid fiber, and metal combined make the AirTag case sleek. And the orange rim makes it more aesthetically pleasing while adding a little color to your everyday life.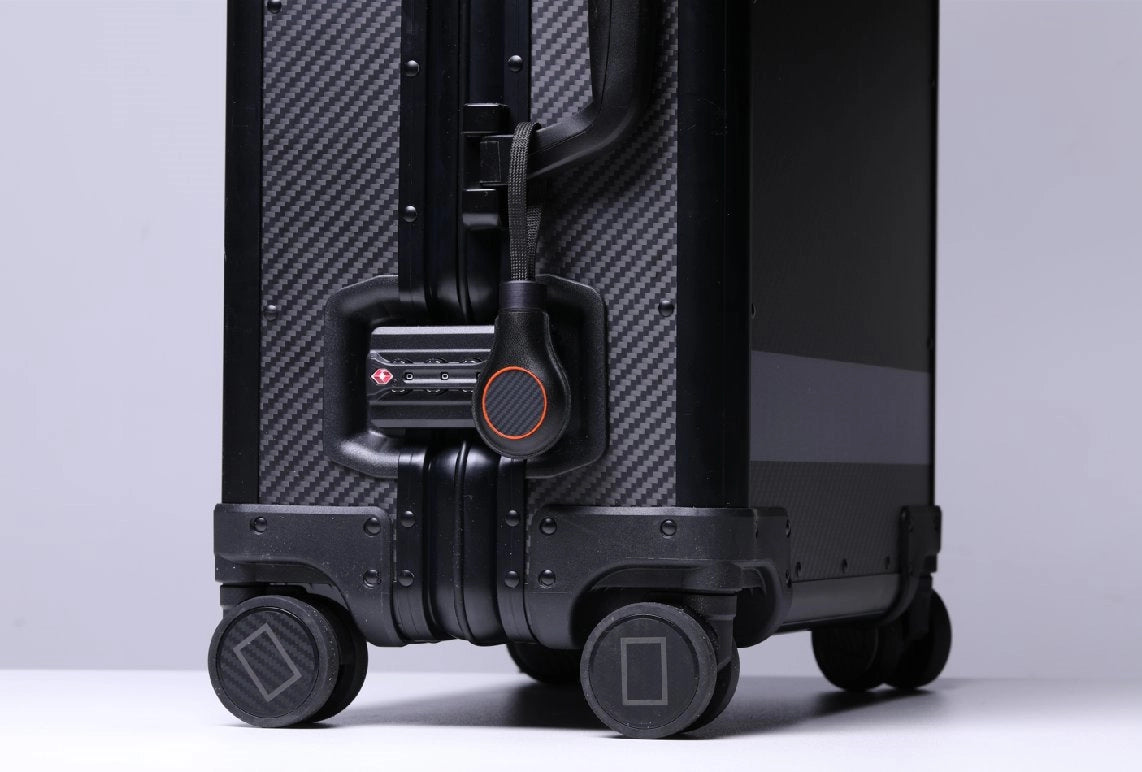 A Perfect Match
The minimalist yet stylish design makes the AirTag case go with your everyday carry life.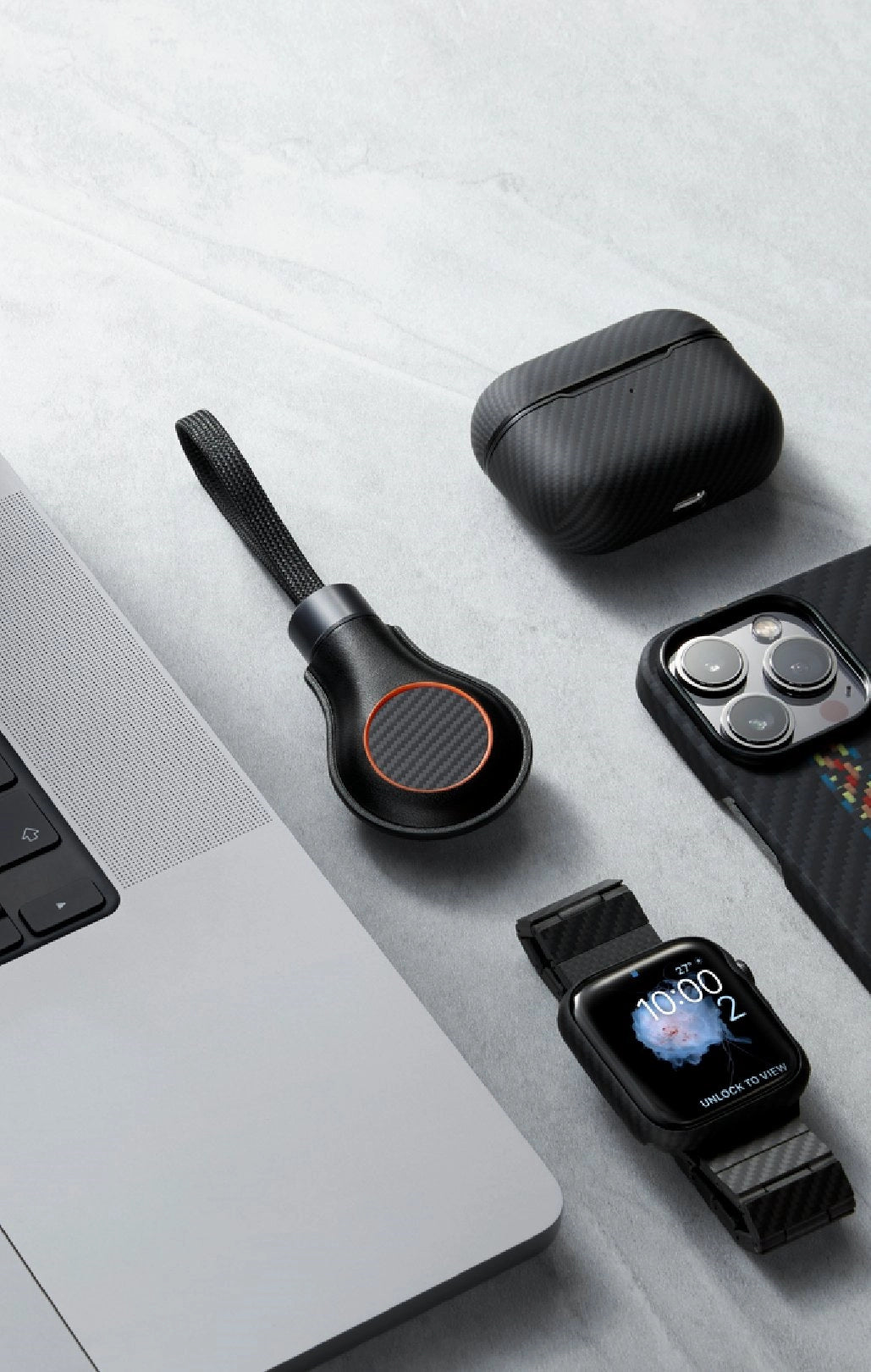 Small but Useful
With the built-in MFi-certified USB-C to Lightning cable, you can connect your iPhone to your USB-C enabled computer or iPad for syncing or charging. Use with an 18W (or above) USB-C power adapter to fast charge your iPhone* up to 50% battery in around 30 minutes. It's not long, but it could save the day when your phone is about to die and the cable you usually use is misplaced.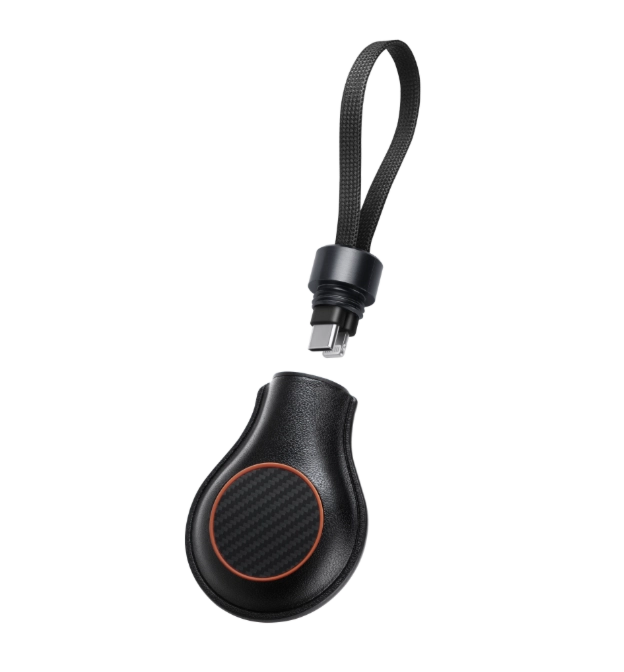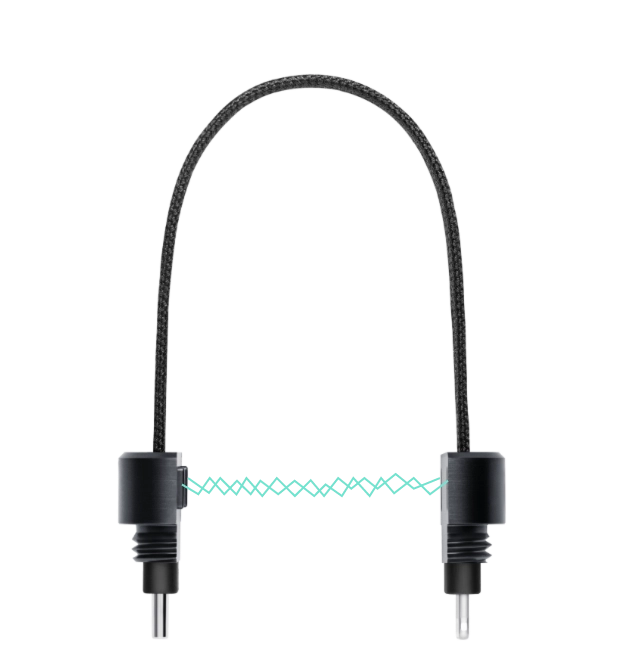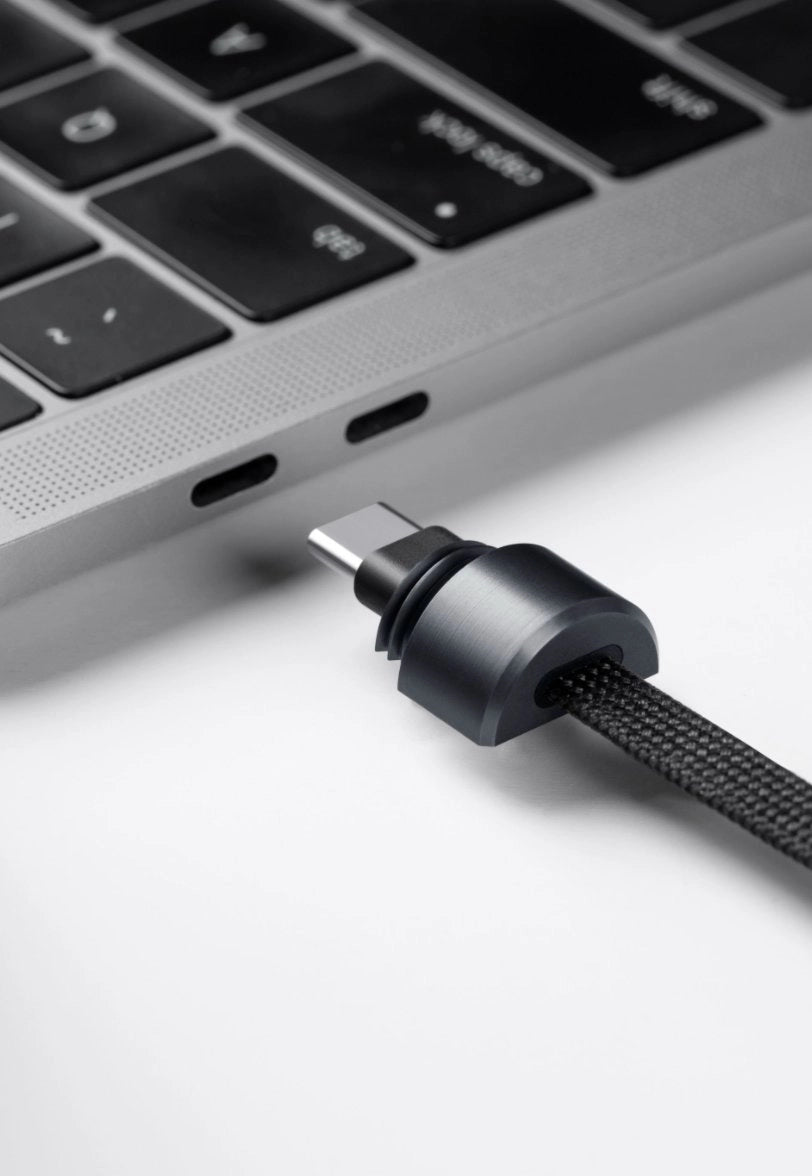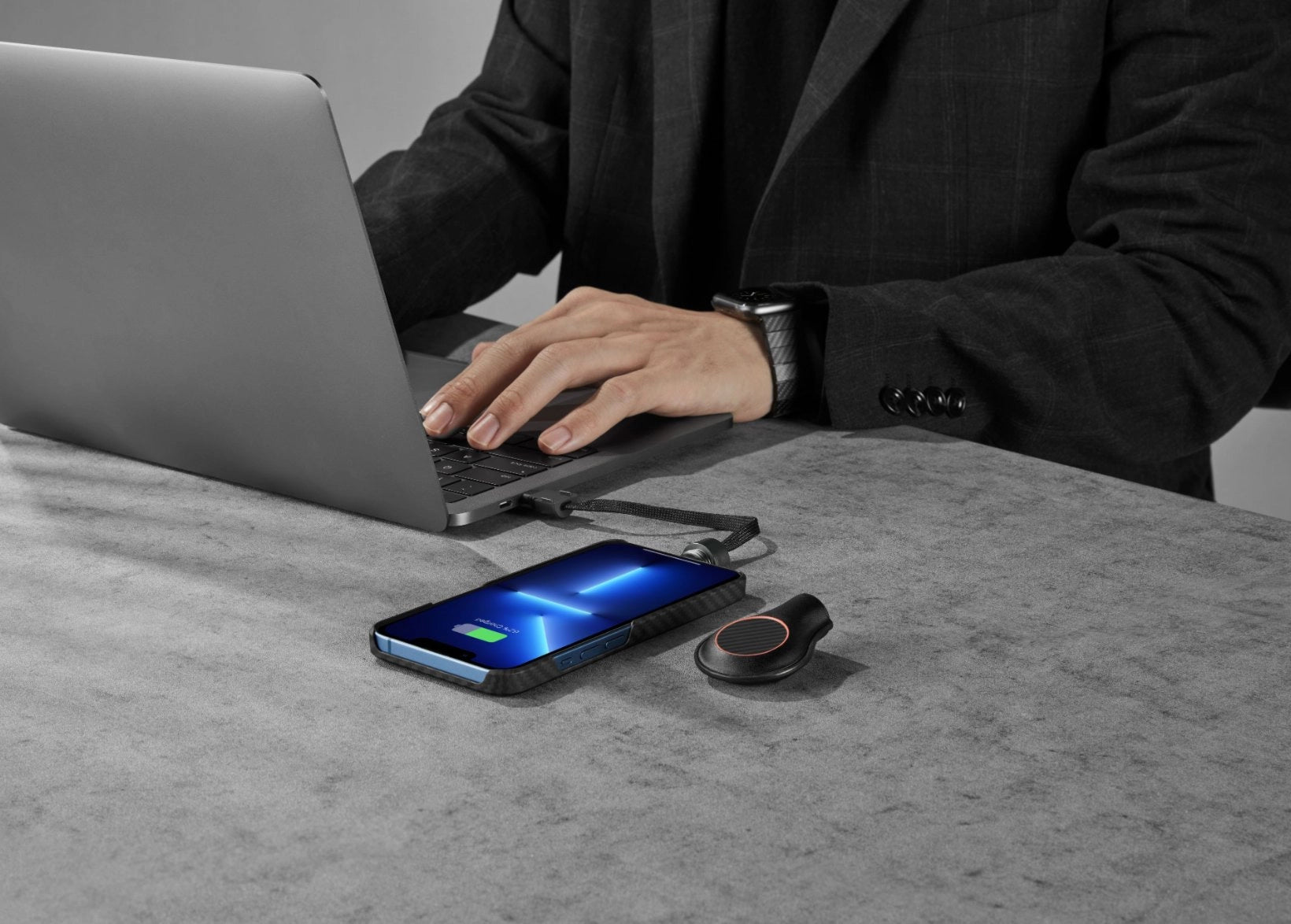 Included in the Box
1 x PitaTag for Cable
1 x Document Kit
1 x Sticker
Compatibility
Holds Apple AirTag;
The Lightning to USB-C cable supports fasting charging your iPhone 8 or later when used with Apple's fast charging power adapter or other USB-PD adapters.
Specs
Dimensions
124.36 x 41.32 x 18mm (4.9 x 1.63 x 0.71in)
Materials
Vegan leather Aramid fiber Nylon Aluminum alloy Stainless steel
Tech
USB-C to Lightning Cable Data transfer speed: 480Mbps Max Max current capacity: 3A Voltage: 5V~20V
Warranty
Cable: 12 months AirTag Holder: 2 months See our warranty page for more information.
FAQs
Q1. Can you make a longer cable?
A1. PitaTag for Cable is not just a cable but also an AirTag accessory. It's designed to be portable, so it can be attached to other things and taken with you wherever you go. And it's mainly for urgent needs. For example, when you forget to take your cable with you when you travel or when it's buried deep down in your bag, and your phone is dying, PitaTag for Cable can come in handy. In this sense, a quality cable with a length of 190mm should suffice.
Q2. The magnetic fastener doesn't have a strong force. Why?
A2. Once your AirTag is put in, the interior structure will hold it in place. The fastener is mainly used to close the leather cover to protect your AirTag from scratches.
Q3. Will I break the sticker if I pull it with force?
A3. The sticker should be attached to your AirTag. When the AirTag is put in the holder, just slightly pull the sticker to take the device out. Using too much force might break the sticker.
Q4. Why do you make a Lightning to USB-C cable?
A4. The Lightning to USB-C cable is mainly for people who own iOS devices, particularly iPhones and iPads with Lightning connector. The cable will help them charge or sync their devices in urgent situations.
Q5. Can I bend the cable as I do with other cables or ropes?
A5. The nylon-braided cable is stiffer than cables made using plastic. Therefore, we suggest you not overly bend it or hang heavy stuff to it.
Q6. Will the magnetic fastener get rusty over time?
A6. No. The magnetic fastener is coated with a piece of black PC plate to prevent rust.
Q7. Is PitaTag for Cable waterproof?
A7. No. Keep the product away from water or other liquids.
Q8. What's the charging and syncing speed of the cable?
A7. The MFi-certified Lightning to USB-C cable can fast charge your iPhone (8 or newer) up to 50% in 3o minutes when used with Apple's 18W (or above) power adapters or other USB PD adapters.
The maximum transfer speed of the cable is 480Mbps. It can handle a maximum current of 3A and voltage of 5V~20V.
PitaCare
This AirTag holder is made using 100% PU leather, which is completely artificial and is considered vegan. It's very durable and stain and fade-resistant. It doesn't crack or wear down easily, so it can last a long time. In addition, the product is RoHS and REACH compliant.
Learn more about PITAKA sustainability
What else might you discover?
Reviews
Super cool 😎
Super good charging cable come iTag. Works really well and very functional. Always have a use for it. Keep up the gadgets Pitaka 🤩
Beautiful and functional tag. Wish
Beautiful and functional tag. Wish I put the removal sticker on the airtag before insertion. hard to take out otherwise
All good! easy to install
All good! easy to install my airtag. The cable is magnetically connected to each other so you can insert it to the airtag holder and hang on. Great design.
another new design. I like
another new design. I like the combination of the carbon fiber and the pu leather. light and portable and I won't add much weight to my car key.