MagEZ Folio 2
For iPad Pro 2022/2021/2020/2018 & iPad Air 2022/2020
A lightweight, multi-angle folio that works in portrait or landscape mode. A lightweight, multi-angle folio that works in portrait o... A lightweight, multi-angle folio that works in portrait or landscape mode. Read More
Easily switch between landscape and portrait mode
Four standing angles
Hidden, built-in pencil holder
Auto sleep/wake function
Lightweight and portable
Premium and protective PU leather
7-Day Returns
Free Shipping over 30 USD
Secure Checkout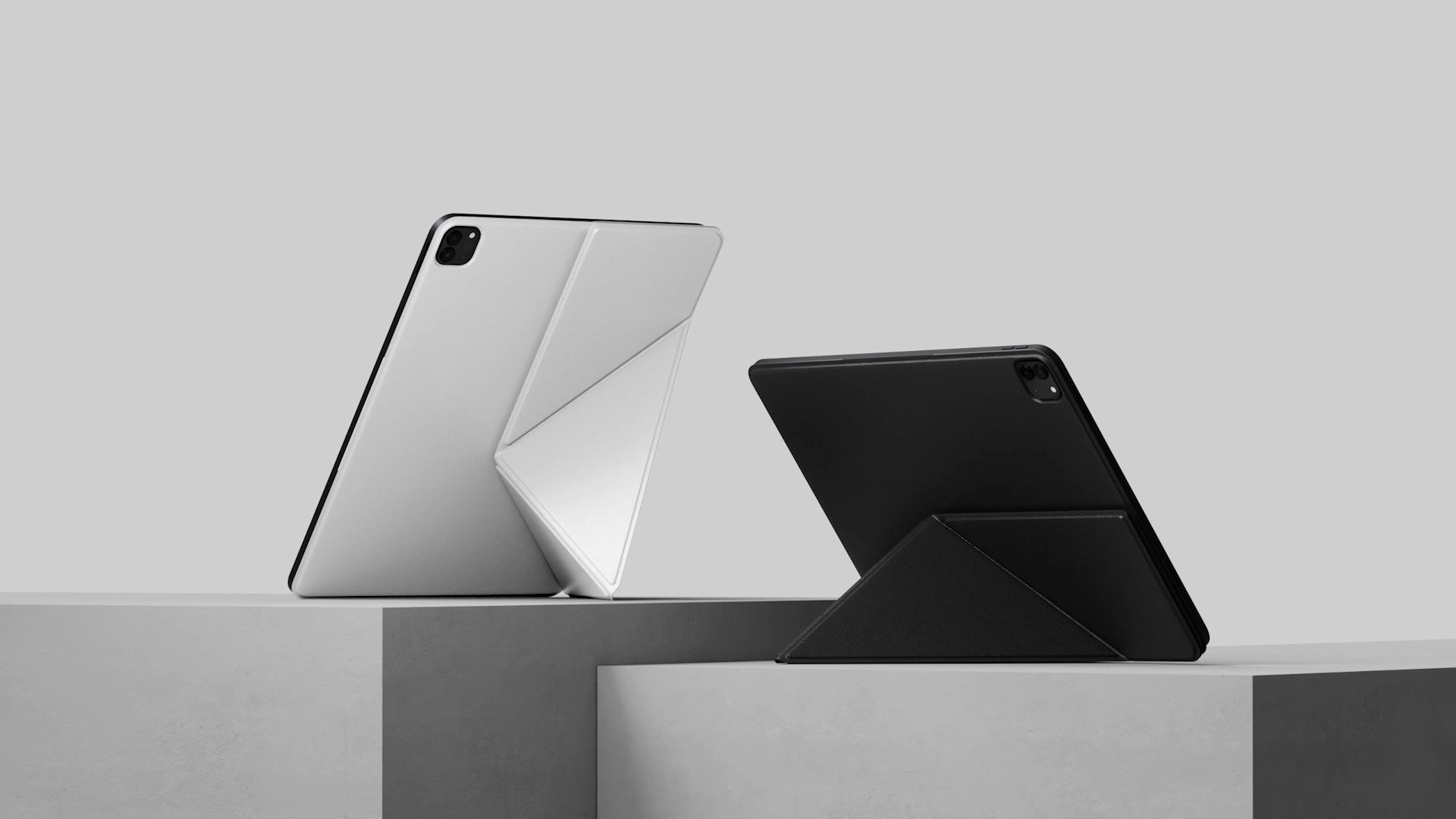 Ultra Slim. Ultra Light.
With a lightweight 240g (for 11") construction, the MagEZ Folio 2 is lighter than 95% of iPad cases that serve as stands.
The 2.3mm-thick structure is made from composite fiberglass board to keep the iPad case slim while maintaining its durability.
Magnetic Design
Install with a snap or remove with a pull.
Folio 2 - Magnetic Design
Double-sided Protection
Protects the front and back of your iPad from scratches, scuffs, and bumps wherever you go.
Secure Your
Apple Pencil
The magnetic strap keeps your Apple Pencil firmly in place. Fold and hide it to keep the case sleek and clean if you don't use the Apple Pencil.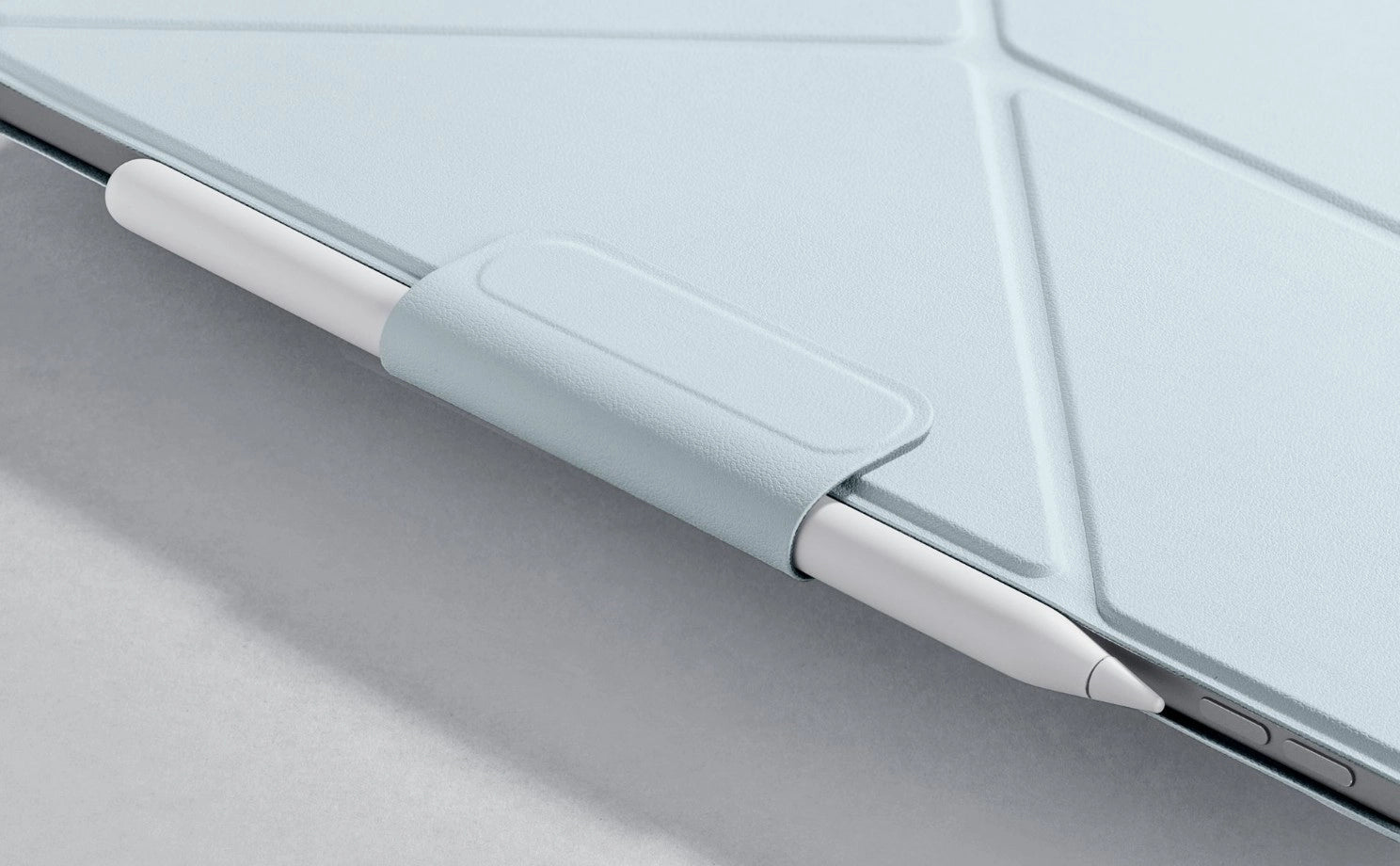 Stands Your iPad in Four Angles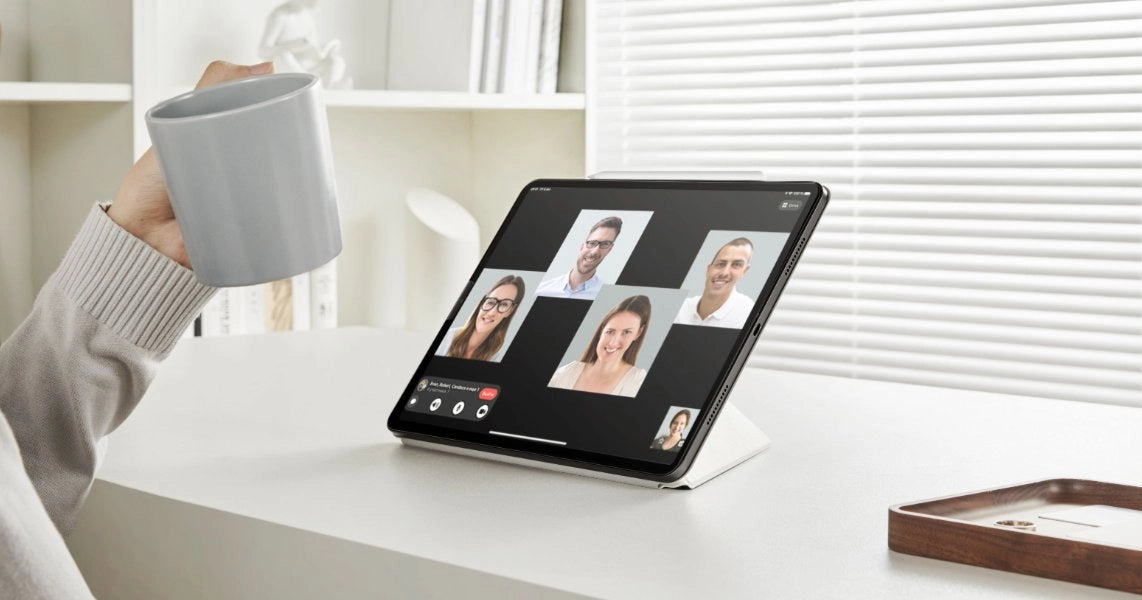 57°
Fold outward to turn the case into an iPad stand, so you can watch videos hands-free.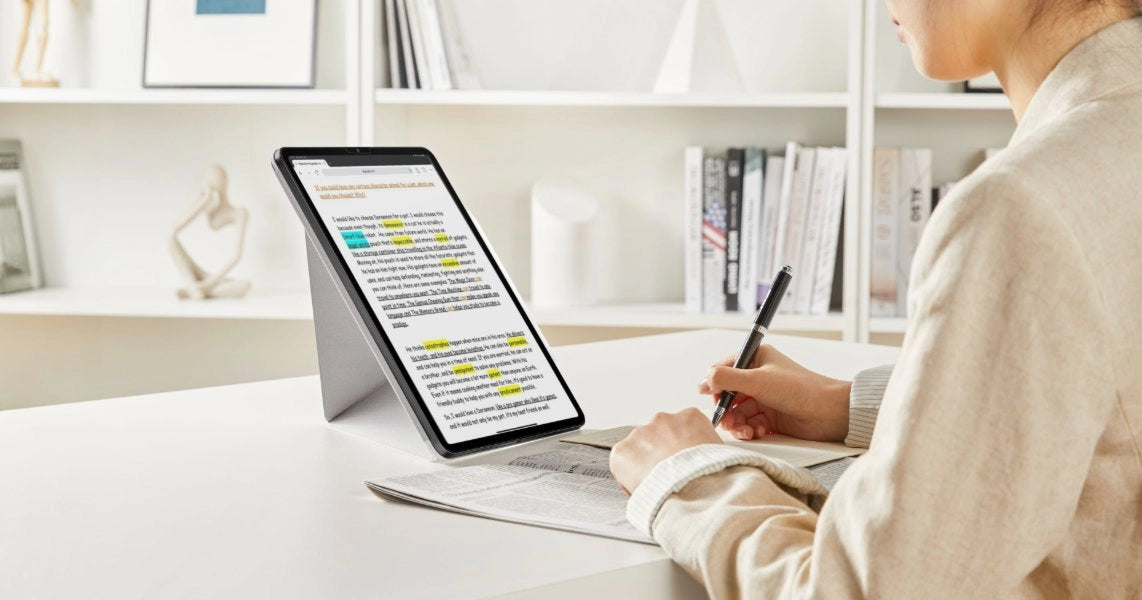 62°
Seamlessly switch to portrait orientation which is better for browsing documents.
34°
Fold and flip over the case to stand your iPad in sketch mode, so you can draw and type without aches and pains in the hand.
53°
Use your iPad as a second screen.
Triangle Structure Makes Your
Screen Stable
More Details
Supports auto sleep/wake function that saves battery and hassle.
Internal microfiber cloth protects the back of your iPad.
PU leather offers an excellent texture and grip.
Precision cutouts guarantee zero interference on the camera lens.
Make Your Work Flow Using a
MagEZ Case
The slim and magnetic MagEZ Case 2/Pro protects your iPad Pro, improves grip and adds a distinctive style. It's compatible with the MagEZ Folio and lets you switch to your Magic Keyboard or PITAKA's MagEZ Stand in a snap.
Compatibility
Works with MagEZ Case 2 for iPad Pro 12.9" & 11" (2022/2021/2020/2018), MagEZ Case Pro for iPad Pro 12.9" & 11" (2022/2021).
Attached to iPad Pro 12.9" & 11" (2022/2021/2020/2018) without a case.
Specs
Weight
iPad Pro 12.9": 325g iPad Pro 11": 240g
Materials
PU leather Microfiber
Warranty
2 months warranty See our warranty page for more information.
Package Contents
1 x MagEZ Folio 2 for iPad Pro 2022/2021/2020/2018 & iPad Air 2022/2020 1 x Document kit
FAQs
Q1. Can I attach an Apple Pencil when using the MagEZ Folio 2?
A1. Yes, the Apple Pencil attaches and charges normally. The hidden magnetic pencil strap secures your pencil from falling while on the go.
Q2. Is the MagEZ Folio 2 easy to be removed? For example, I like to switch between a folio and Magic Keyboard.
A2. Yes, the magnetic attachment allows it to be removed easily, with or without the MagEZ Case 2/Pro attached.
Q3. How to clean the iPad folio?
A3. Cleaning the external leather: If the leather becomes dirty or has stains, remove the case from the iPad Pro, and wipe it with a soft, light-colored cloth. Or dip the cloth in water before wiping. You may apply maintenance wax suitable for white or black products to keep the leather pristine occasionally.
Caution:

Never wipe with gasoline.
Cleaning the internal microfiber: Wipe the microfiber with a DRIED cloth if there's dust, hair, or scrap. And avoid contact with dyed materials to avoid leaving permanent marks.
Q4. Is the MagEZ Folio 2 compatible with iPad Air 4/5?
A4. The 11-inch MagEZ Folio 2 works with iPad Air 4/5 with or without a MagEZ Case 2/Pro.
But note that iPad 4/5 has a different camera than the iPad Pro 11", so the cutout on the MagEZ Folio 2 will leave some areas exposed around the camera of iPad Air 4/5.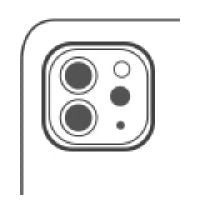 iPad Pro
iPad Air 4/5
PitaCare
WE CARE FOR OUR PLANET.
Rather than a mission, PitaCare is a sustainability journey put in place to protect and care for what matters the most to us - the world and the people around us. We care for people, their feelings, and their everyday life. We make what people can use and enjoy to simplify their lives.
Learn more about PITAKA and the environment
What else might you discover?
$71.20 $89.00