More Protective. More Minimalistic.
MagEZ Case Pro 3 for iPhone 14 Series
+
MagEZ Case Pro 3
For iPhone 14/14 Plus/14 Pro/14 Pro Max
The protective yet slim aramid fiber phone case with MagSafe compatibility.  The protective yet slim aramid fiber phone case with MagS... The protective yet slim aramid fiber phone case with MagSafe compatibility.  Read More
MIL-STD-810H grade drop tested
Slim and lightweight
Ultra-protective with built-in airpockets and interior flanked cloth
Raised camera lip
Made using renewable aramid fiber and flexible TPU
MagSafe & PitaFlow for Phones compatible
7-Day Returns
Free Shipping over 30 USD
Secure Checkout
Maximum Protection
in Minimal Bulk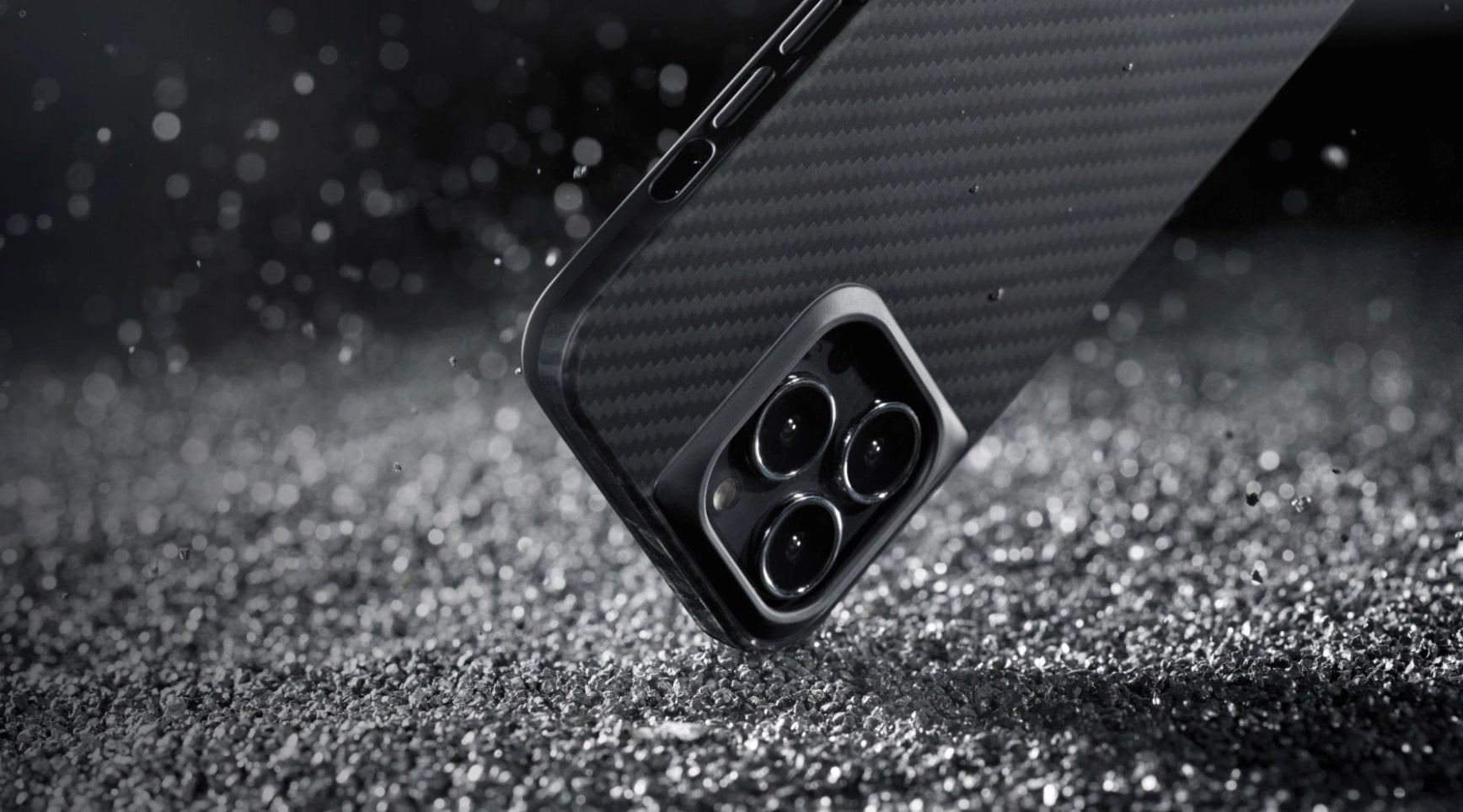 All-round Protection
The military grade drop-tested iPhone 14 case gives you the confidence to use your phone daily with ease.
Interior Soft Cloth
The interior is lined with soft flanked cloth to protect your iPhone from scratches.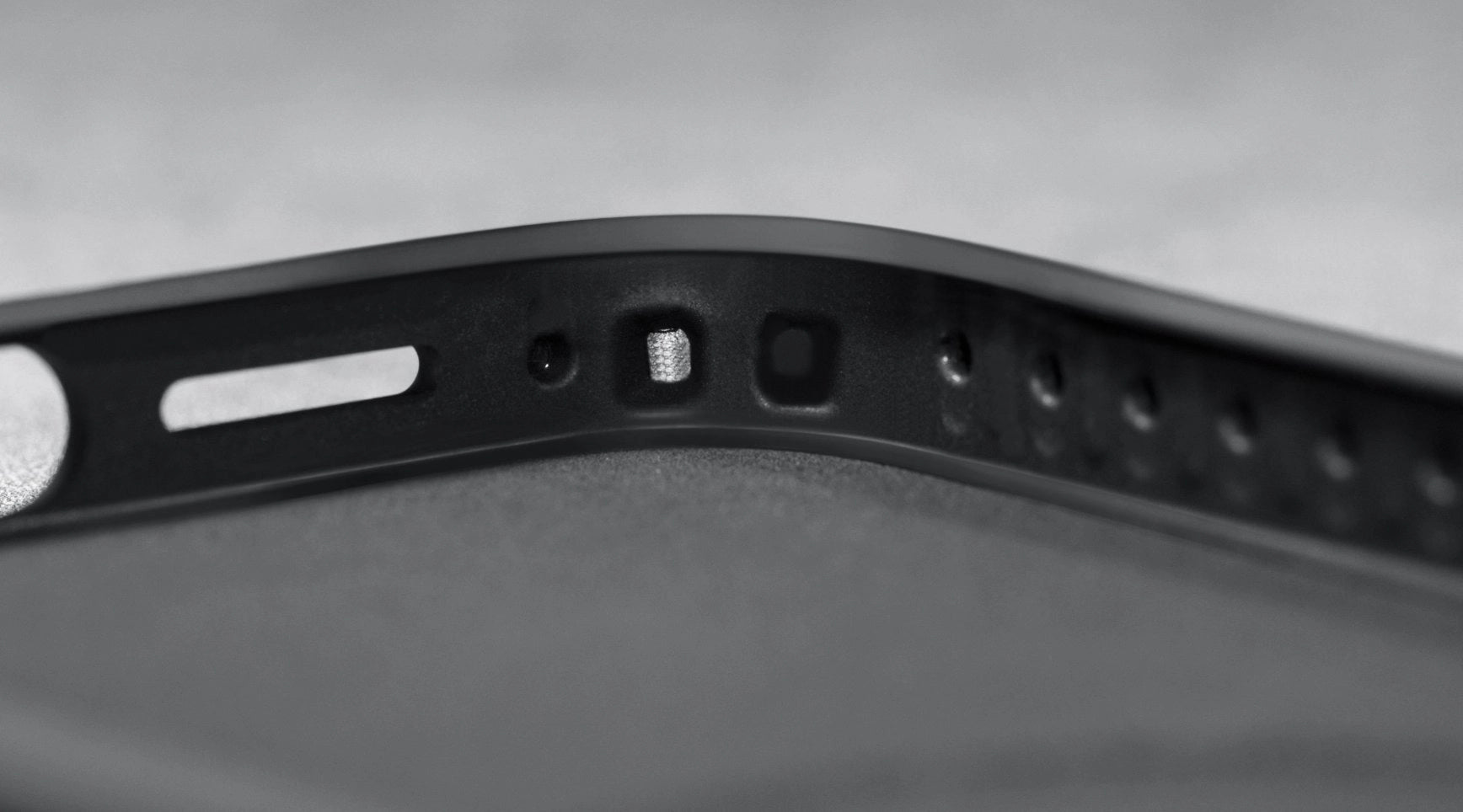 Built-in Airpockets
With airpockets around all corners, the case provides decent shock and drop protection.
Durable Materials
Aerospace-grade aramid fiber and abrasion-resistant TPU are seamlessly integrated using 3D Injection Molding Labeling technology to provide excellent protection.
Protective But
Not Bulky
Slimmer Than Ever
Built using advanced technology and processes, the MagEZ Case Pro 3 features an ultra streamlined aesthetic, and it's slimmer and lighter than most protective cases without compromising protection or MagSafe connectivity.
Exceptional Grip & Feel
The unique textured aramid fiber surface improves grip and feels comfortable in hand. And thanks to 3D Injection Molding Labeling technology, the sides of the case are also covered by aramid fiber to give you a soft, comfortable feel however you hold the phone.
Living A Light Life
Going for a protective case doesn't mean you have to carry extra bulk. The MagEZ Case Pro 3 not only works pretty well at protecting your iPhone but looks good and offers all-day comfort. Life could be heavy sometimes. Start by using a slim case to get rid of unnecessary weight in your daily life.
Works with
PitaFlow for Phones
Magnetically attaches to the 3-in-1 wireless charger MagEZ Slider, the MagSafe car mount, the card sleeve, and MagEZ Grip to enjoy secure attachment and stable wireless charging, making the most out of your iPhone 14.
Details Make Perfection
The raised camera lip protects the lens from scratches.
A subtle and flexible lip covers the entire front to protect the screen.
Precision cutout allows full access to the charging port.
Chamfer cutting makes the case look slimmer and more comfortable to hold.
Renewable Materials
Processed through thermoforming, aramid fiber used in the MagEZ Case Pro 3 is reusable, meaning we can reduce waste during manufacturing. In addition, packages are made of 100% biodegradable materials, most of which are bagasse, an environmentally friendly material. For every 400 package boxes made using bagasse from sugar factories, we save a 40-year-old tree from being cut down to produce paper.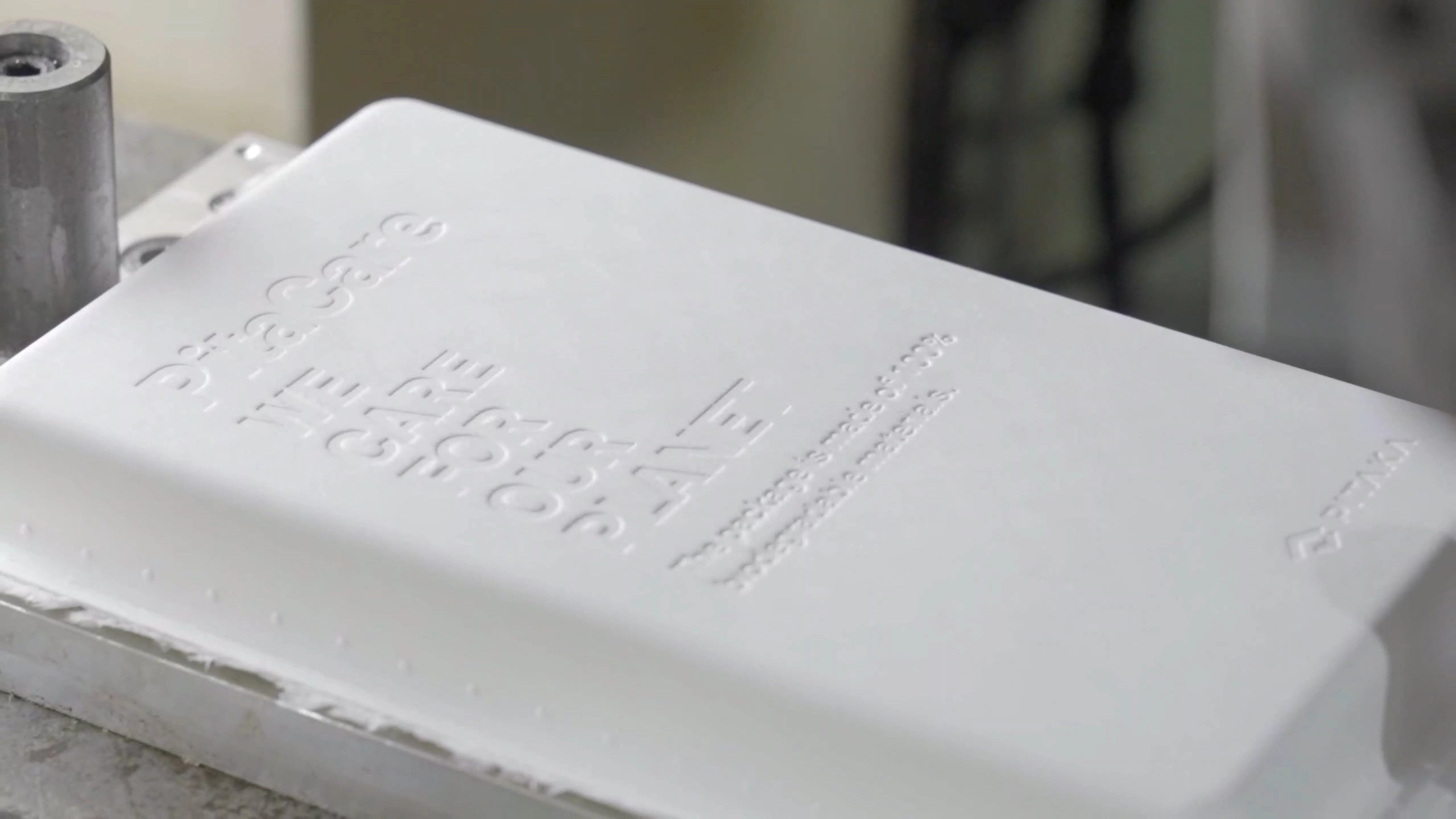 Which One Should You Choose?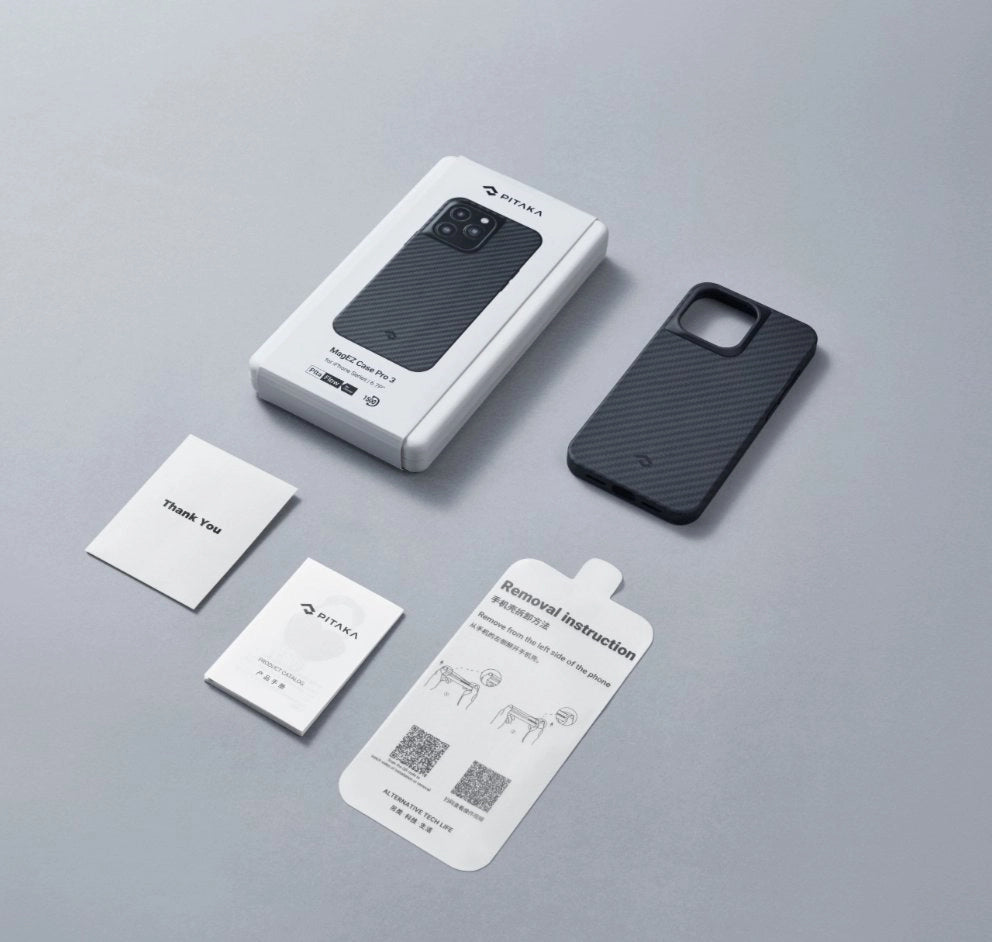 Included in the Box
1 x MagEZ Case Pro 3 for iPhone 14 Series
1 x Document Kit
Compatibility
Is the case compatible with the following products?
Yes
Yes
Yes
MagEZ Card Sleeve (2)
Yes
(Note that the product slightly covers the camera lens of iPhone 14 Pro.)
Yes
(Not compatible with iPhone 14 Pro & iPhone 14 Pro Max)
MagEZ Juice 2
Yes
(Not compatible with iPhone 14 Pro & iPhone 14 Pro Max)
Specs
Warranty
2 months warranty See our warranty page for more information.
FAQs
Q1. Are there magnets in the iPhone case, and will they affect my phone?
A1. Yes, MagEZ Case Pro 2 for iPhone 12, and MagEZ Case 2/MagEZ Case Pro 3 for iPhone 13 all have magnets inside that mirror the MagSafe magnet array. Your iPhone 13 shouldn't experience any problems; however, Apple does warn that the magnets can cause problems with RFID chips and magnetic strips in credit cards and security badges as well as pacemakers.
Q2. Are your cases compatible with Qi wireless chargers?
A2. All our cases, including MagEZ Case 2 can work with Qi-certified wireless chargers.
What else might you discover?
Reviews
MagEZ Case Pro 3 iPhone 14 pro
Premium product. It has a very good feel and fits the phone well. Correct, fast delivery to Hungary.
Overall great / quite satisfied, but was hoping for a little closer to perfection, especially for...
I love the tight fit. The phone feels very well protected, without making the phone feel super bulky. I would think of it as a "rugged case that's on the thin side of rugged cases", rather than a "slim case with extra protection", if that makes sense – both in terms of how it feels in my hand as well as how well protected the phone subjectively feels. Also subjectively, I think it looks even better in person than what I expected from seeing photos & videos online.
Some reviews say MagSafe strength has been reduced compared to previous gen versions of the same case, and while it's probably true, it's not any weaker than Apple's official MagSafe case, so it's not an issue to me.
My 2 minor complaints / why not "5 stars":
1) Volume buttons are a bit stiff to press.
2) I'm guessing this a minor defect specific to the exact case I received, but there is a slight bump (a circular dot, not a ridge) that I can both see & feel in the weave where it meets with the TPU on the side of the case, right below the sleep/wake button. It's pretty minor, and I probably wouldn't have even noticed it for a long time if it didn't happen to be in a spot where my fingers are all the time.
Compatibility
So I've always liked Pitaka and still do but when I upgraded my phone and got a new Pitaka case for it the new case didn't work with my older Pitaka car mount charger it would not hold the new case up. So I bought a new care mount and everything is working fine. Just wish they were compatible (older care mount and new case).
MagEZ Case Pro 3 for iPhone 14 Series - WOW!
Pleasantly surprised how excellent this case is. It's actually much better than I expected and what the photos show. Really good Mag, Case has excellent fit and finish! Highly recommended..
Excellent
Had a lot of cases and each of them had some issue or design flaw. Not a case with this case ;-) It's perfect. No, really, it is. Perfect look, smooth feel, robust yet soft, nice design. Magnet really strong, holding well in car holder, even with harsh driving style. Buttons are also great.