Light, Thin, MagSafe Compatible
iPhone 15 Case
MagEZ Case 4
for iPhone 15/15 Pro/15 Plus/15 Pro Max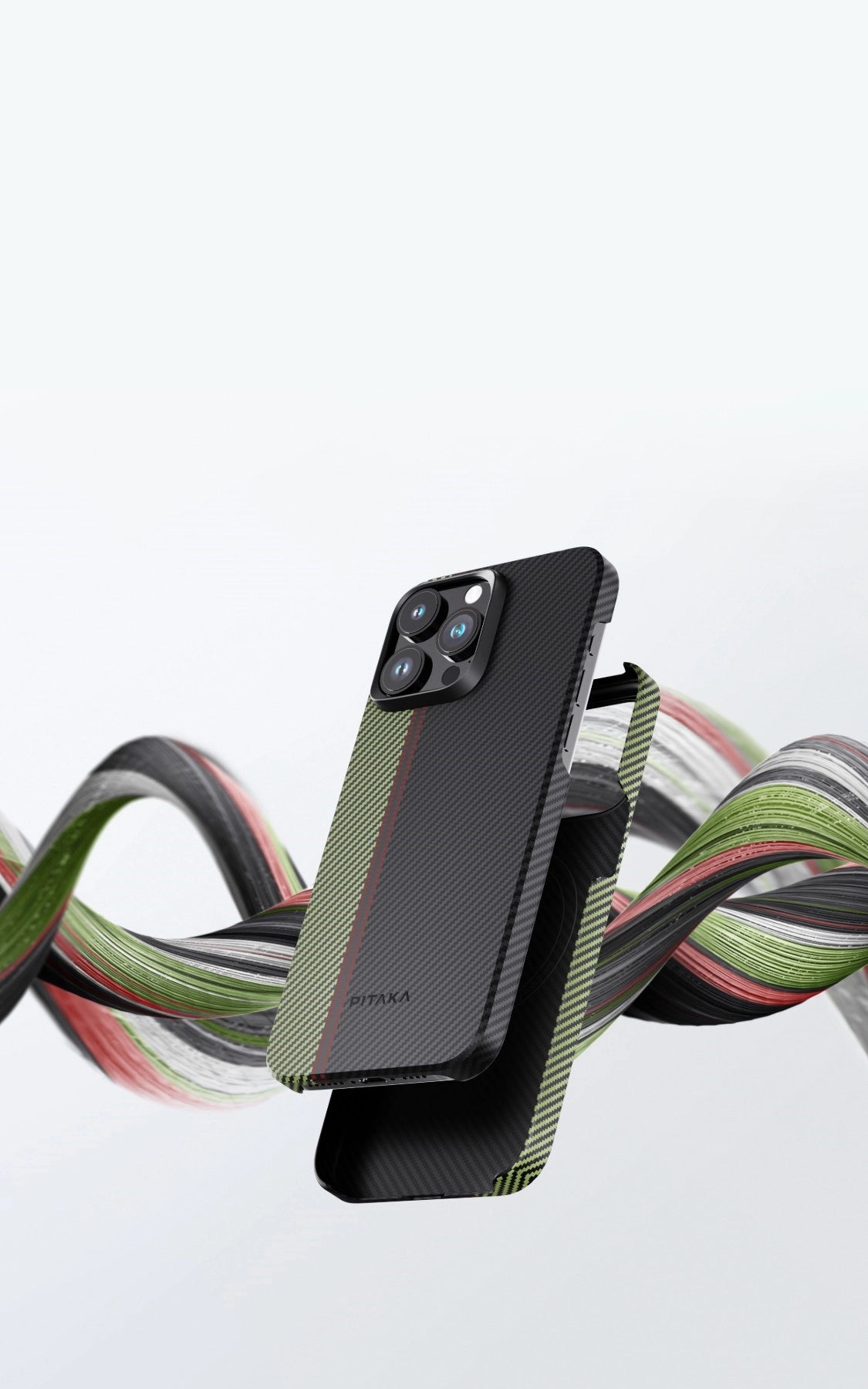 MagEZ Case 4
For iPhone 15/15 Pro/15 Plus/15 Pro Max
A thin and light iPhone 15 case with MagSafe compatibility. A thin and light iPhone 15 case with MagSafe compatibility. A thin and light iPhone 15 case with MagSafe compatibility. Read More
Super slim (0.95mm~1.15mm) and lightweight (18g~22g)
MagSafe compatible
3D grip textured
Made from 100% Aramid Fiber
Raised metal lip for camera protection
Note: Due to Chinese holidays, it may cause delays in orders' logistics from Sept 27th to Oct 6th.
If the order is not shipped beyond 5 days, we will send a branded gift to ship with your purchase.
7-Day Returns
Free Shipping over 30 USD
Secure Checkout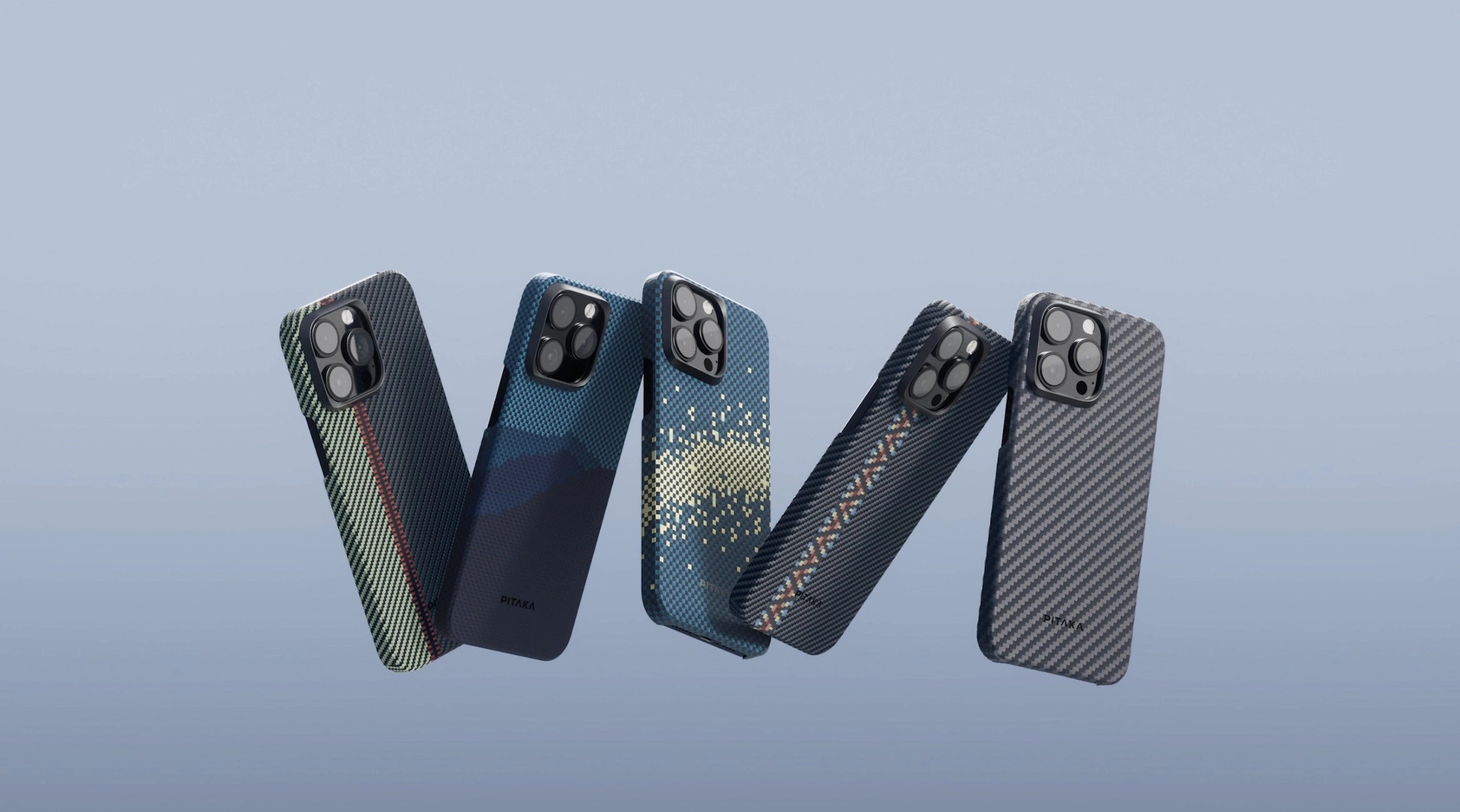 0.95mm Thin
Using our MagSafe SlimBoard technology, we created a super thin MagSafe iPhone 15 case that offers an incredible feel as if holding a naked iPhone.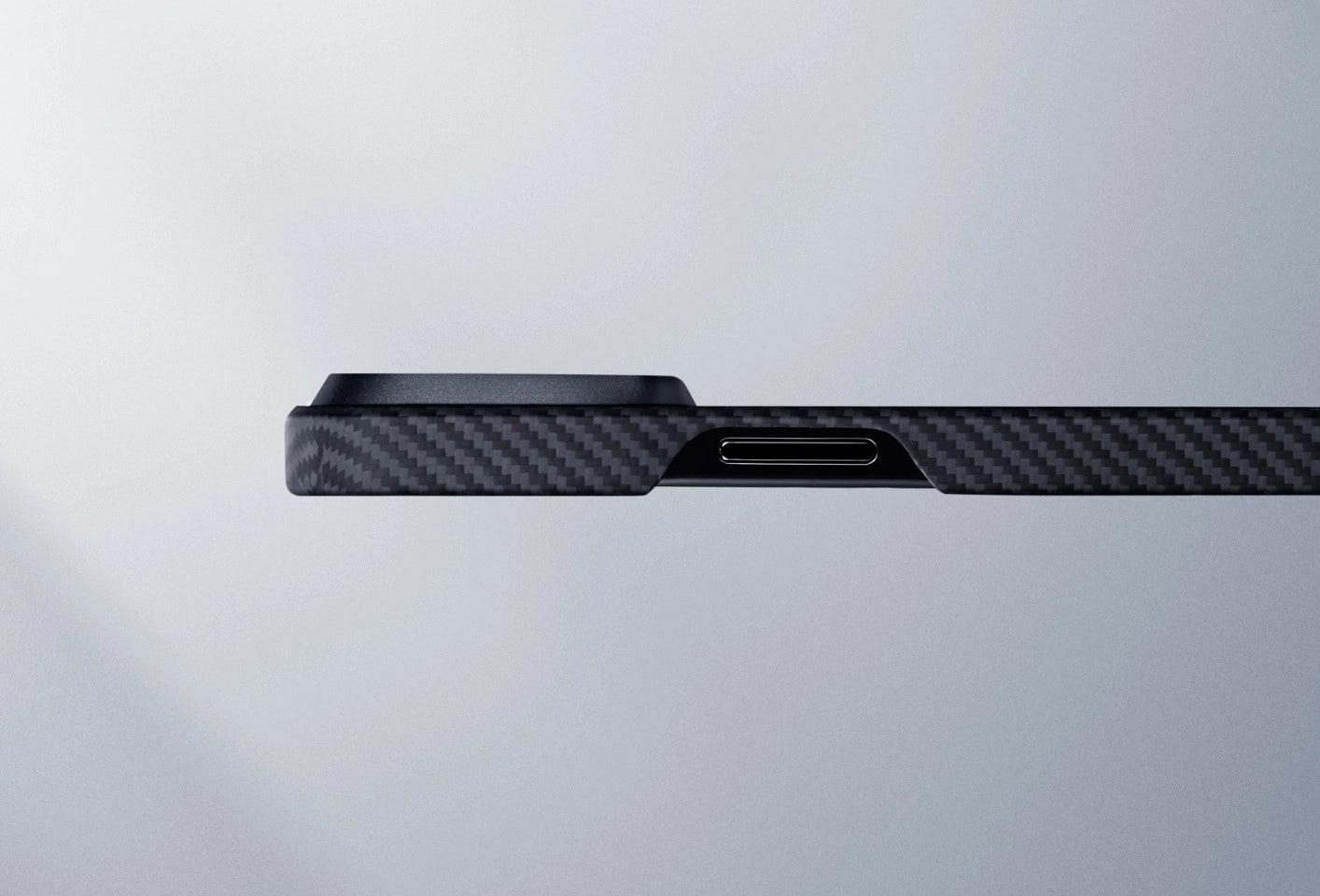 Weighs Only 18g
The scratch-resistant iPhone 15 case is crafted from premium aramid fiber, which is 5 times stronger than steel but is about 5 times lighter, so it can protect your iPhone without adding bulk, and it doesn't discolor or age easily.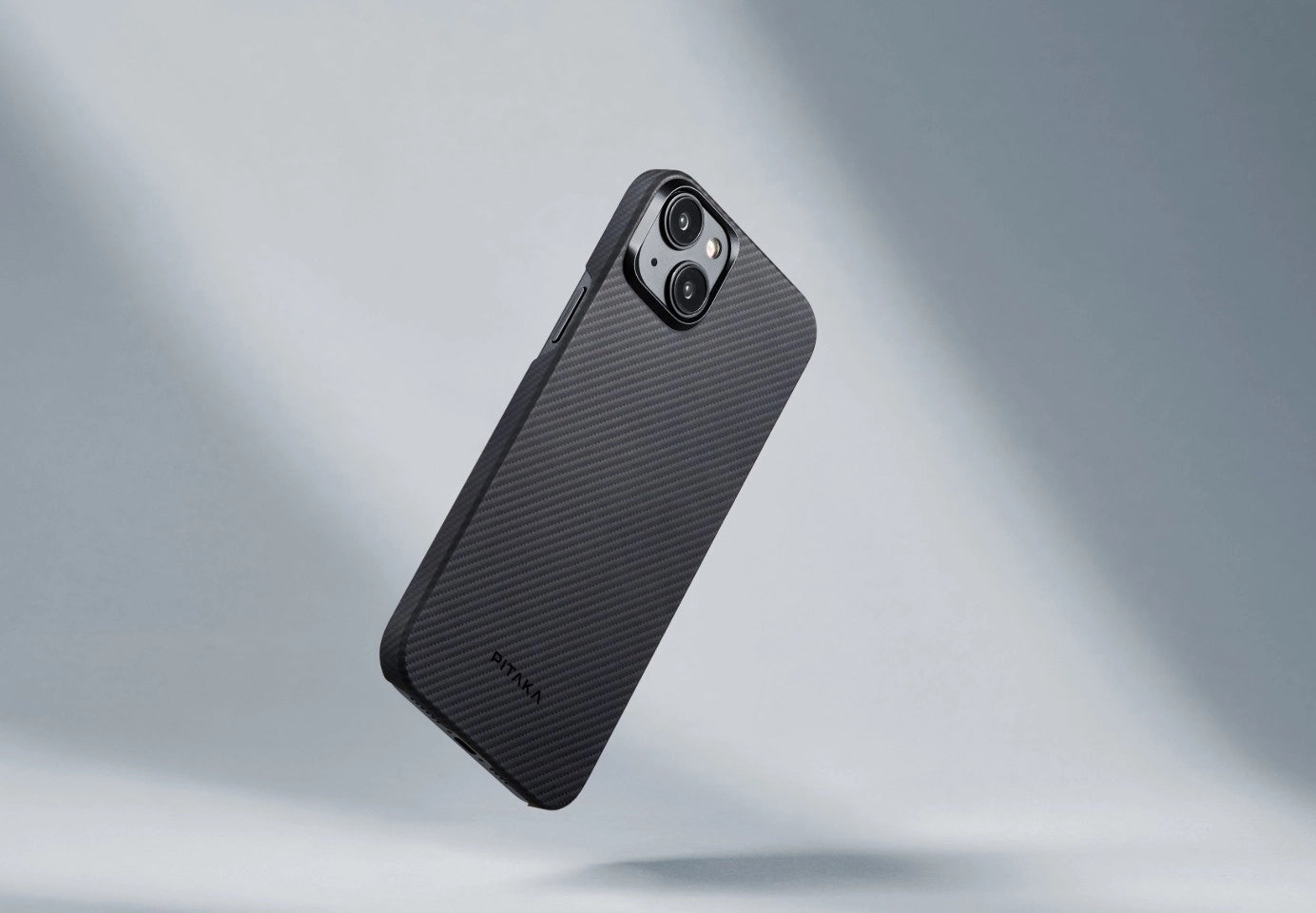 For Every Occasion
and Style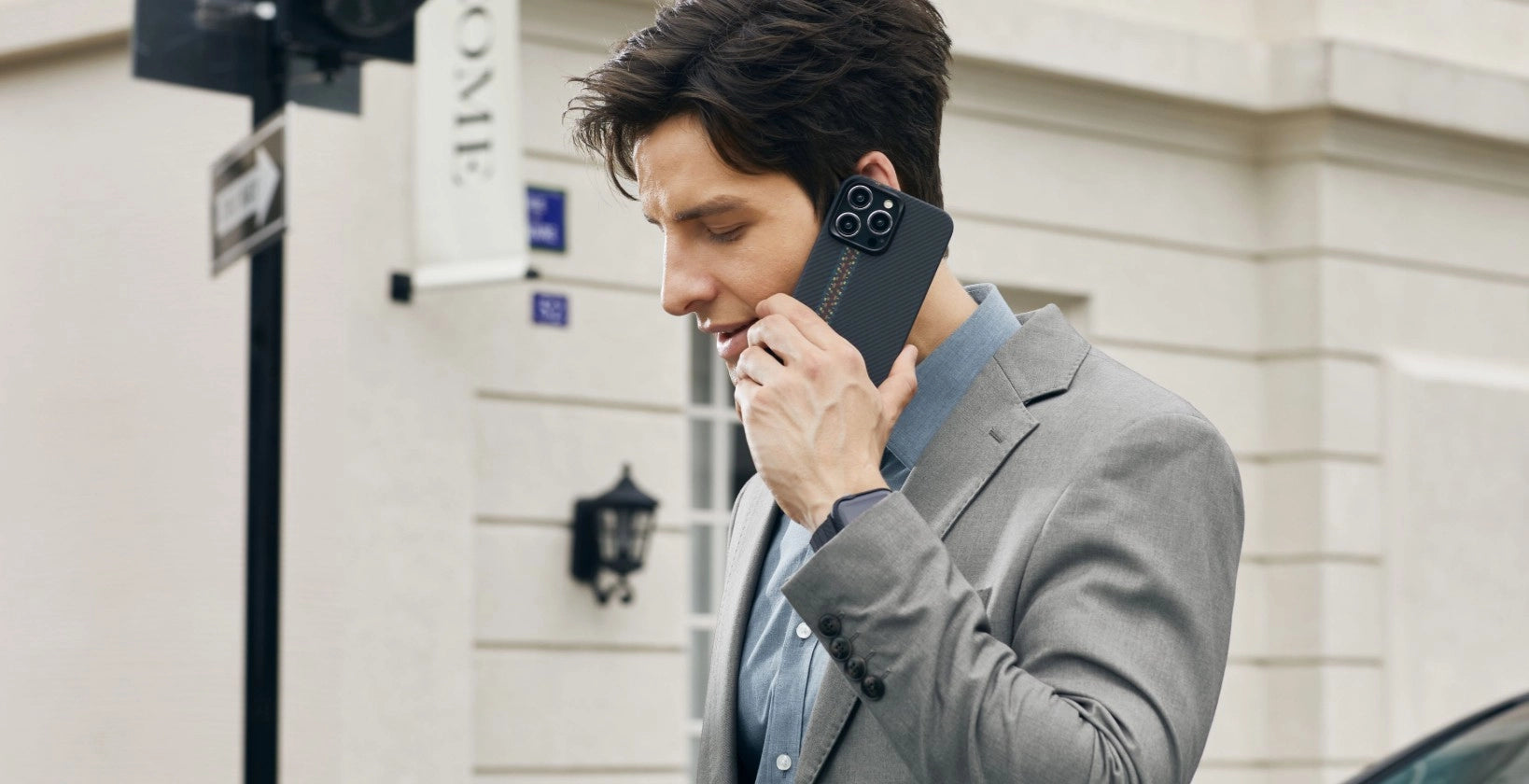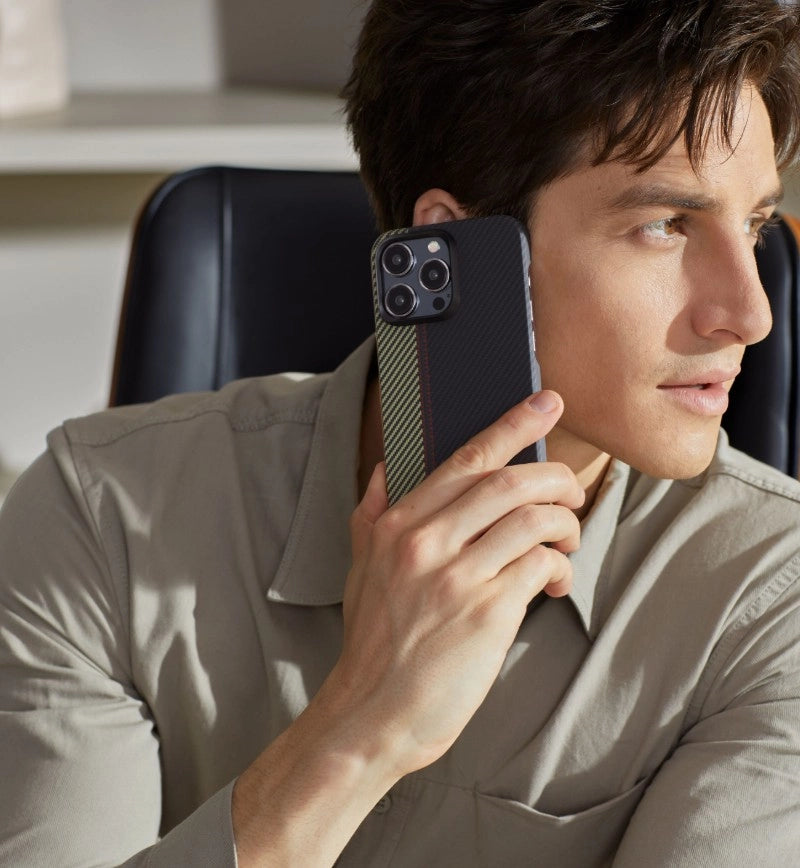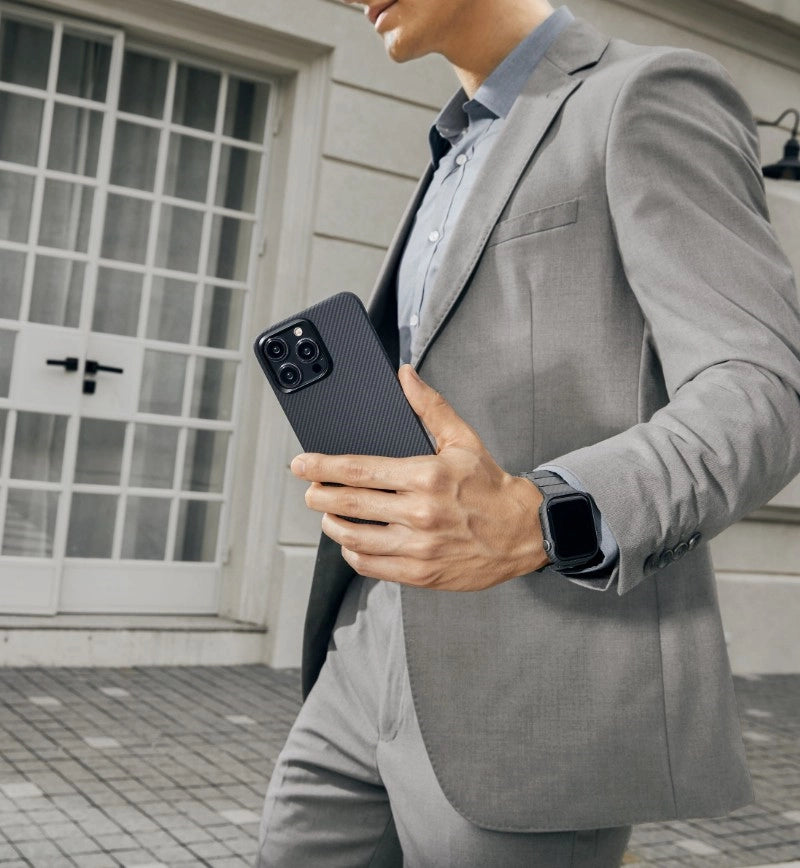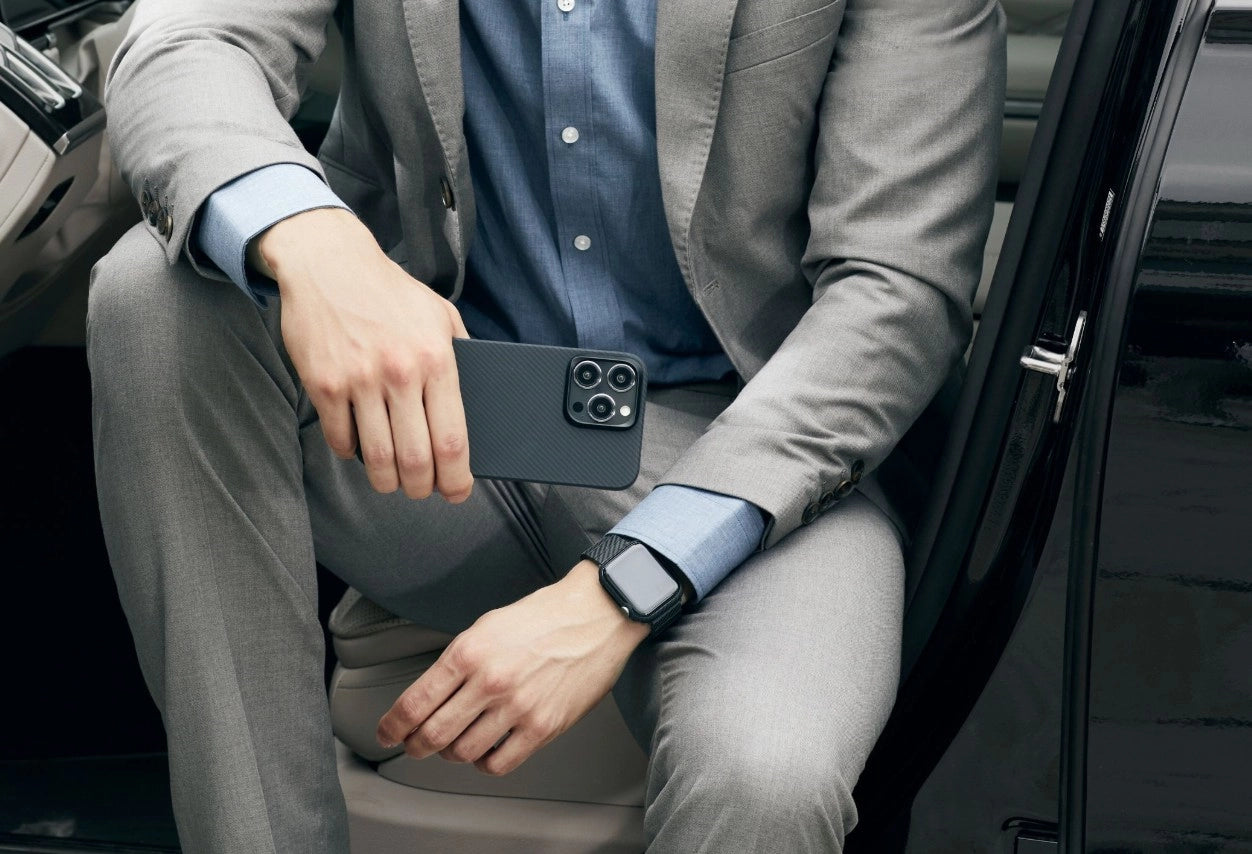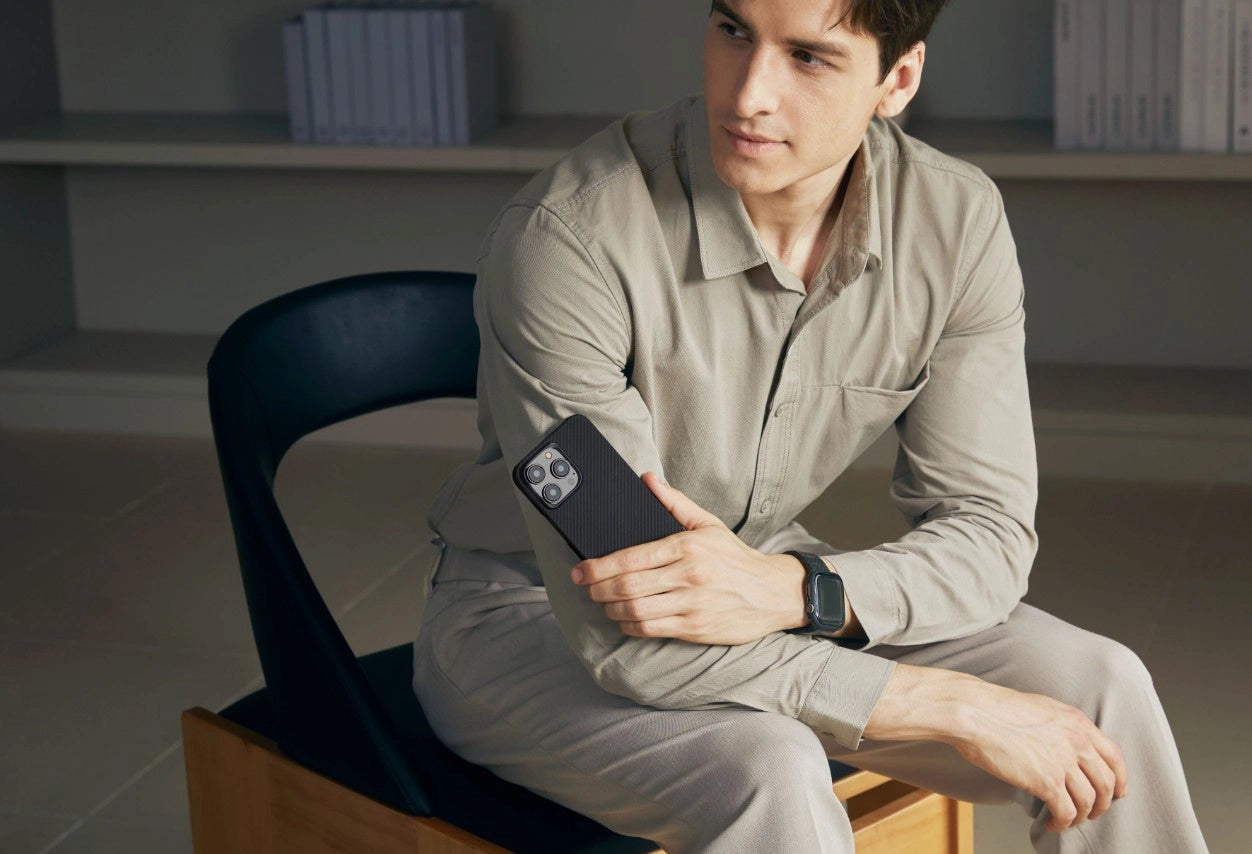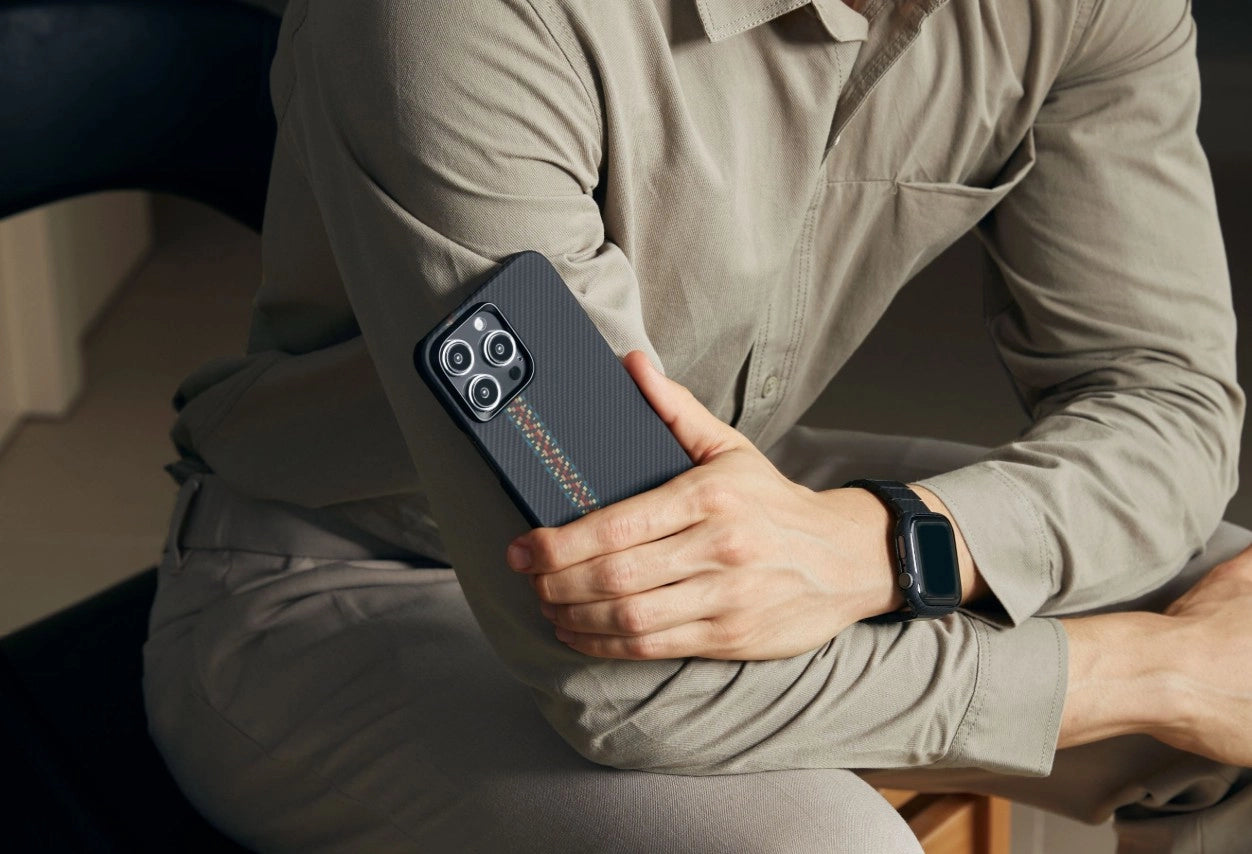 MagSafe
Compatible
Embedded with the most powerful permanent N52SH magnets, the case helps attach your iPhone 15 securely to a MagSafe-compatible charger, like MagEZ Slider 2 or MagEZ Car Mount Pro 2, to enjoy stable wireless charging.
Comfy Grip and Feel
Through the vacuum forming process and multiple times of polishing and painting, the aramid fiber fabric presents eye-catching interlaced patterns that improve grip and feel comfortable in the hand.
Exclusive Colors from Fusion Weaving
Our innovative Fusion Weaving technology strictly controls the arrays and orders of warp and weft yarns, so the black and grey aramid fiber fabric may present colorful, intricate patterns. Choose from four colors to make a statement and show off your unique style.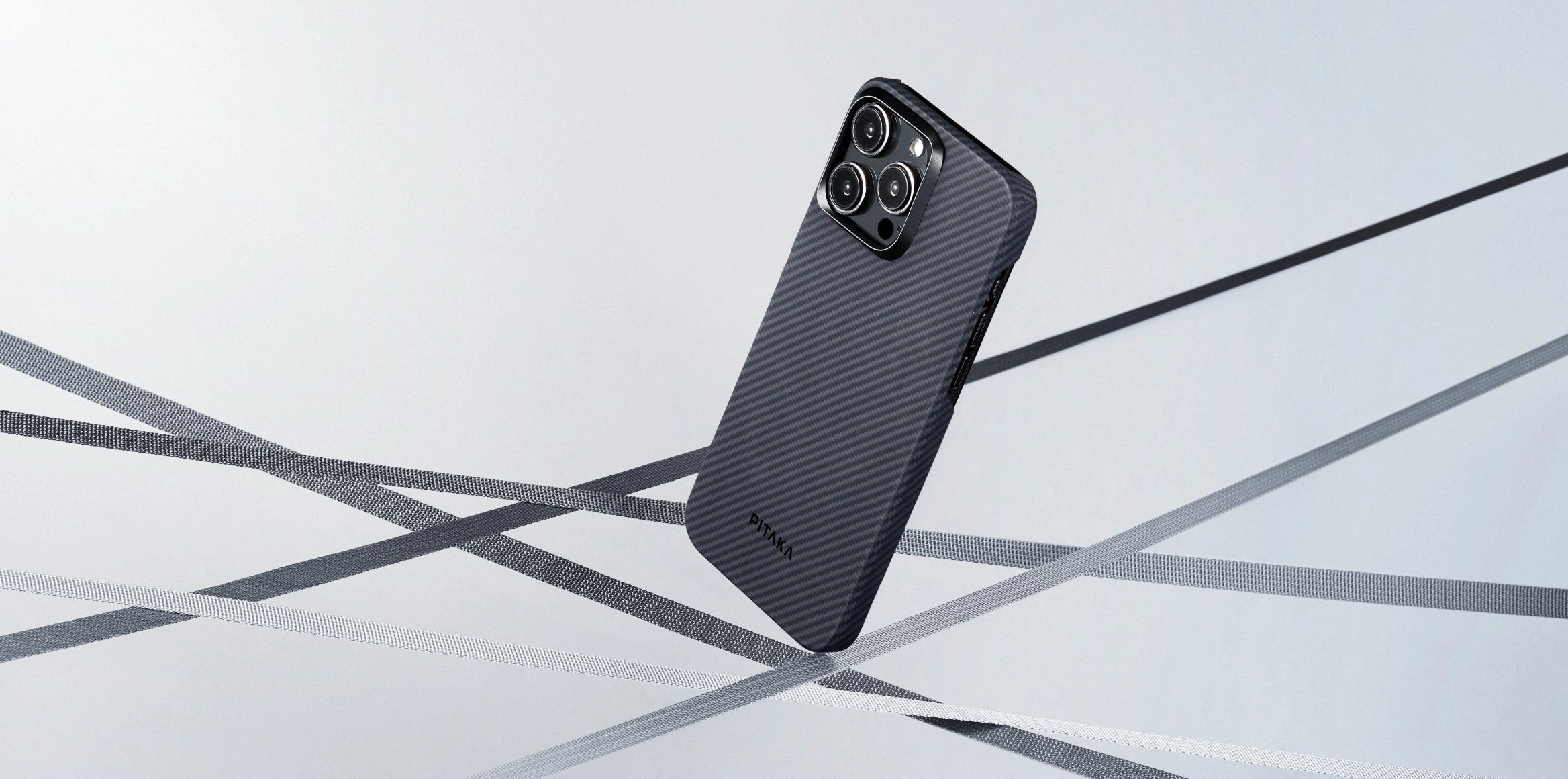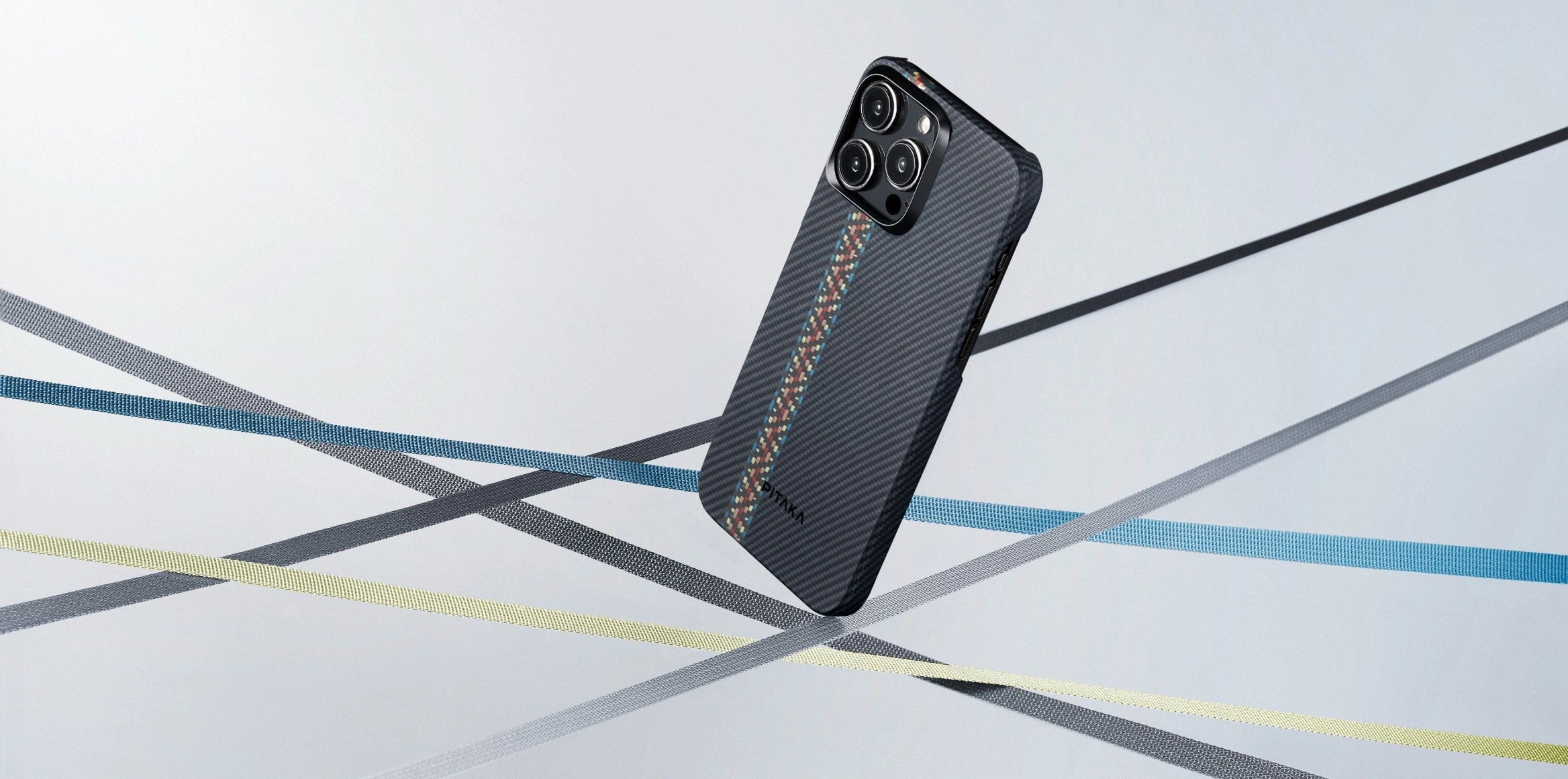 Details Make Perfection
Upgraded Camera Lip
The asymmetrically-designed metal lip offers optimized protection for the camera lens.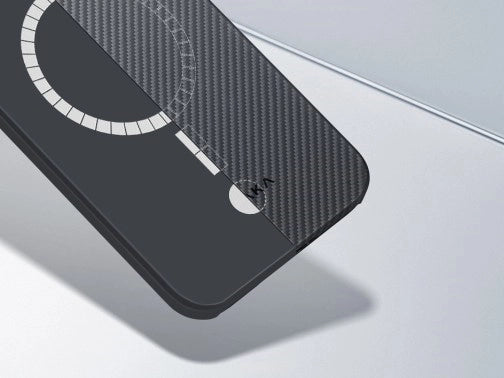 NFC Chips
Built-in NFC chips mean you can tap to check the case's authenticity with your NFC-enabled iPhone and access games, wallpapers, and music from PITAKA.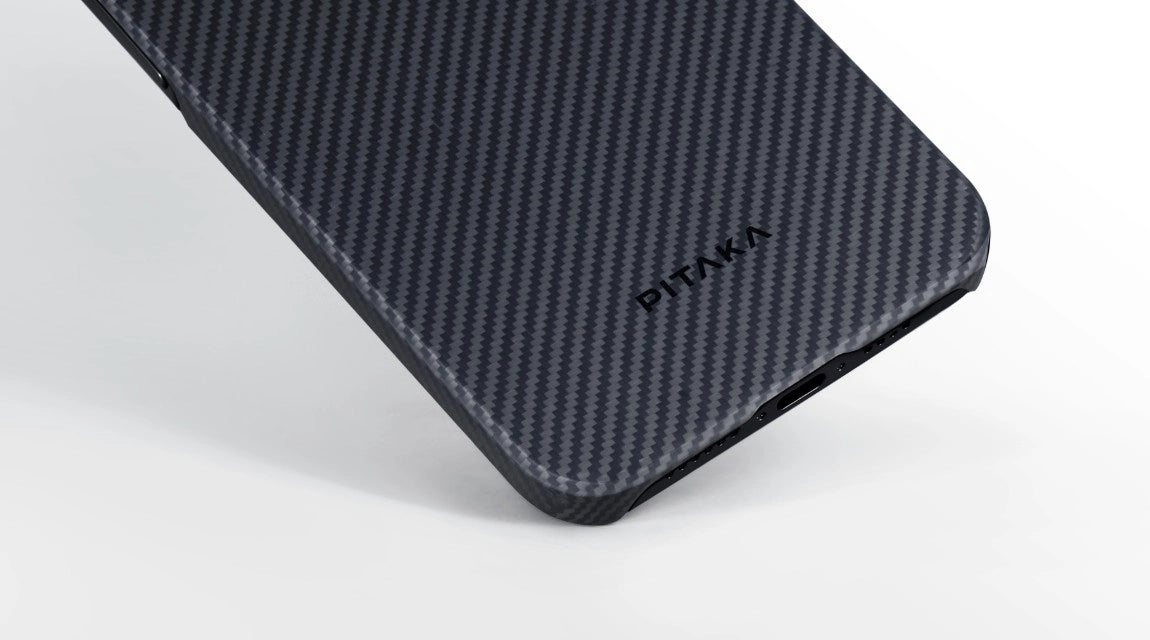 Chamfered Edges
Chamfered cutting edges make our iPhone 15 case look slimmer and more comfortable to hold.
Meticulous Polishing
Every edge and corner is made smooth and comfortable to feel.
Which One Should You Choose?
Materials
Aramid fiber; TPU; Nappa leather; Aluminum alloy
Tech
3D Injection Molding Labeling
Specs
Thickness
0.95-1.15mm / 0.037-0.045in
Weight
18-22g / 0.63-0.78oz
Warranty
2 months warranty See our warranty page for more information.
FAQs
Q1. Can PITAKA's iPhone 15 case work with Apple's MagSafe accessories?
A1. Yes, PITAKA MagEZ case 4 series are compatible with Apple Official MagSafe accessories.
Q2. Is the case anti-fingerprint?
A2. Our iPhone 15 case is made with aramid fiber and processed with 3 layers of painting to ensure it's skin-friendly and non-slip. Whether a fingerprint mark will be left depends on your hand conditions. It is not easy to leave a fingerprint if the hand is dry. For sweaty hands, fingerprint marks may be left, but it is very easy to clean with a cloth.
Q3. With this case, can I charge my iPhone 15 on third-party wireless chargers?
A3. PITAKA MagEZ Case 4 series are embedded with magnetic rings that do not cover the wireless charging area and highly fit with the magnetic ring built in the iPhone 15 series. Plus, it's super slim. So if your iPhone 15 can be charged on third-party wireless chargers, it should work even with the case on.
Q4. How to verify if your PITAKA phone case is authentic?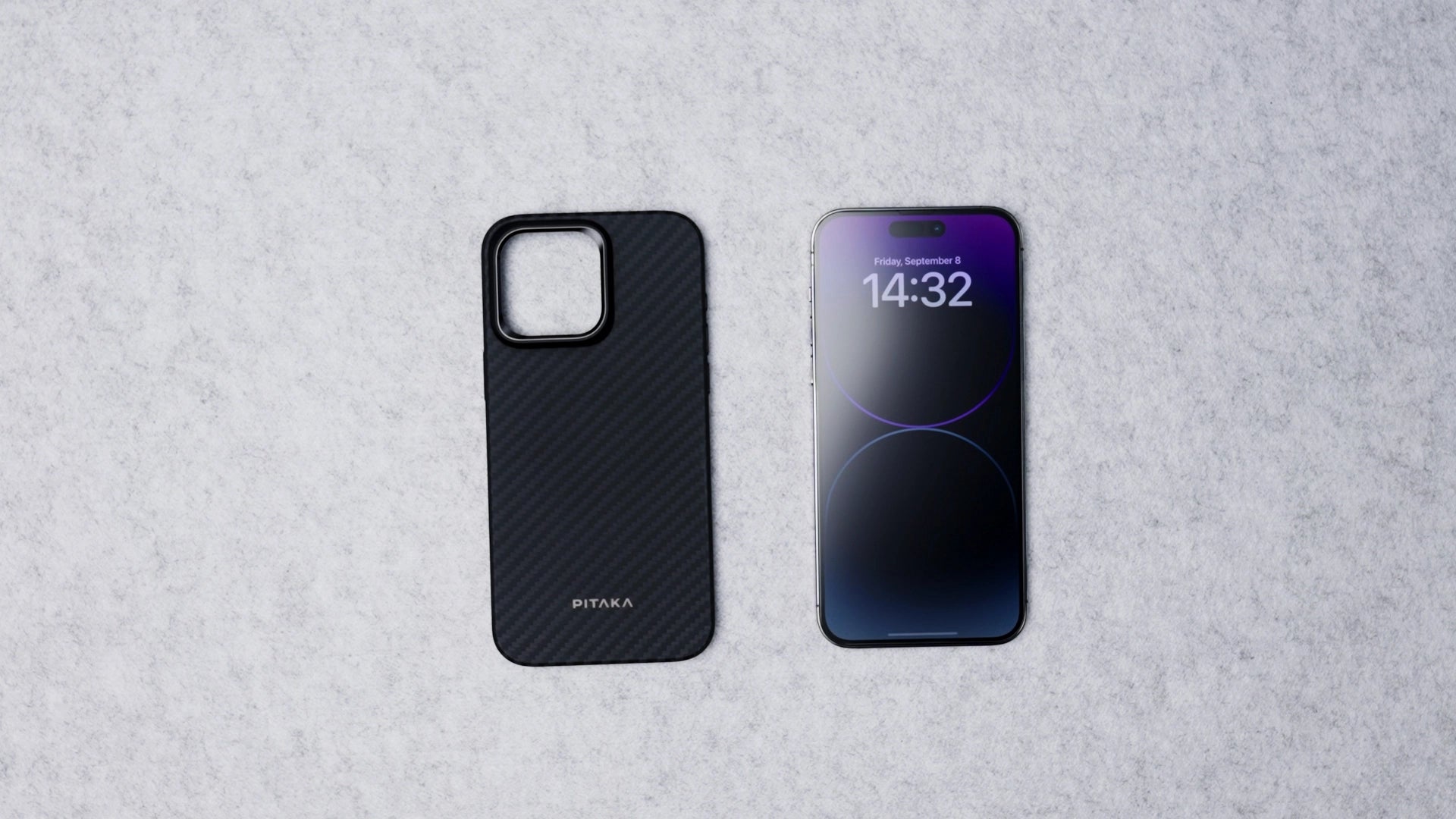 PitaCare
WE CARE FOR OUR PLANET.
Rather than a mission, PitaCare is a sustainability journey put in place to protect and care for what matters the most to us - the world and the people around us. We care for people, their feelings, and their everyday life. We make what people can use and enjoy to simplify their lives.
Learn more about PITAKA and the environment
What else might you discover?
Reviews
iPhone 15 Pro Max Case
Love the case it has a great feel and snug fit. I love the minimalist look it doesn't add bulk or weight.
MagEZ Case 4 for iPhone 15/15 Pro/15 Plus/15 Pro Max
Good but not great
It looks great but fits a little loose. Most noticeably on the upper back and right side. This is my fourth case from Pitaka and I love the look and feel. A title disappointed in the fit this time around.
Awesome, love it!
Bought this for iPhone 15 Pro. Feels like a very high quality product. Very slim. Love the texture as it gives a good grip and looks good.
Love these cases
Just upgraded from my iPhone X, which had the MagEz case it's entire time with me. Hard to believe such a thin case could provide the protection that it does. I dropped it enough that the aramid fiber started fraying. The phone was still in pristine condition after 7 years, save for some scratches on the exposed edges.