MagEZ Case Pro 2
For iPhone 12 mini/12/12 Pro/12 Pro Max
A protective aramid fiber iPhone 12 case in a futuristic design. A protective aramid fiber iPhone 12 case in a futuristic ... A protective aramid fiber iPhone 12 case in a futuristic design. Read More
Meets military drop test standards
Works with MagSafe-enabled chargers and wallets
Three protective layers (aramid fiber, PC, microfiber)
Reinforced TPU frame and impact-resistant air pockets
Raised edge for screen protection
7-Day Returns
Free Shipping over 30 USD
Secure Checkout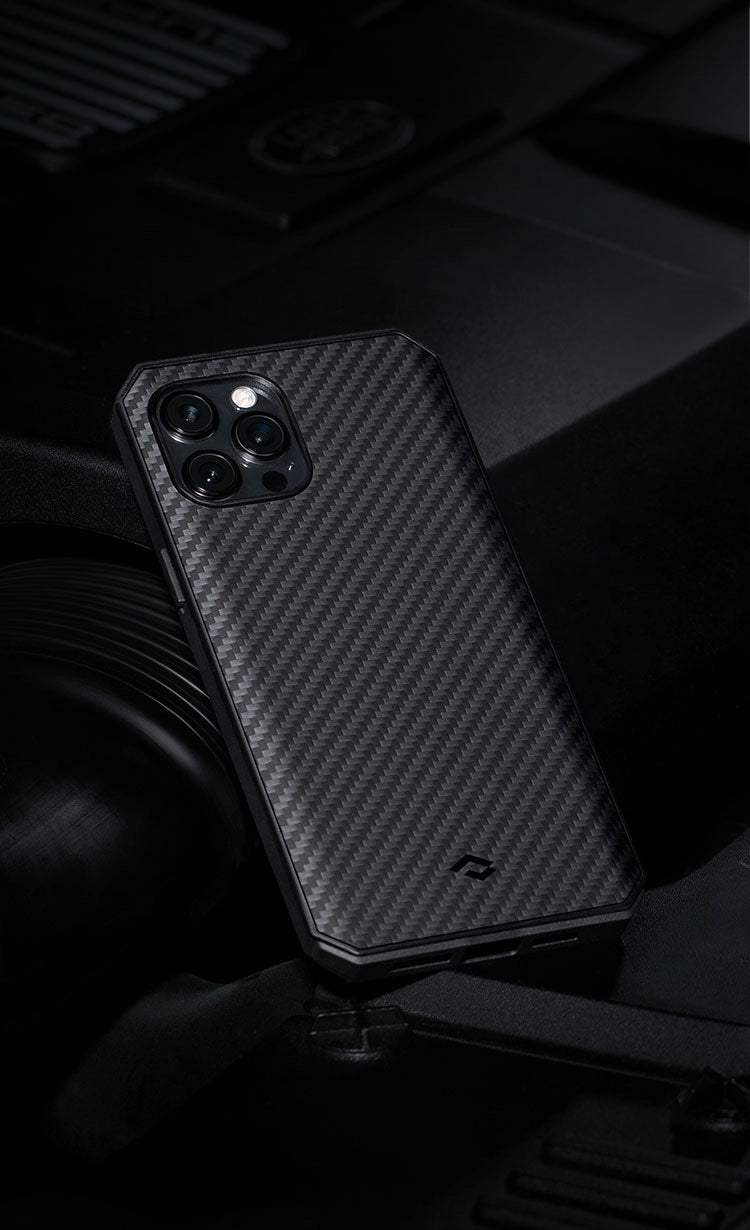 Protection Evolved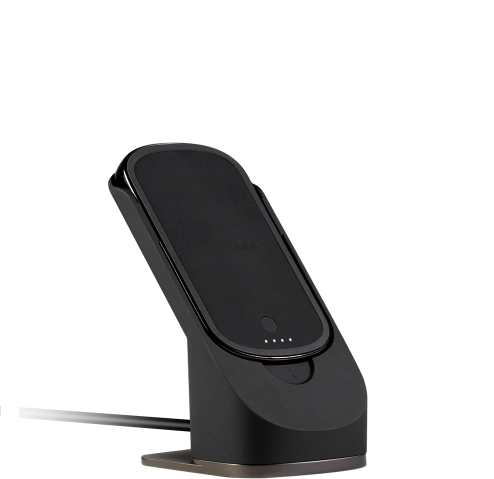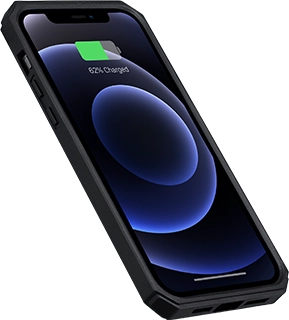 MagEZ Juice 2
Eliminate the need for cables and bulky power banks with this wireless charging stand and battery.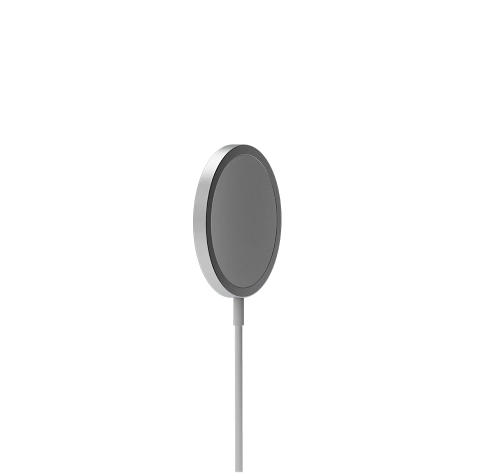 MagSafe Charger
Conveniently charge with Apple's magnetic wireless charger.
Meets Military Drop Test Standards
With a reinforced TPU frame, and impact-resistant air pockets, your iPhone 12 is protected from high impact falls. A layer of soft-touch microfiber inside the MagEZ Case Pro 2 protects your phone against scratches.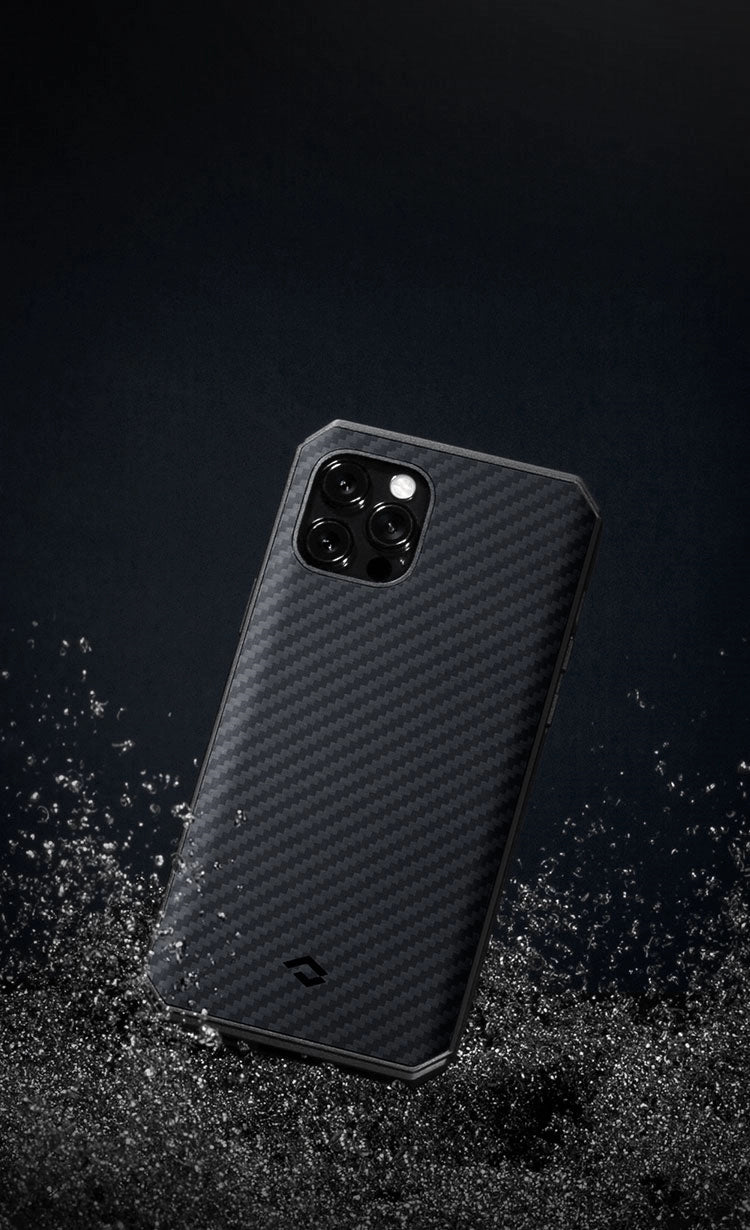 3 Protective Layers
Scientifically designed using layers of high-quality materials, including scratch-resistant aramid fiber and a shock-absorbing layer of PC (Polycarbonate) that cushion your iPhone 12 when dropped.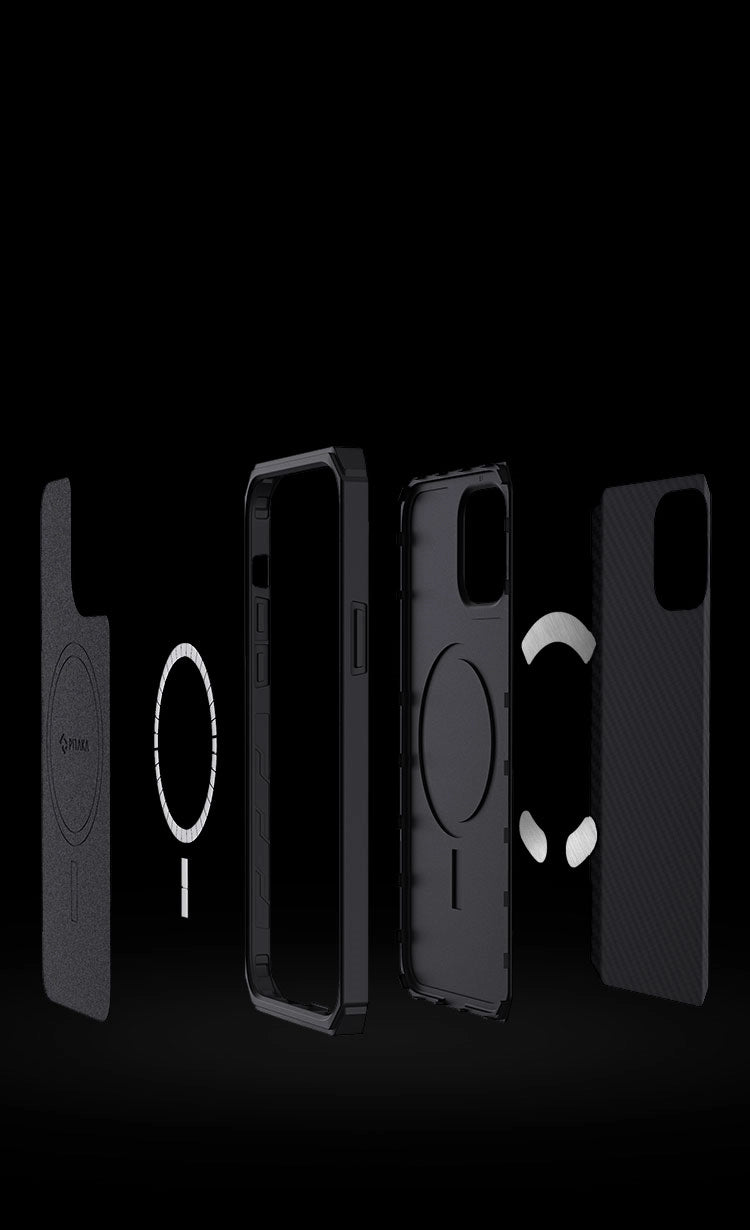 Specifically Cut for Accessibility
With the precise cutout port, easily plug in your Lightning cable to charge your device without removing the iPhone 12 case.
Whole Phone Coverage
The heavy-duty case completely covers and protects the back and sides of your new iPhone 12 from button covers to lens protection without appearing bulky.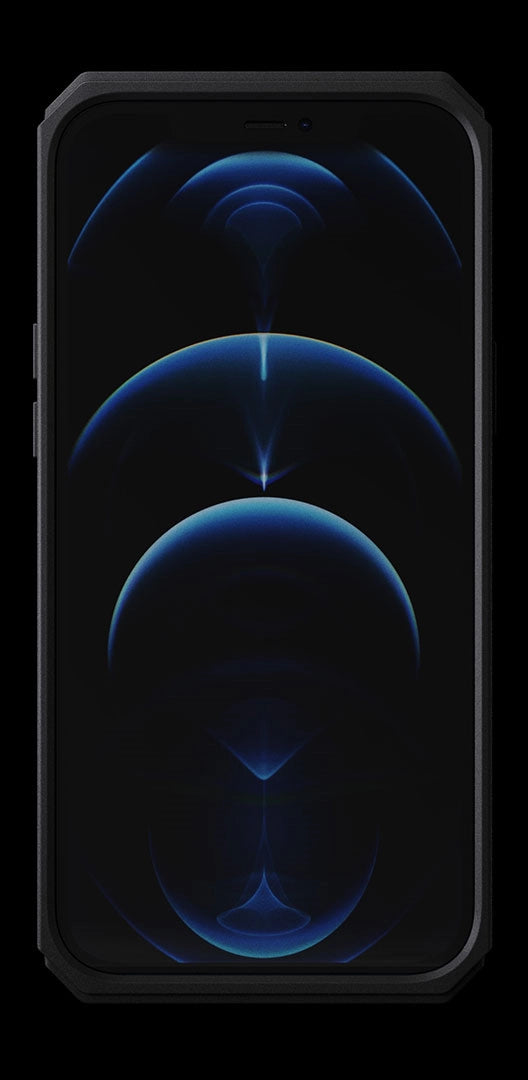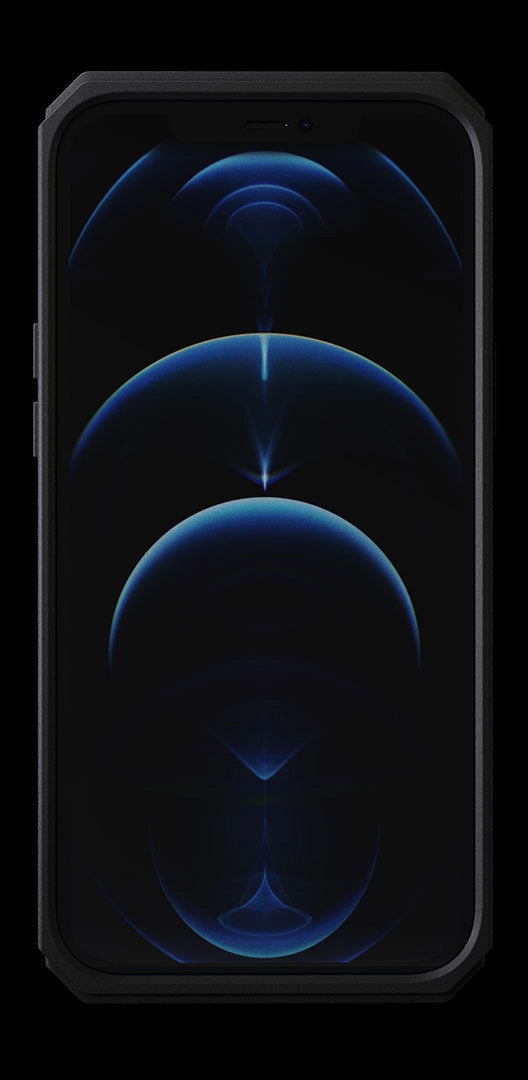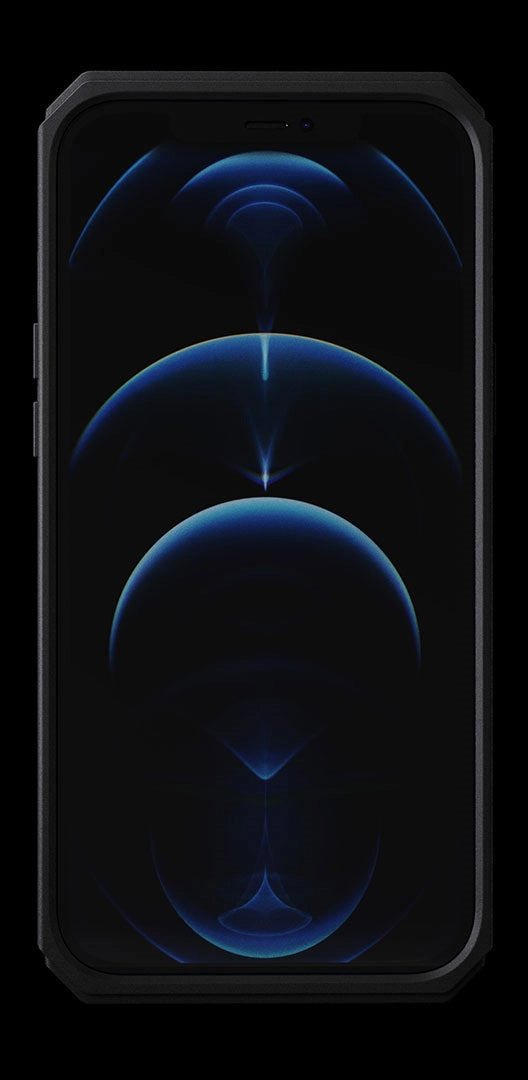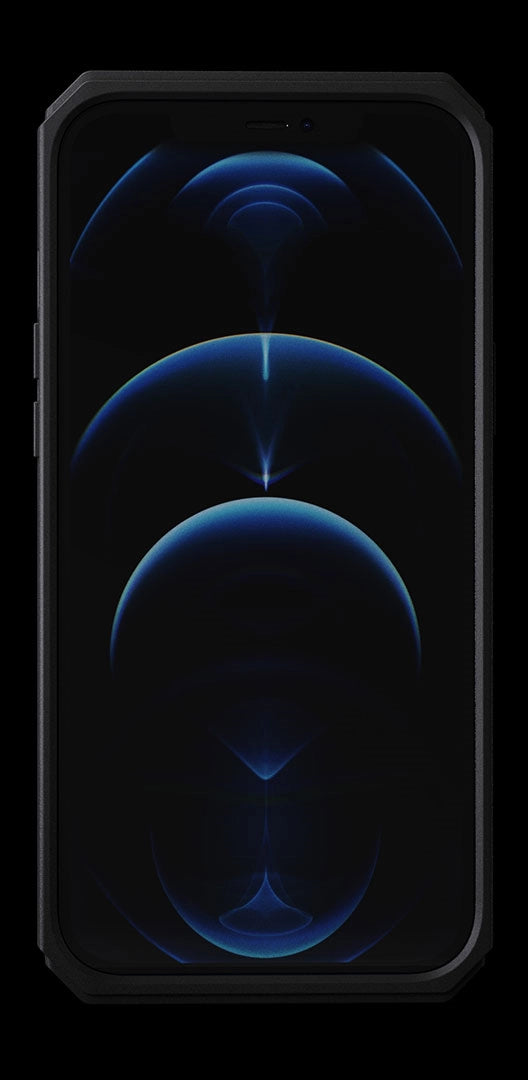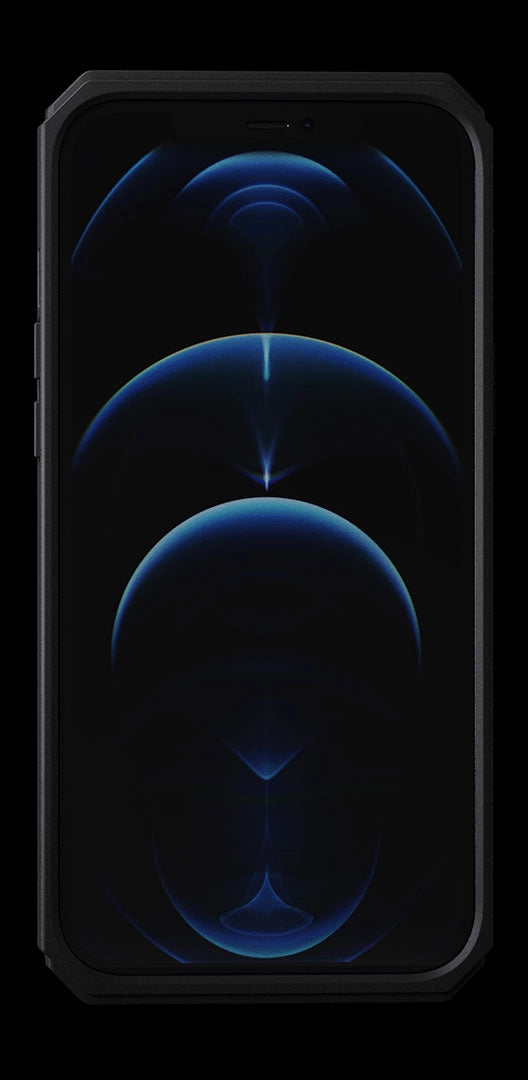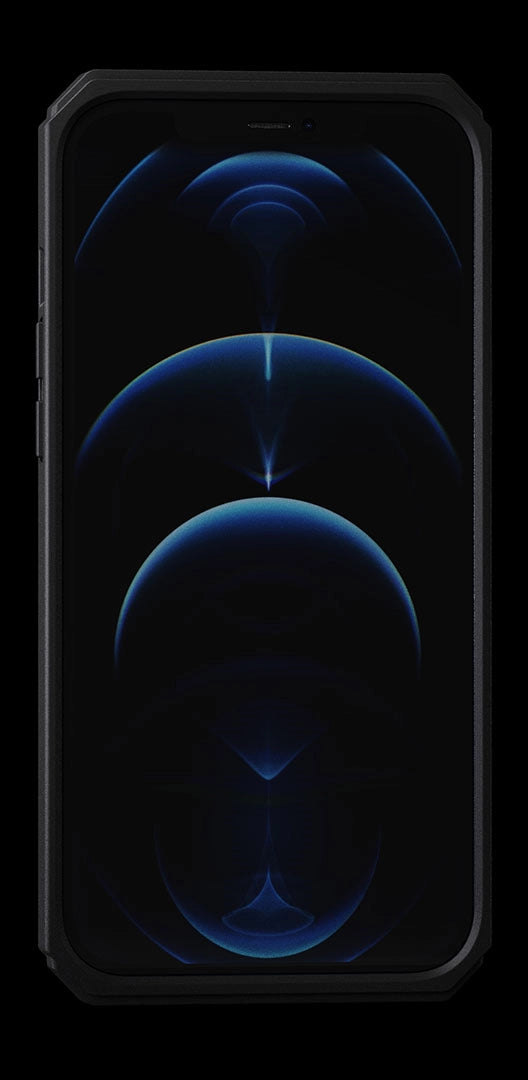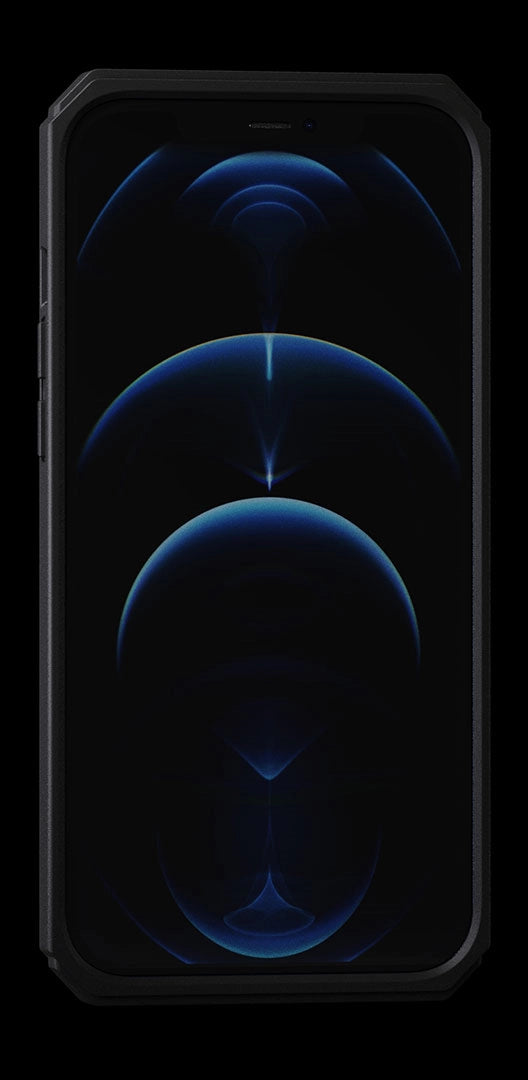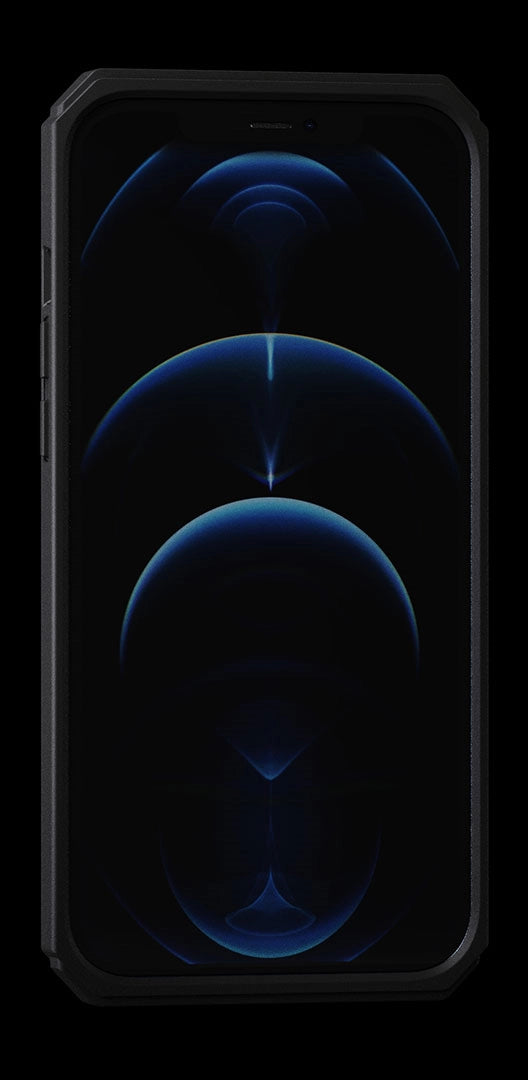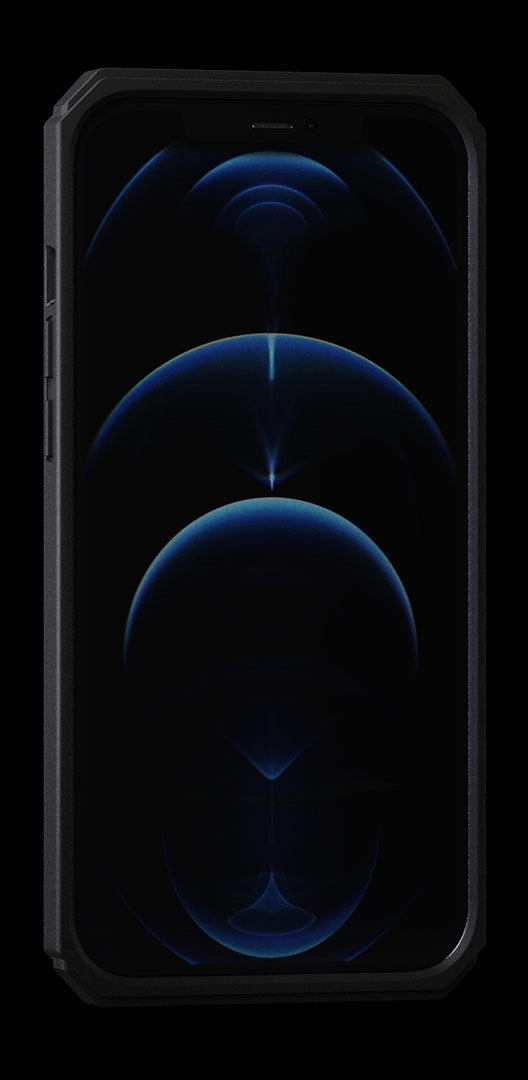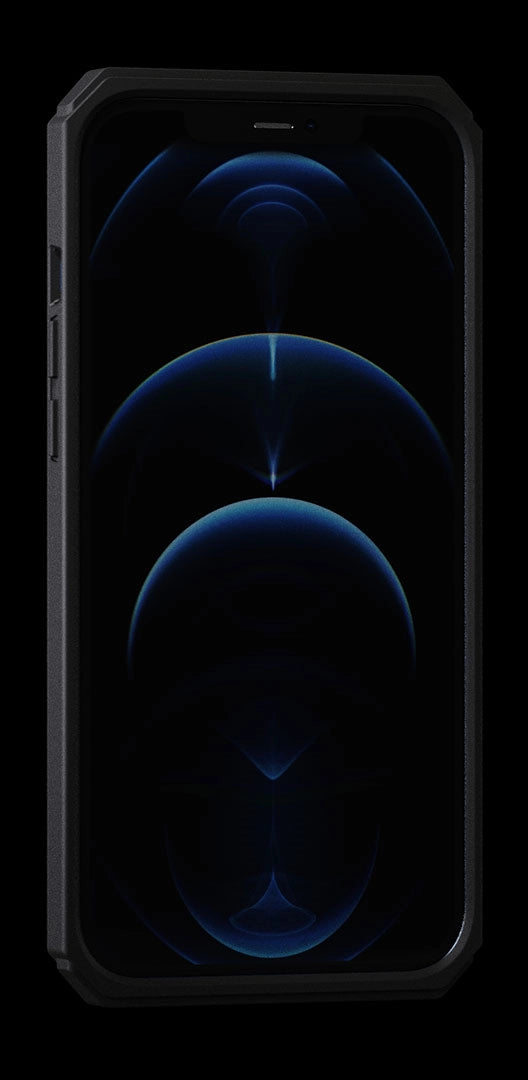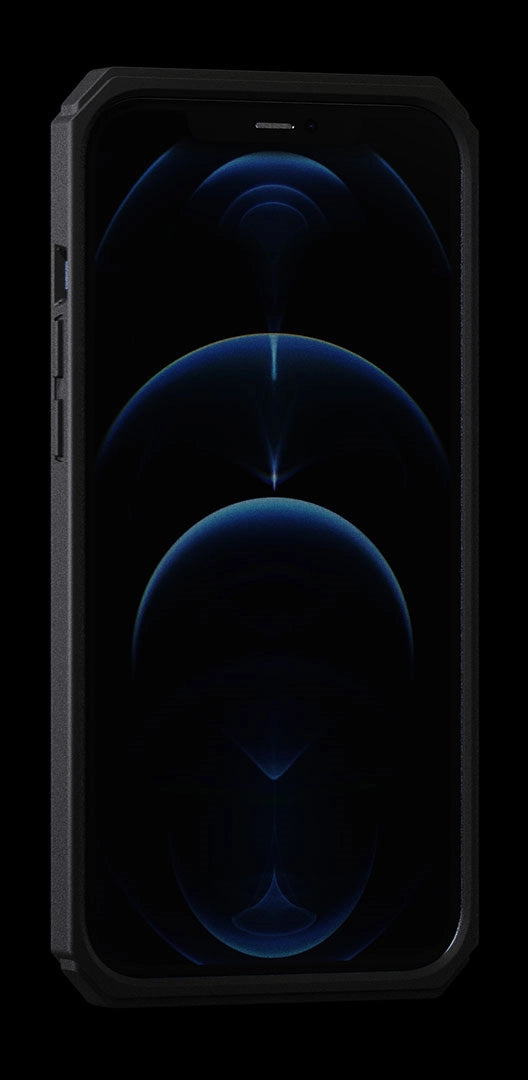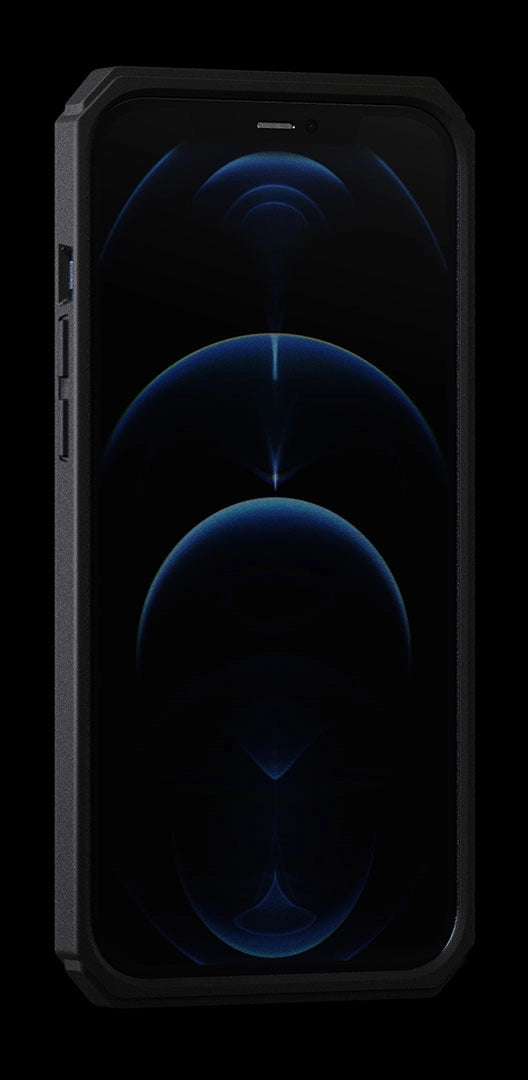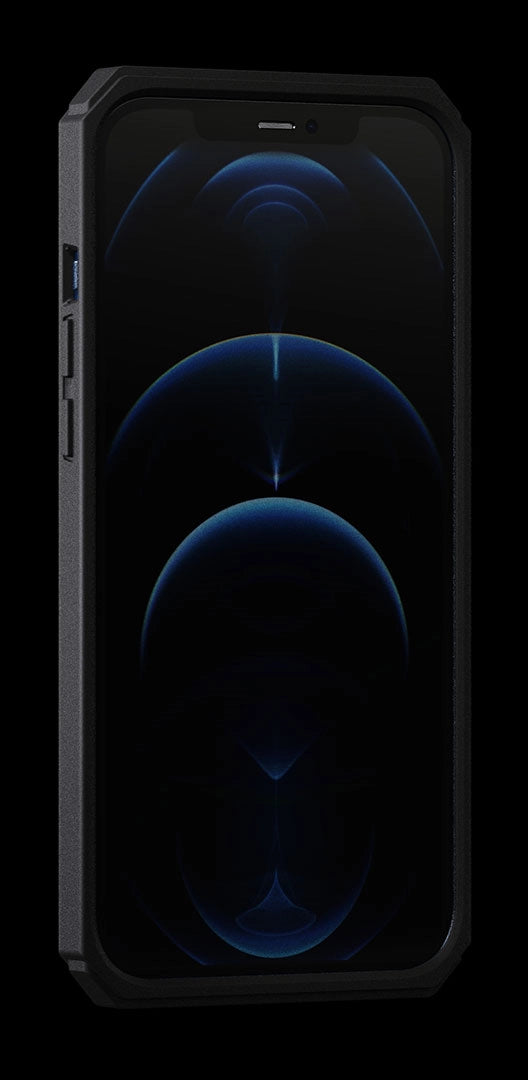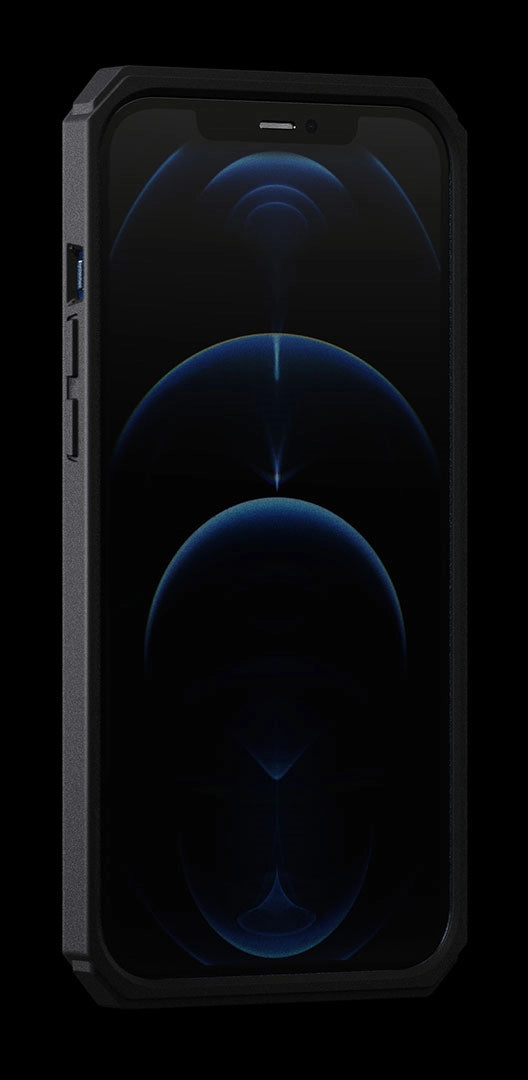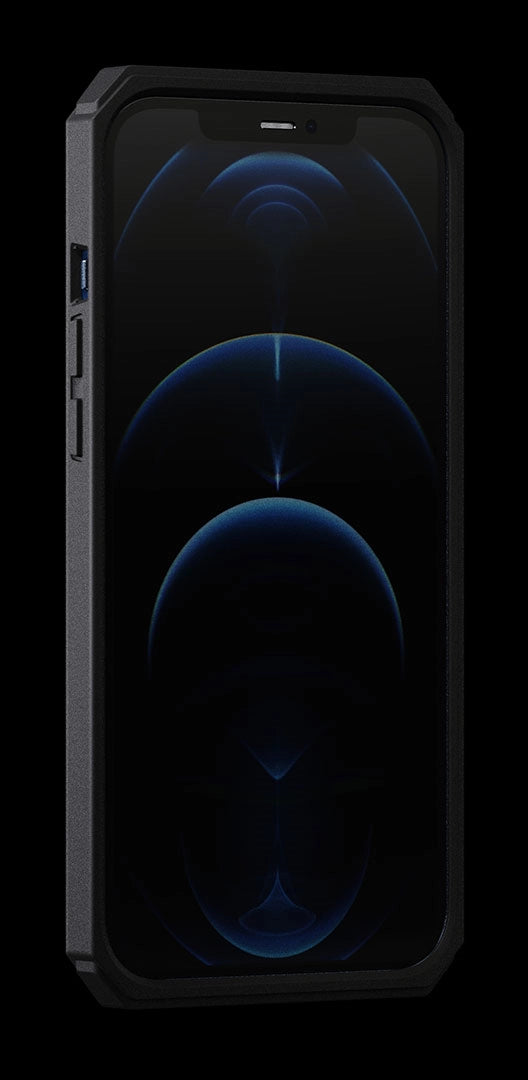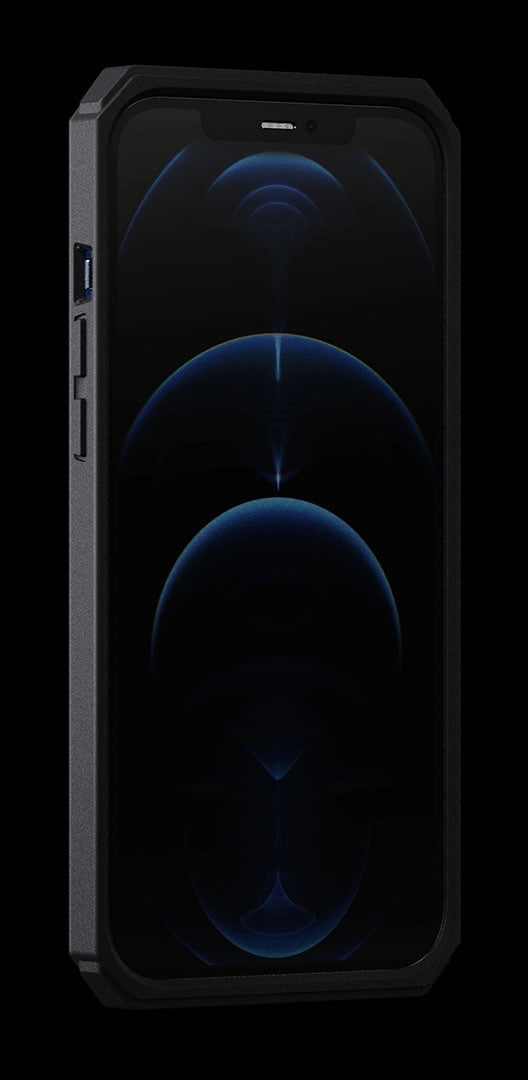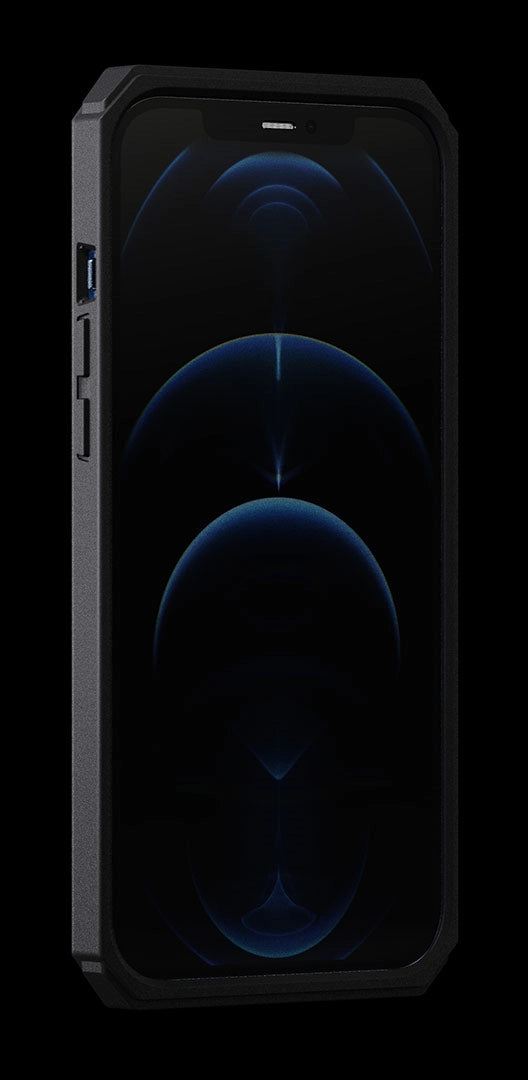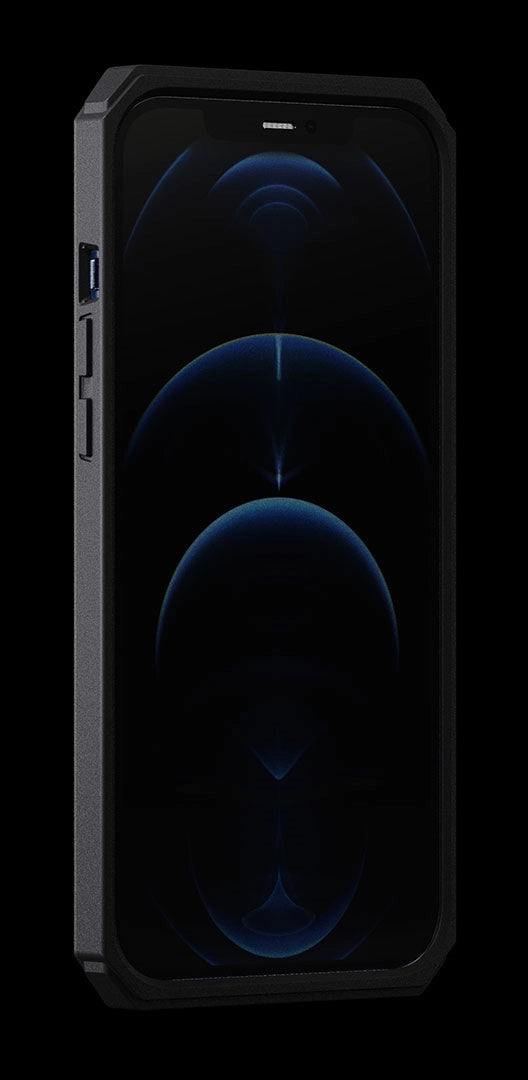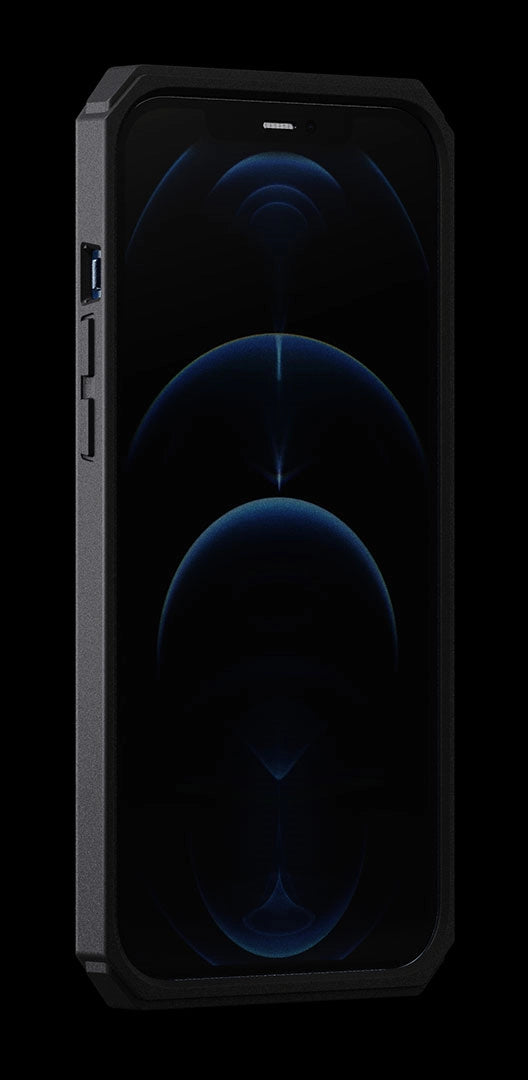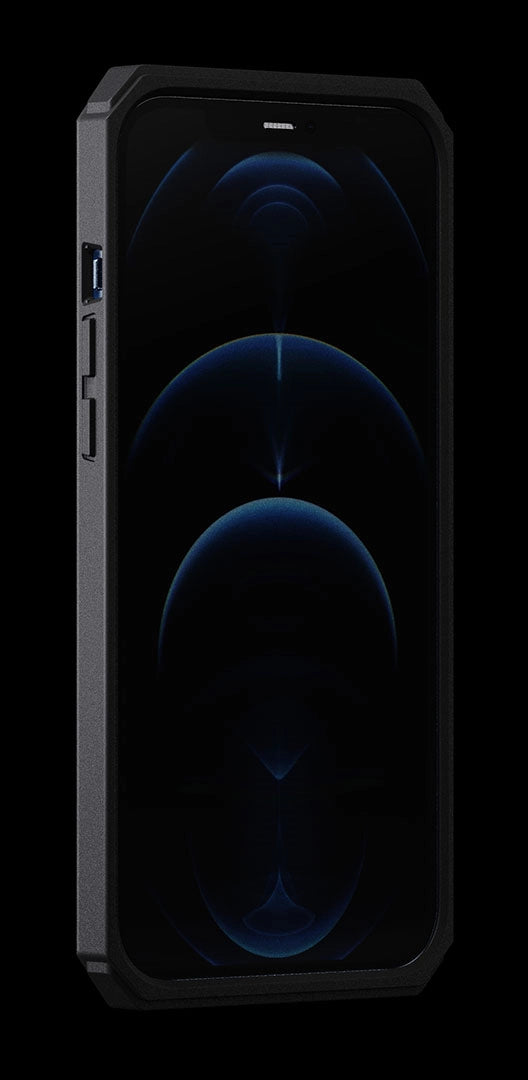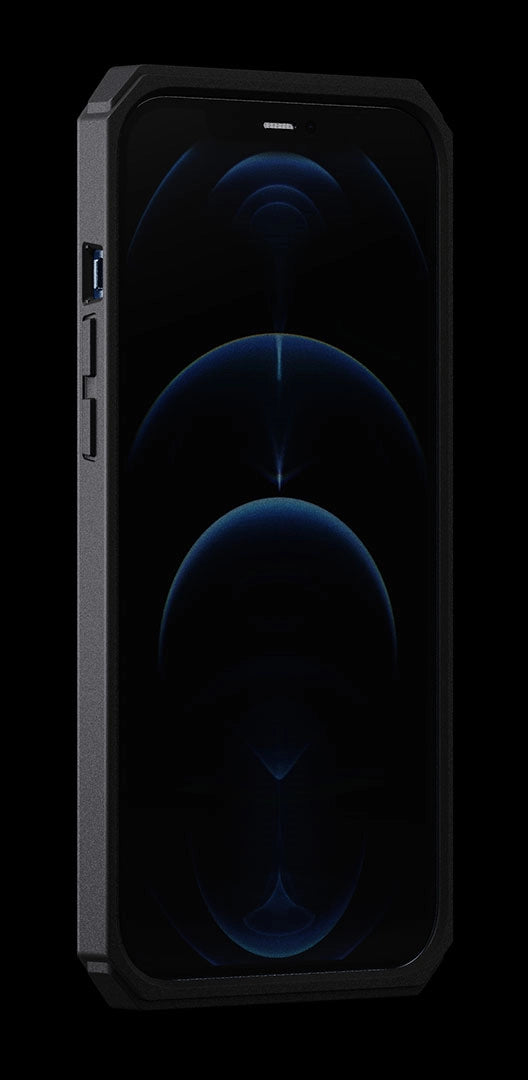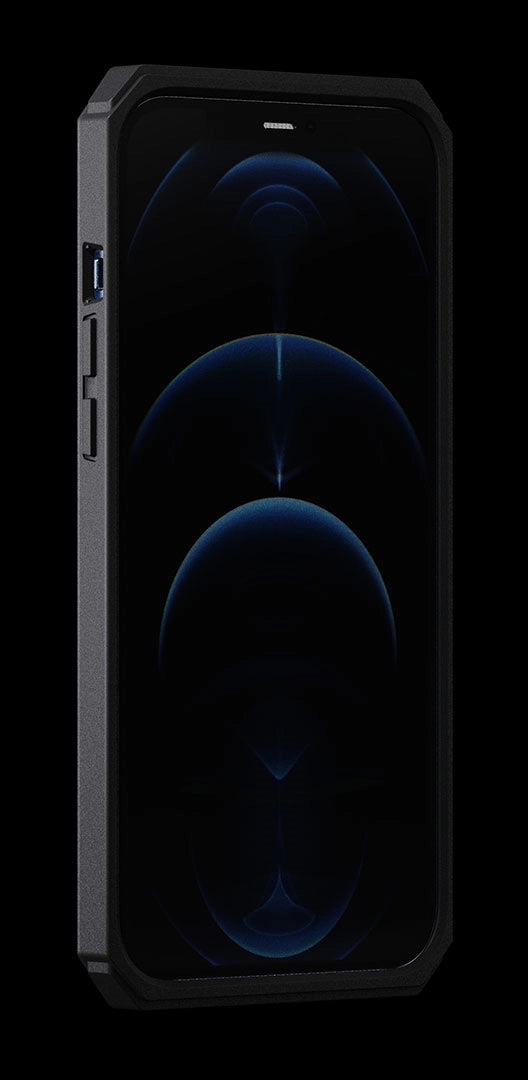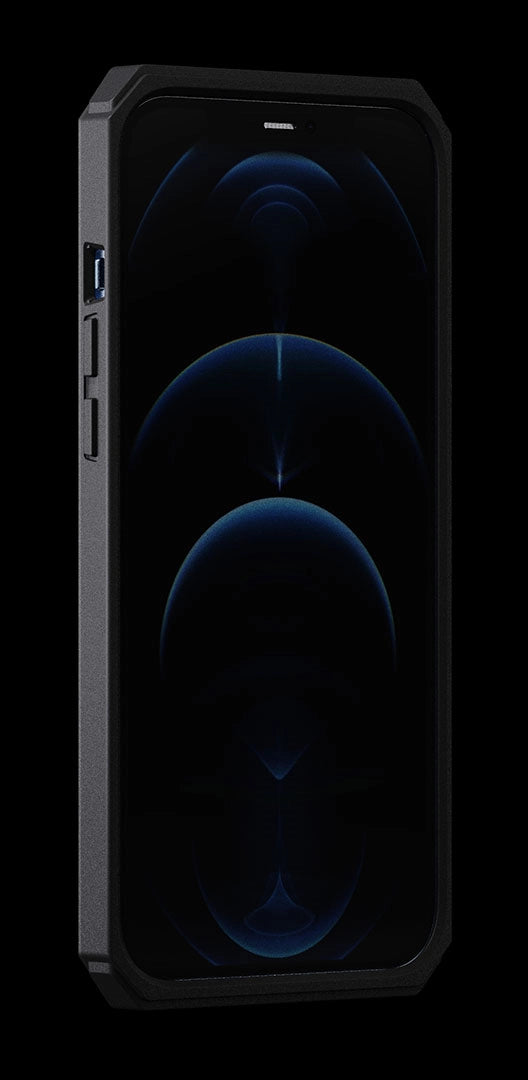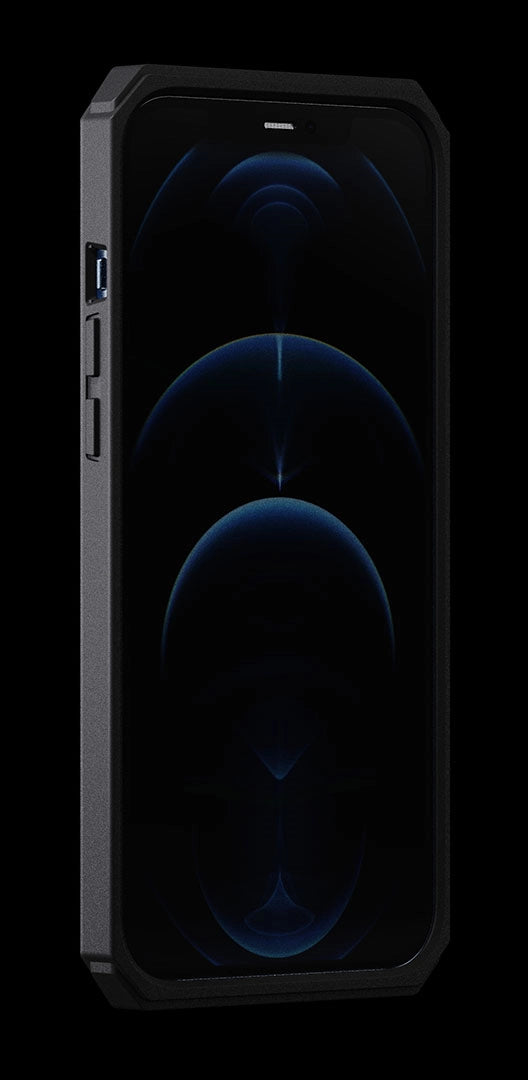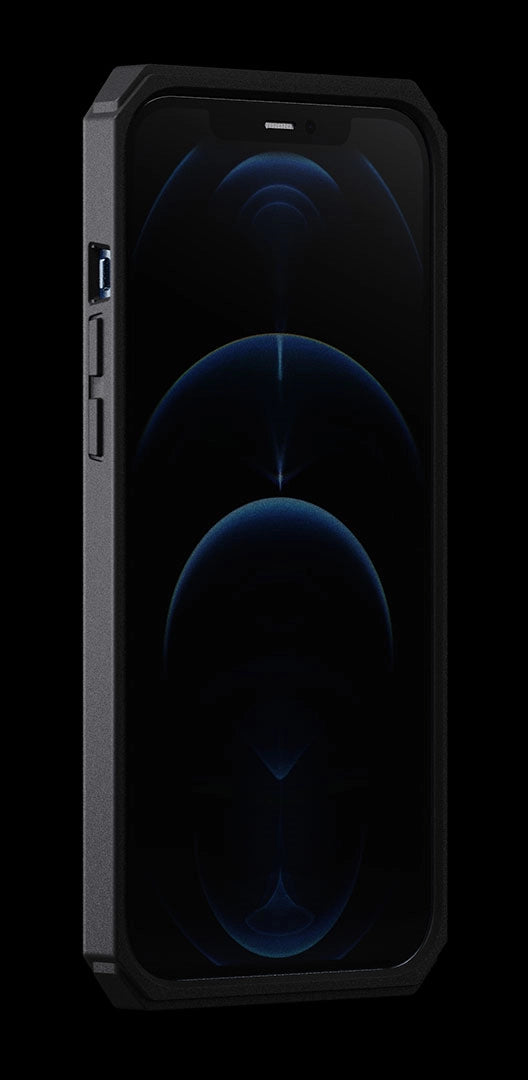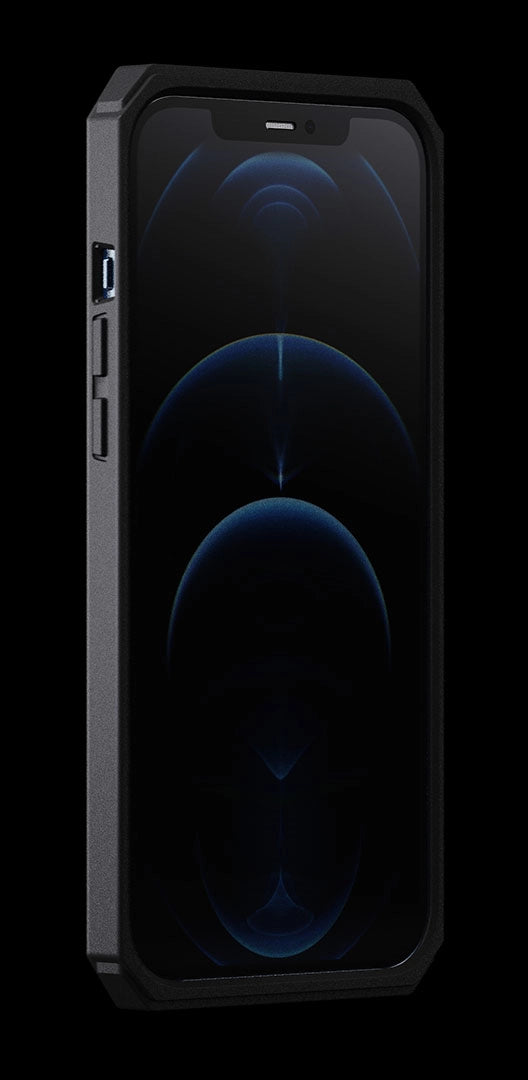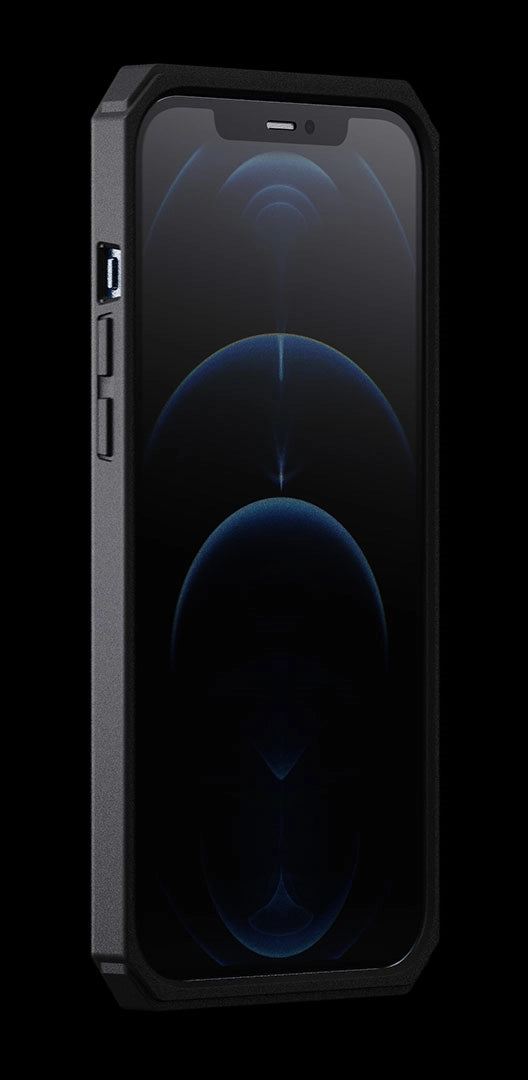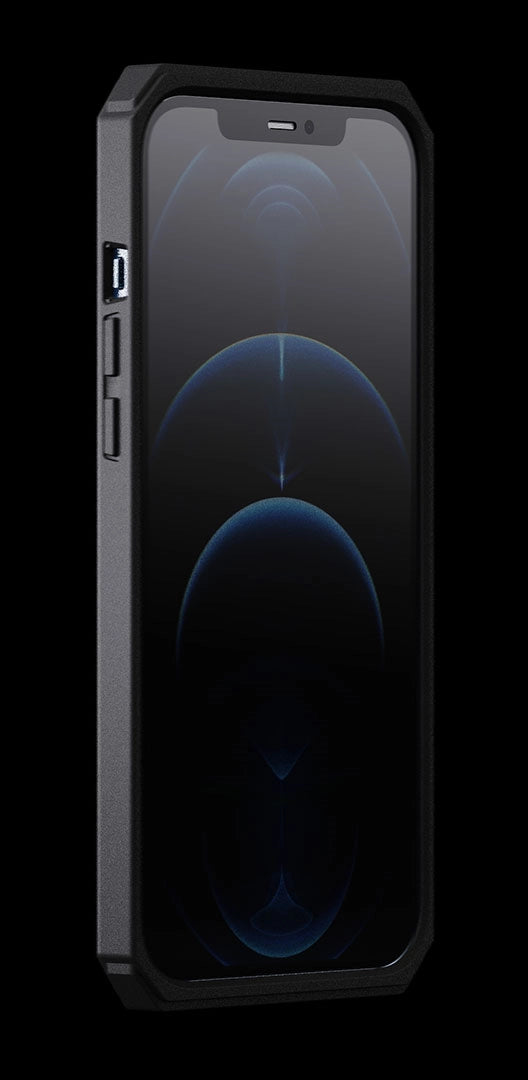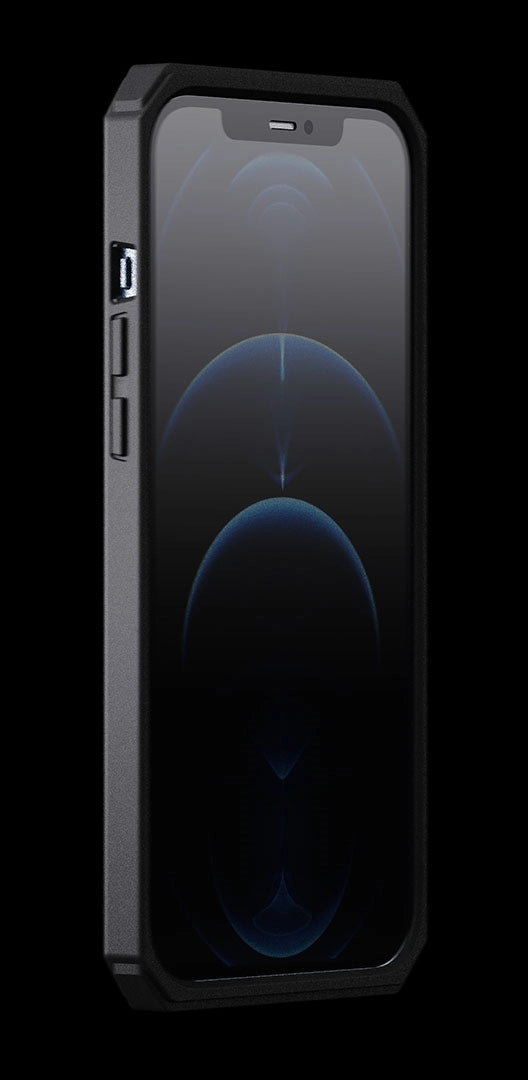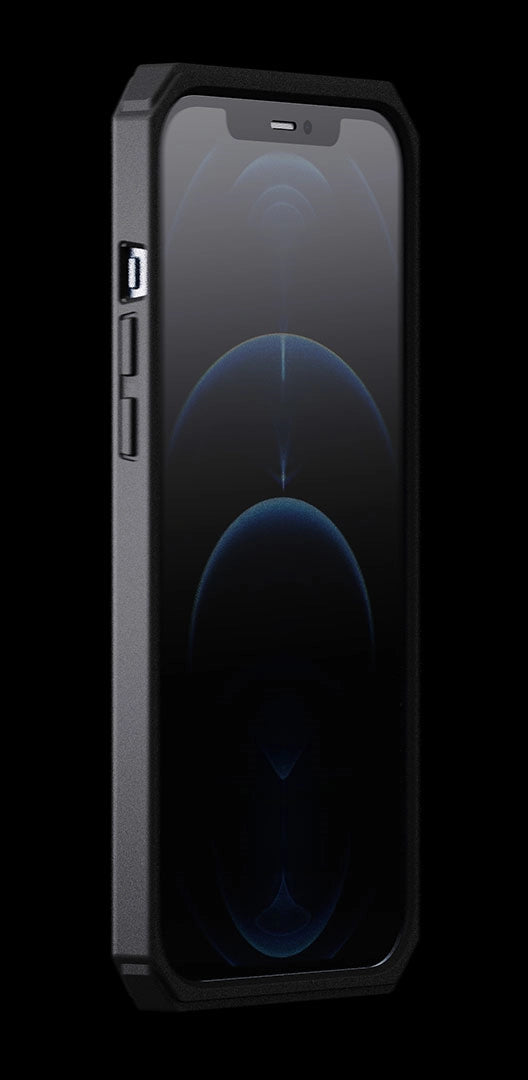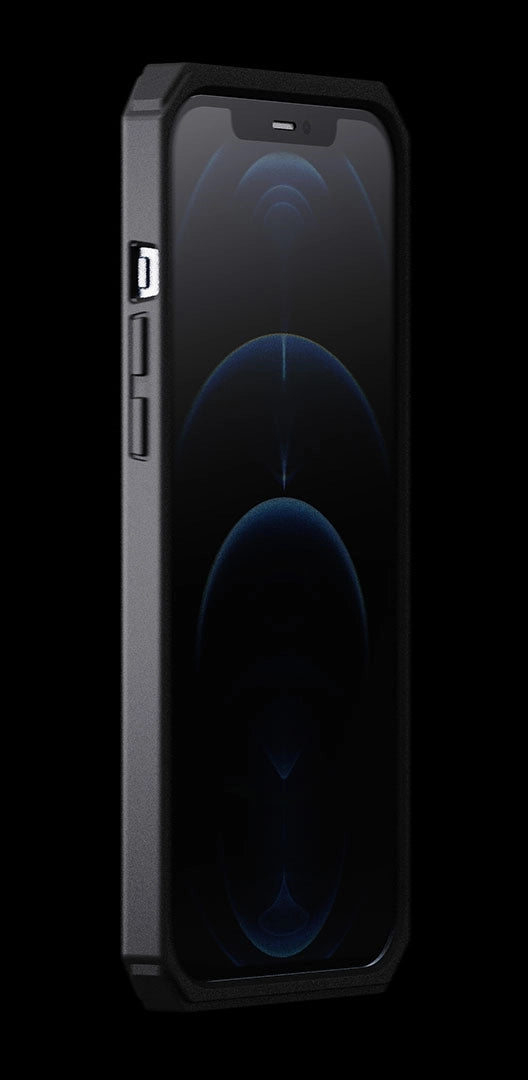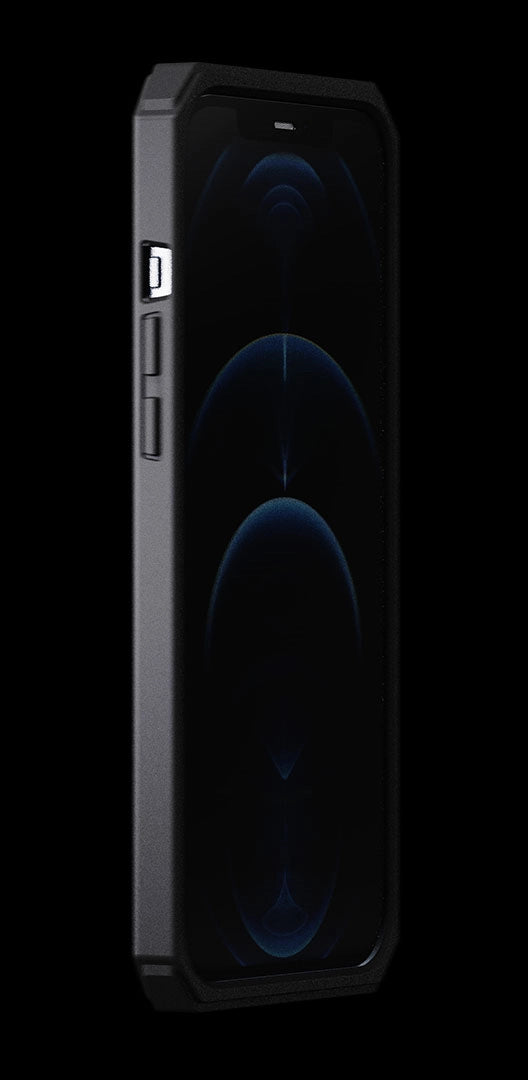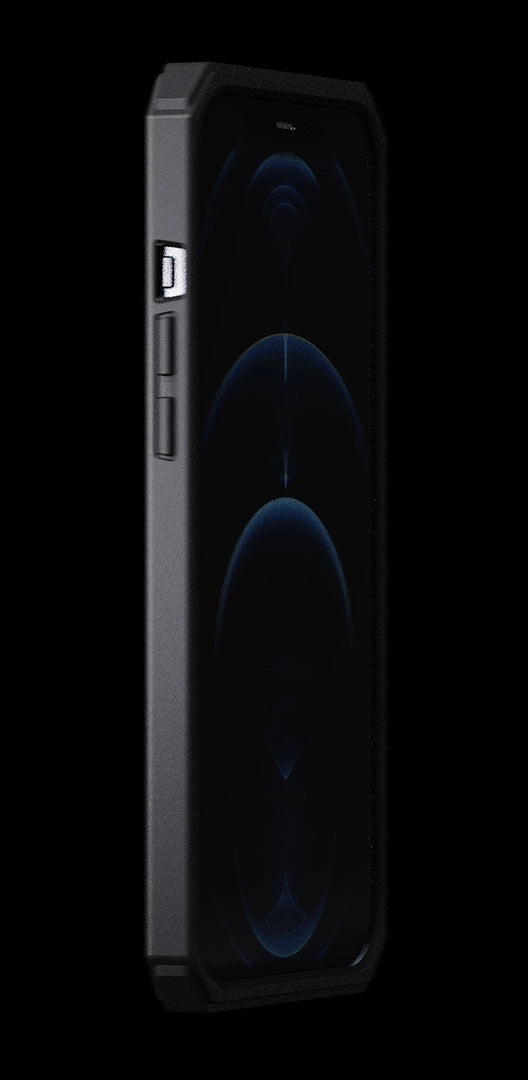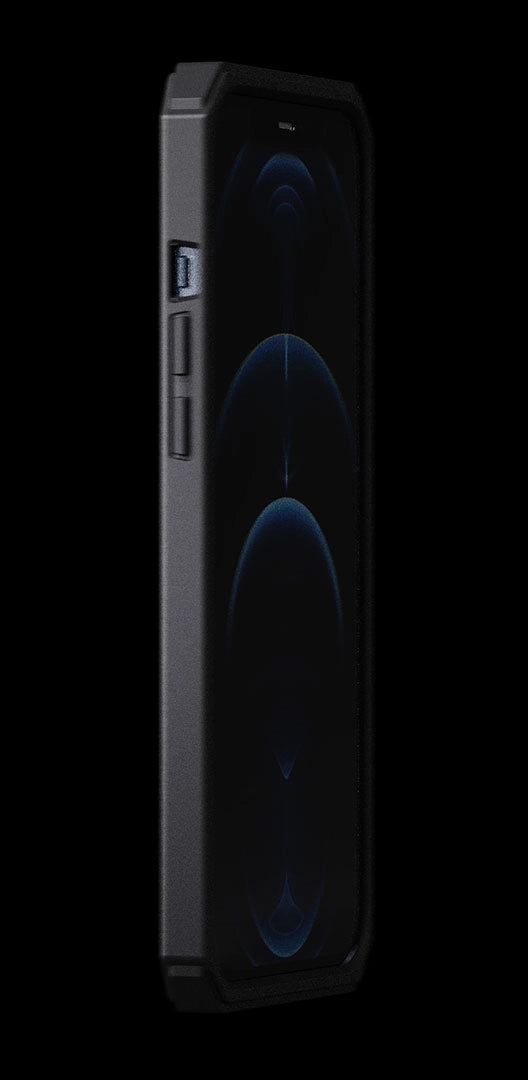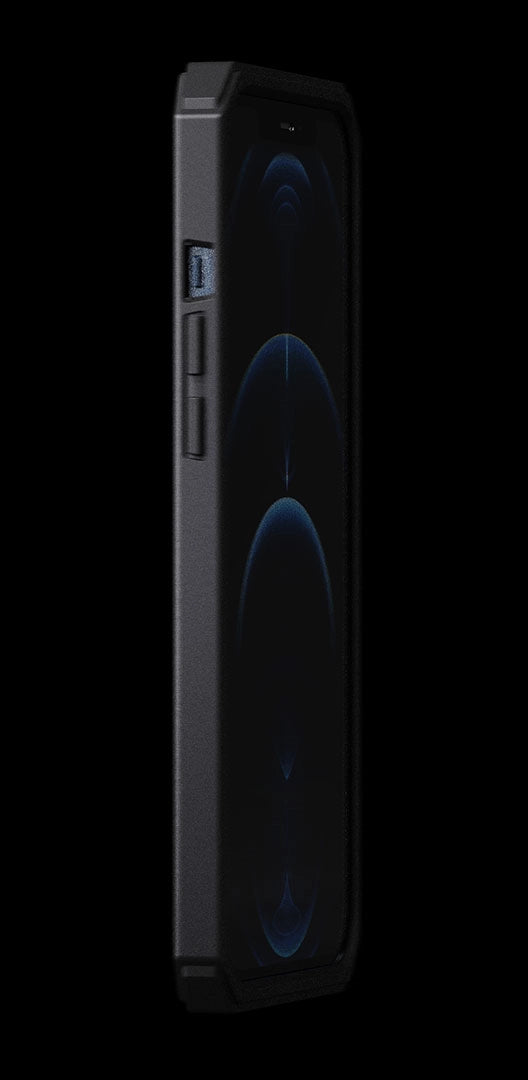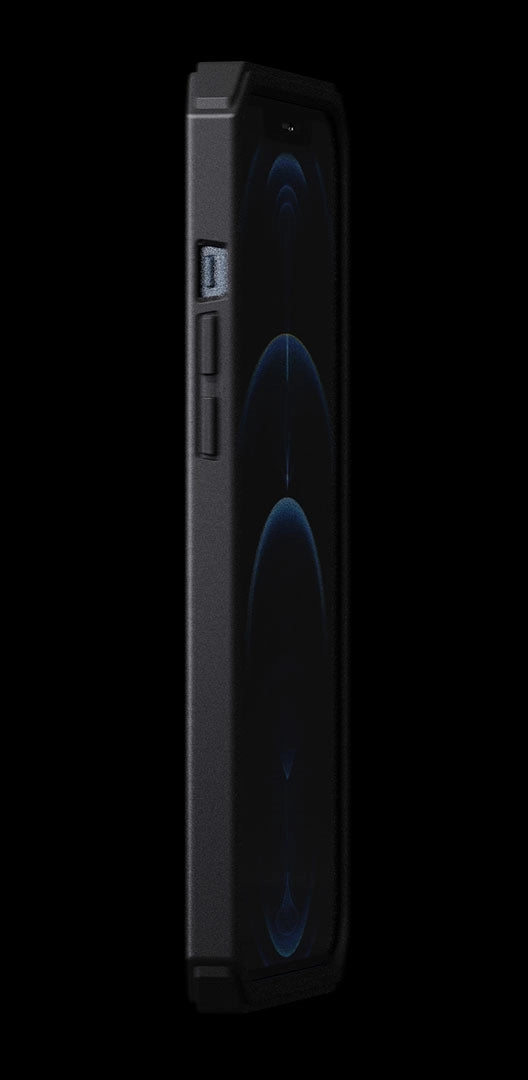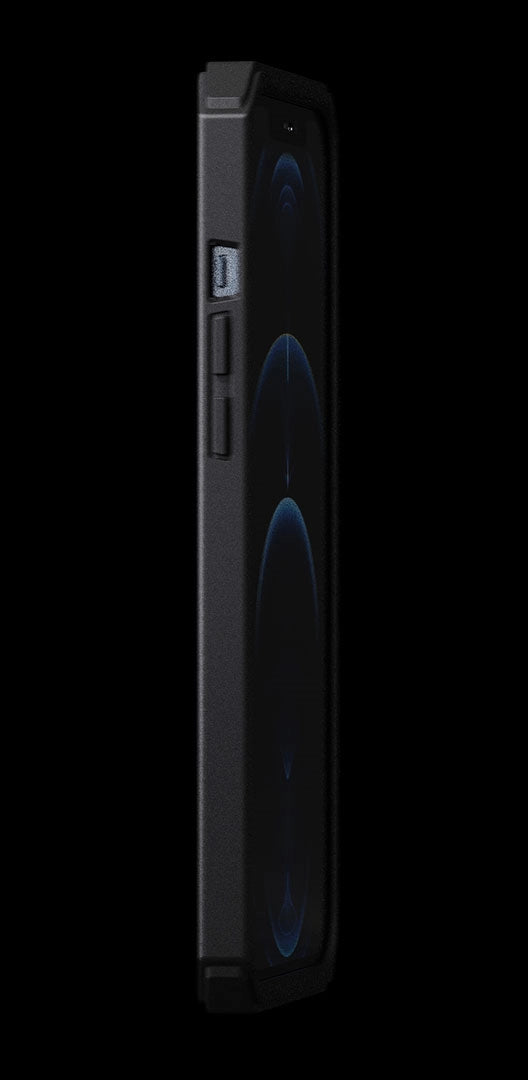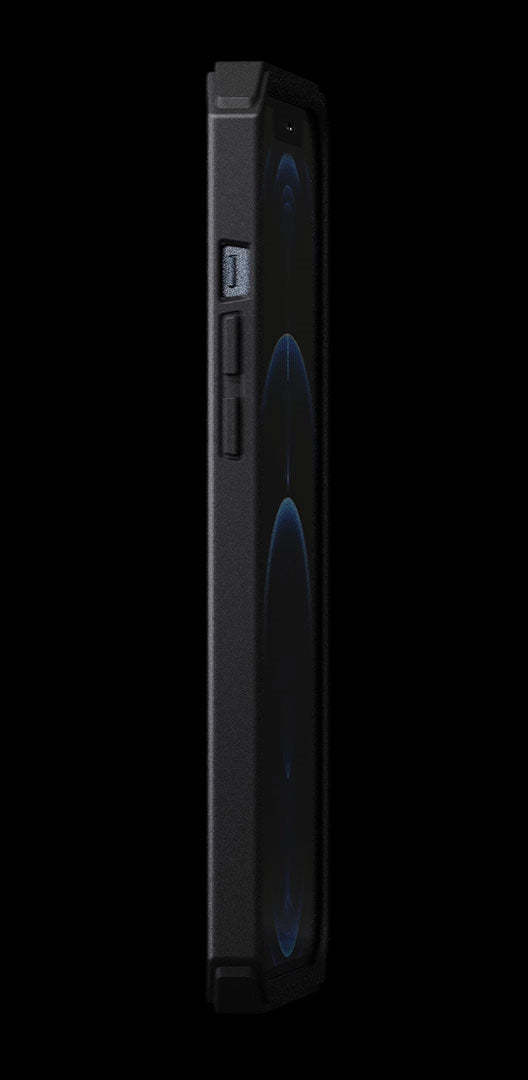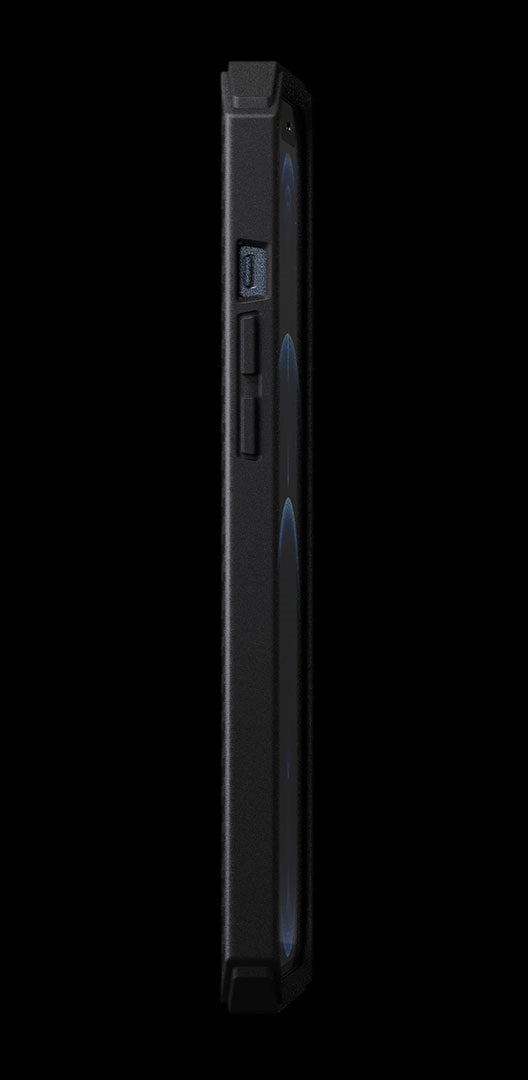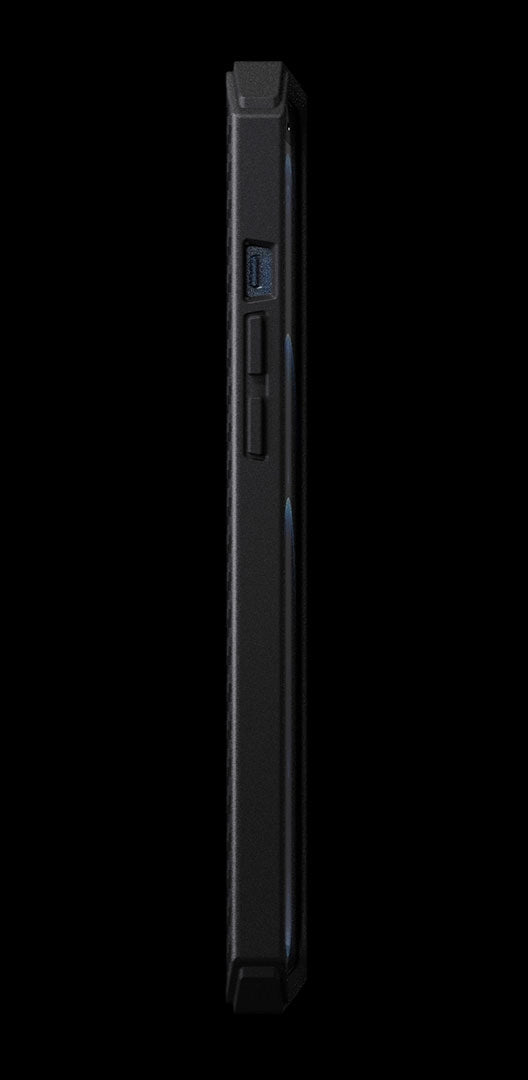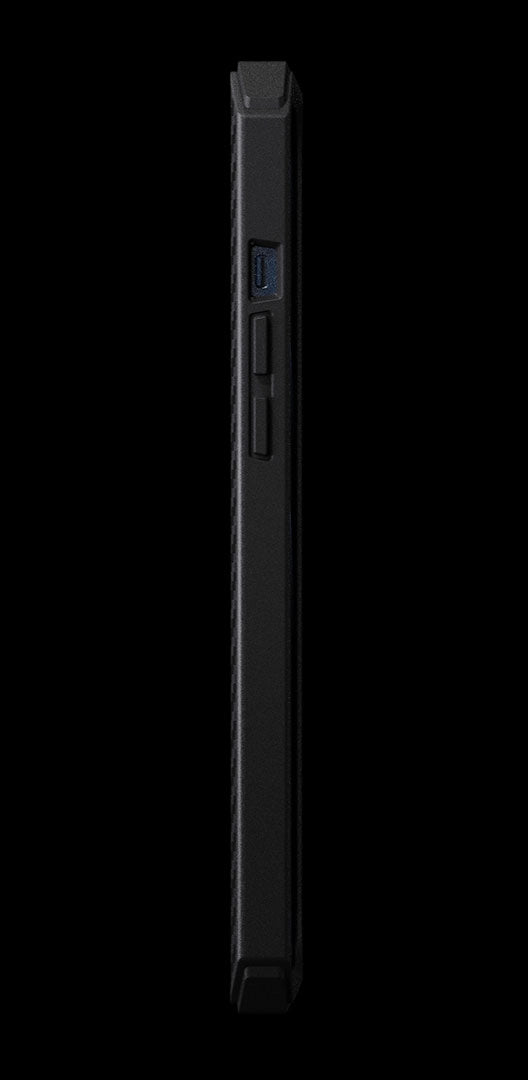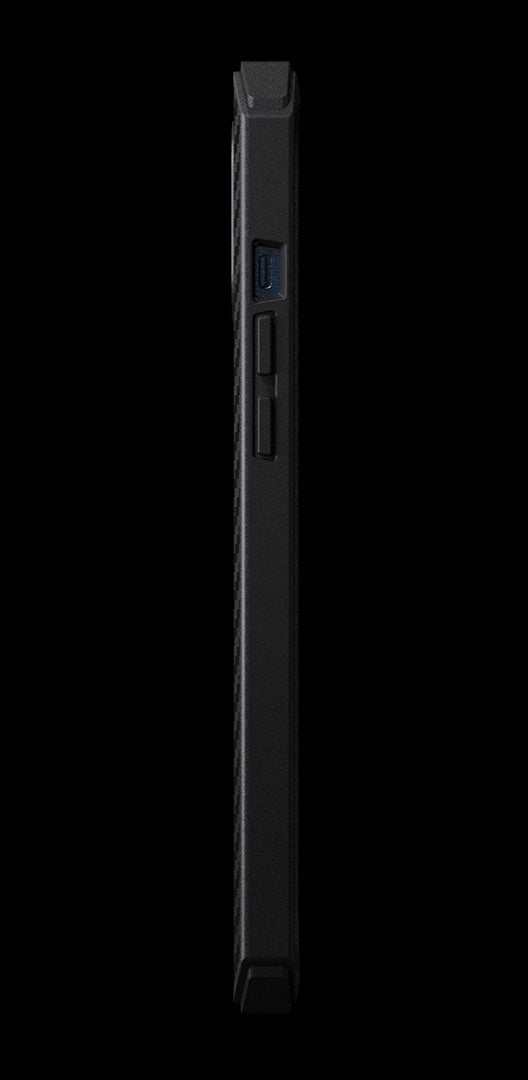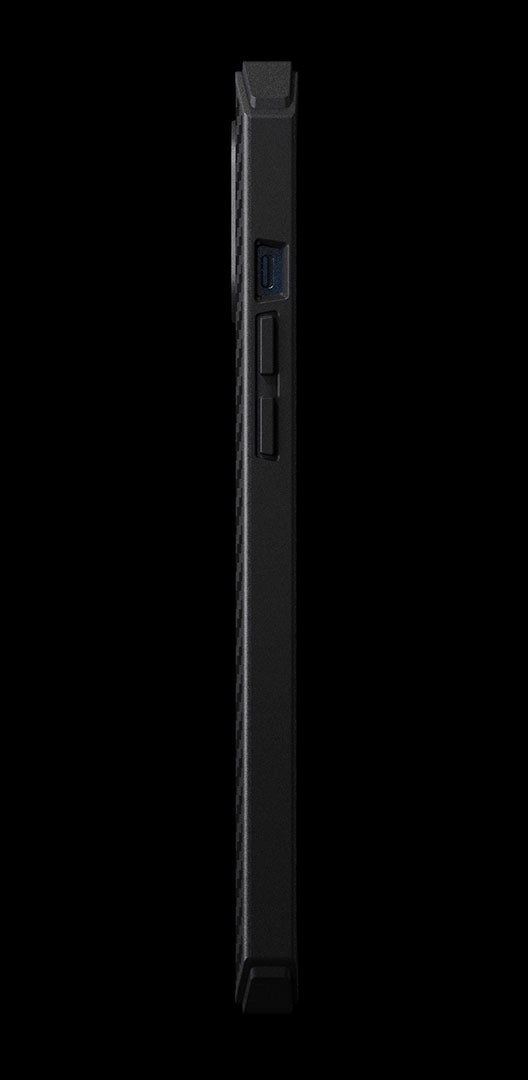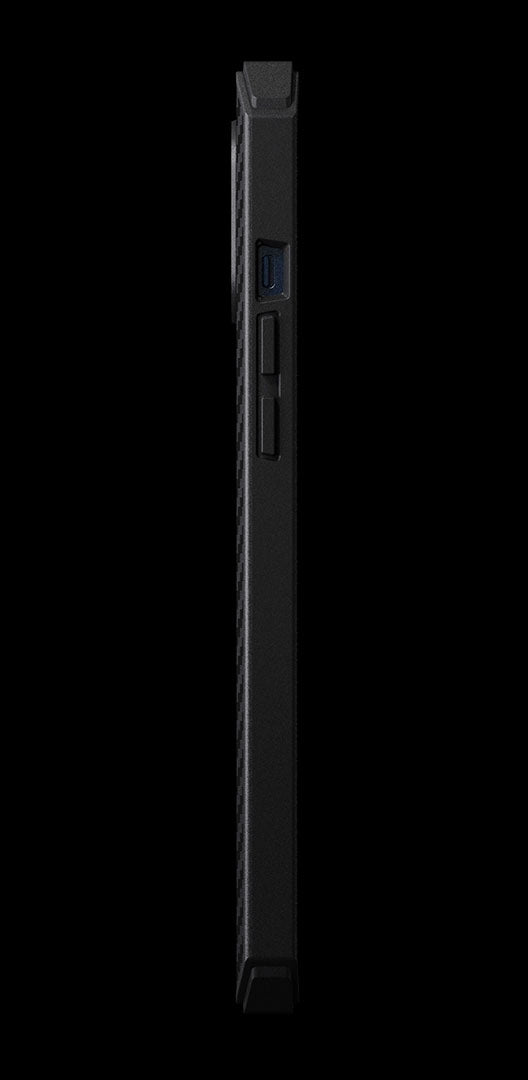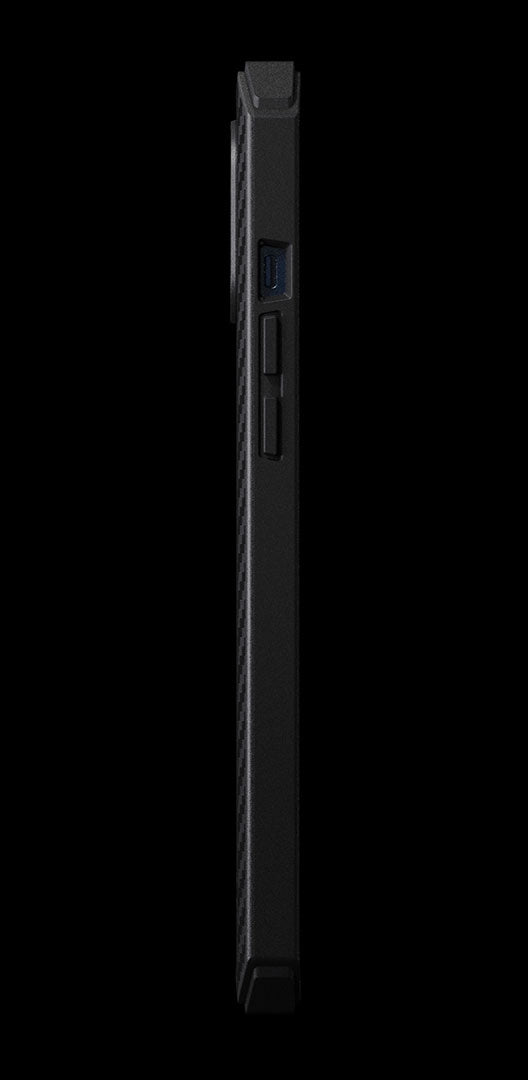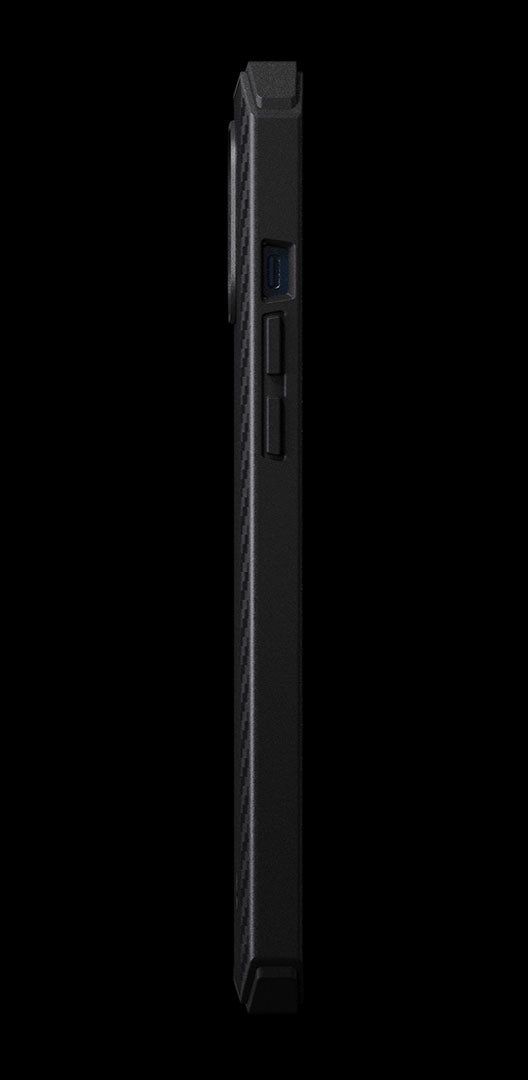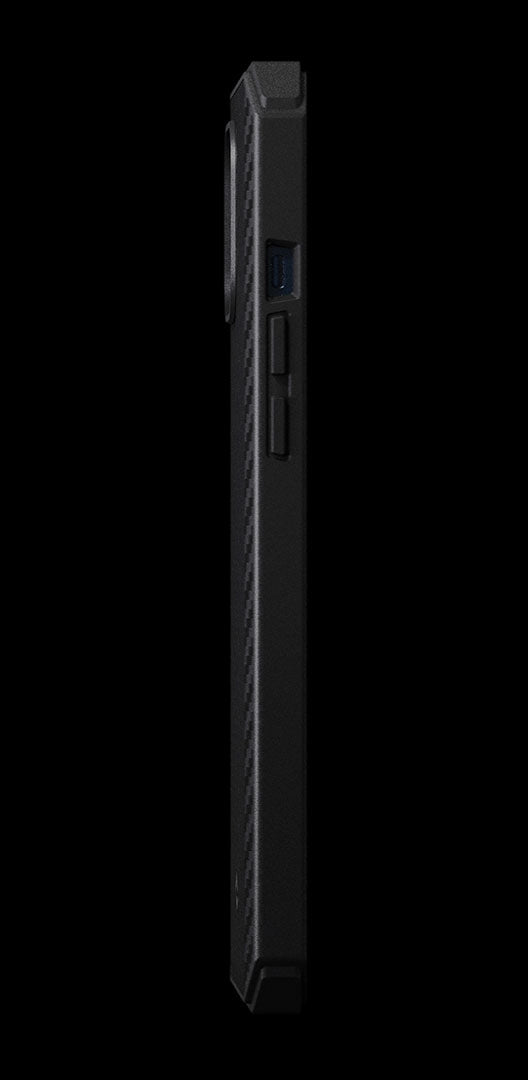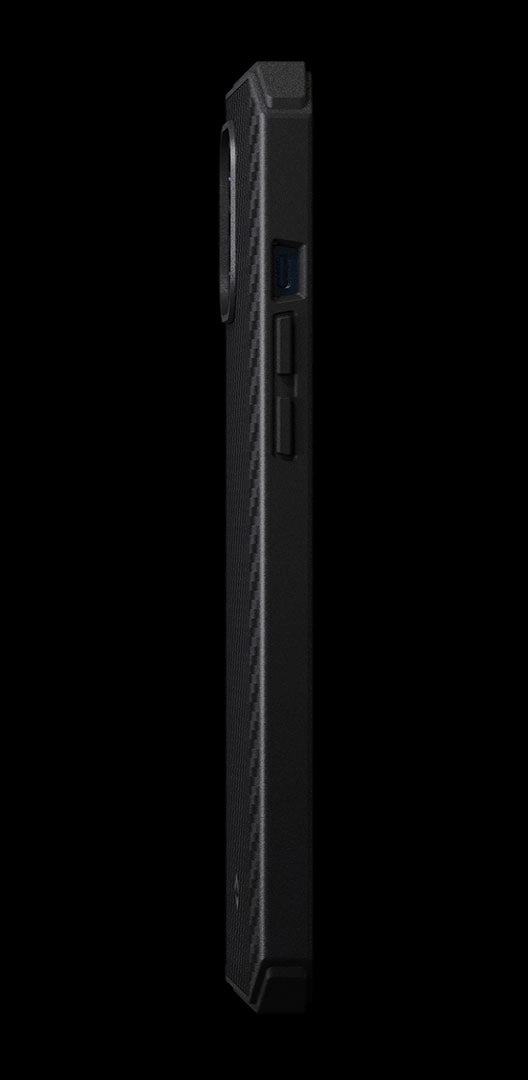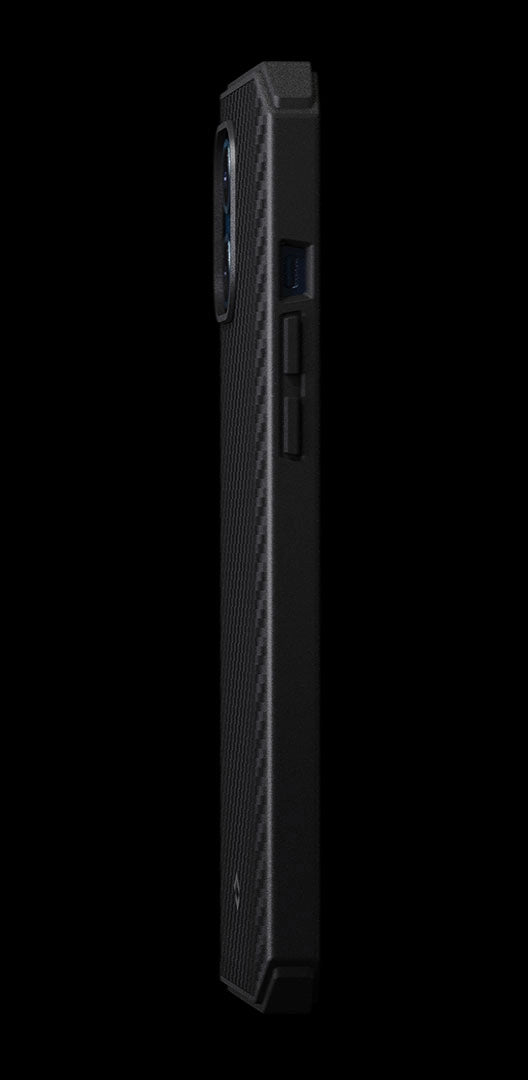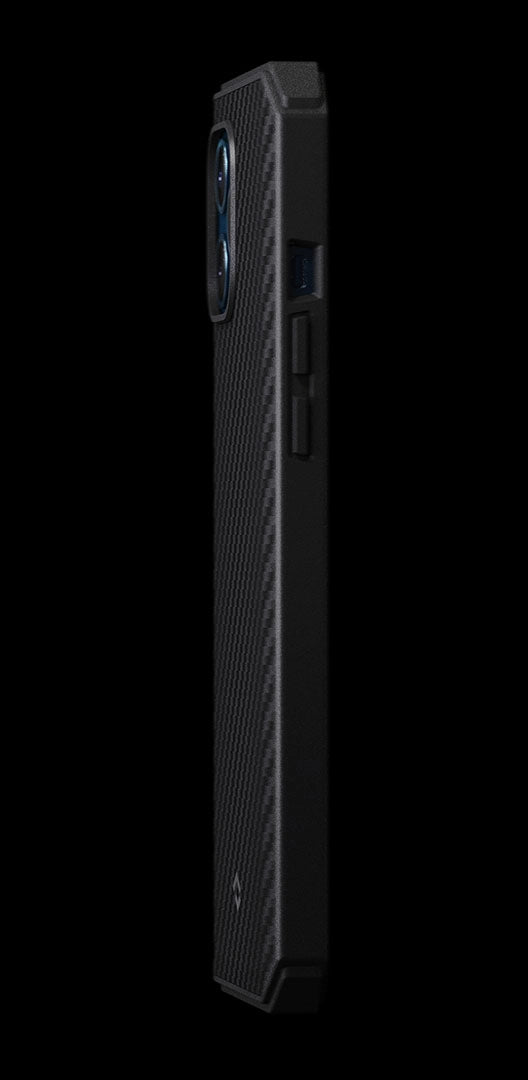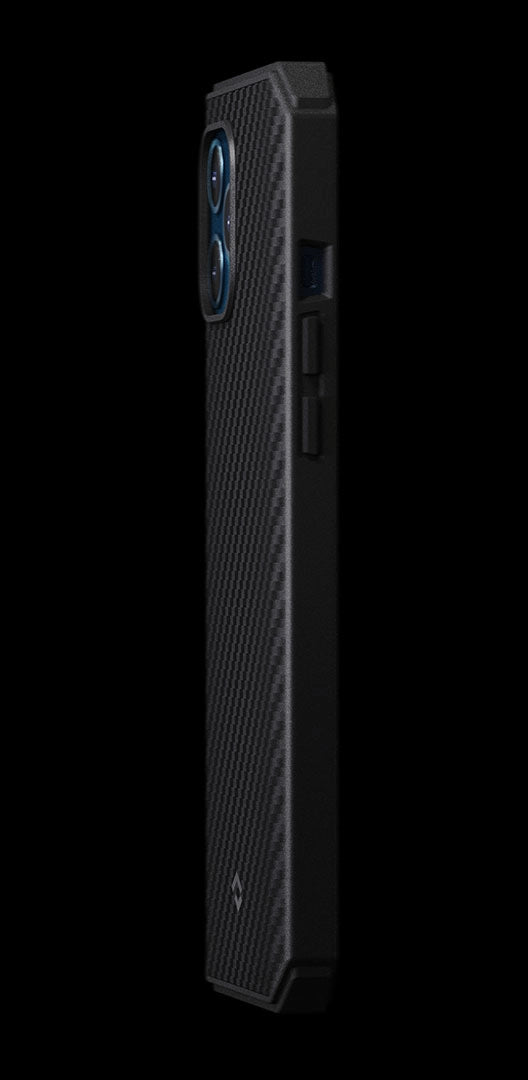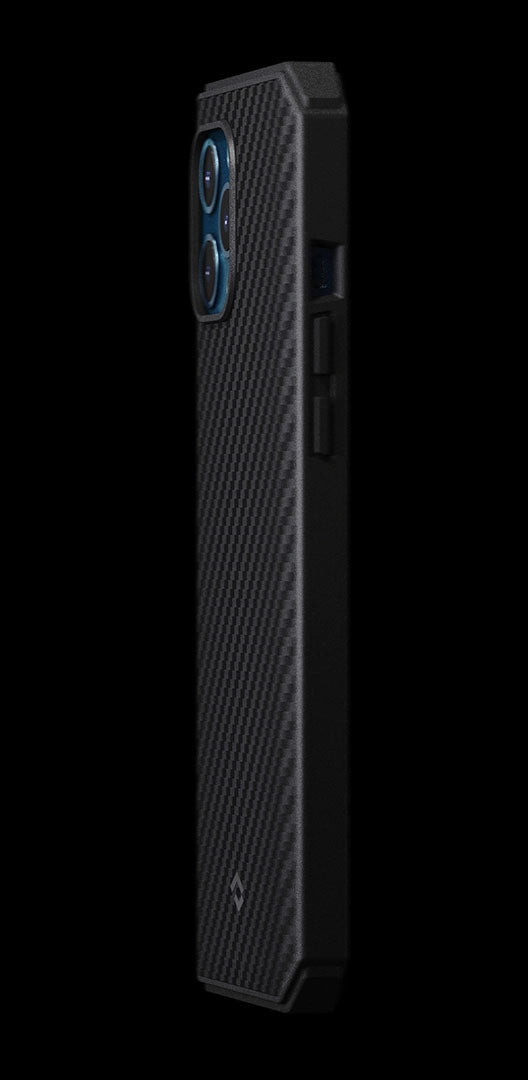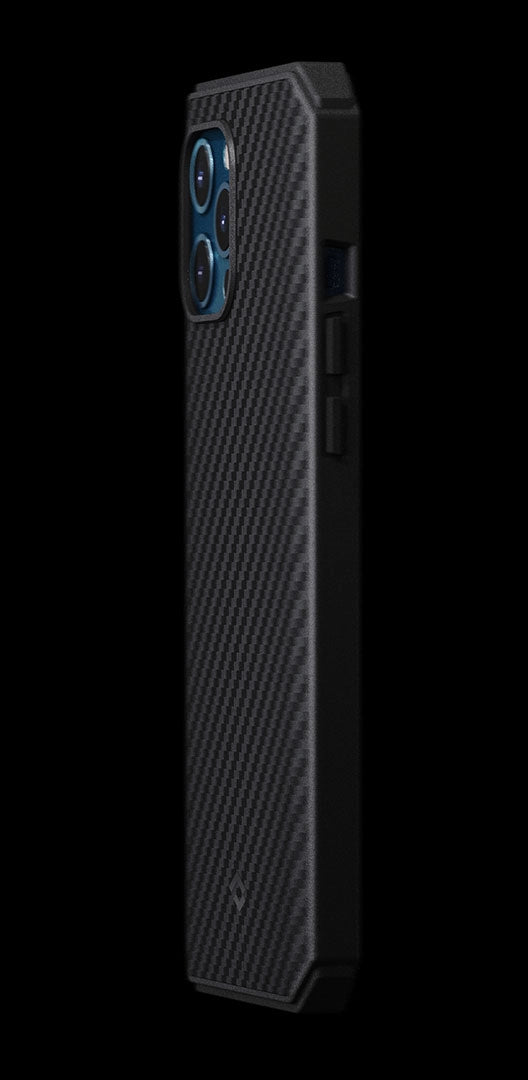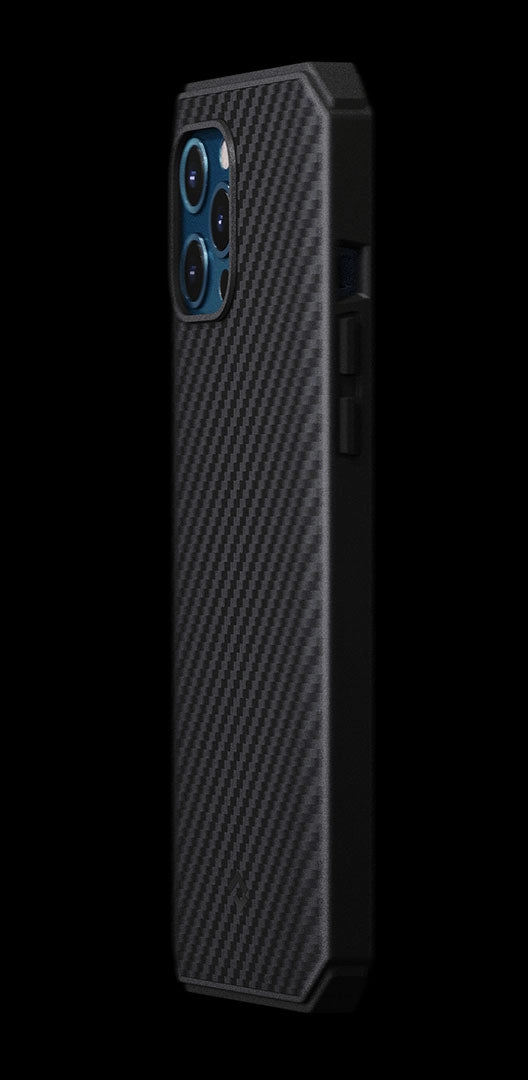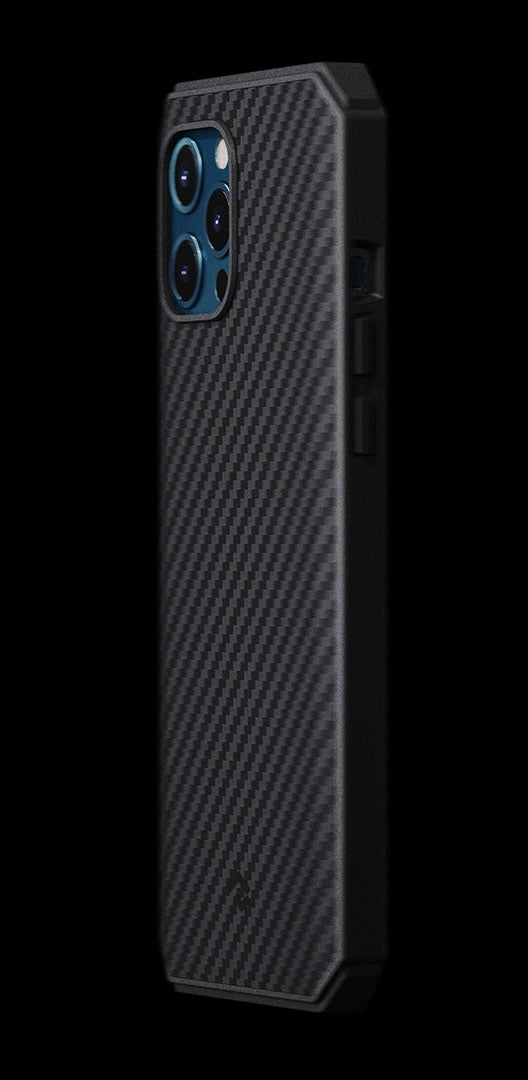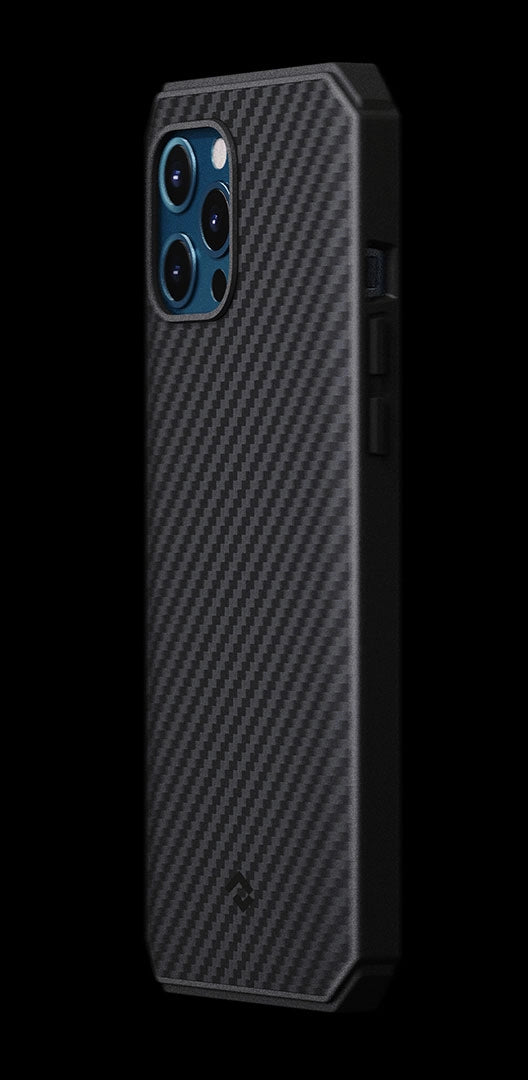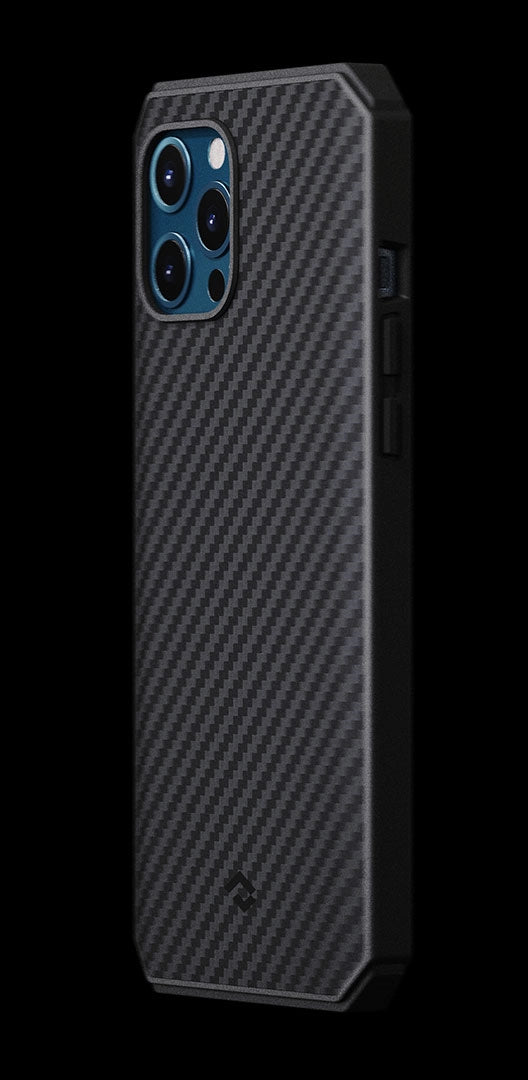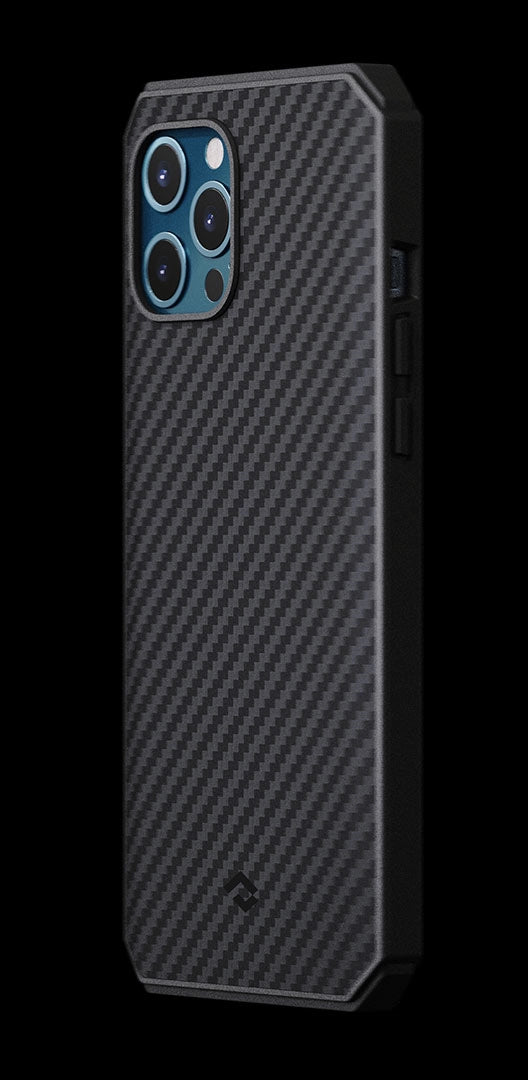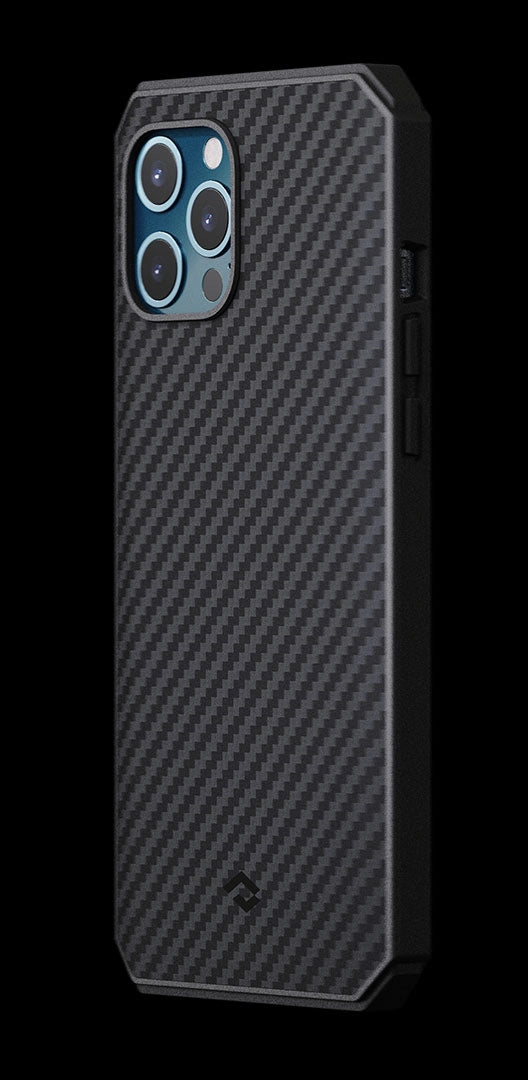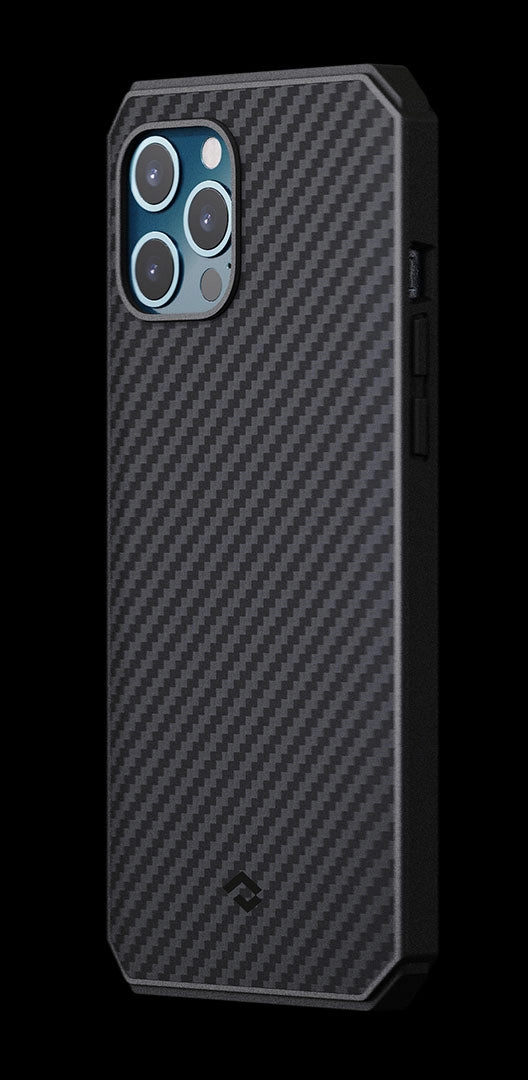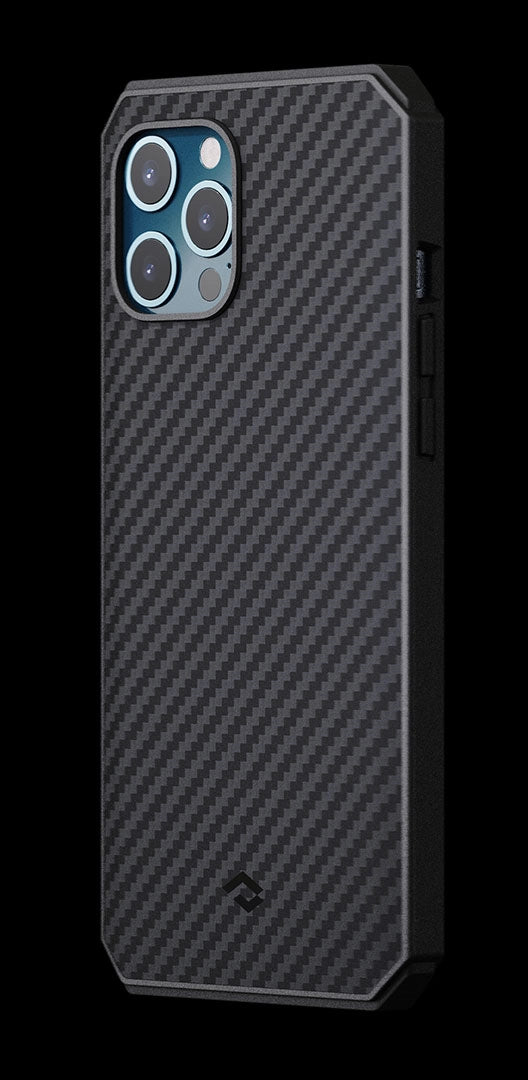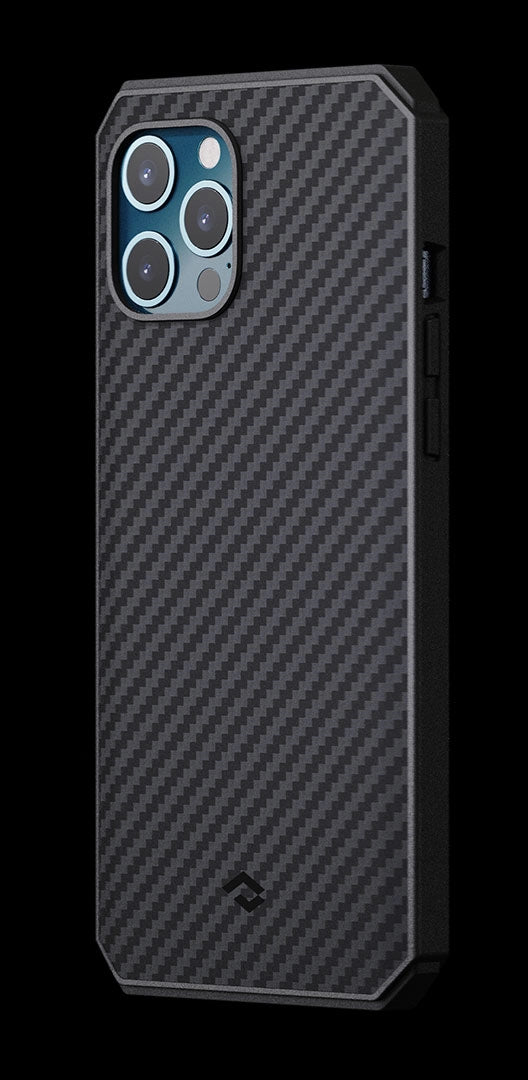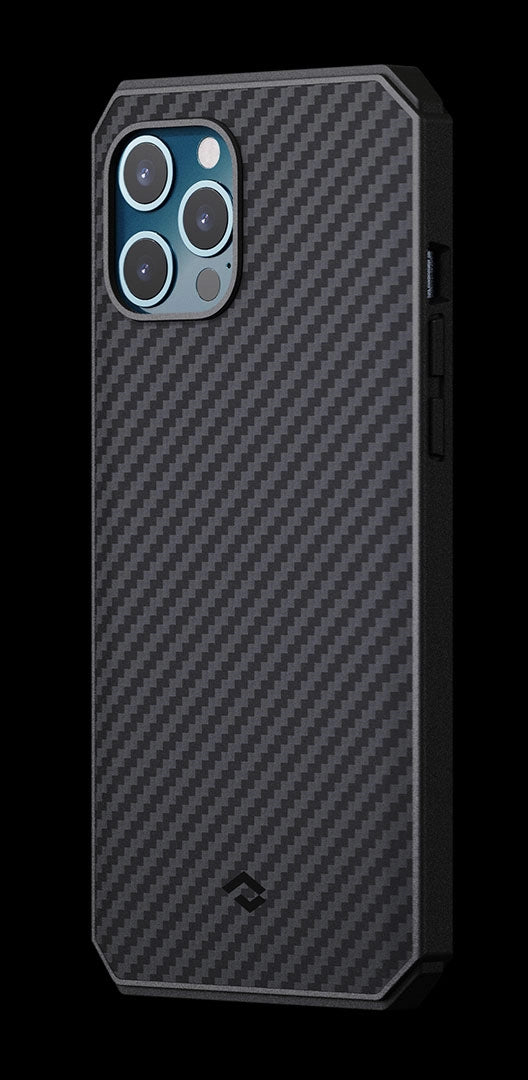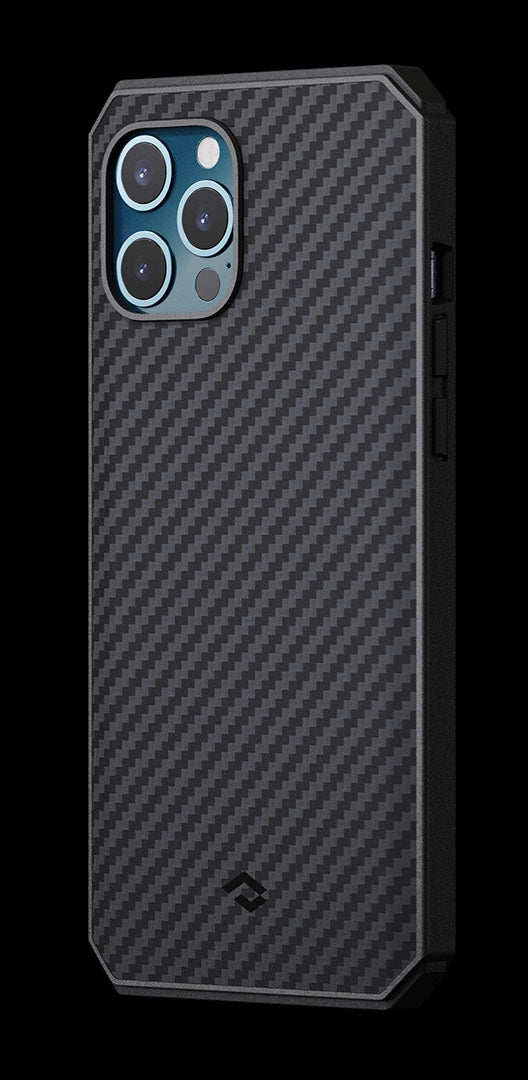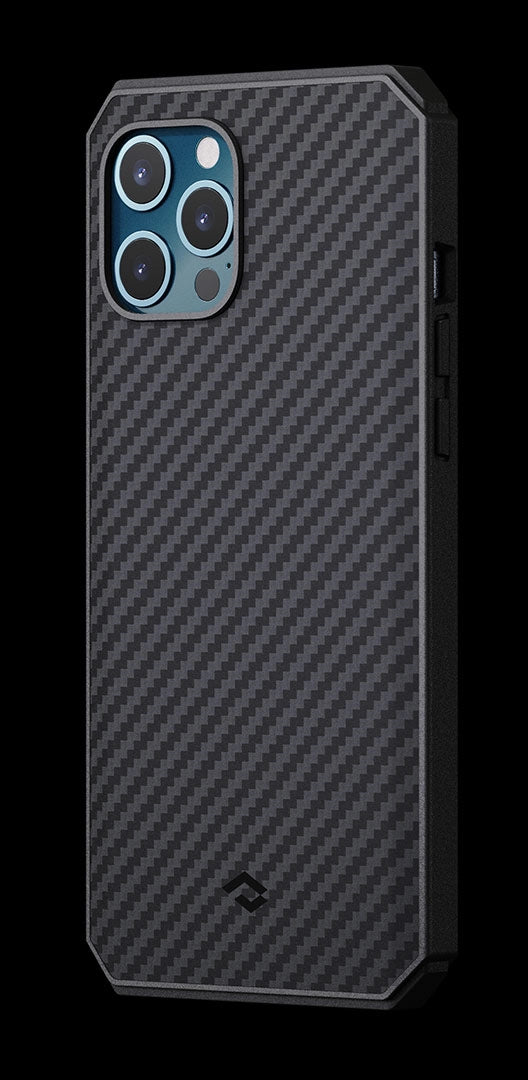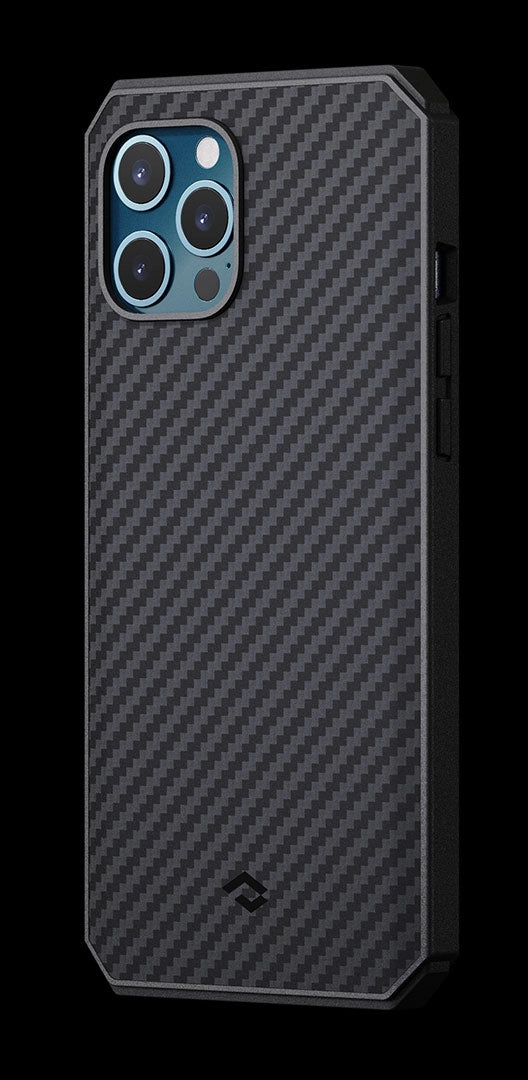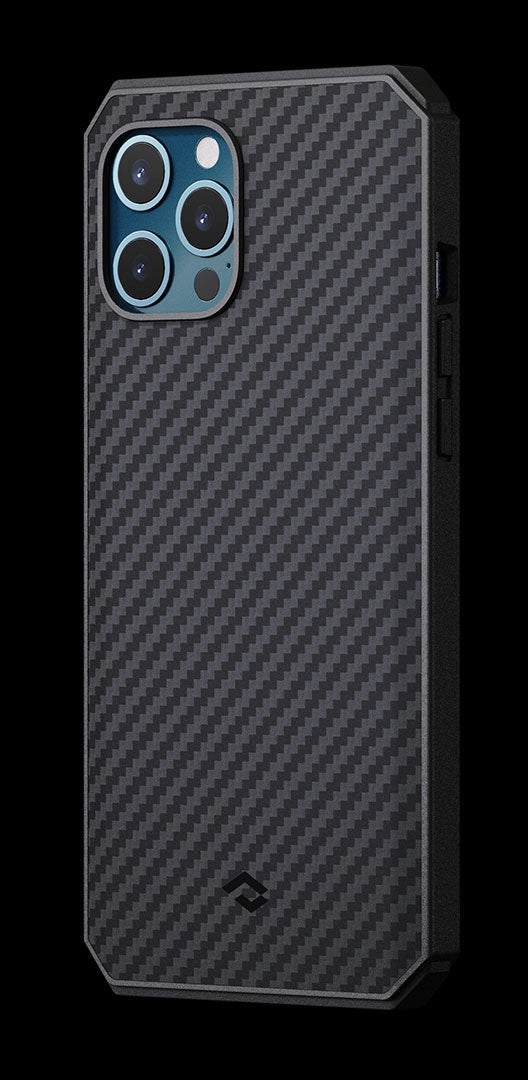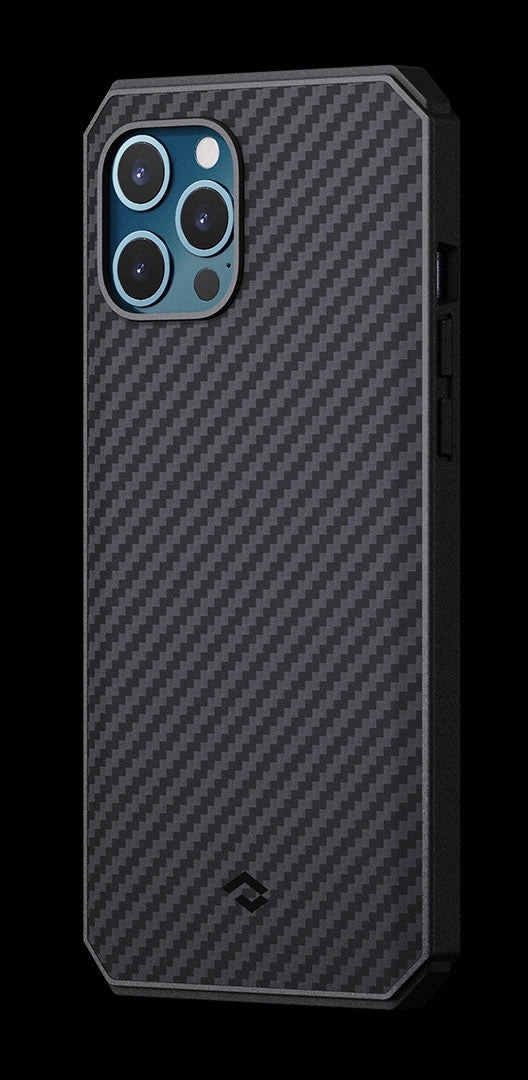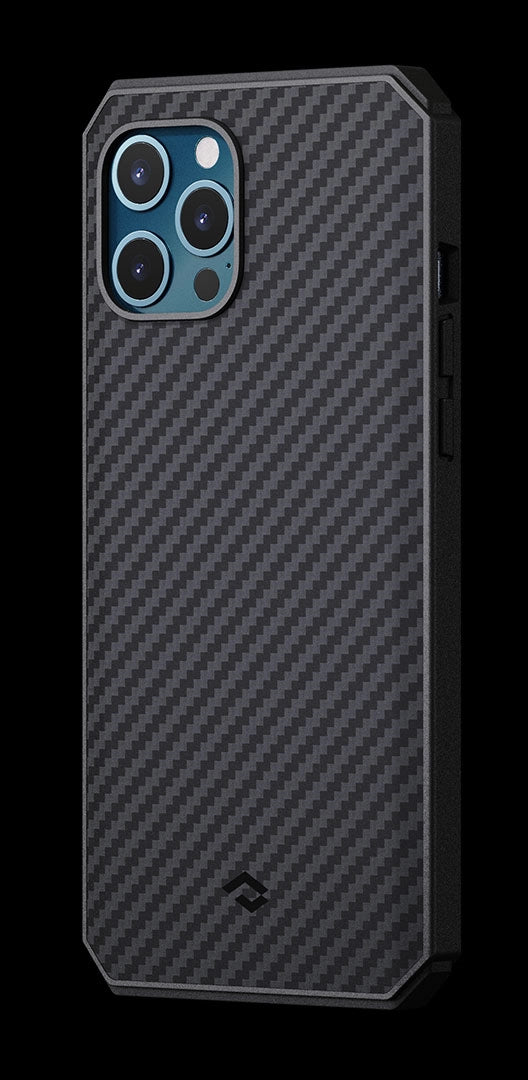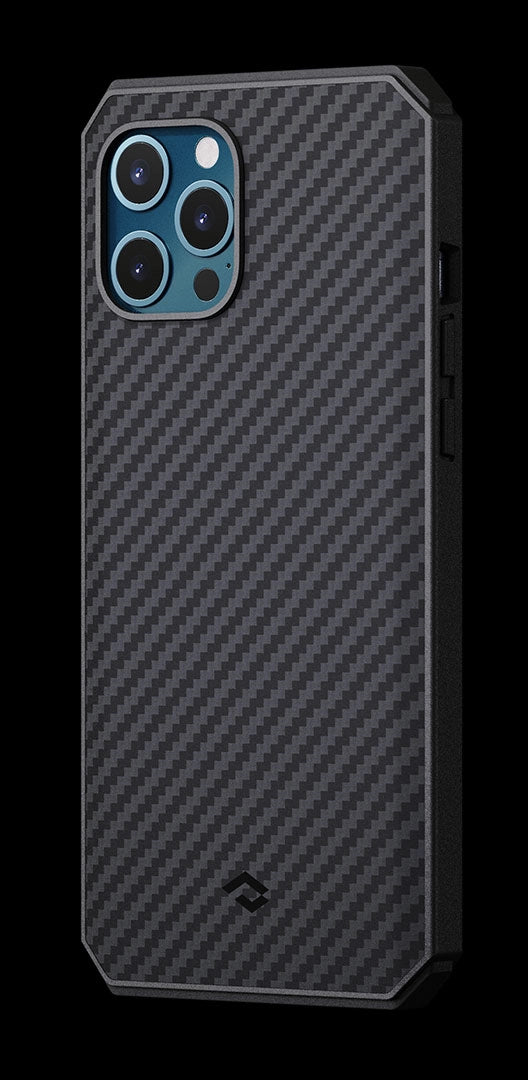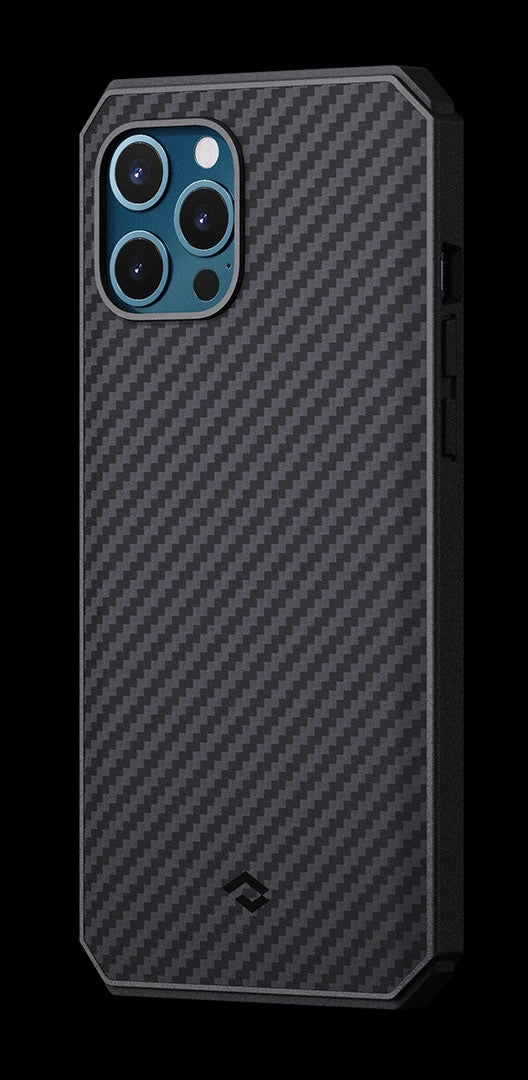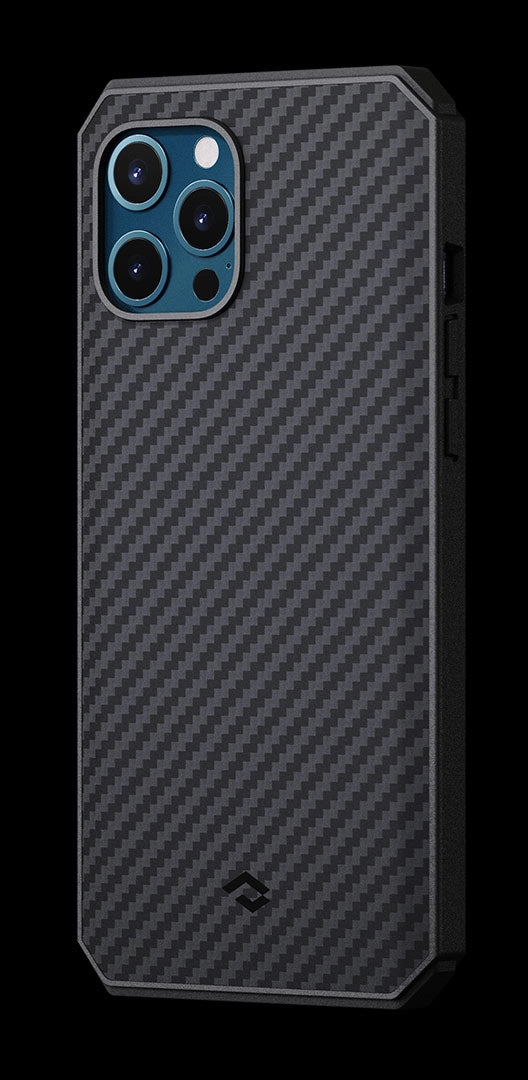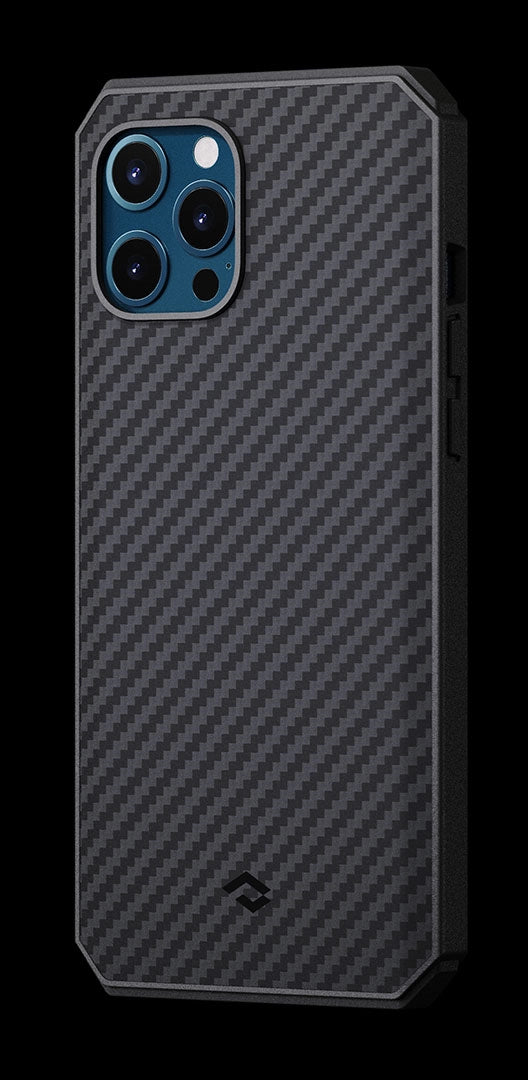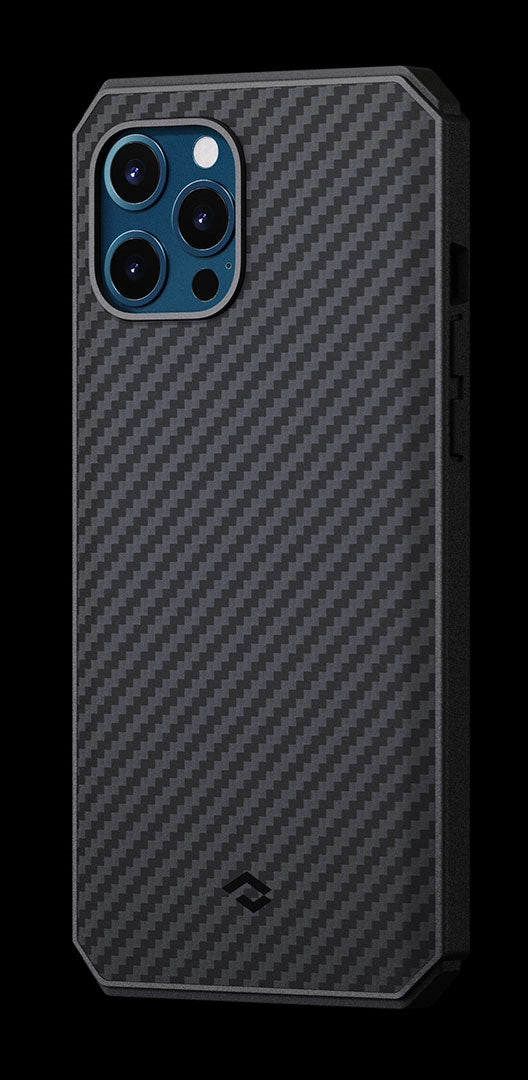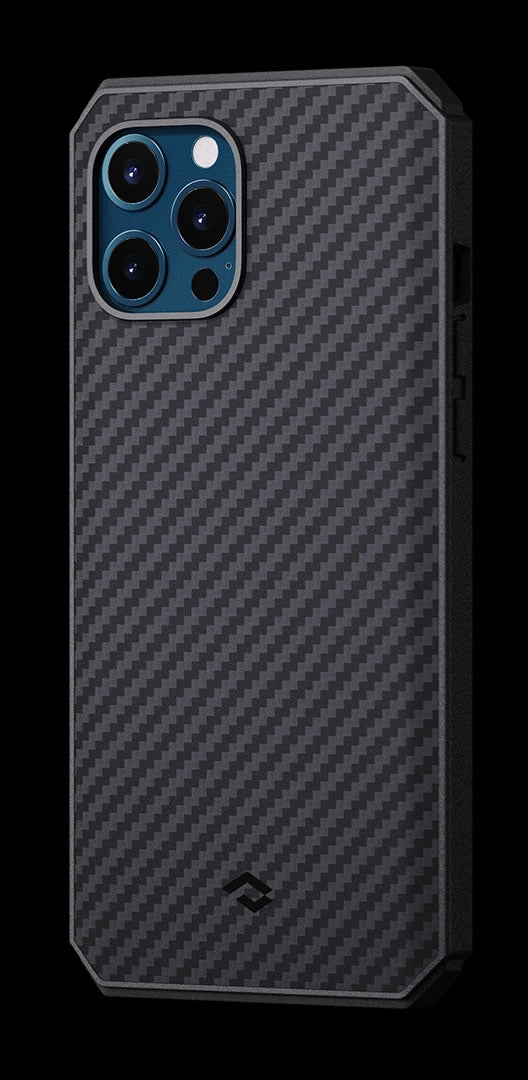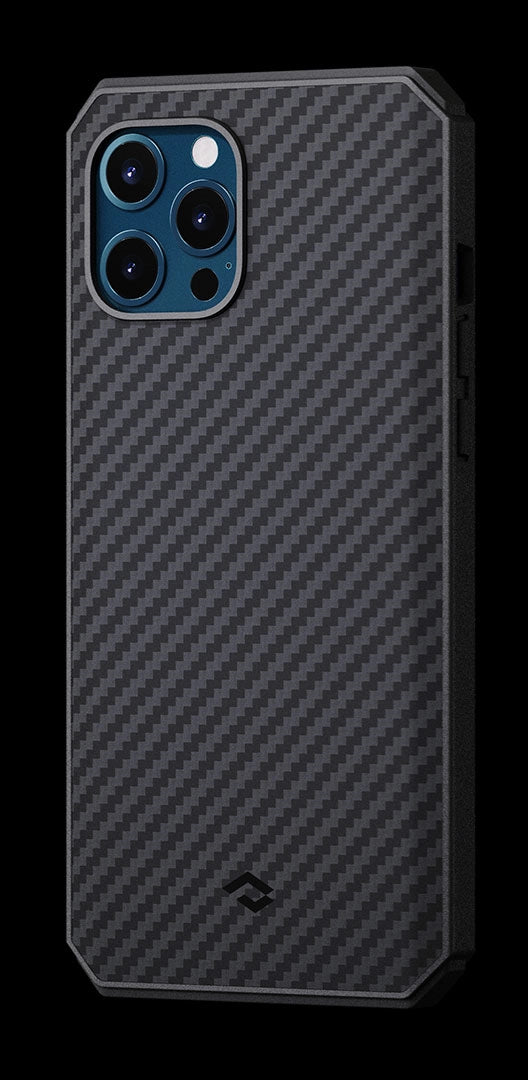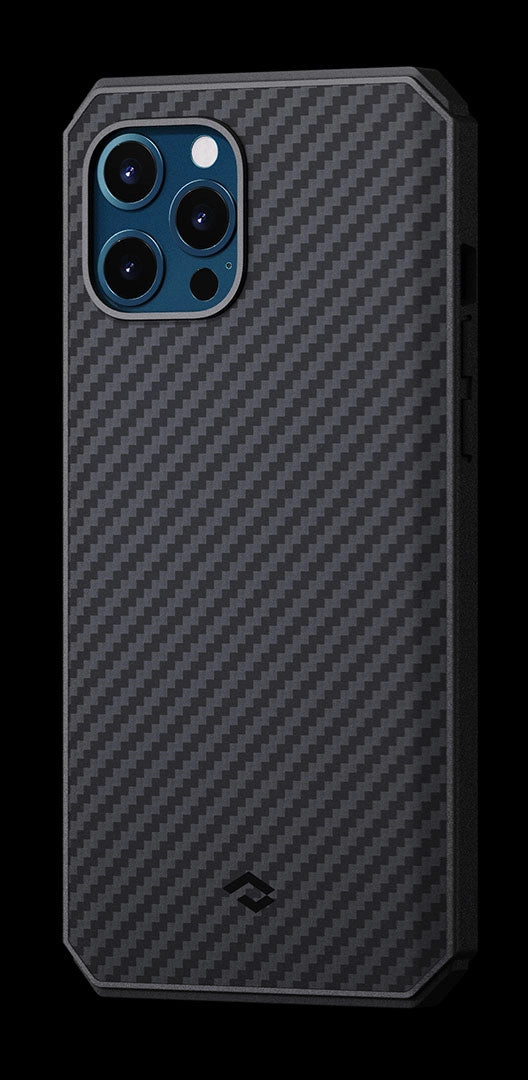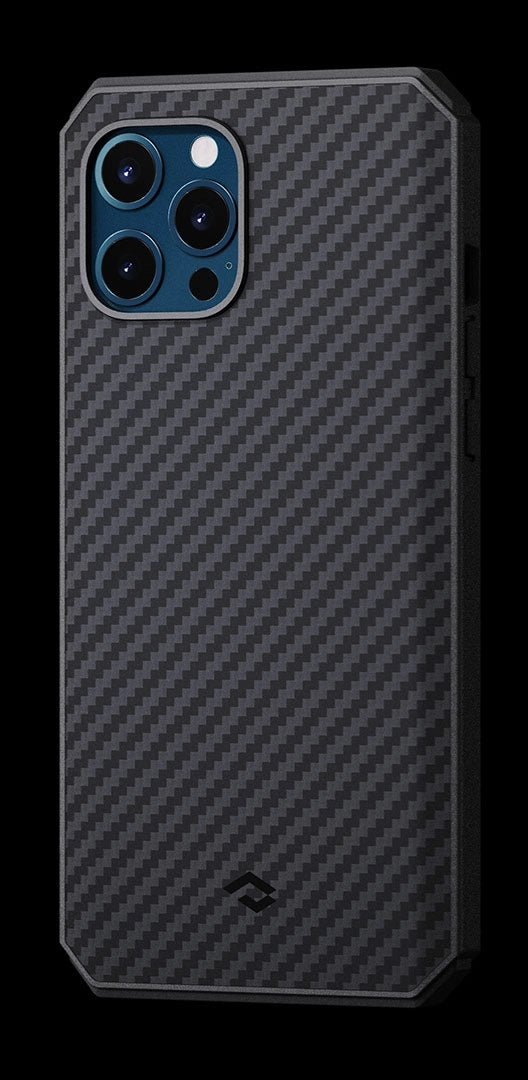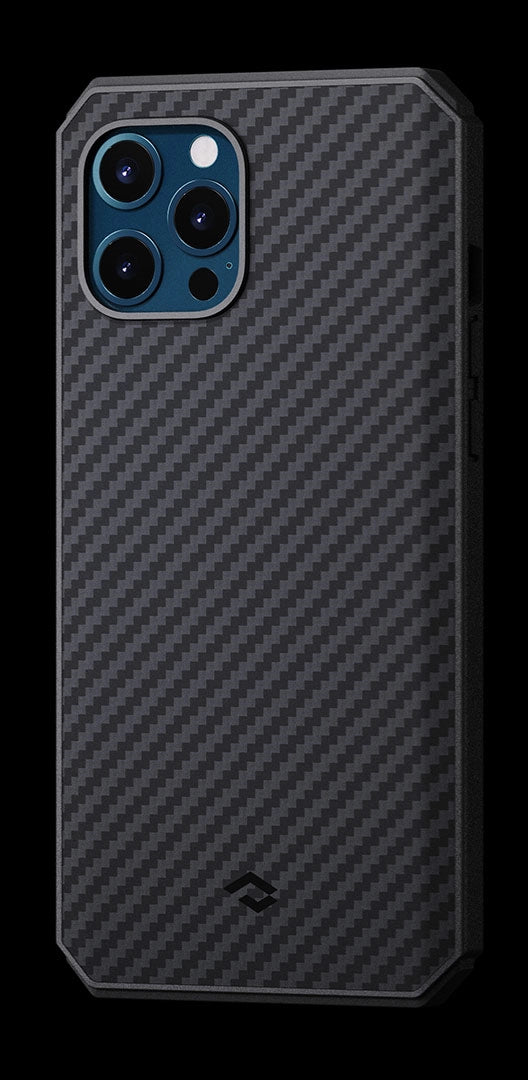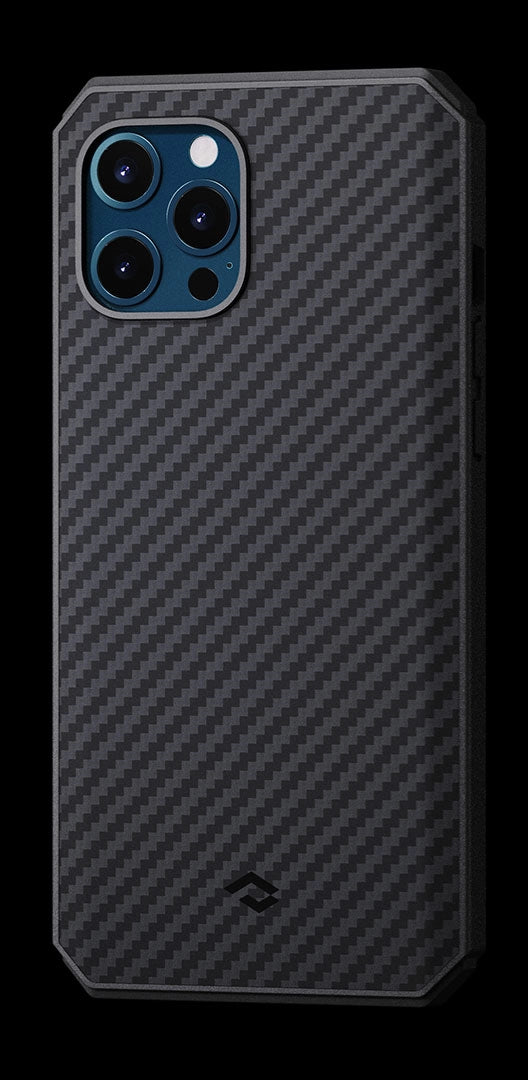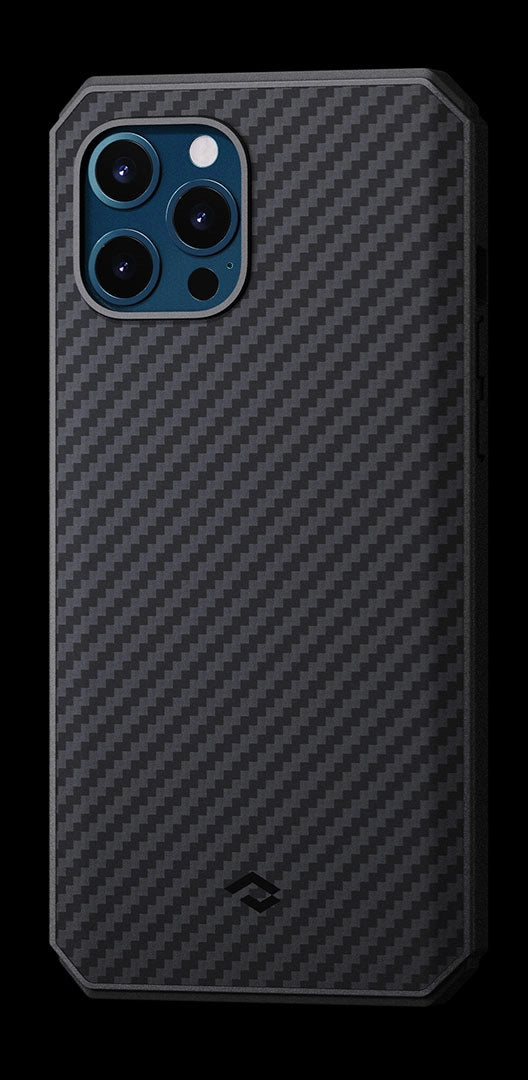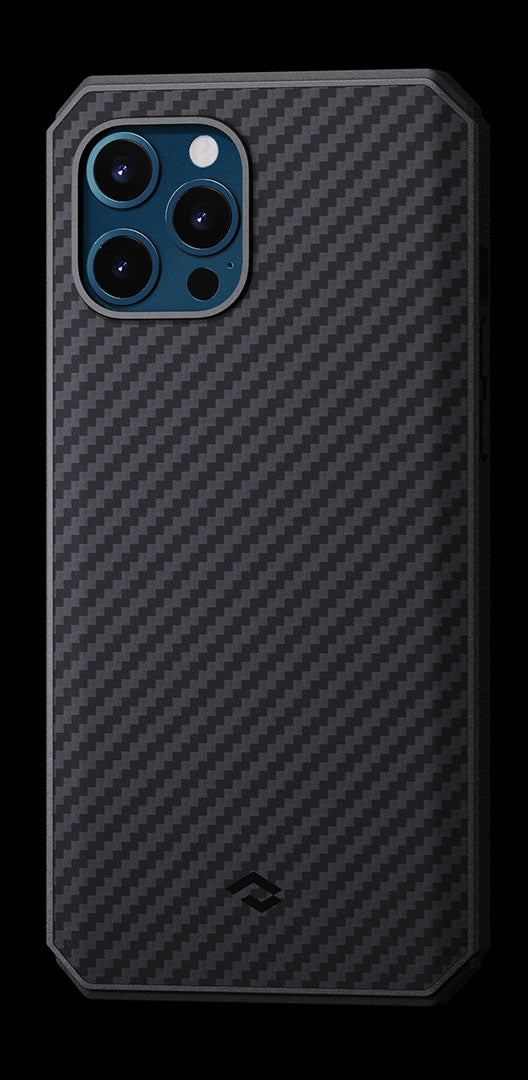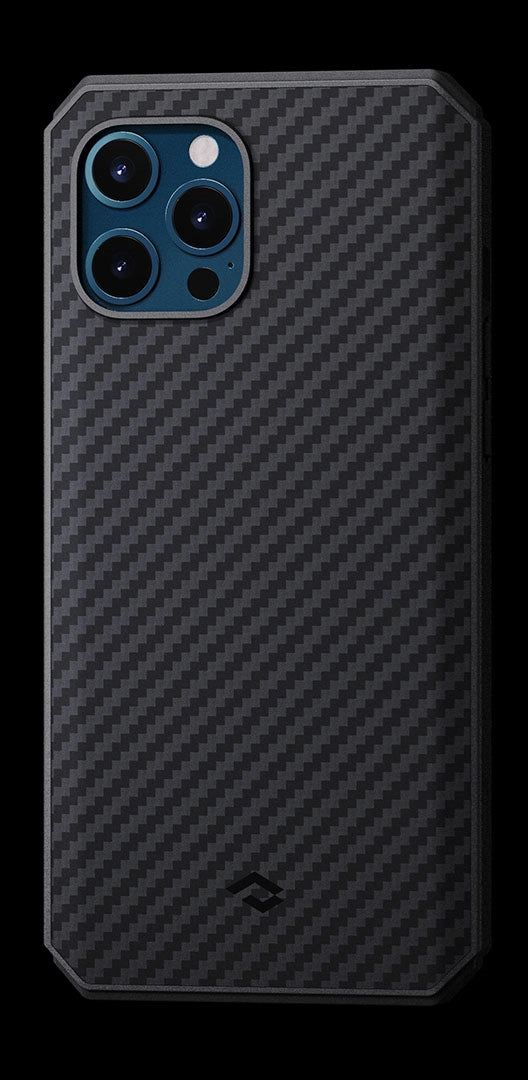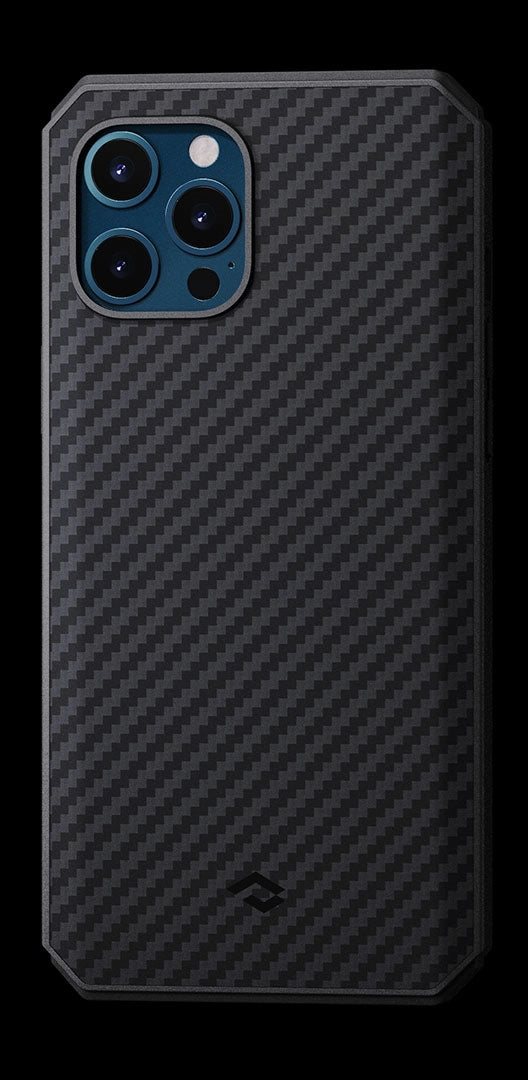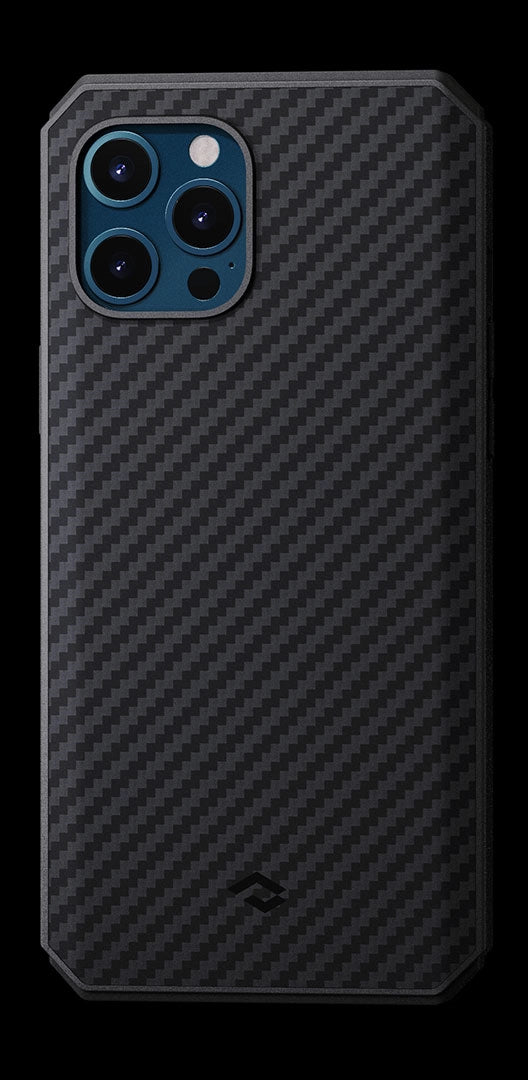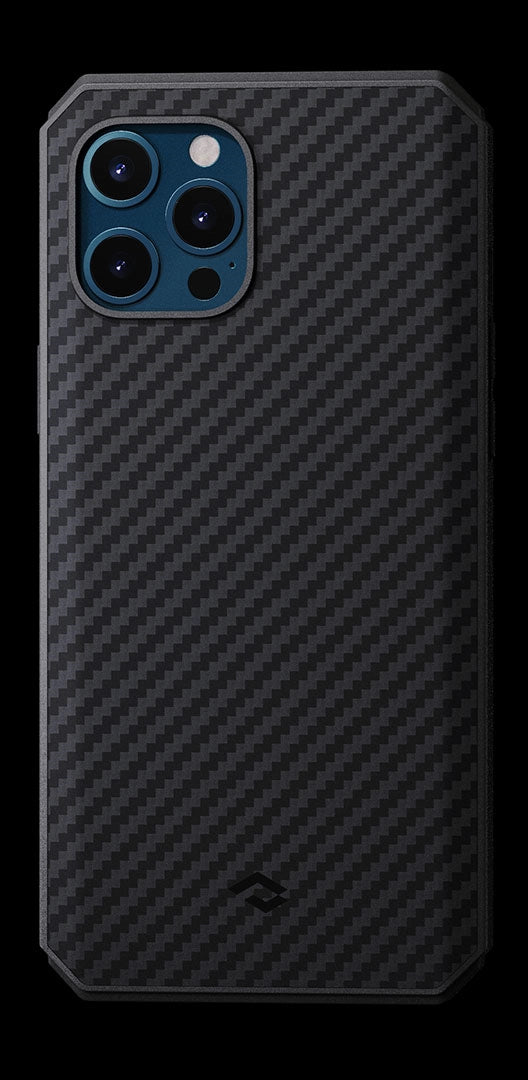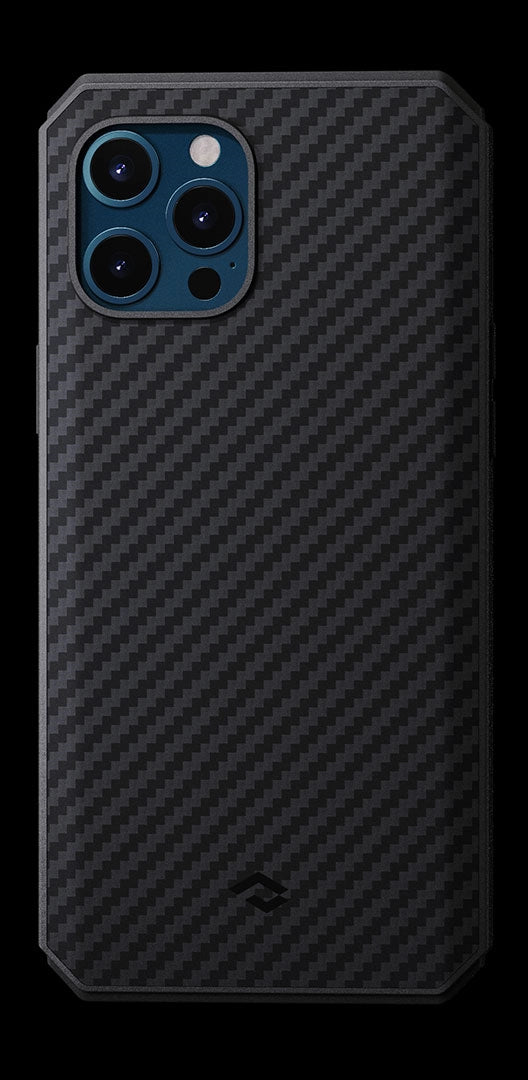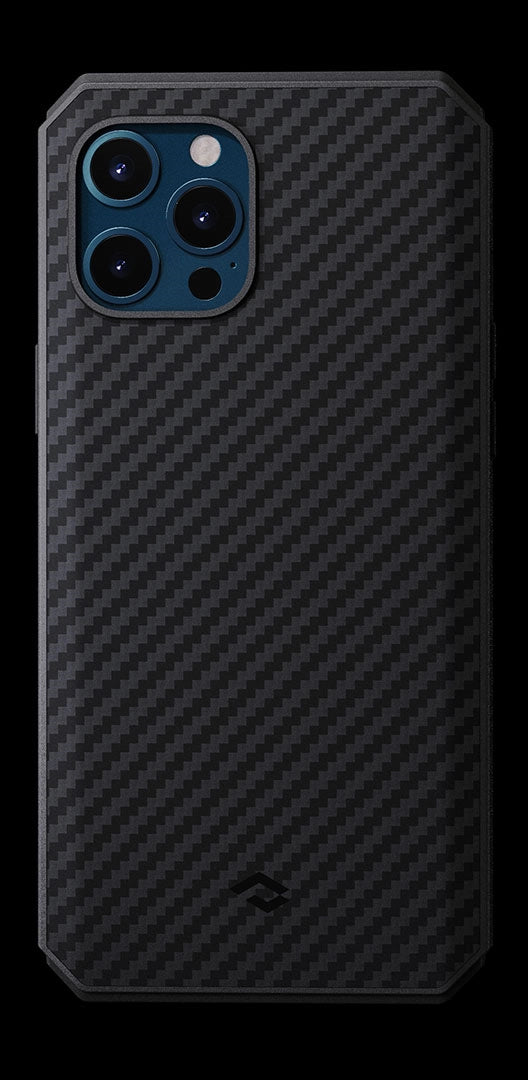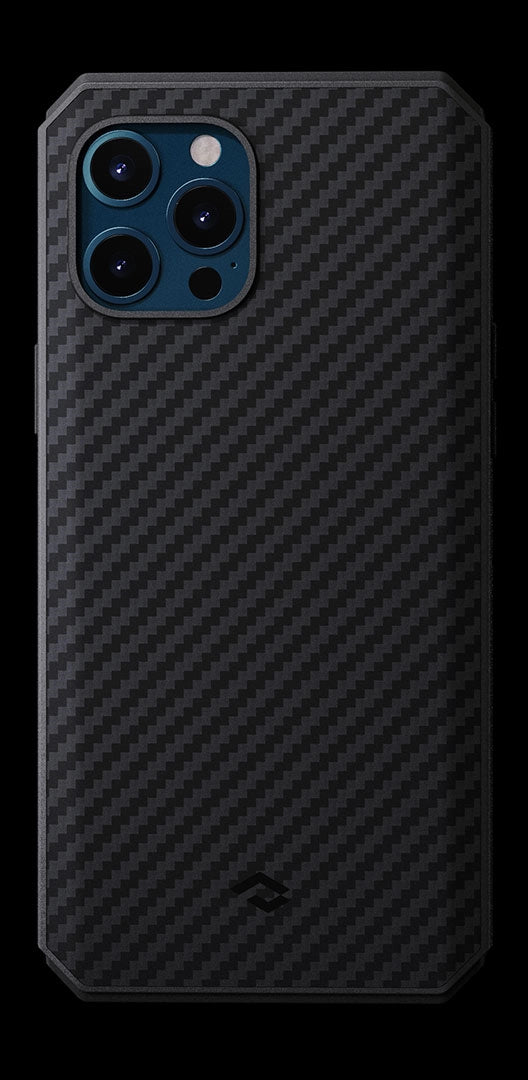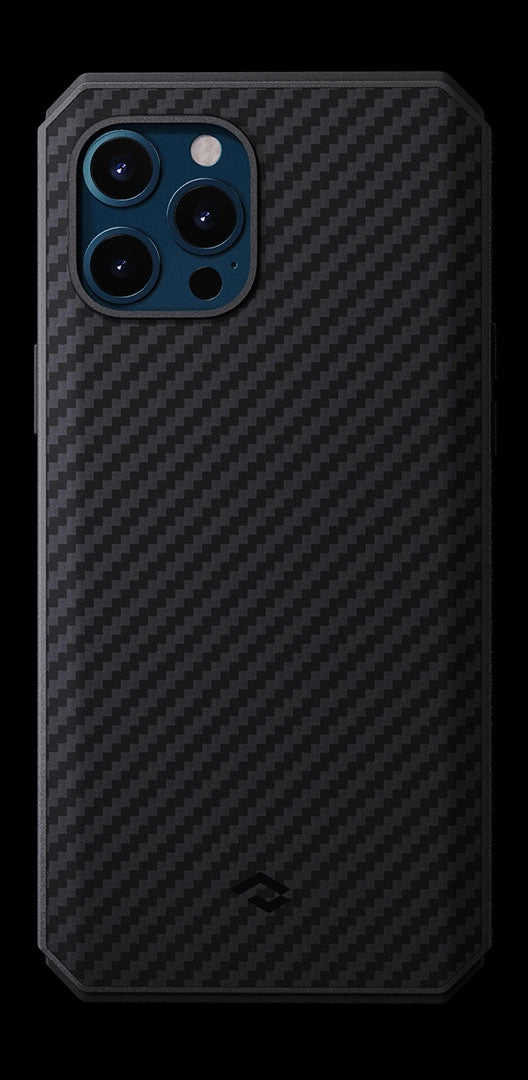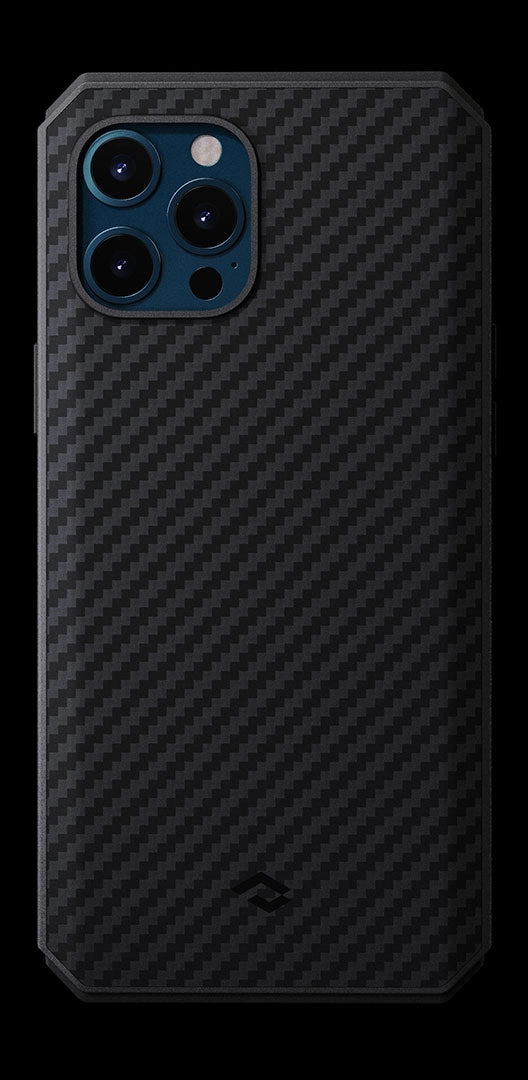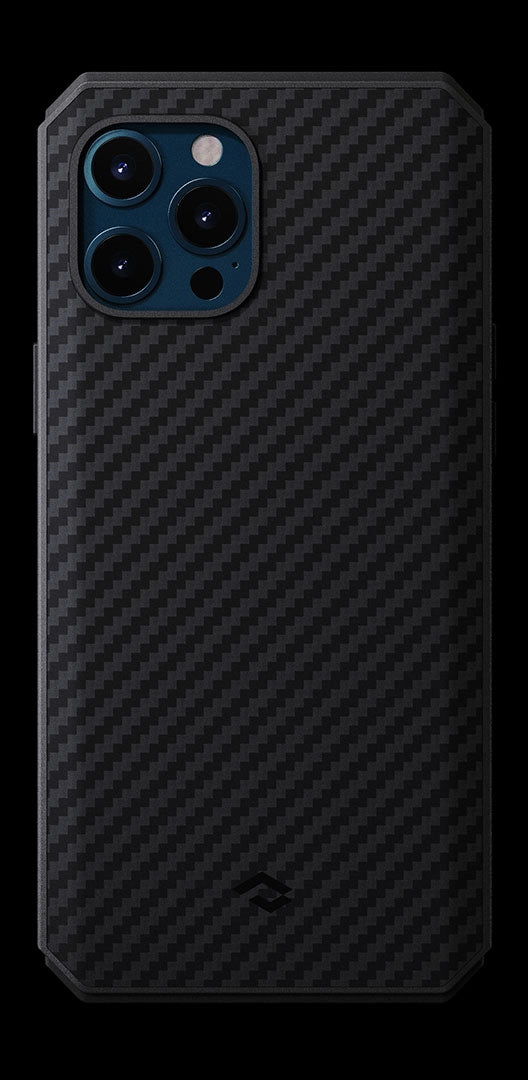 A Futuristic Design
Stand out from the crowd with the Pro 2's angled-corner design and minimalist look.
Screen Protection
A raised edge offers additional protection to the screen of your iPhone 12 while leaving ample space to add a tempered glass screen protector.
Level Up Your iPhone 12 Case
Attach our wallet, the MagEZ Card Sleeve, to the back cover of your phone case to carry and conveniently access your business and credit cards.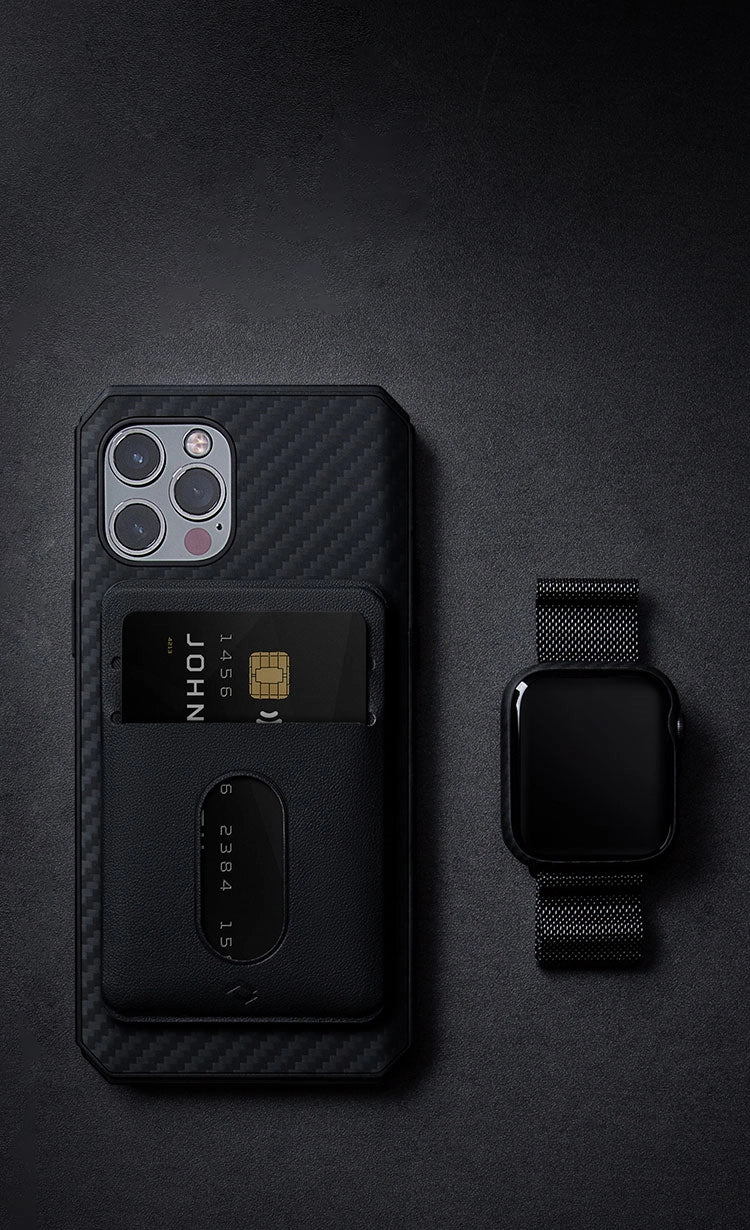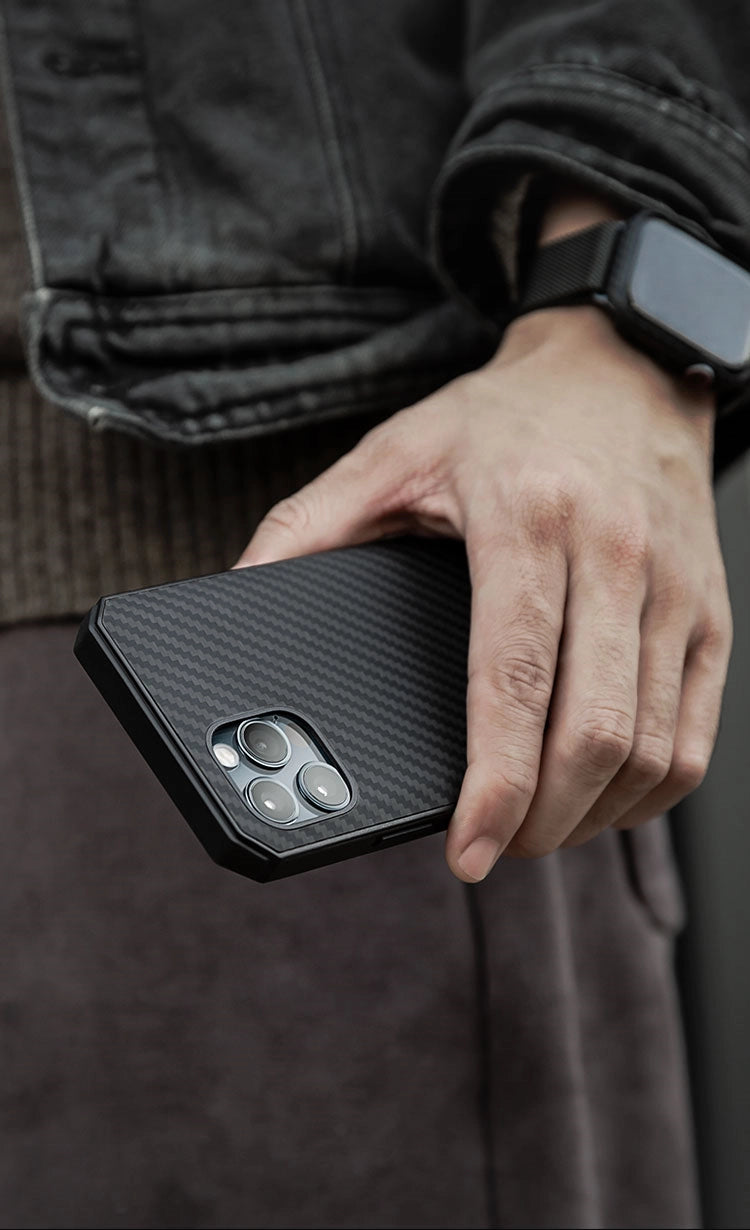 Compatibility
Charge your phones through the case on any Qi wireless chargers and MagSafe chargers.
Magnetically attaches to PITAKA MagEZ® 1.0? chargers.
Is the case compatible with the following products?
Yes
Yes
Yes
MagEZ Card Sleeve (2)
Yes
MagEZ Wallet 2 (Pro)
Yes
Yes
Specs
Dimensions
Thickness: 0.08in (2mm)
Materials and Tech
Aramid fiber, (PC) Polycarbonate, Microfiber, and TPU (Thermoplastic Polyurethane) 3D Grip™ Technology Improves grip while creating smooth surface texture.
Warranty
2 months warranty See our warranty page for more information.
Package Contents
1 x MagEZ Case Pro 2 for iPhone 12 mini/12/12 Pro/12 Pro Max
FAQs
Q1. Are there magnets in the iPhone case, and will they affect my phone?
A1. Yes, there are magnets and metal strips in the MagEZ Case Pro 2 to work with both MagSafe Chargers and PITAKA's wireless charging system. Your iPhone 12 shouldn't experience any problems; however, Apple does warn that the magnets can cause problems with RFID chips and magnetic strips in credit cards and security badges.
Q2. Can I use the iPhone case with other wireless chargers?
A2. You can use the iPhone 12 case with MagSafe and MagEZ magnetic wireless chargers, as well as all Qi-enabled wireless chargers.
PitaCare
WE CARE FOR OUR PLANET.
Rather than a mission, PitaCare is a sustainability journey put in place to protect and care for what matters the most to us - the world and the people around us. We care for people, their feelings, and their everyday life. We make what people can use and enjoy to simplify their lives.
Learn more about PITAKA and the environment
Compare
PITAKA Cases
Introducing PITAKA's iPhone 12 Cases.
Enhance your phone's minimalist design with a form-fitting, ultra-thin iPhone 12 case, or protect it with an aerospace-grade case with magnetic functionality. Our iPhone 12 cases are compatible with MagSafe® Chargers.
$24.99 $49.99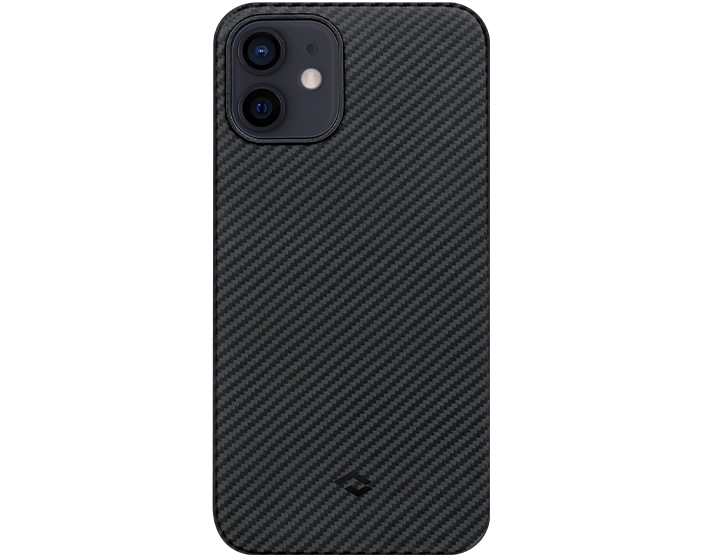 A durable, protective case that works seamlessly with MagEZ wireless chargers.
A lightweight and ultra-thin case, crafted using premium fine-weave aramid fiber.
A life-proof case that provides your phone with ultimate protection.
Compatible
Not Compatible
(Without Metal Plates)
Compatible
MagSafe Charger Compatible
Compatible
(Can Attach Through Case)
Compatible
(Can Attach Through Case)
Compatible
(With Embedded Magnet Array)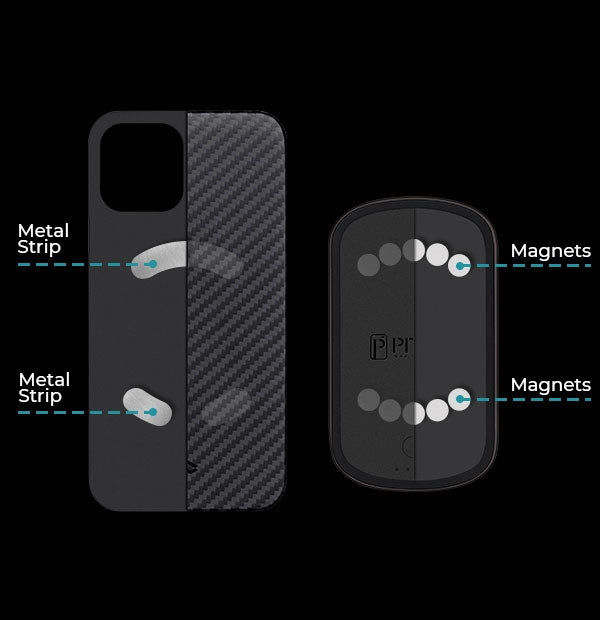 See full comparison
What else might you discover?