Air Case
For Apple Watch Ultra 2/Ultra/Series 9/8/SE/7
A protective and stylish aramid fiber case for Apple Watch. A protective and stylish aramid fiber case for Apple Watch. A protective and stylish aramid fiber case for Apple Watch. Read More
Seamlessly fits original Apple Watch straps
Crafted using aerospace-grade aramid fiber
Lightweight yet durable
Easy access to buttons
Smooth-textured surface
7-Day Returns
Free Shipping over 30 USD
Secure Checkout
Premium Aramid Fiber
The PITAKA Apple Watch case is made using premium aerospace-grade aramid fiber that is lightweight, scratch-resistant, and highly durable.
Seamlessly Fit Your Apple Watch Ultra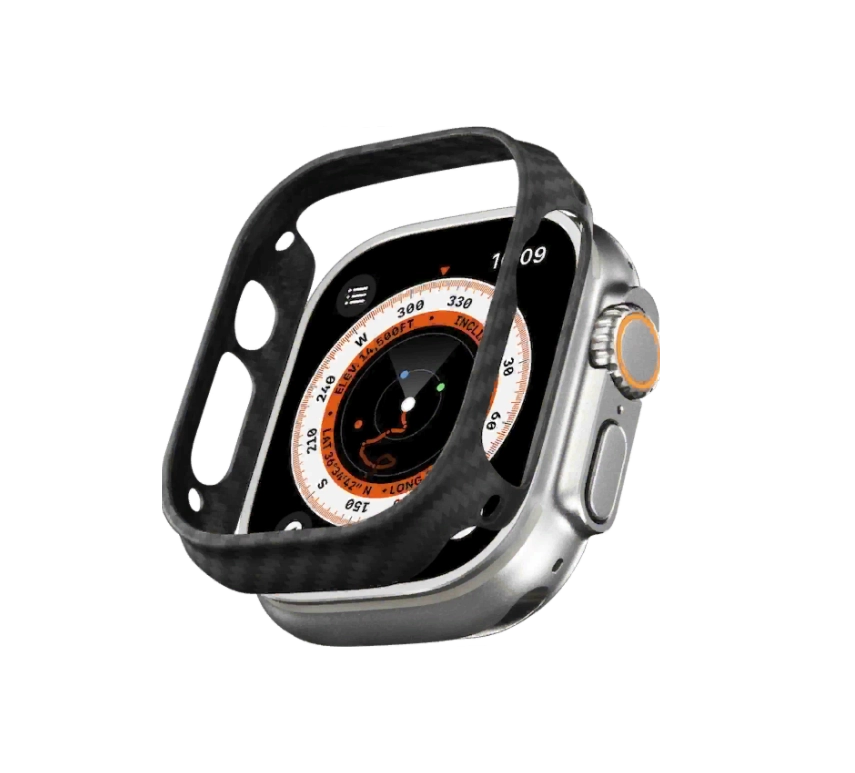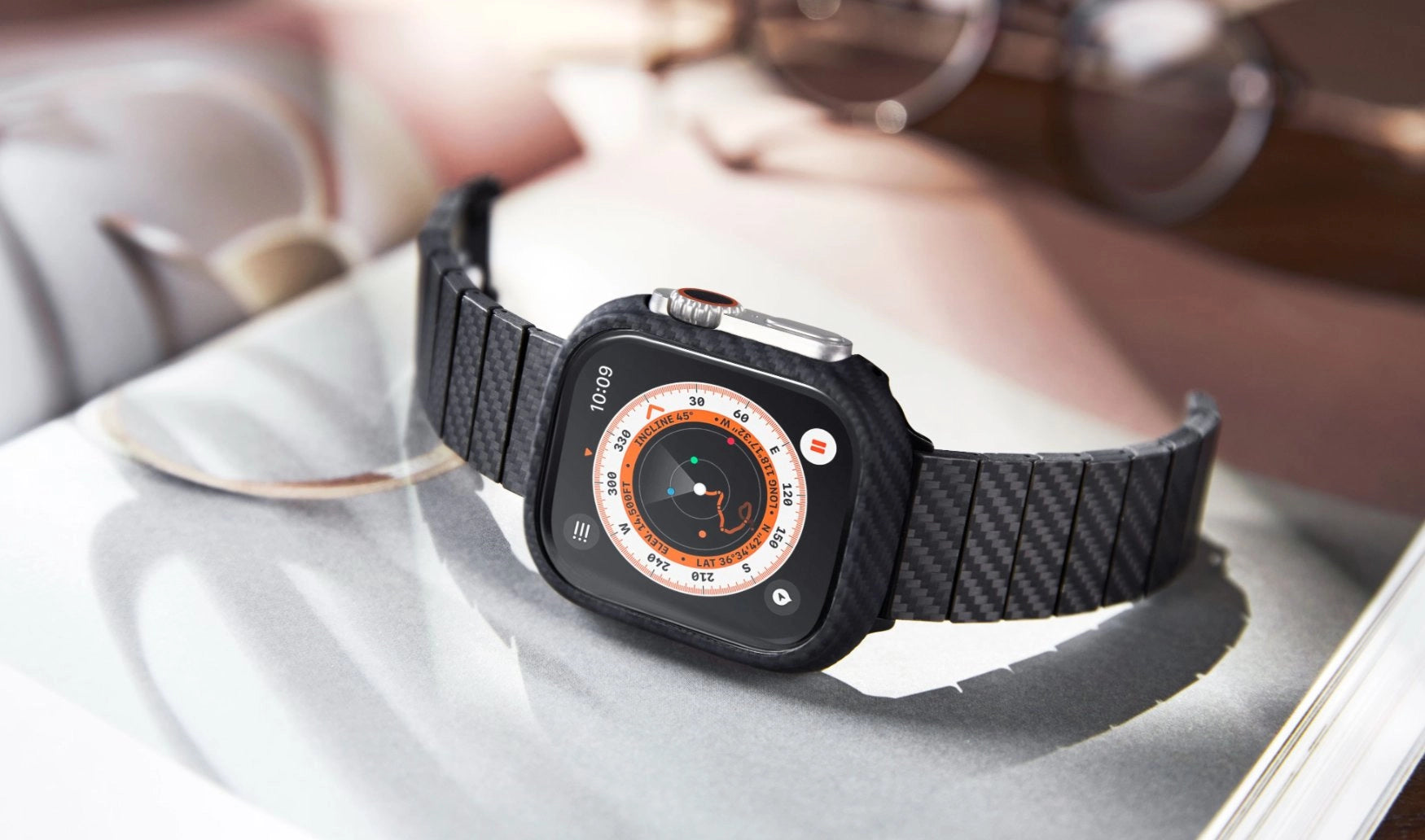 Perfect Match with
Carbon Fiber Watch Band
The Apple Watch case shares a similar black and grey twill with our Carbon Fiber Watch Band, which is compatible with any Apple Watch model. Bundle to level up your everyday style today.
Charge Your Apple Watch
Anywhere
You might want a portable wireless charger for your Apple Watch, so your fashionable timepiece never runs out of power.
Exclusive Luxury
600D aramid fiber's delicate weave makes it difficult to produce and is reserved exclusively for PITAKA's premium luxury products. 600D has an extremely smooth-textured surface that is soft to the touch, ensuring all-day comfort against your skin.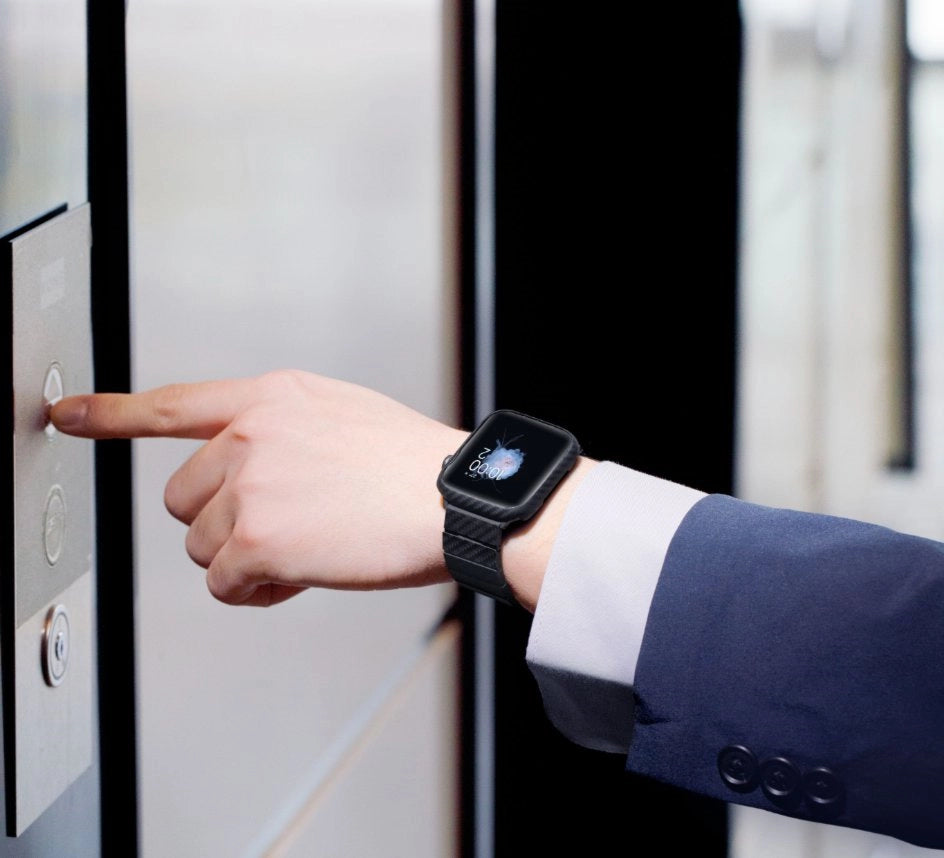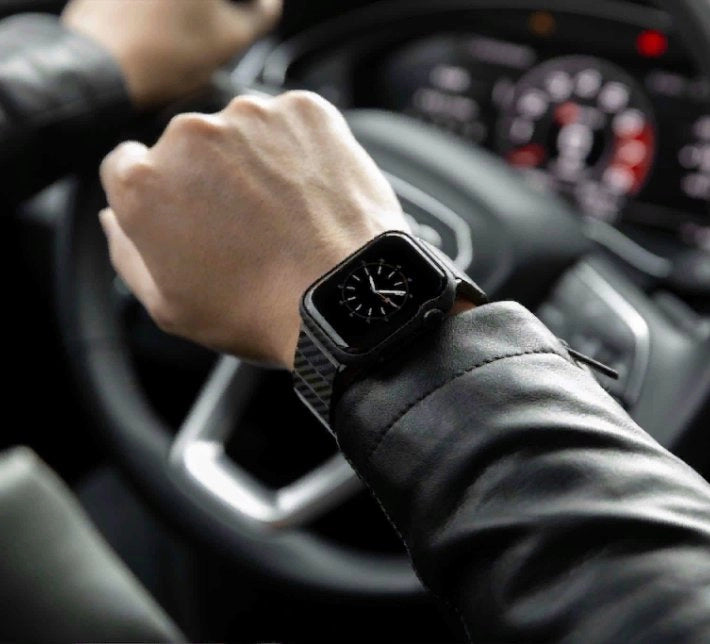 Sturdy and Stylish
The case protects your Apple Watch from drops and scratches while offering a timeless, minimalist fashion.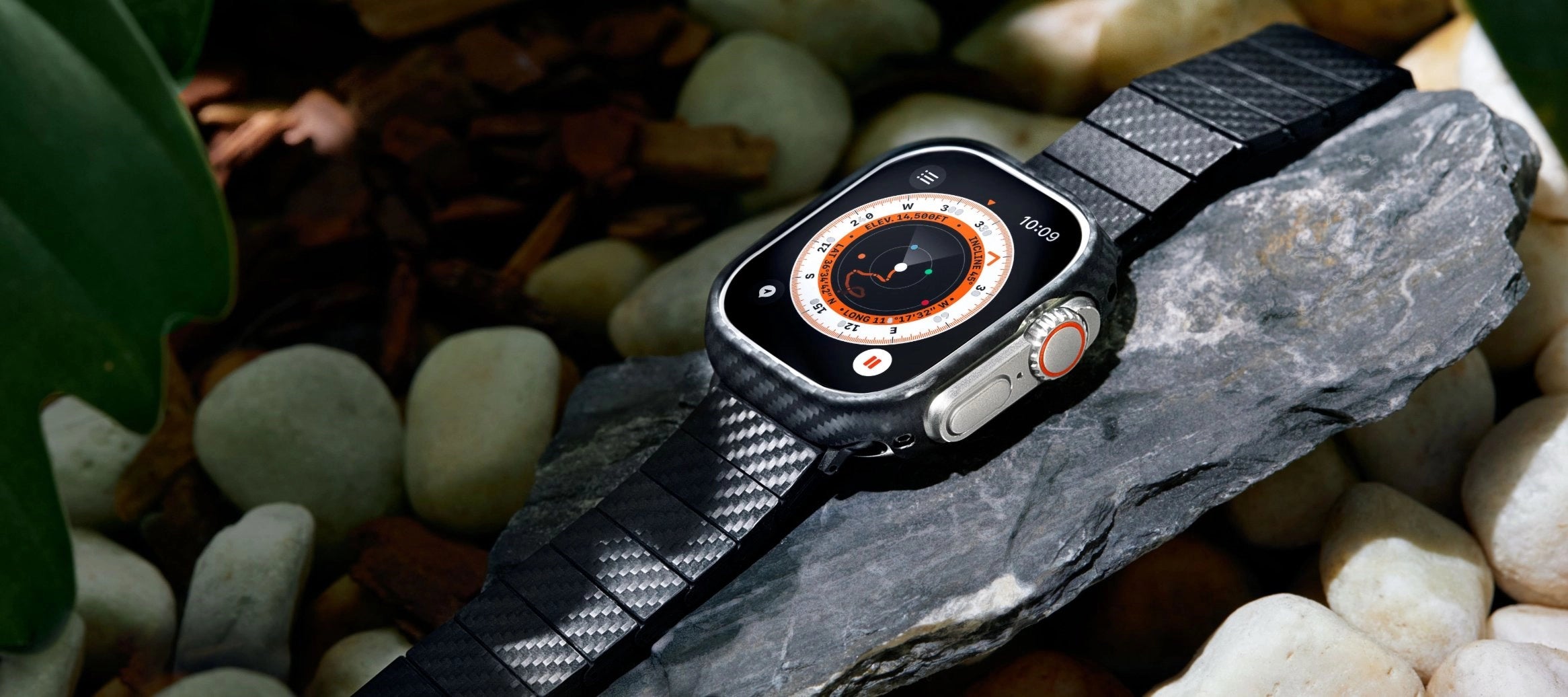 Style up my daily
Tag us on Instagram with #Pitaka to get featured here
parth_gtr34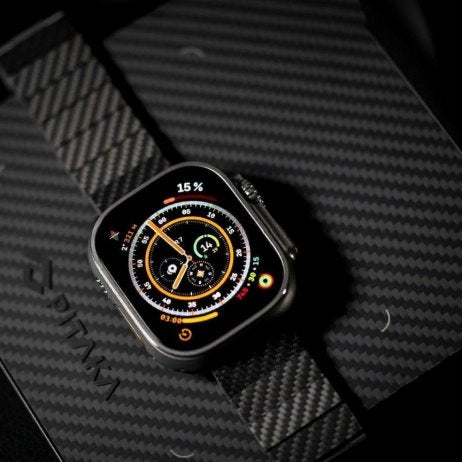 threeblacknumbers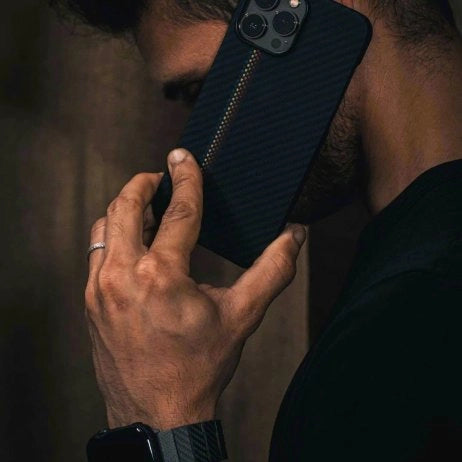 loristube.tech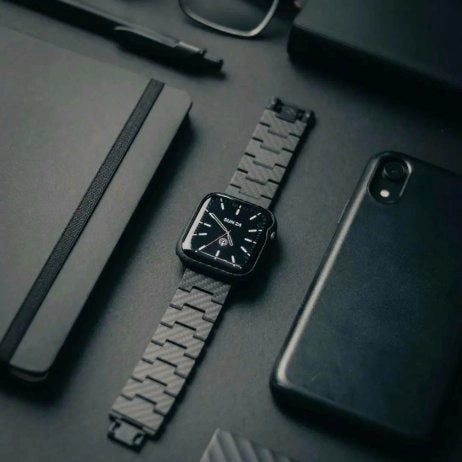 parth_gtr34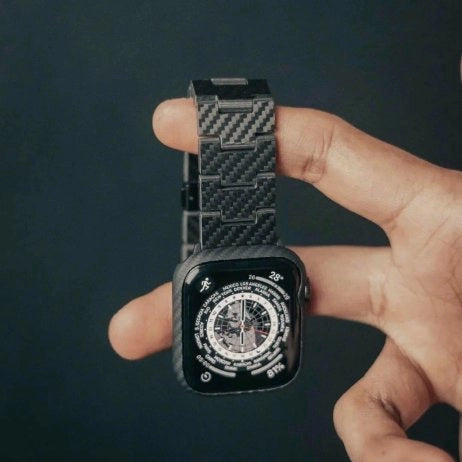 parth_gtr34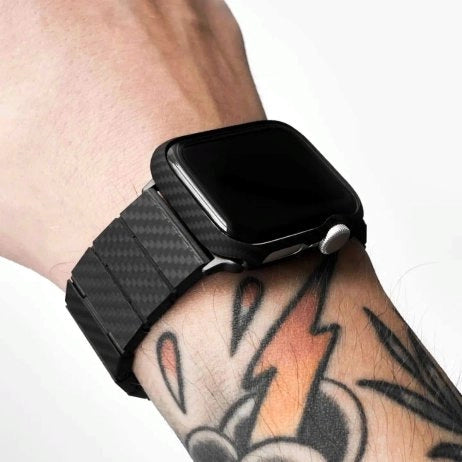 neovandalizam
Compatibility
Use with Apple Watch Ultra 2/Ultra/Series 9/8/SE/7.
Only compatible with a screen protector that is 0.2mm or thinner.
Specs
Weight
41mm: 0.7g (0.025oz) 45mm: 0.8g (0.028oz) 40mm: 0.7g (0.025oz) 44mm: 0.8g (0.028oz) 49mm: 1.5g (0.053oz)
Materials and Tech
Warranty
2 months warranty See our warranty page for more information.
Package Contents
1 x Air Case for Apple Watch Ultra 2/Ultra/Series 9/8/SE/7
FAQs
A1. Compared with standard aramid (1500D), 600D has a much finer weave and more difficult to produce. 600D is also ultra-lightweight, smooth to the touch, and feels like air between your fingers. Due to the manufacturing process, 600D also has an improved grip.
Q2. Does the Apple Watch Case work with a screen protector?
A2. Yes, you can use a screen protector with a measurement of 0.2mm.
Q3. how to avoid scratches appearing on the dial after wearing the case?
A2. The watch is made of titanium, it will be oxidized over time. After repeated disassembly watch, has slight scratches and the oxide layer off, so it's normal for that to occur.
Titanium alloy has friction-resistant qualities, so wearing a protective case will not only add style but also may reduce scratches and bumps.
Please avoid repeated removal of the case on a daily basis, and be gentle while, taking it off and on, to protect the watch from scratches.
PitaCare
WE CARE FOR OUR PLANET.
Rather than a mission, PitaCare is a sustainability journey put in place to protect and care for what matters the most to us - the world and the people around us. We care for people, their feelings, and their everyday life. We make what people can use and enjoy to simplify their lives.
Learn more about PITAKA and the environment
What else might you discover?