A slim card holder that magnetically attaches to the back of your phone. A slim card holder that magnetically attaches to the back... A slim card holder that magnetically attaches to the back of your phone. Read More
Attach to iPhone 12/13/14 or other phones using a MagEZ Case 2
An ultra-slim, minimalist design
Holds 2 chip/magnetic stripe cards or 4 business cards
7-Day Returns
Free Shipping over 30 USD
Secure Checkout
MagEZ Card Sleeve
Attach to your MagSafe iPhone for on the go card storage.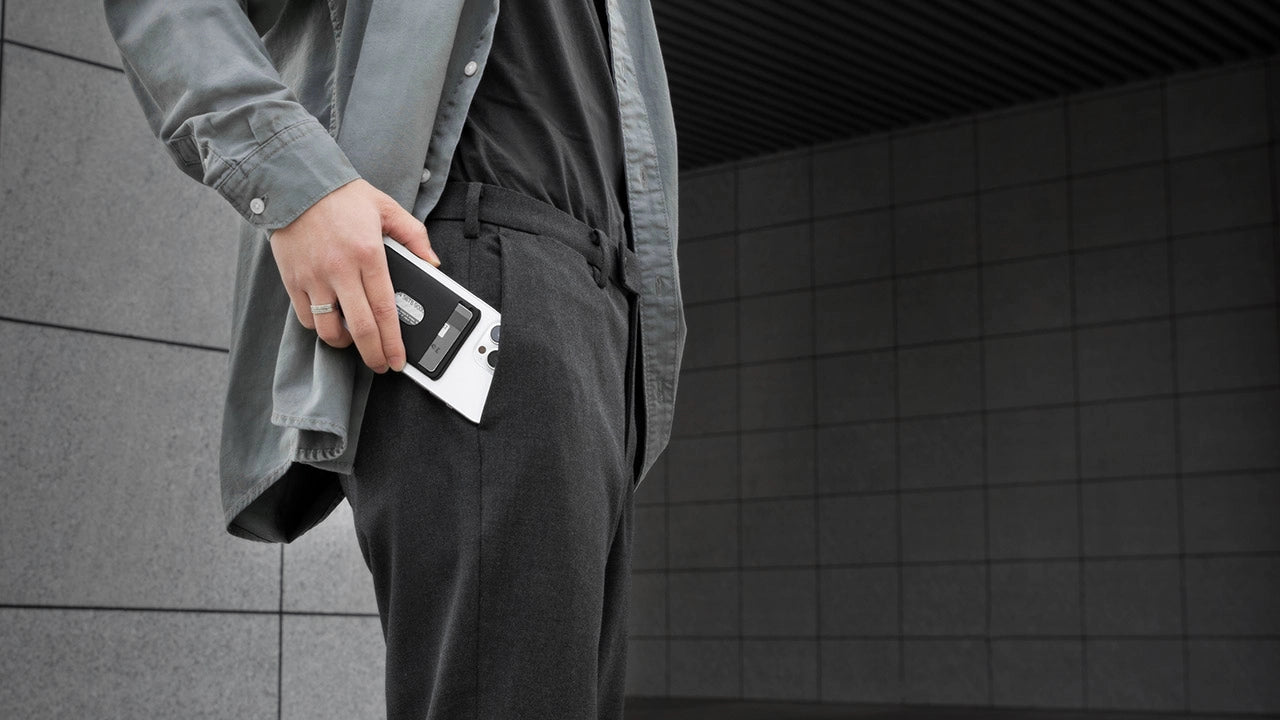 Make Your iPhone More Useful
Simply attach the sleek card wallet to an iPhone 12 or iPhone 13, or MagSafe compatible MagEZ Case 2 for your iPhone to conveniently access your cards when you' re on the go.


An Ultra-slim,
Minimalist Design
The magnetic phone wallet is precision cut with only a single seam, its ultra-thin design allows you to hold your iphone comfortably, even when it's attached.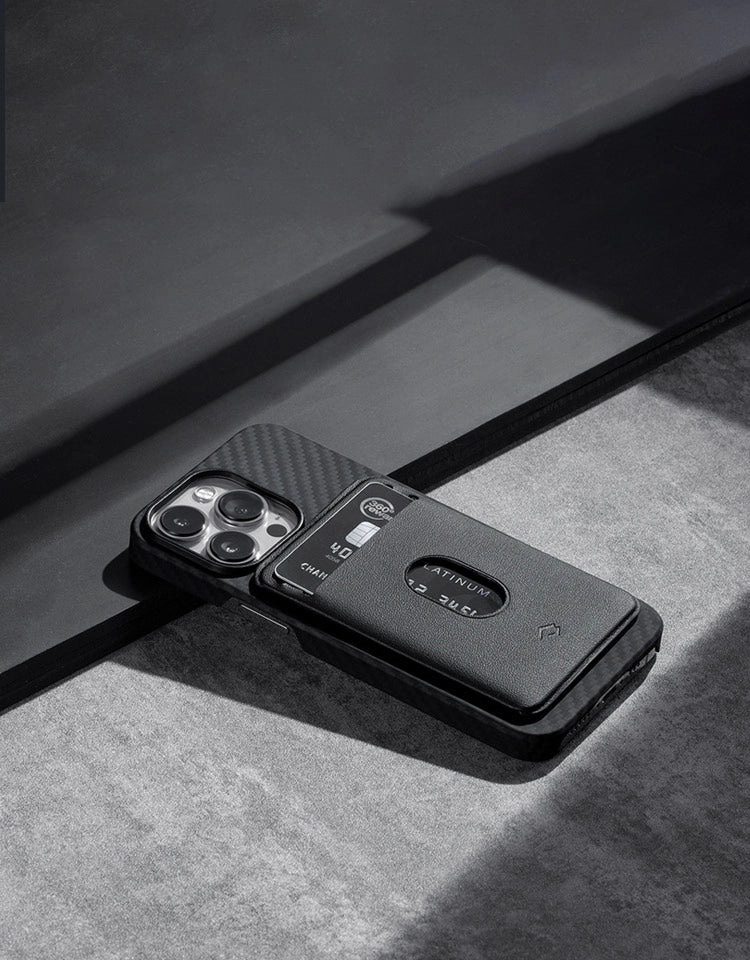 Holds Your Essential Cards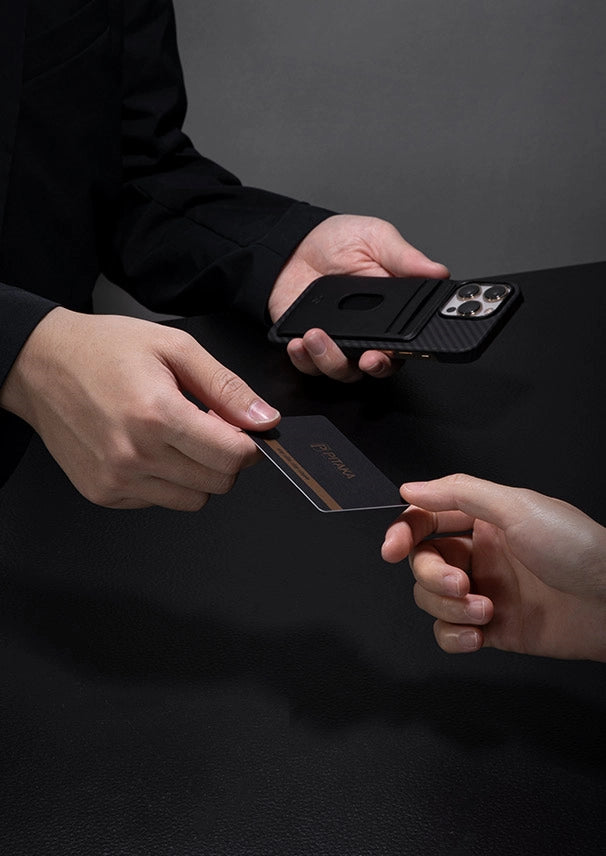 Perfect for professionals. Easily access your transit pass, electronic swipe cards, and business cards.
Magnetic Stripe Card Protection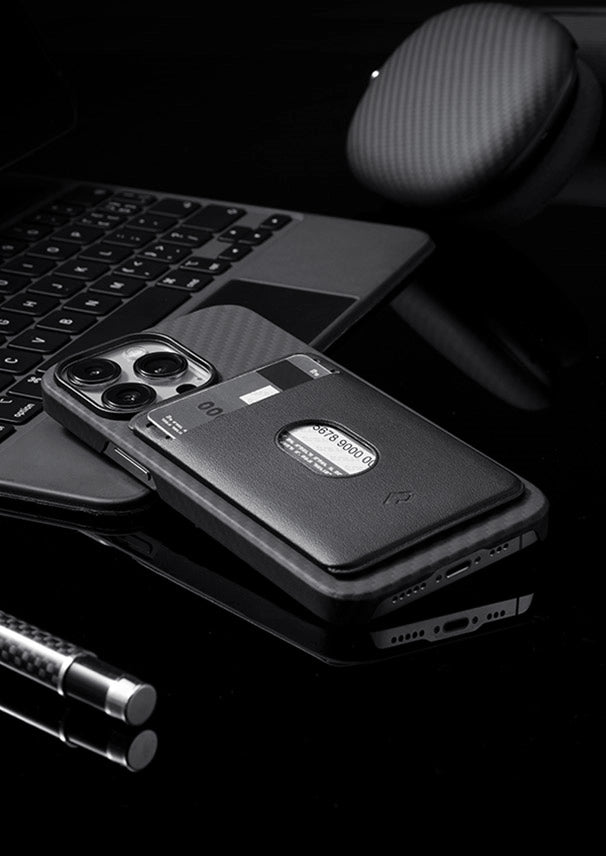 Designed to hold any type of card including chip & PIN and magnetic stripe cards without becoming demagnetized.
Style Up Your Everyday Carry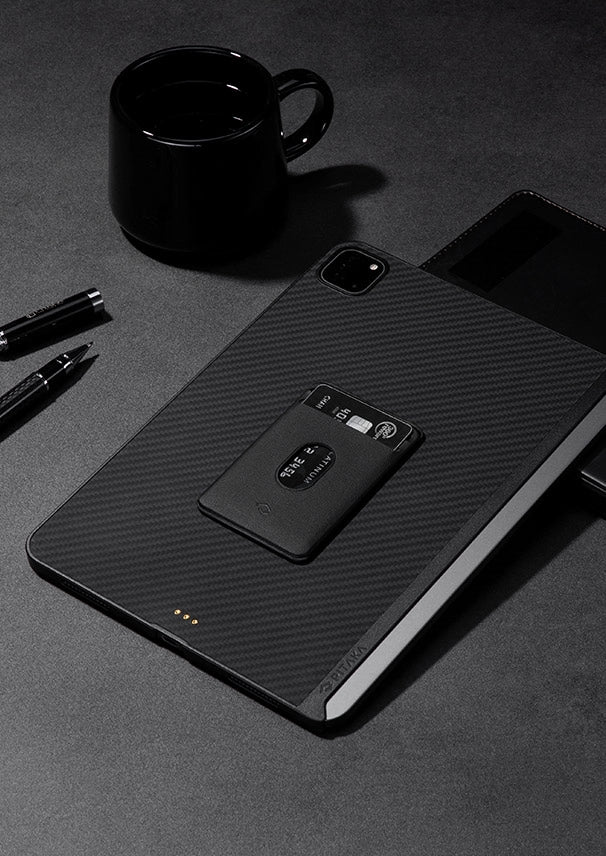 The classic black leather with a minimalist design easily matches your every carry.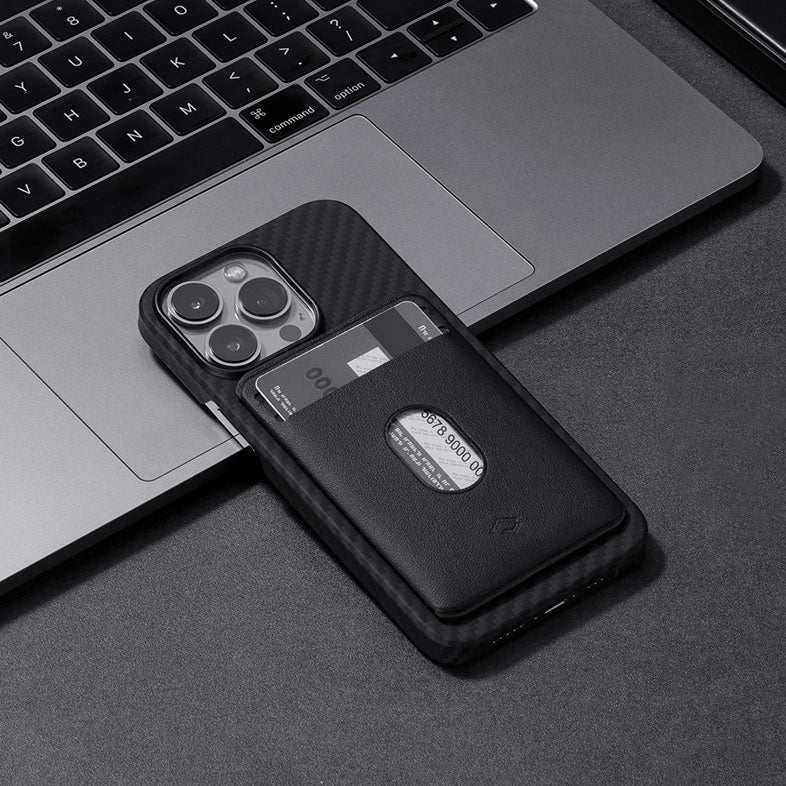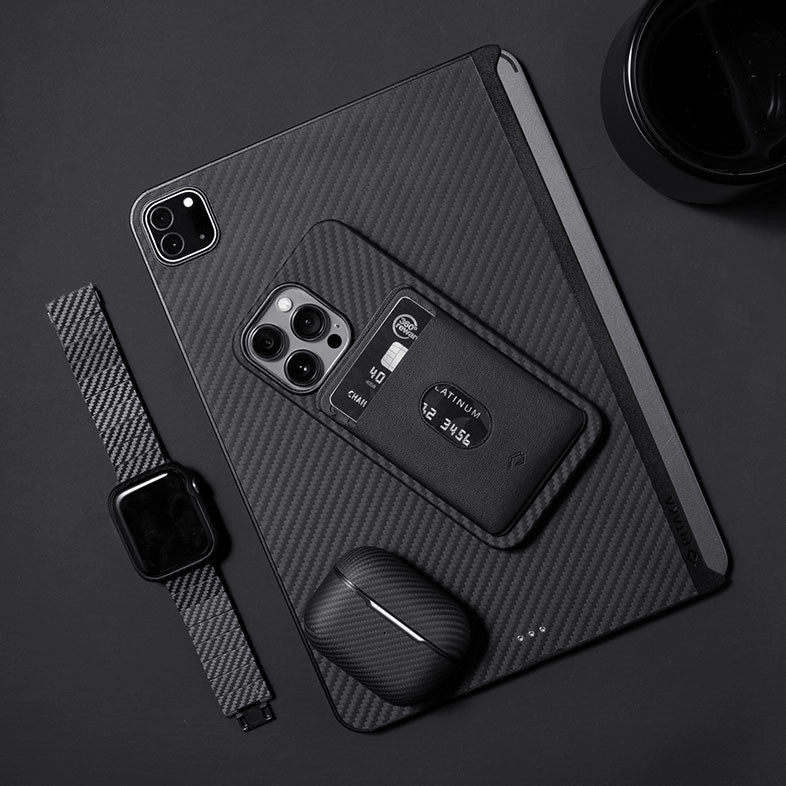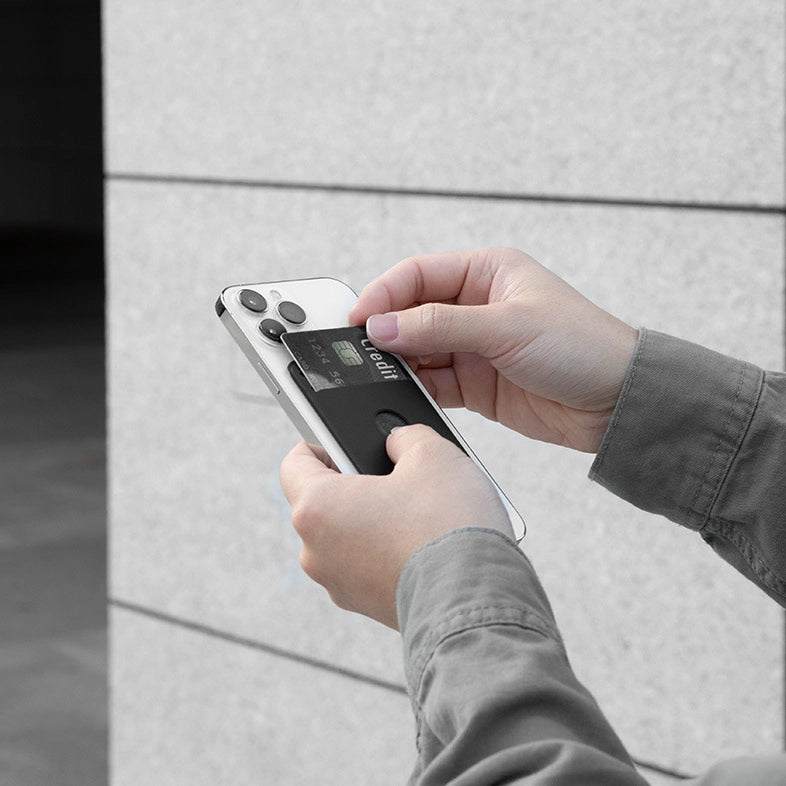 Compatibility
Work with MagEZ® 2.0 System. ?
Compatible with iPhone 12/13 Series with or without a MagSafe Case.
Attaches to MagEZ Case 3 for iPhone 14 Series, MagEZ Case 2 for iPhone 13 Series, MagEZ Case Pro 3 for iPhone 13 Series, MagEZ Case Pro 2 for iPhone 12 Series, MagEZ Case 2 for Galaxy S22 series (slightly covers the lens of S22), and MagEZ Case 2 for iPad Pro/Air.
Not compatible with the MagEZ Wallet or MagEZ Wallet UE.
Cannot be used with Air Case.
Specs
Dimensions
Length: 3.78in (96.1mm) Width: 2.25in (57.3mm) Depth: 0.14in (3.6mm)
Materials and Tech
Soft-touch PU Leather (Synthetic Leather)
Nylon cloth
Warranty
2 months warranty See our warranty page for more information.
Package Contents
1 x MagEZ Card Sleeve
FAQs
Q1. Does the magnetic wallet demagnetize credit cards?
A1. The MagEZ Card Sleeve has a degaussing module that protects magnetic stripe cards. The Sleeve can hold both magnetic stripe and Chip & PIN cards.
Q2. Will it work with any magnetic phone case?
A2. It may work, but since the card holder is specifically designed for the iPhone 12/13 and our MagSafe compatible MagEZ Cases, the magnetic attraction may not be adequate.
Q3. Do I need to remove the magnetic wallet before wireless charging?
A3. Yes. It's recommended to remove the magnetic wallet from your mobile before you put it on the wireless charger.
Q4. Is the magnetic wallet waterproof?
A4. No.
PitaCare
WE CARE FOR OUR PLANET.
Rather than a mission, PitaCare is a sustainability journey put in place to protect and care for what matters the most to us - the world and the people around us. We care for people, their feelings, and their everyday life. We make what people can use and enjoy to simplify their lives.
Learn more about PITAKA and the environment
What else might you discover?
Reviews
Hard to access the cards
Love the design and strong magnetic connection. Downside: it's hard to pull out the Cards.
Terrific product
Not much to say. This MagEZ Card Sleeve does exactly as described. No complaints. Terrific product!
My new Pitaka Case it's the best for my IPhone 14 Pro! And with the Pitaka Wallet looks amazing!
MagEZ card sleeve - a bit disappointed
Purchased sleeve with iphone case. Love the iphone case, wish I could say the same for sleeve.
Sleek design is nice but there are some key features missing :
No RFID protection
Sleeve is too tight for even 2 credit cards
Would love to see leather design rather than nylon in future
Amazing but...
I loved this product but the 1 thing that I don't like is that the top left edge is covering a bit of the s23ultra scanner.