MagEZ Case Pro
For iPad Pro 2022/2021
An Ultra-slim, 100% Magic Keyboard Compatible iPad Pro Charging Case. An Ultra-slim, 100% Magic Keyboard Compatible iPad Pro Ch... An Ultra-slim, 100% Magic Keyboard Compatible iPad Pro Charging Case. Read More
Fully compatible with Apple Magic Keyboard
Fast and stable wireless charging with PITAKA charging stand
Ultra-slim and lightweight
Easily attach and charge your Apple Pencil
Smooth-textured surface for comfortable grip
Shop now, pay over time with Klarna.
7-Day Returns
Free Shipping over 30 USD
Secure Checkout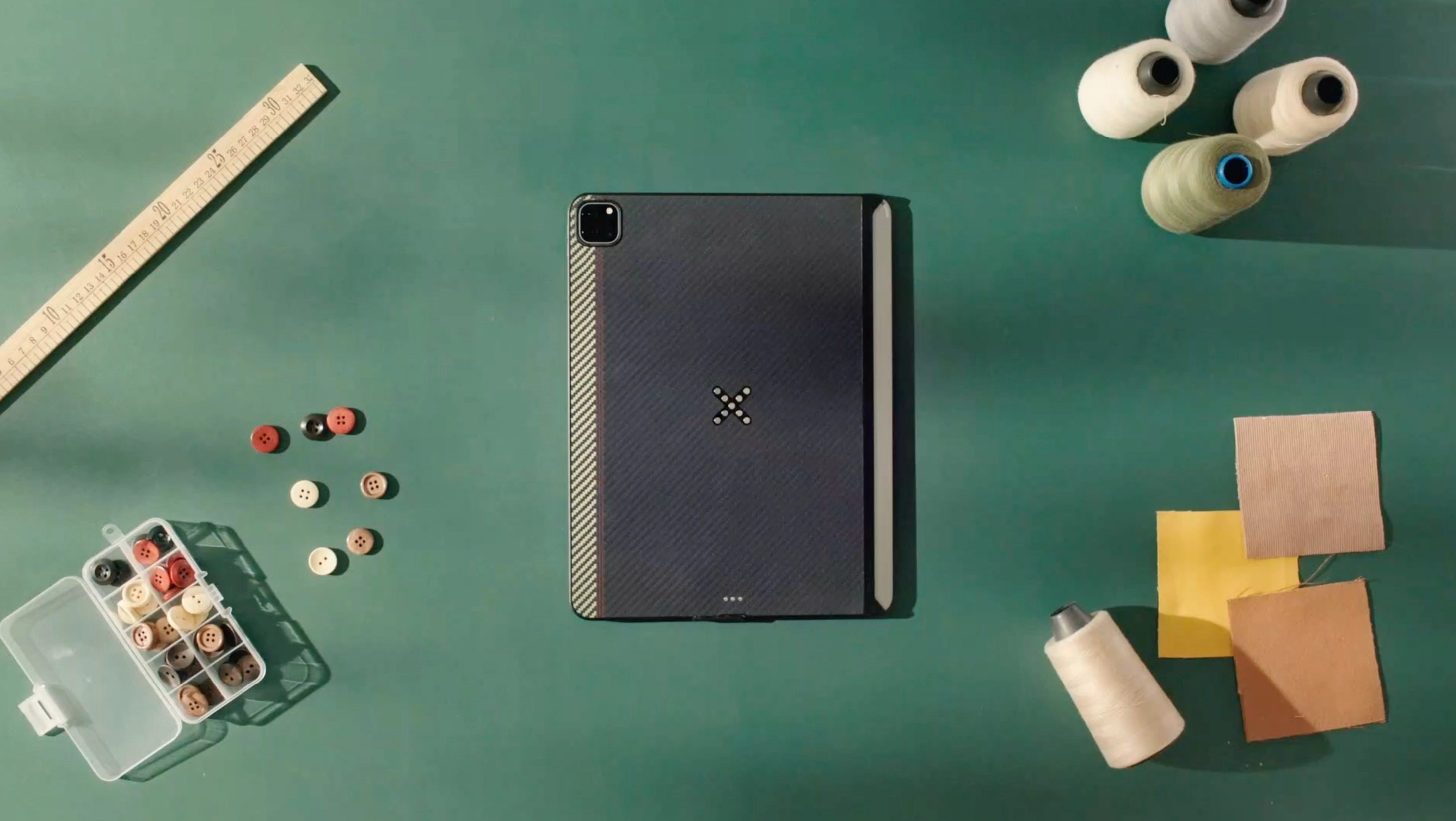 Fast and Stable Wireless Charging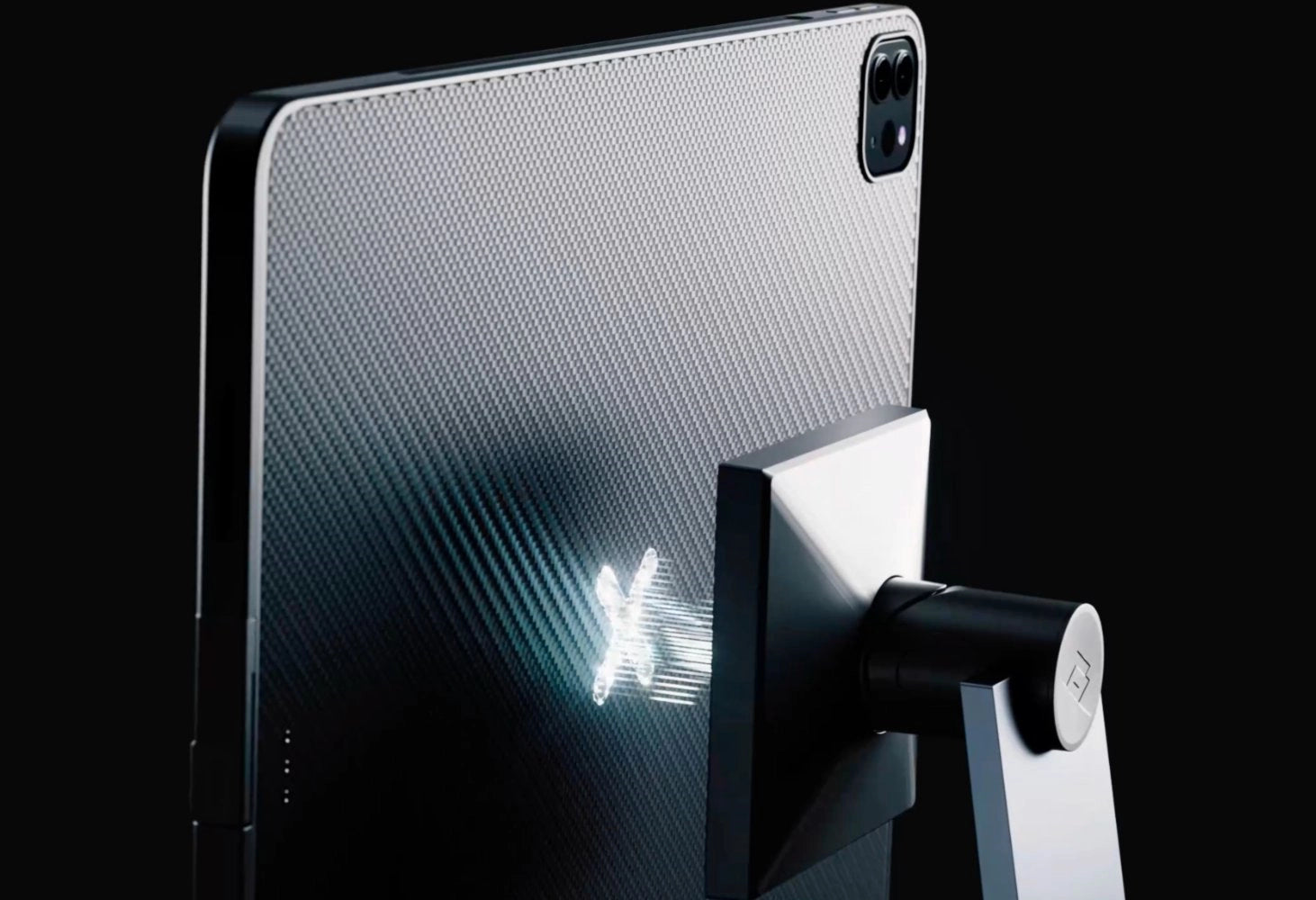 Still waiting for the wireless charging iPad Pro to come? Experience fast and hassle-free wireless charging on your iPad Pro 2022 now using our MagEZ Case Pro and MagEZ Charging Stand. With a built-in contact charging module, the case allows you to snap your tablet to our charging stand, so you can use your iPad Pro as a desktop computer or a second monitor while it's charging. Check out more details on MagEZ Stand for Tablets >>
Magic Keyboard Compatible iPad Case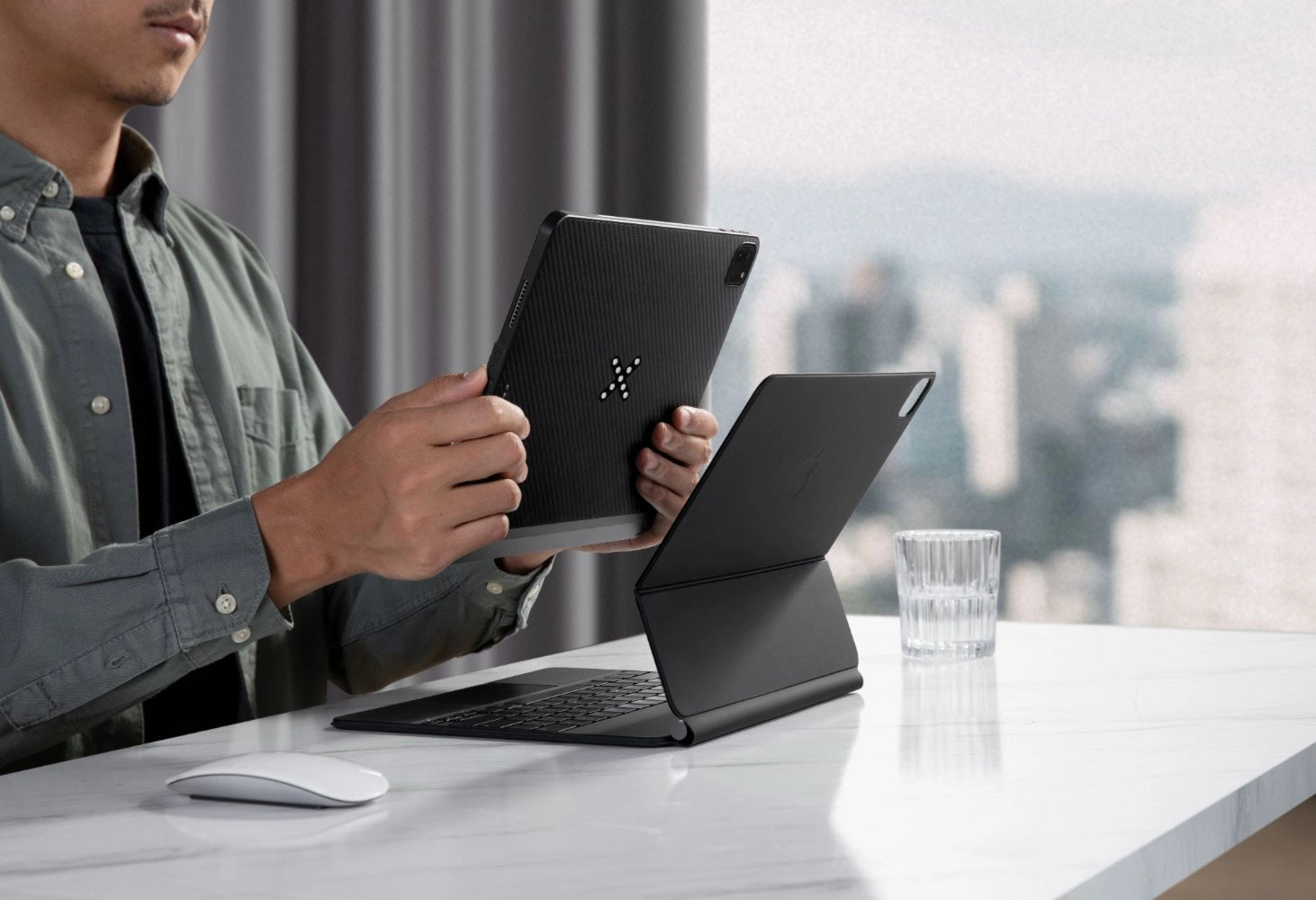 Thanks to the slim and magnetic design, you can easily snap your iPad Pro to the Magic Keyboard and enjoy all functions without removing the case. You can also snugly close the Magic Keyboard and tablet for secure carrying. The patented three-pin adapter offers seamless charging between your iPad Pro case and the Apple Magic Keyboard.
Charging with PitaFlow Charger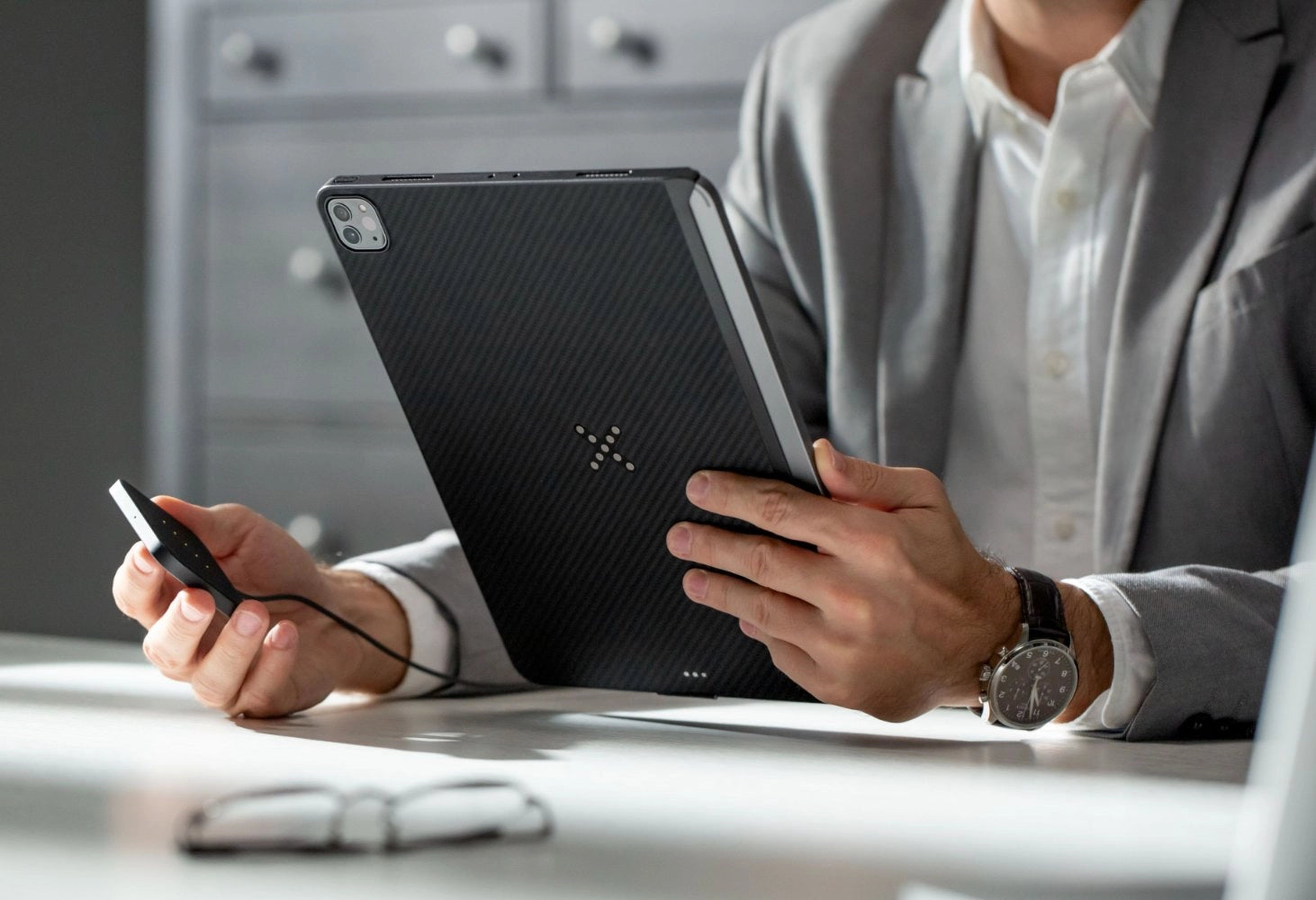 Snap the included PitaFlow Charger to your iPad Pro through the case to enjoy fast and stable wireless charging - no more frequently plugging and unplugging the cable and definitely not letting the cable get in your way.
Easy Apple Pencil Charging
Magnetically connect and charge your Apple Pencil as usual.*
*Not compatible with any Apple Pencil skin or cover.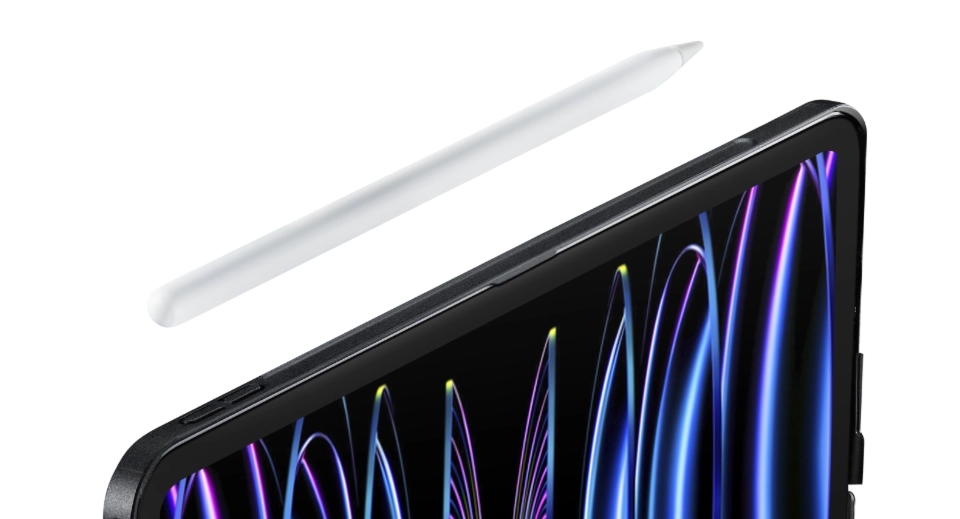 Raised Lip For
Camera Protection
Place your iPad Pro on the table worry-free.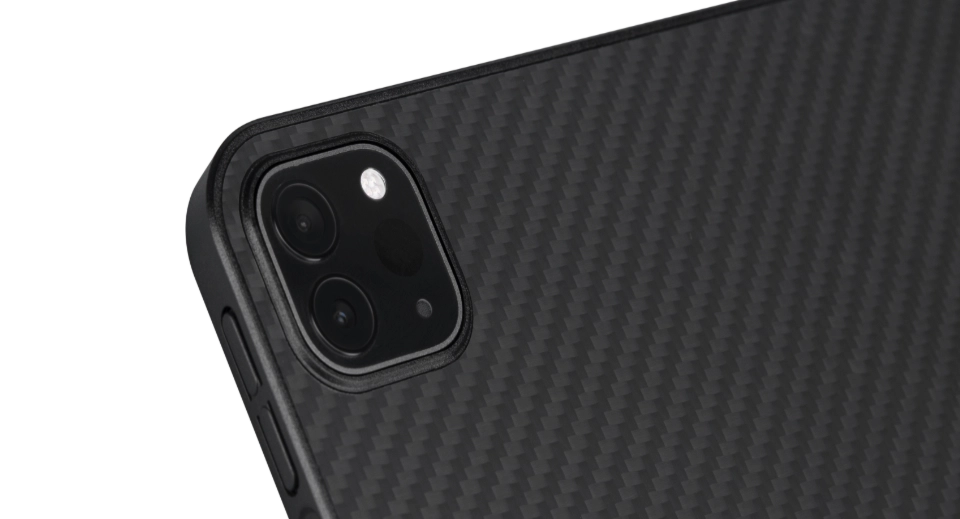 Easy Access Type-C Port
The MagEZ Case Pro has the Type-C port covered for wireless charging functionality. Simply remove the cover to use the Type-C port when needed.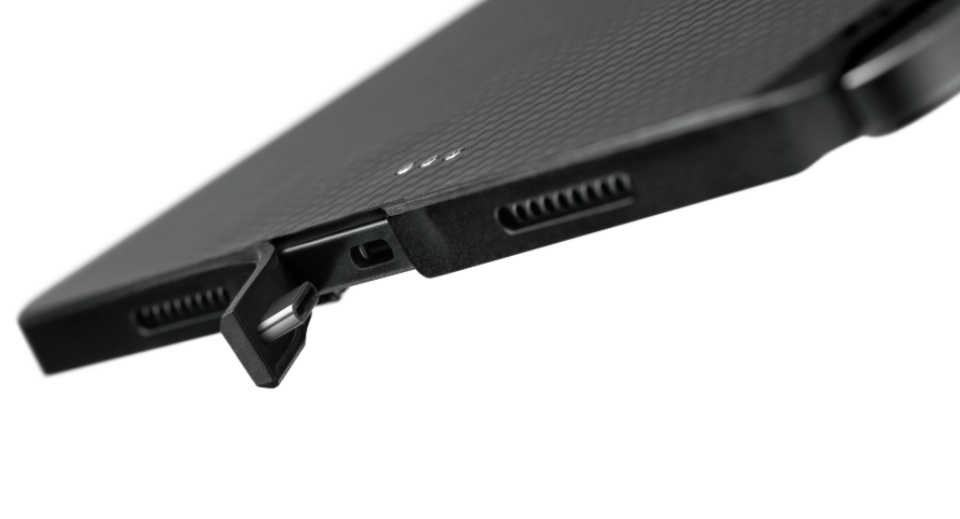 Stylishly Made from
Aramid Fiber & Fusion Weaving
The all-new Fusion Weaving designs add vibrant colors while obtaining the classic black and grey twill of aramid fiber, easily leveling up your everyday style.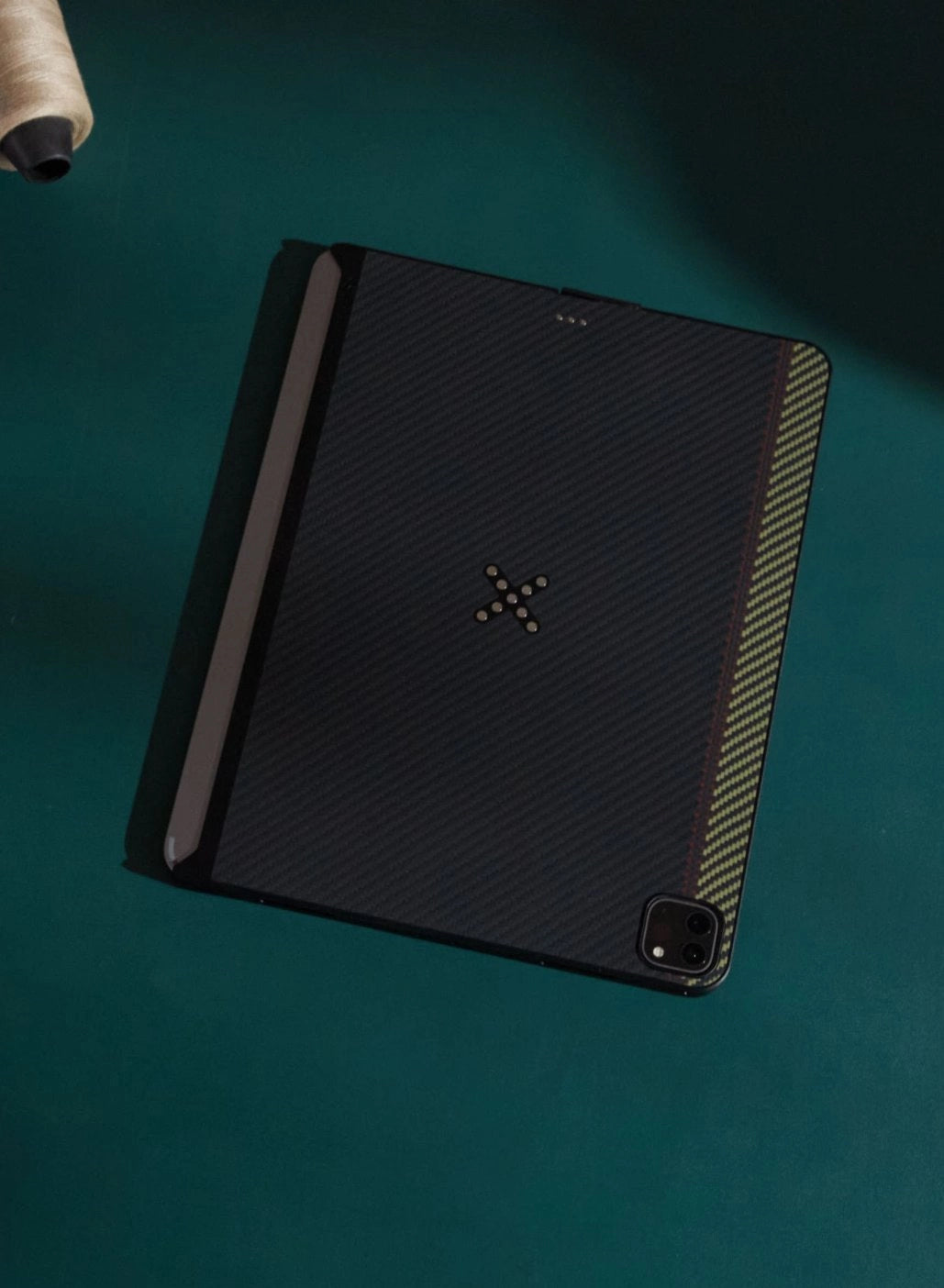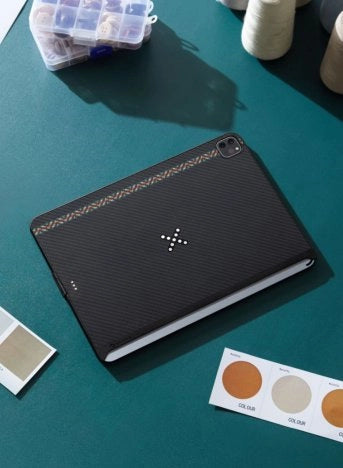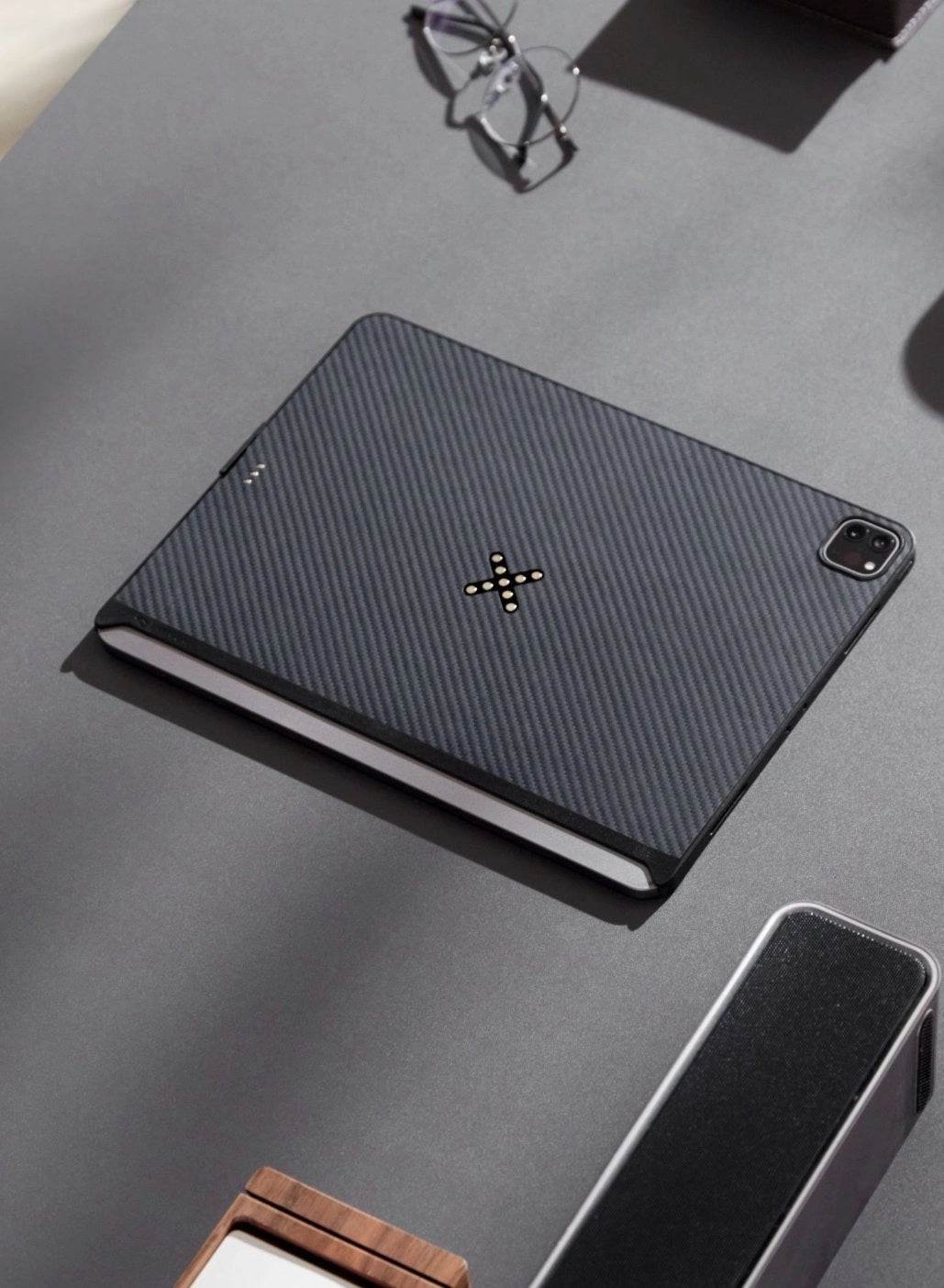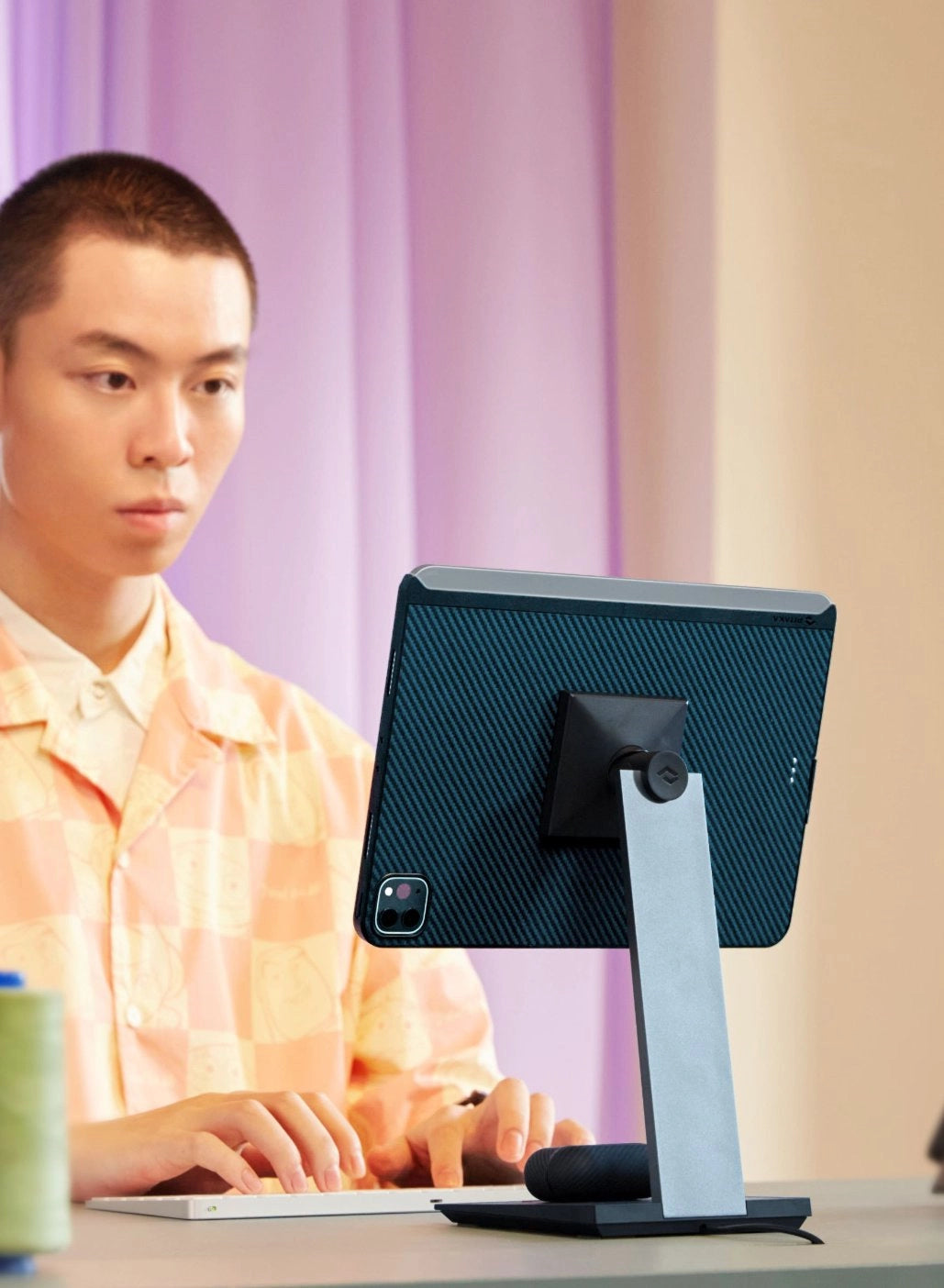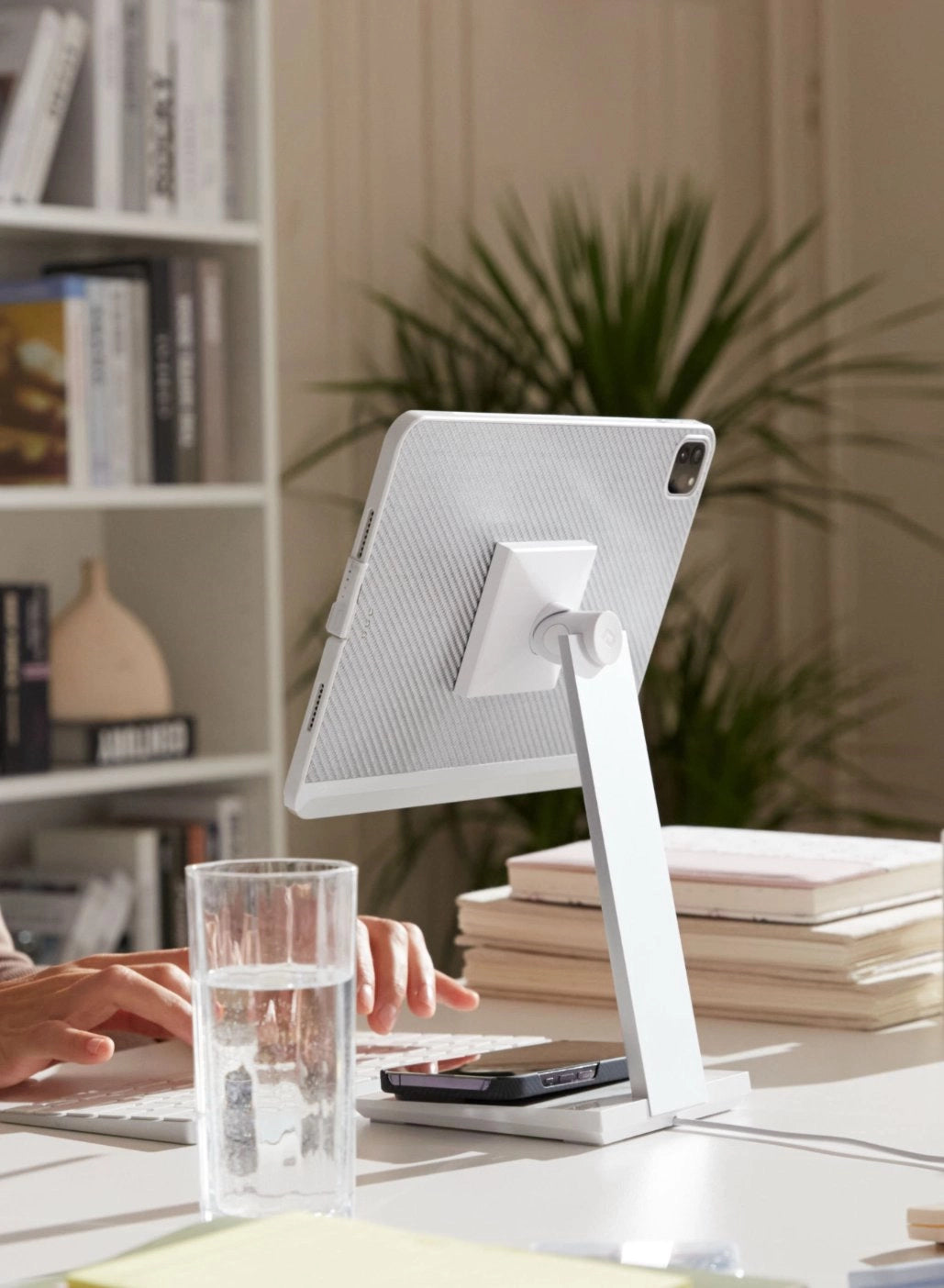 O
Boost Your Productivity Using
PitaFlow for Tablets
With its magnetic design, MagEZ Case Pro simply attaches to the PitaFlow for Tablets system and seamlessly switches between accessories without affecting device features or your productivity. Learn More
As A Desktop Computer
Writing & Drawing Anywhere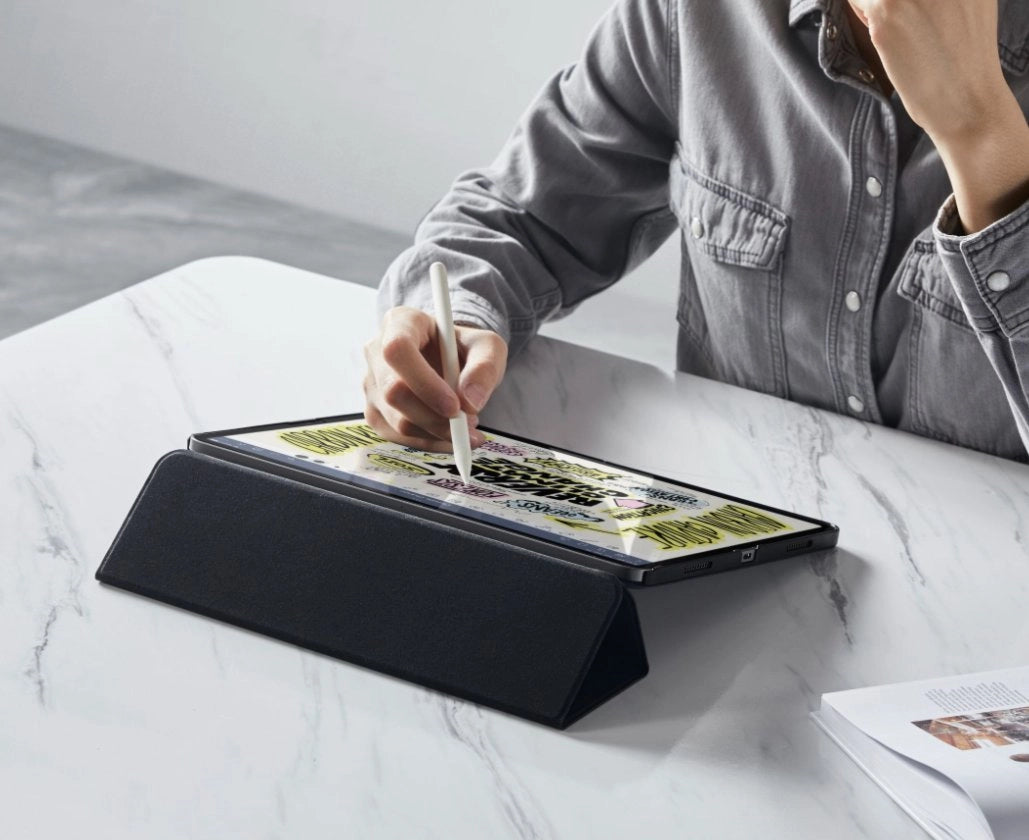 On the Go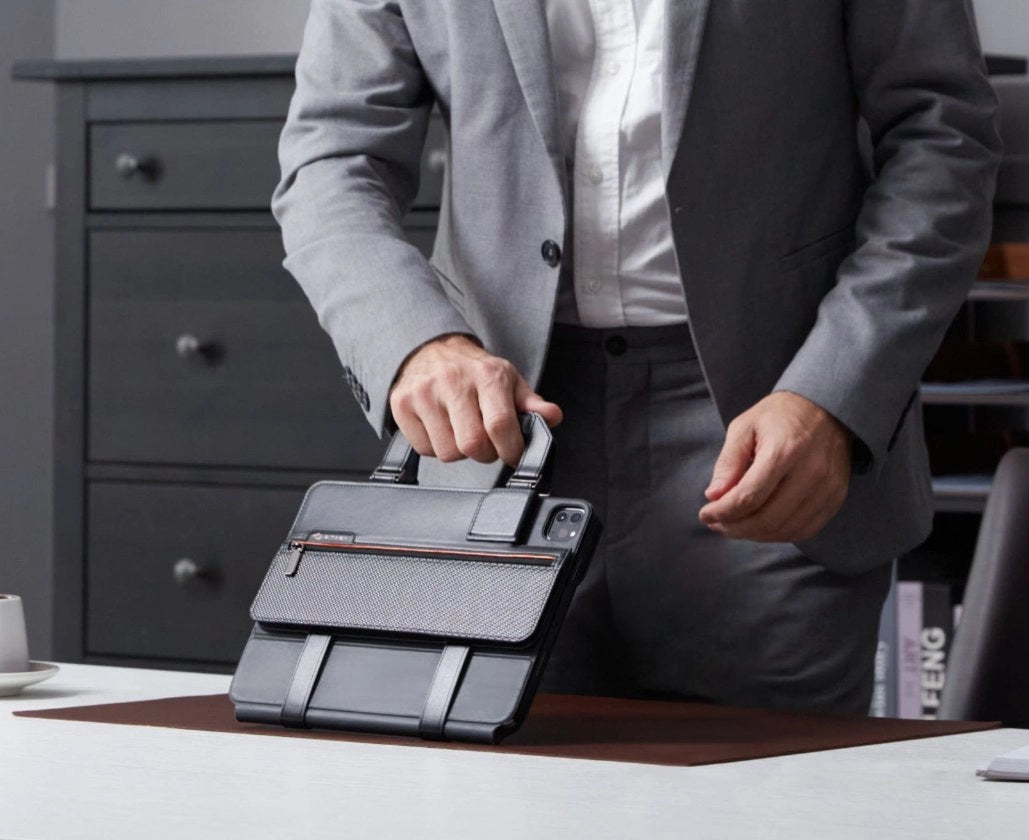 Don't Need Wireless Charging?
We also have iPad Pro cases without a wireless charging feature. Same quality and save more. Learn More
Want to have more accessories
in the same style?
Specs
Dimensions
11 inch: 252.35 x 174.75 x 9.05mm (9.93 x 6.88 x 0.36inch) 12.9 inch: 284.90 x 211.40 x 9.7mm (11.16 x 8.32 x 0.38inch)
Weight
11 inch: 90g (3.17oz) 12.9 inch: 120g (4.23oz)
Thickness
1.4mm (0.055in)
Warranty
2 months warranty See our warranty page for more information.
Package Contents
1 x MagEZ Case Pro for iPad Pro 2022/2021 1 x Document kit 1 x PitaFlow Charger
FAQs
Q1. Do I need to remove the case to use the Apple Magic Keyboard?
A1. No, the MagEZ Case Pro for iPad Pro 2022 works seamlessly with the Magic Keyboard!
Q2. Can I use a screen protector with the iPad Pro Case?
A2. You can use a screen protector with the case. However, for the iPad Pro Case and Apple Magic Keyboard to close seamlessly, the screen protector cannot be thicker than 0.12mm.
PitaCare
Zero harmful substances have been produced or released in the manufacturing of the MagEZ Case Pro and all other PitaFlow for Tablets products. Furthermore, the packaging is 100% recyclable. And we carry out minimalist design as always to reduce resource wasting.
Learn more about PITAKA sustainability
What else might you discover?
$62.30 $89.00
Reviews
👍👍👍Works As Advertised!
Now I don't need to plug in and out the cable for my iPad Pro every day.
The magnets' power on the stand is extremely strong, it's not easy to take it off, very sturdy and safe, simply good quality👍👍
If the smal charger has the same strong magnets, I can attach my iPad Pro to the wall or refrigerator!! That would be better!
Refer to my photos.
I asked PITAKA about it but there is no strong small charger for this usage, it's a pity. They said that if the little charger is strong as the stand, it will be too hard to remove it from the iPad. I agree with it...
I still think it would be a great idea to have a small, strong charger for this purpose.
🙏Plz Consider It! Then I would certainly purchase more small chargers to use the iPad everywhere.
I will continue to support you guys by purchasing products and spreading by the word, go ahead!!
What an outstanding companion!!!
This case is a must have for the wireless charging stand. It's super sleek and thin and works perfect with the Magic Keyboard. Sometimes you just want to leave the heavy keyboard at home and this is just wonderful to have. Apple Pencil attaches super nice and overall the build quality is outstanding. Definitely recommend highly !!!
Amazing products and service
MagEz Charging stand and Folio 2 are amazing , got them as a gift for my wife and she is very satisfied with them!!
PITAKA support team is great and very helpful ,i recieved order within 8 or 10 days max.
Thank you very much!
MagEZ Case Pro for iPad Pro 2022/2021
Worth it. Very happy.
The wireless charging makes it 100% worth the money. iPad with the case on is still thinner than my iPhone without a case...