Welcome to Dreamland


to build your inner mind.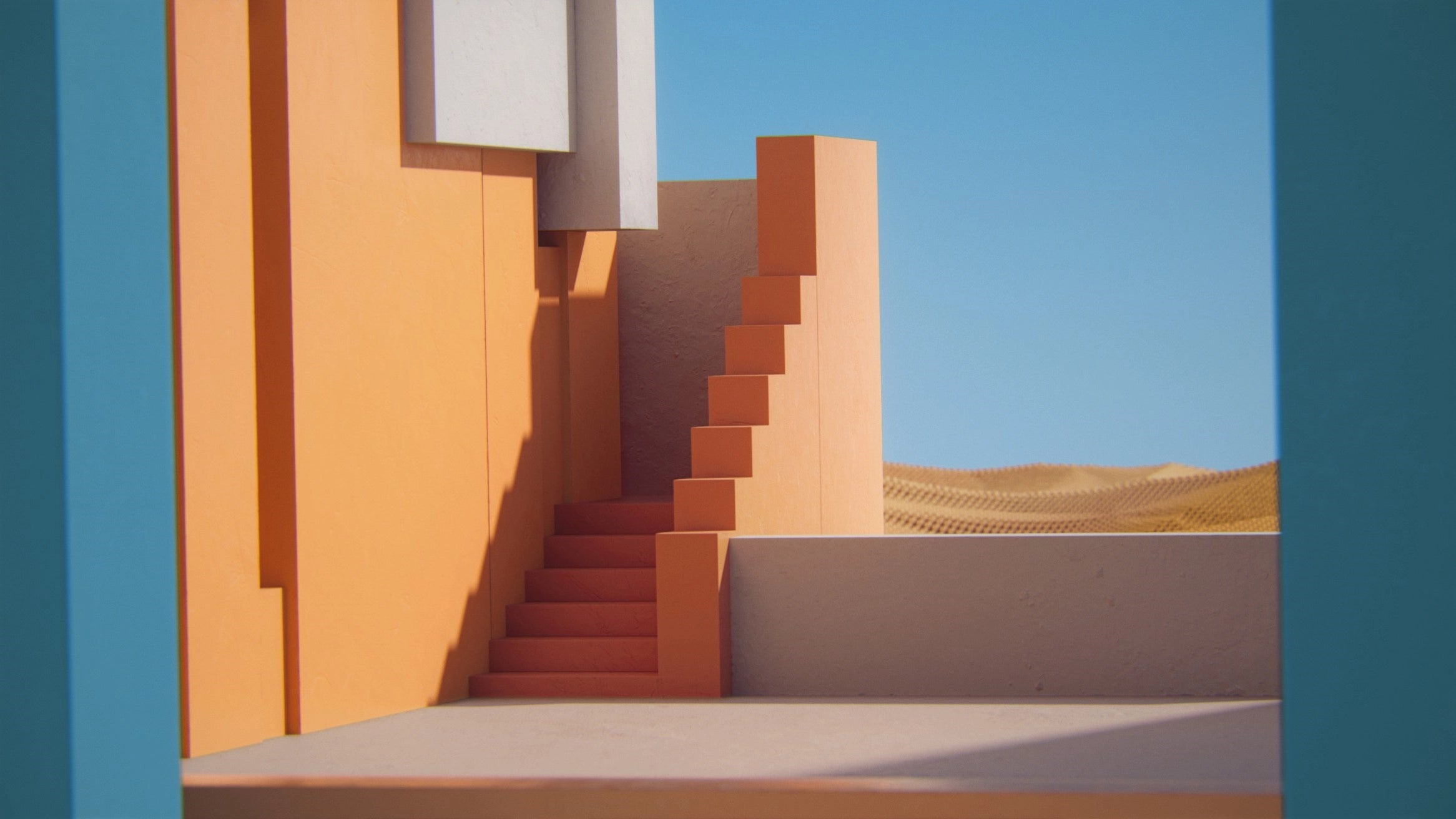 Inspired by the intricate structure and boundless imagination of architectural art, particularly these two highly dreamlike examples of modernist architecture, we take their iconic design elements - mosaic and staircase - to create a spiritual space to explore the realm of dreams and our inner mind.
Mosaic
The Fun
of Spontaneity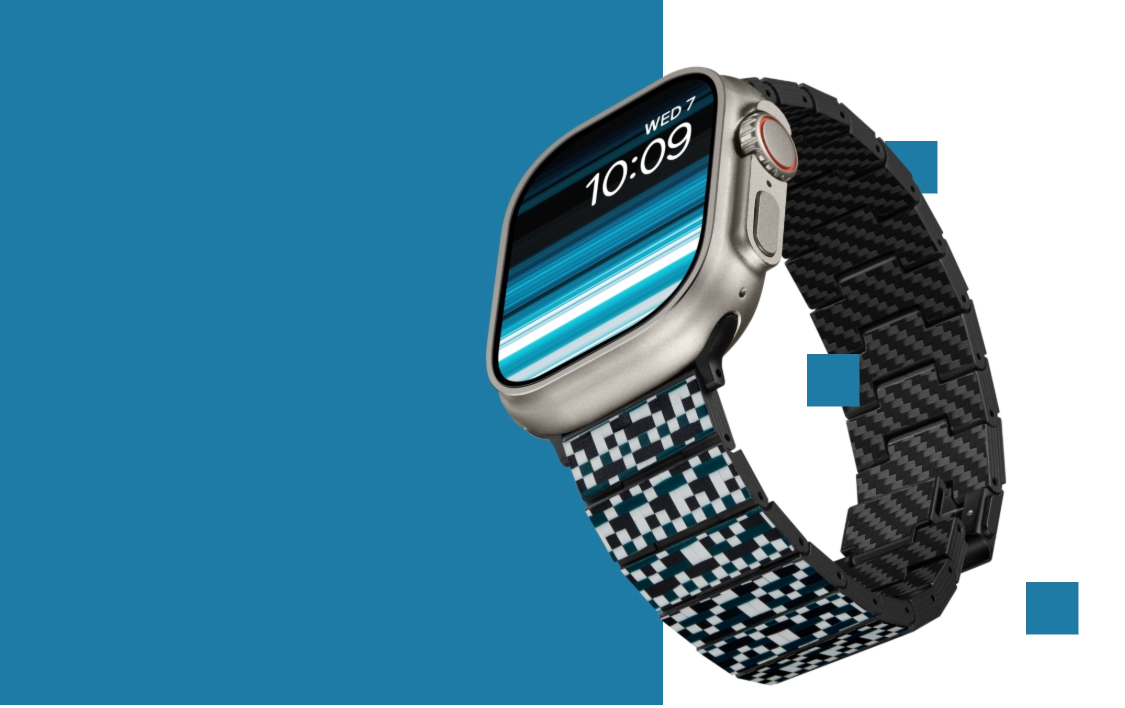 Inspired by the legendary architect Gaudi and his representative work Casa Batllo, the design turns minor and disorderly fragments into units of all things to reproduce the iconic mosaic texture. Get a burst of inspiration from spontaneous creation to picture your natural, poetic dreamland.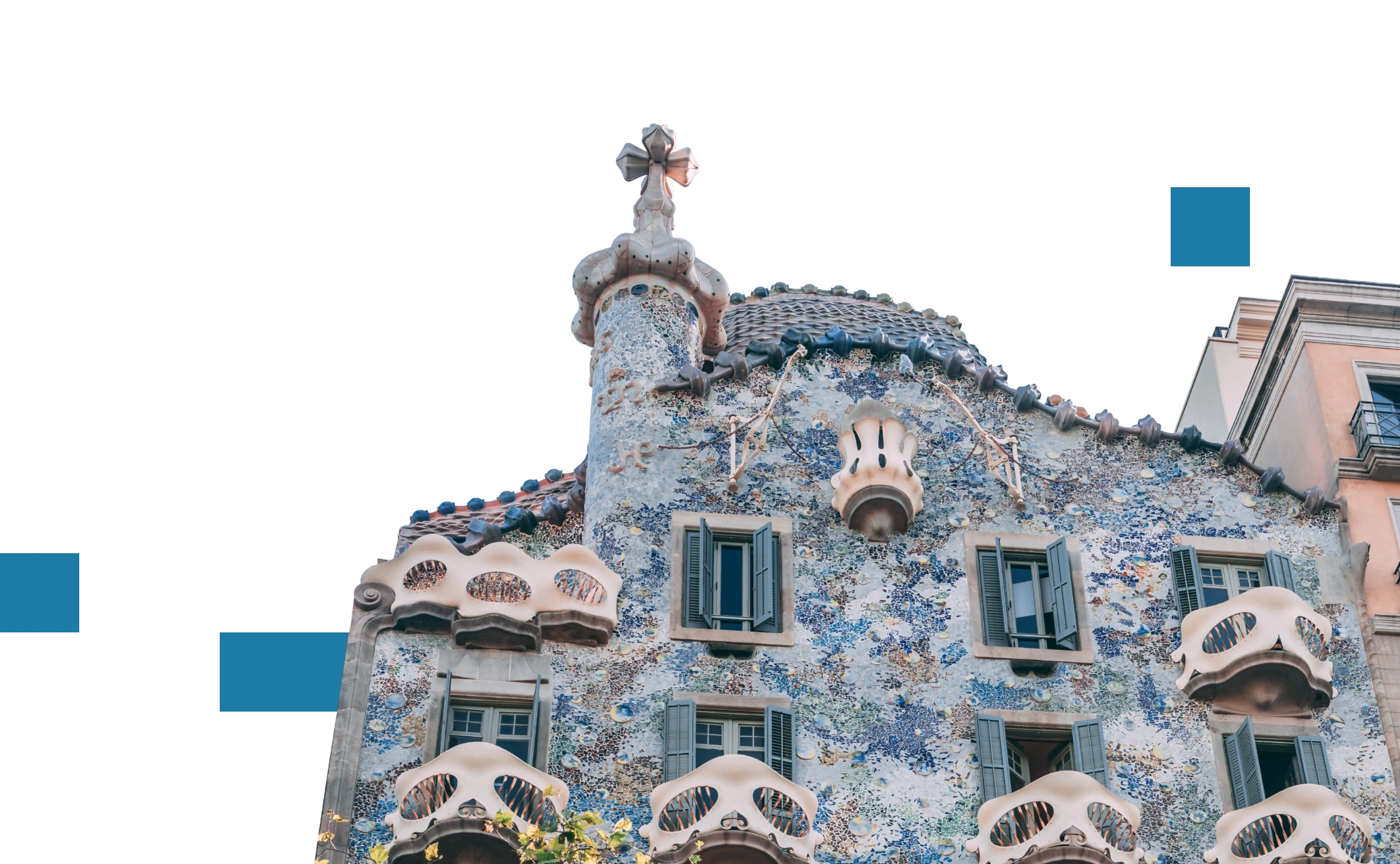 Stairs
The Beauty of Order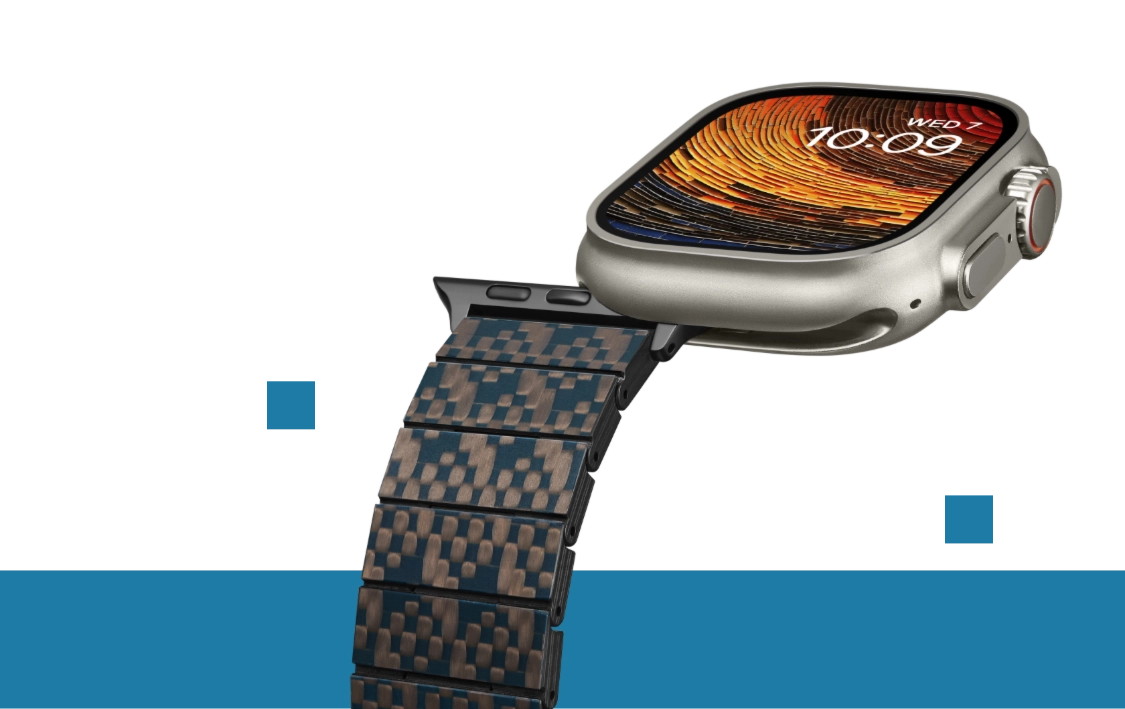 Inspired by the architectural genius Bofill and his representative work Red Wall Apartment. With the theme of infinite loops and overlapping stairs, the design reconstructs the surreal cubist space to find the root and the source of beauty and order.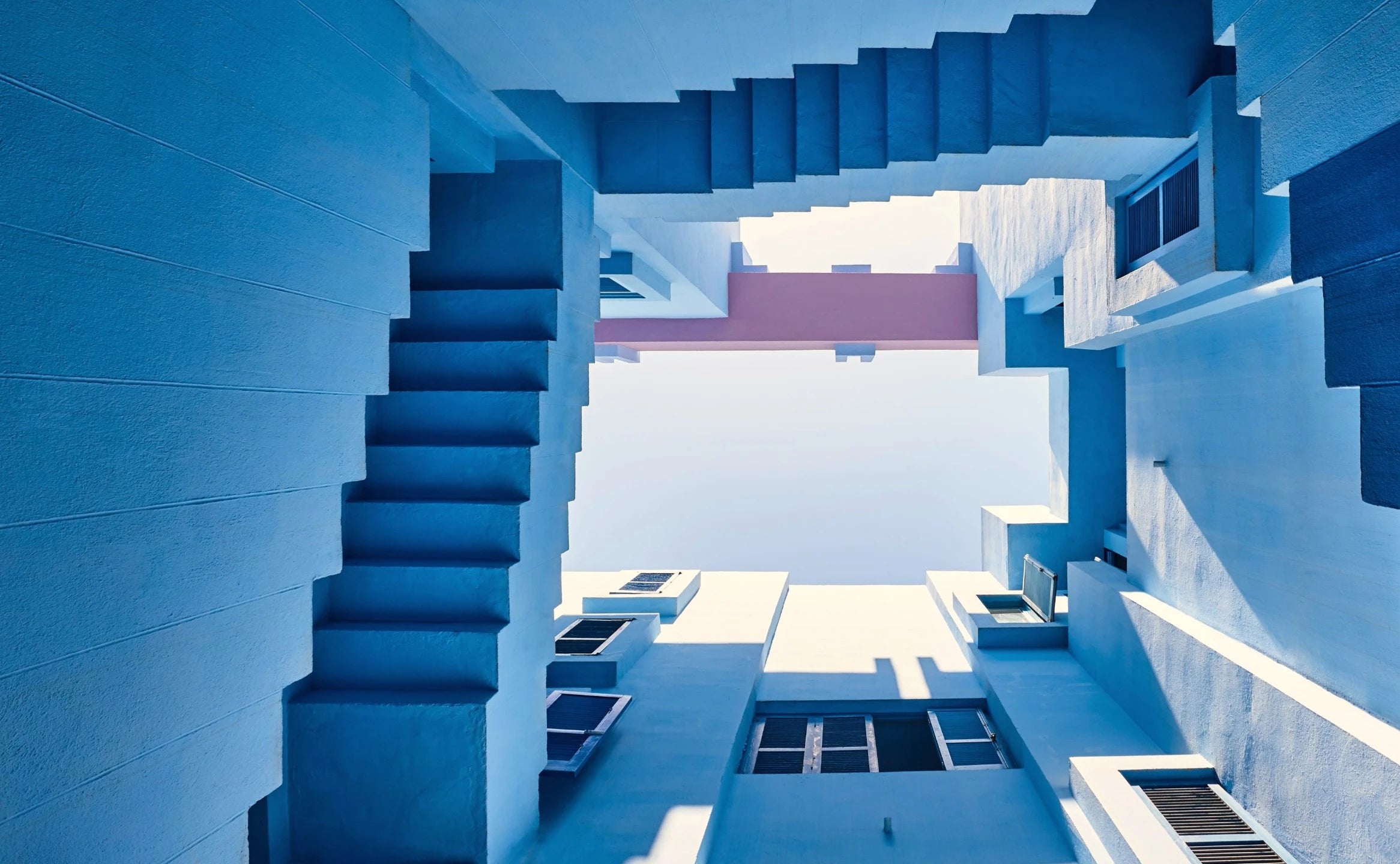 What Shape is
Your Personality?
Produced by PitaStudio
Spontaneous and casual or organized and rational? Logic and speculation or boldness and creativity?
Please open the personality test on
your mobile!
Please scan the QR code on the screen with your
mobile
to enter the personality test.
This is
how
we
look in
real life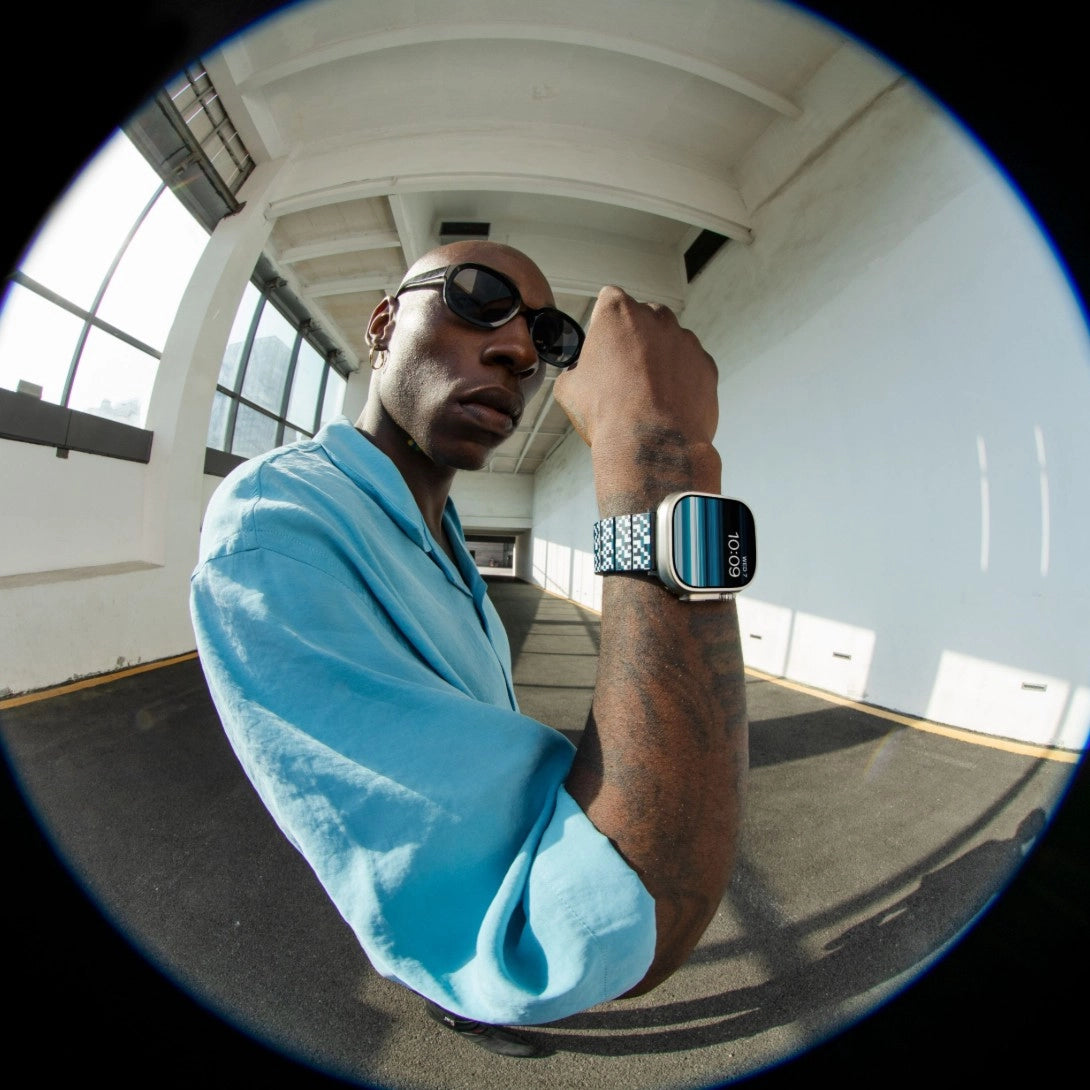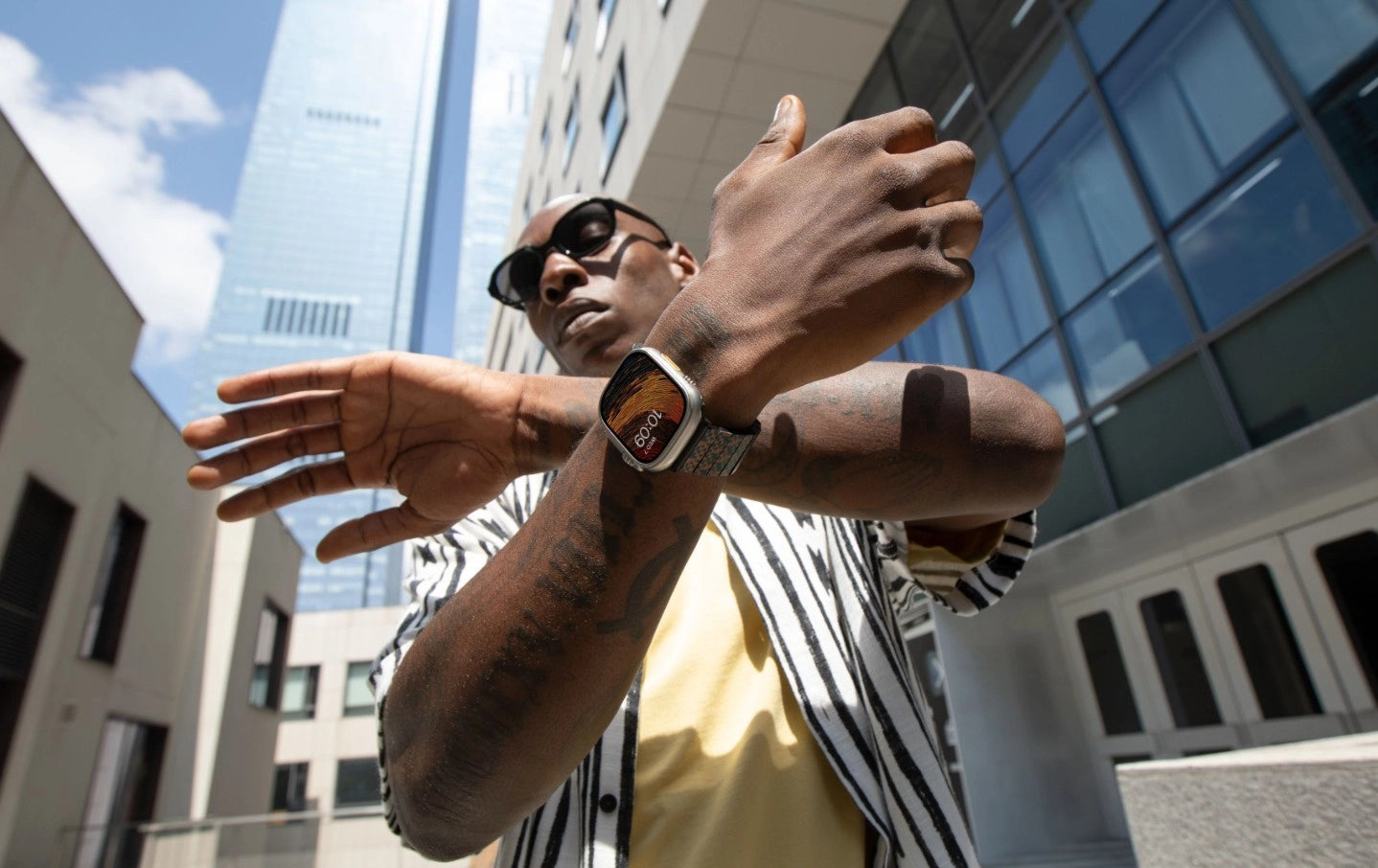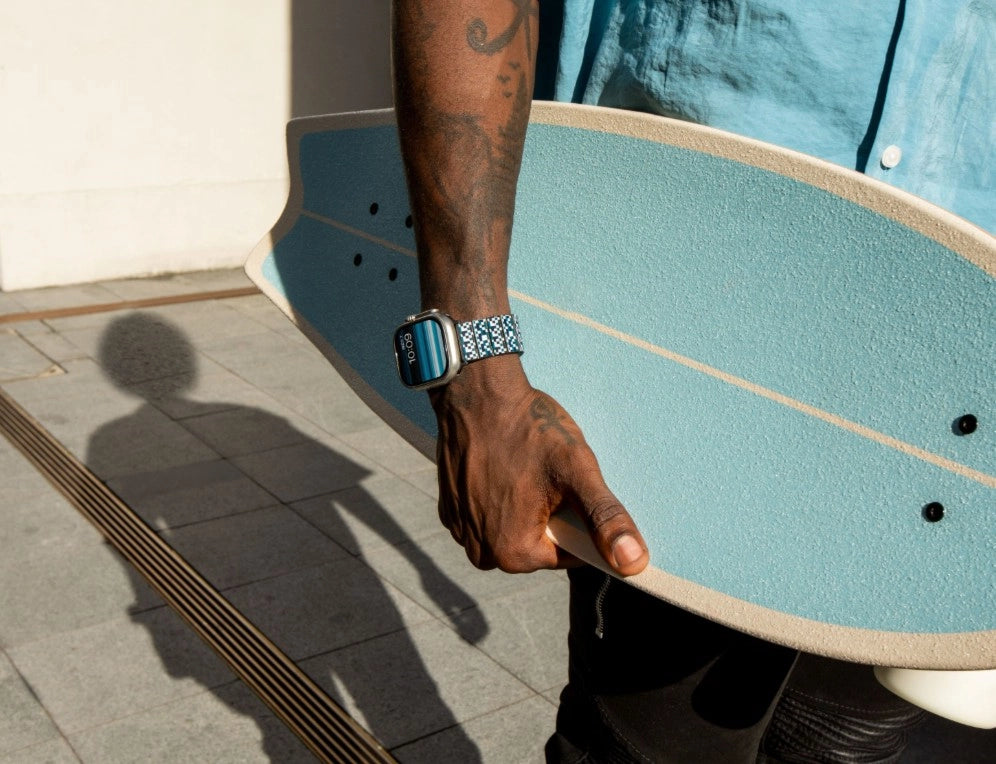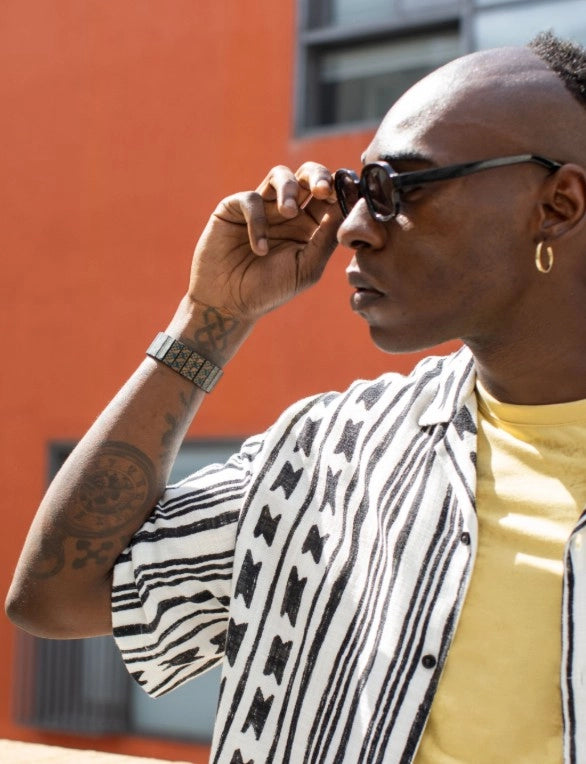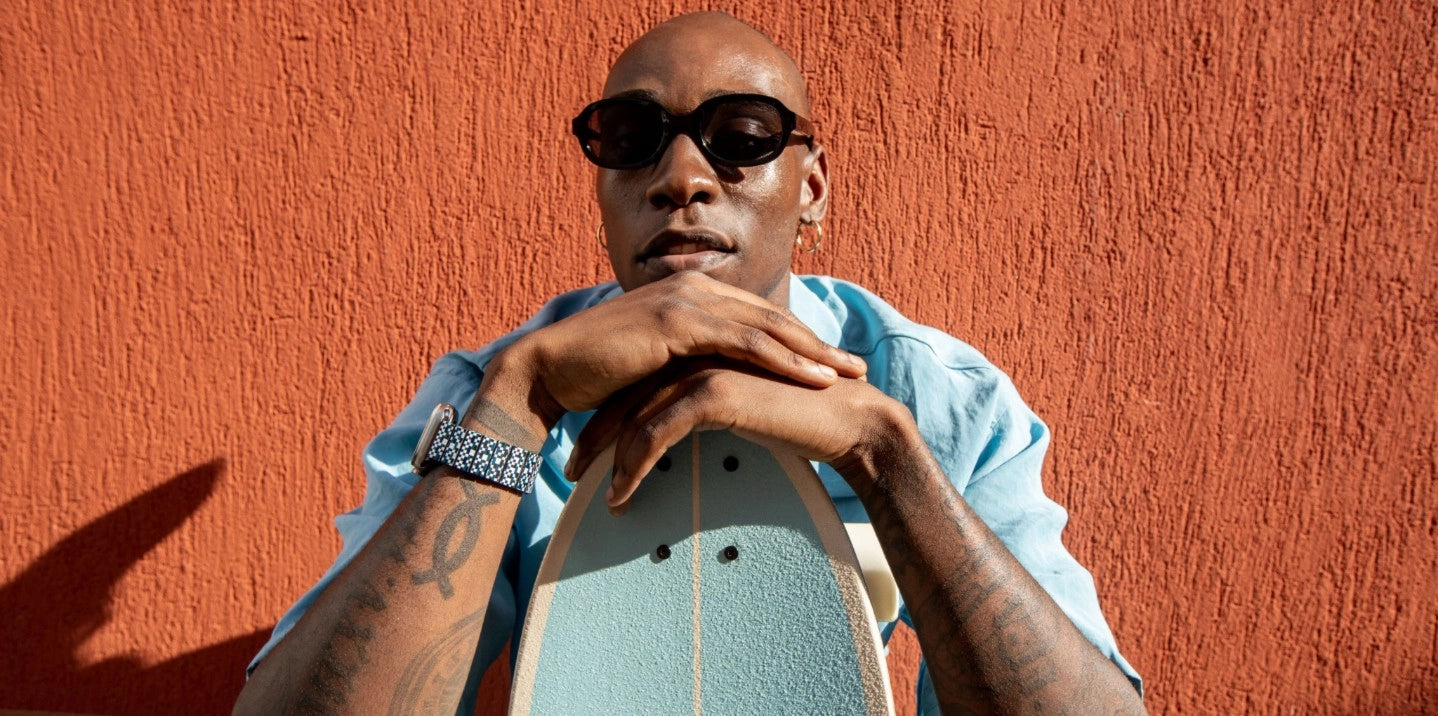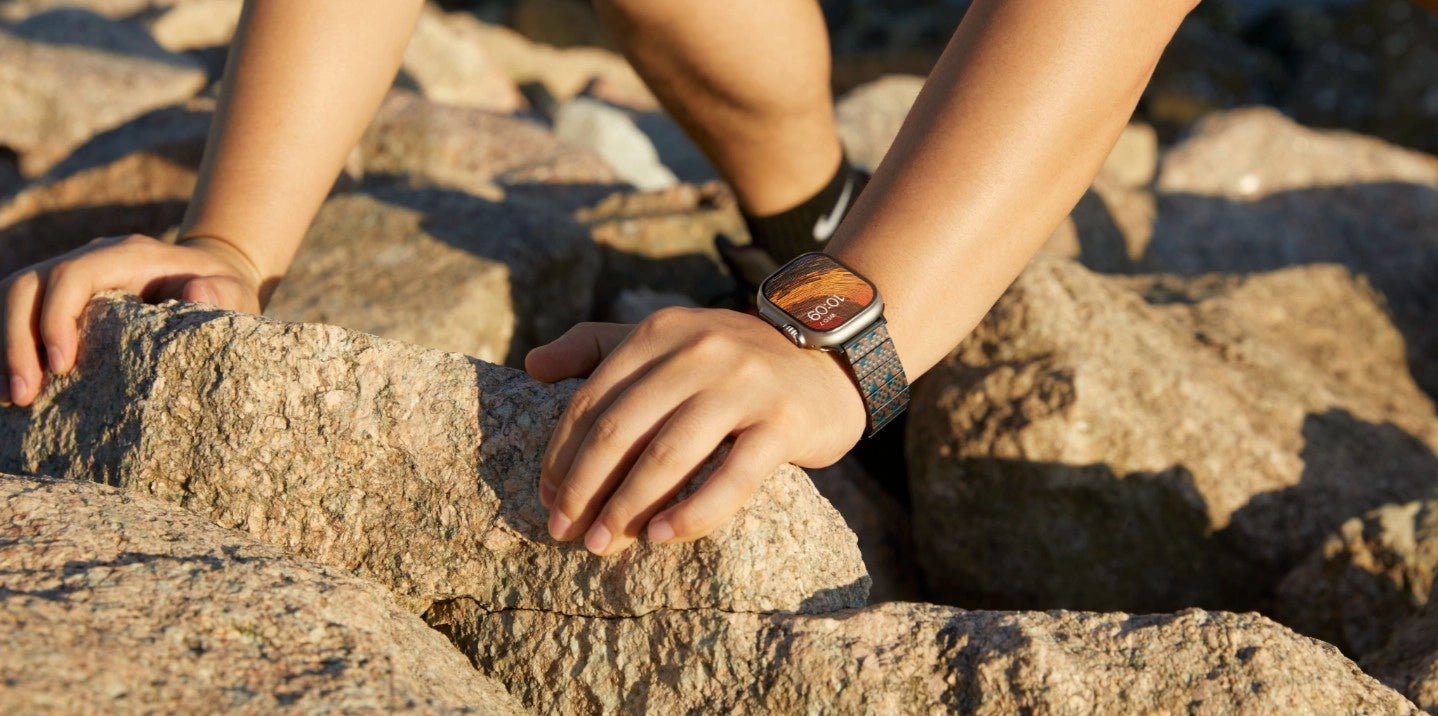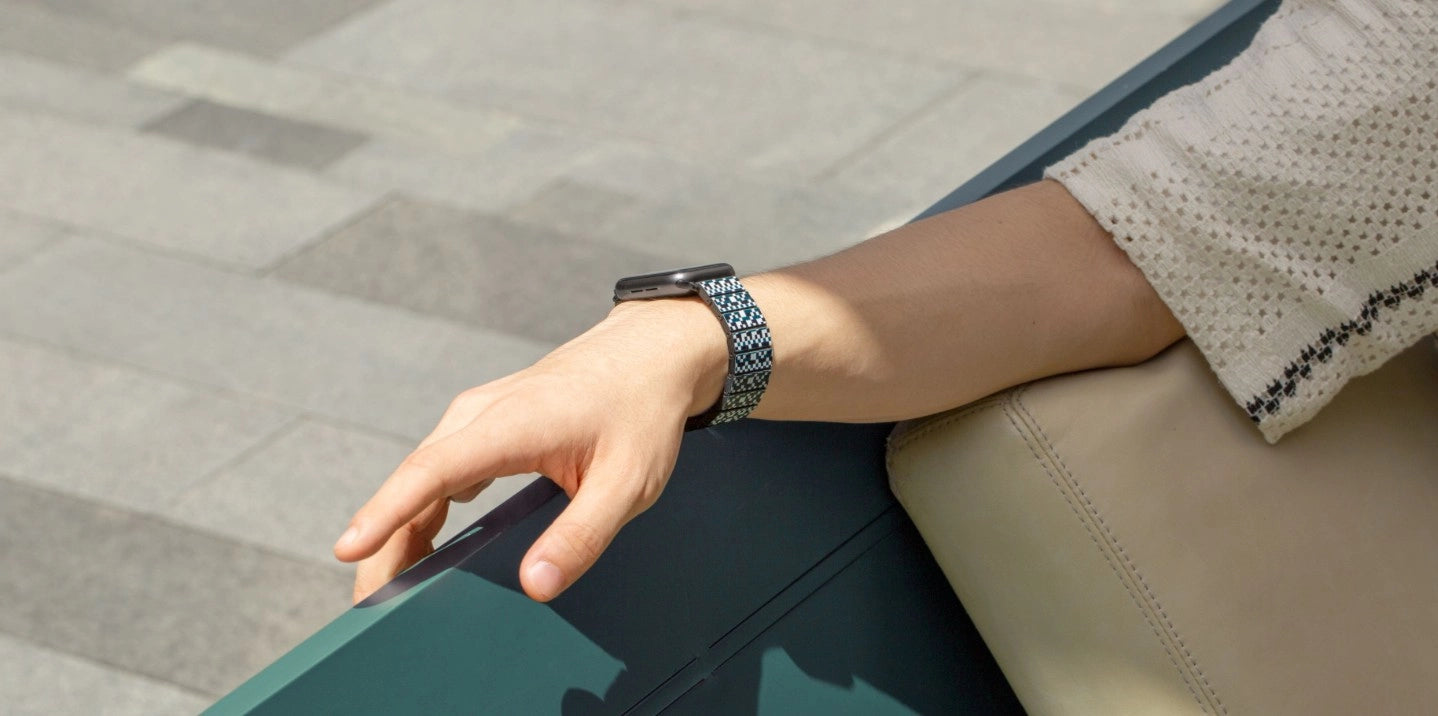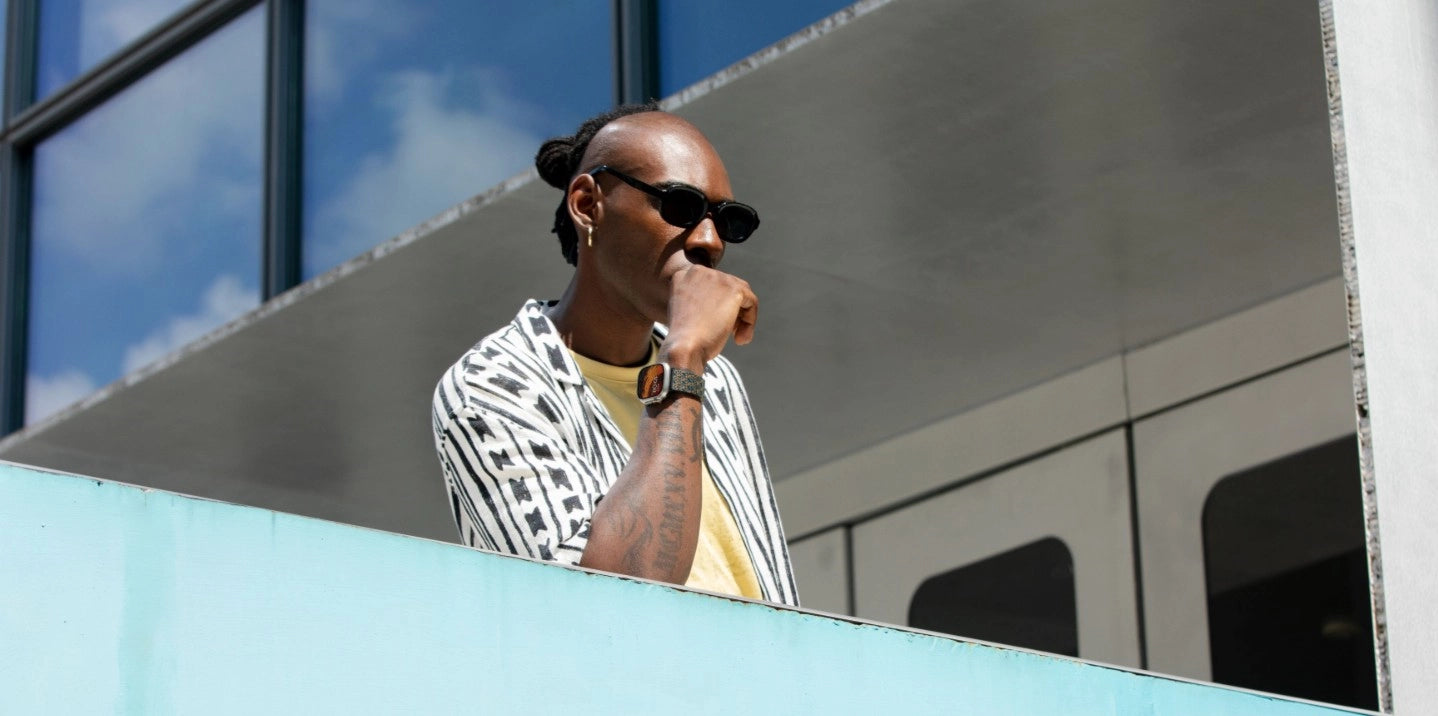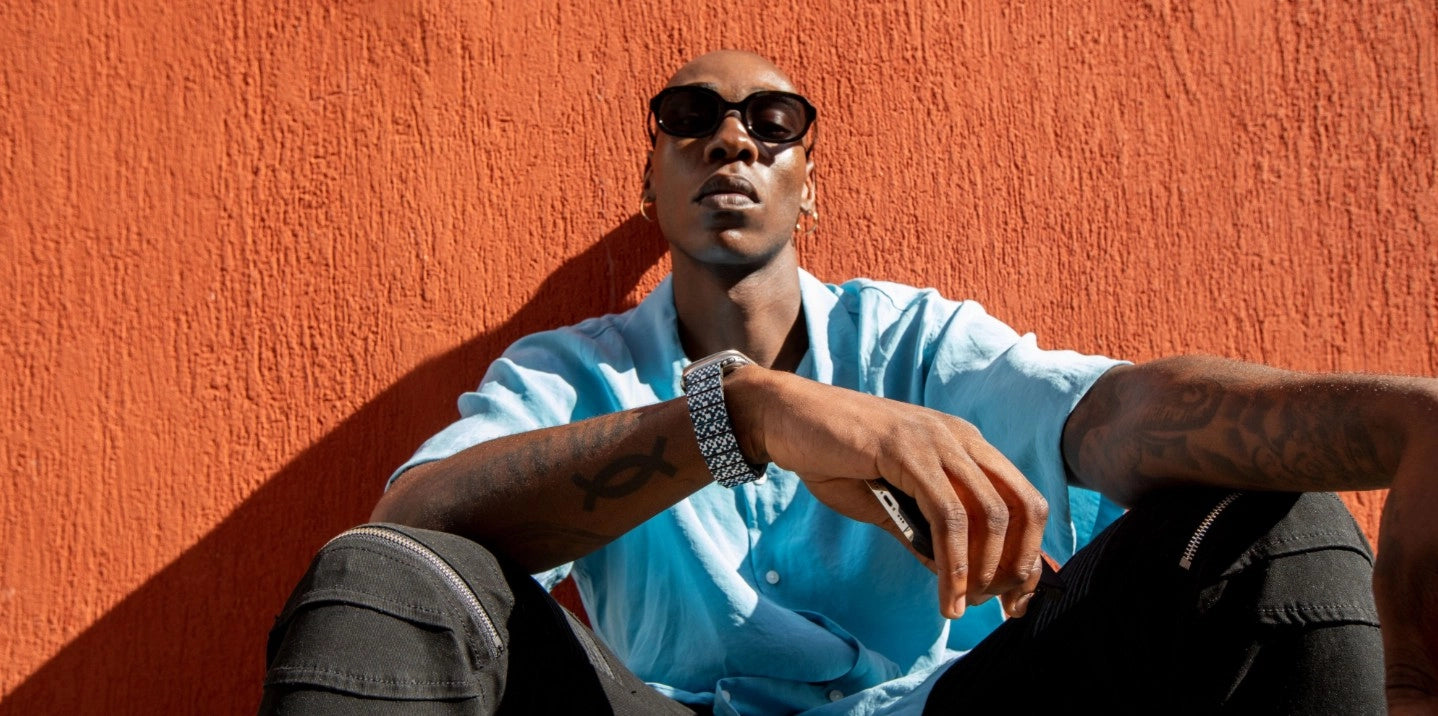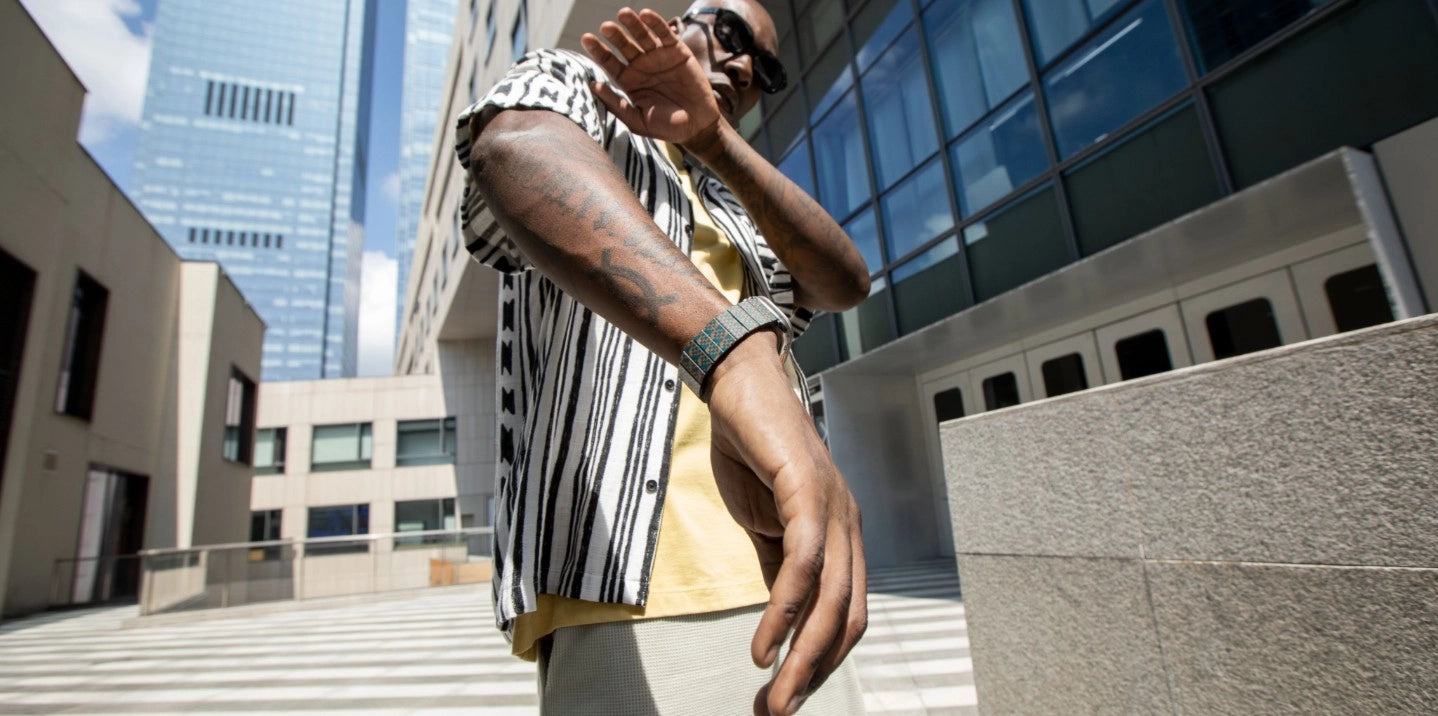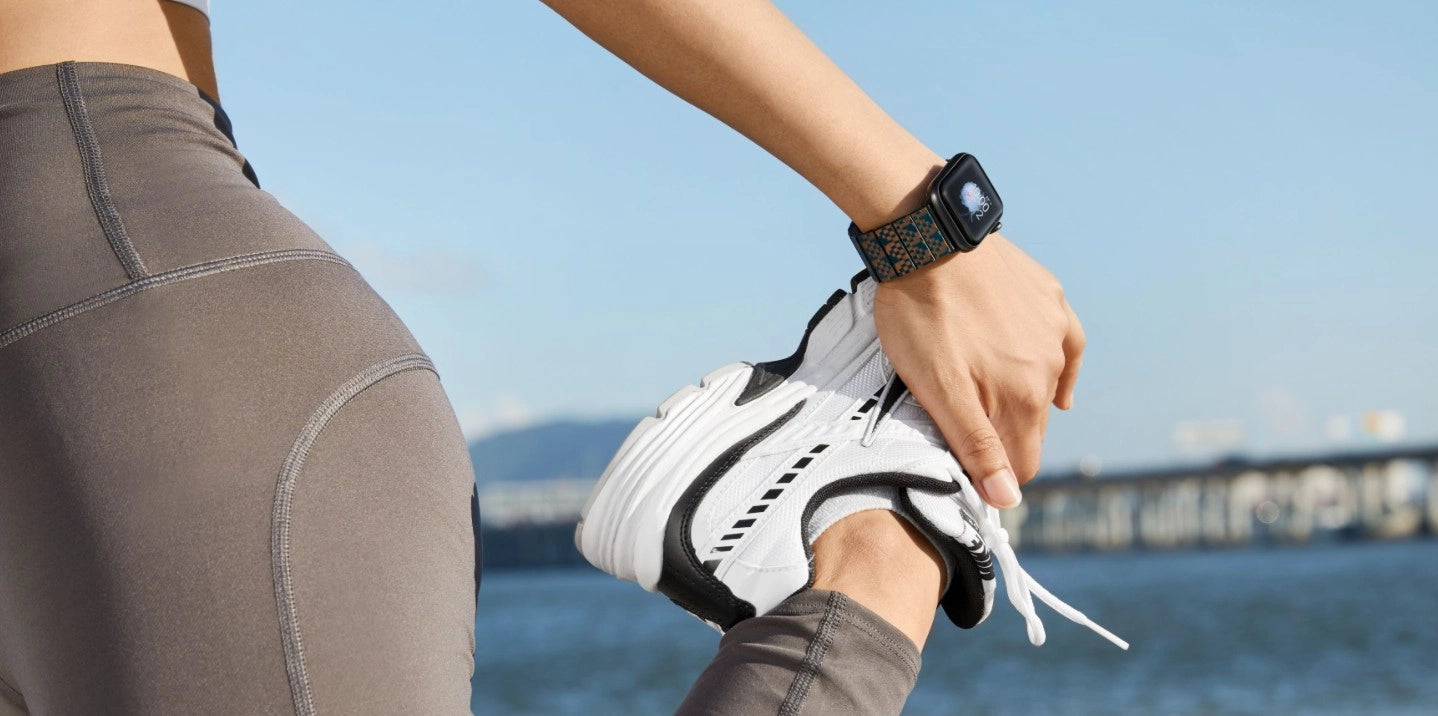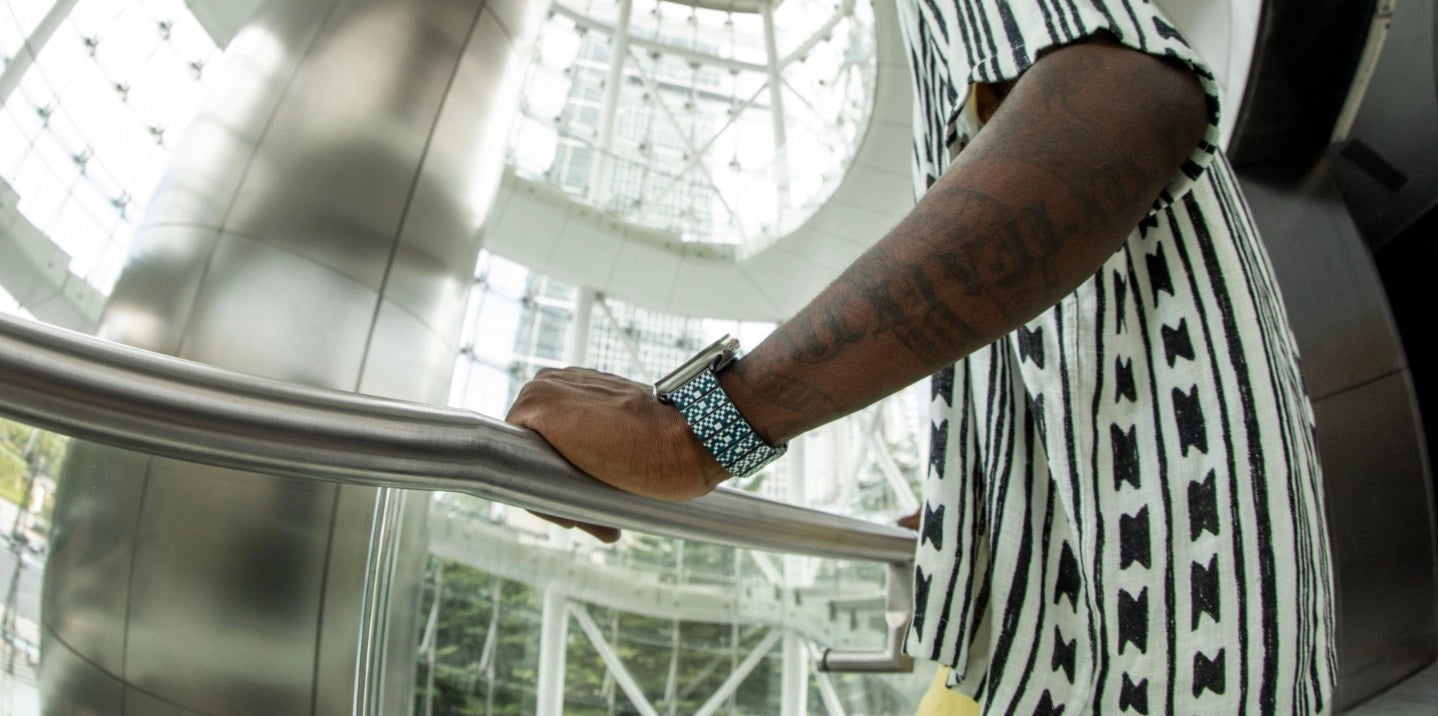 ChromaCarbon™
ChromaCarbon is a composite lamination technology that combines carbon fiber and aramid fiber by using special resin processed through high temperature and high pressure to maintain the excellent durability and toughness of different materials. And Fusion Weaving technology lets us cover black carbon fiber with pixelated colors of aramid fiber.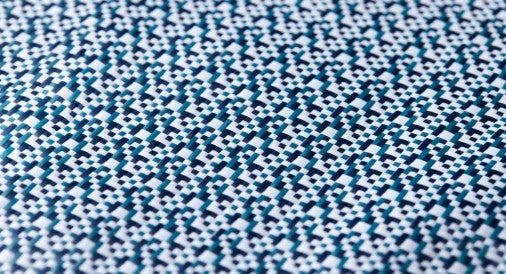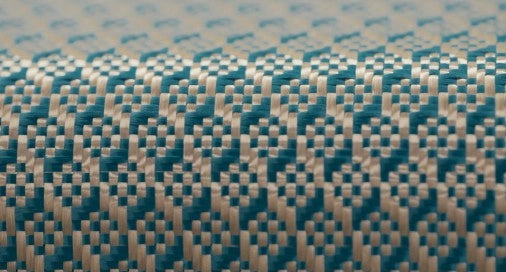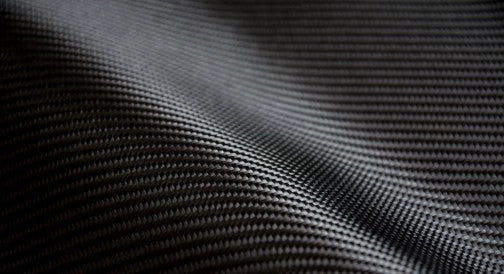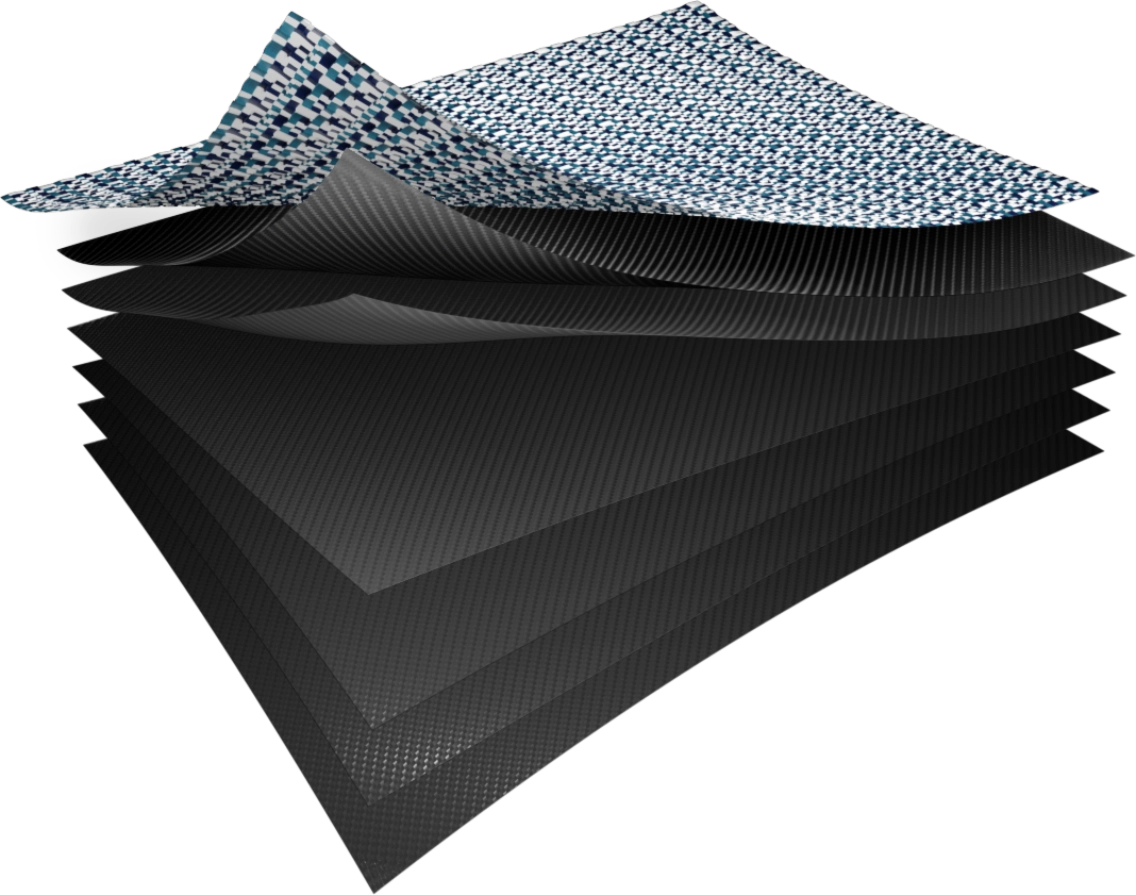 Single
Aramid Fiber Layer
Over 15
Carbon Fiber Layers
Magnetic Clasp
Effortlessly unlock and firmly close using the magnetic force of neodymium magnets.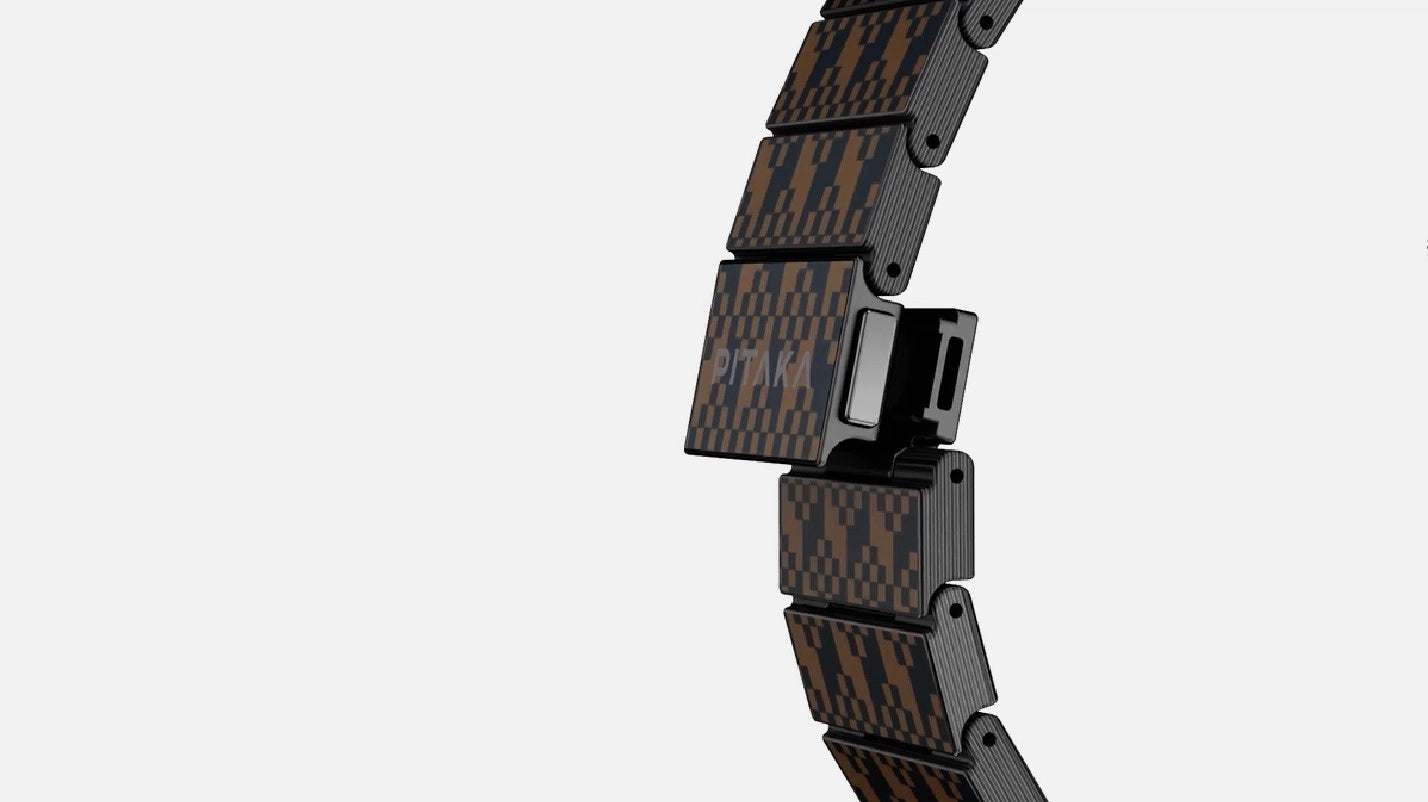 Dreamland ChromaCarbon Band
For Apple Watch
Durable, Comfortable Apple Watch Band Built with Carbon Fiber and Aramid Fiber links compatible with all Apple Watch models including Series 9-1, SE, and Ultra 2/Ultra. Durable, Comfortable Apple Watch Band Built with Carbon F... Durable, Comfortable Apple Watch Band Built with Carbon Fiber and Aramid Fiber links compatible with all Apple Watch models including Series 9-1, SE, and Ultra 2/Ultra. Read More
Made from carbon fiber and aramid fiber
Size: 42/44/45/49mm & 38/40/41mm
Adjustable watch band bracelet length
Lightweight and comfortable
Patented secure magnetic clasp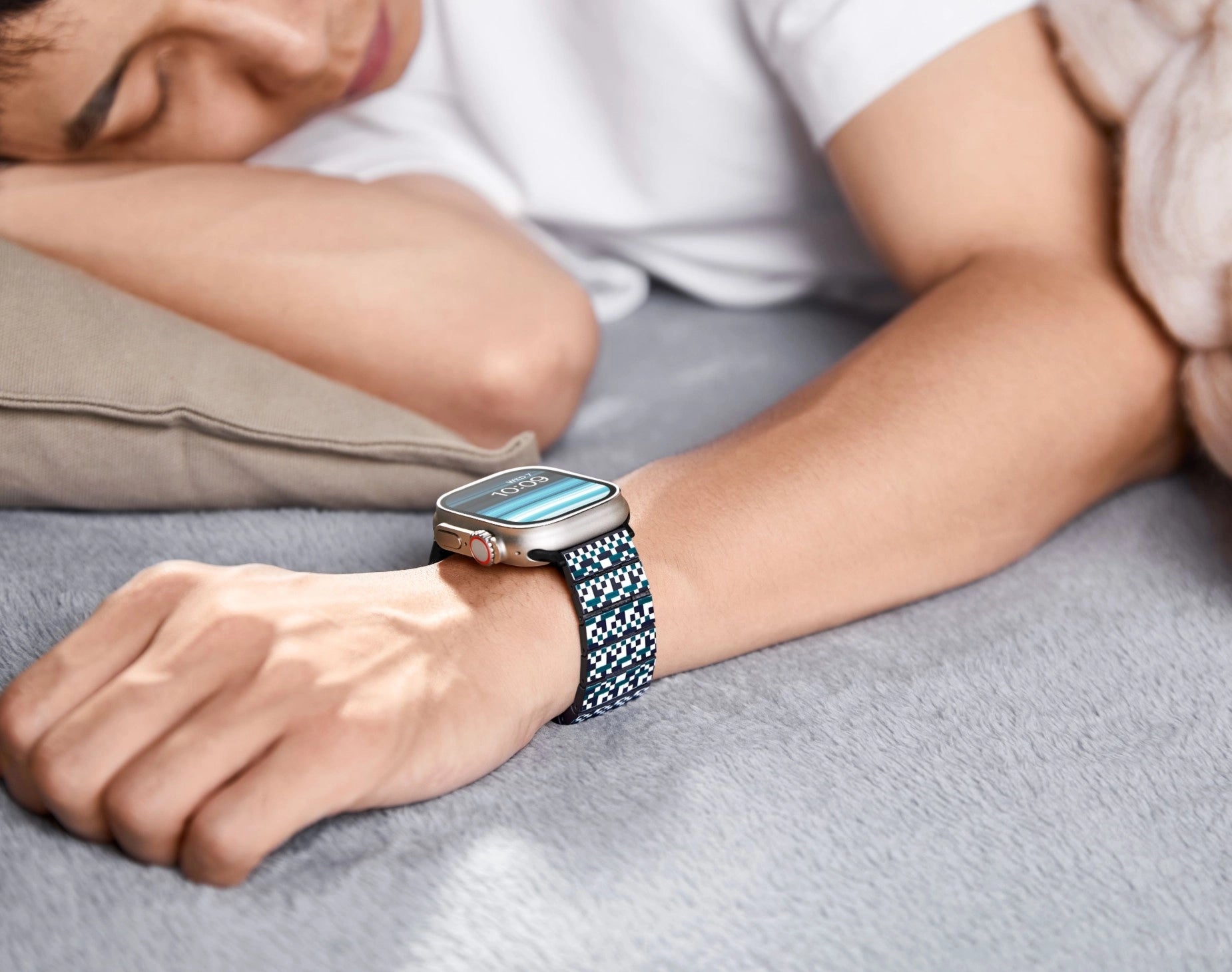 Effortless
Wearing
Experience
The watch band provides a pleasant and effortless wearing experience. It designs a gentle feel against the skin. Ensuring a comfortable sleep without irritation and allowing for unrestricted movement during active tasks.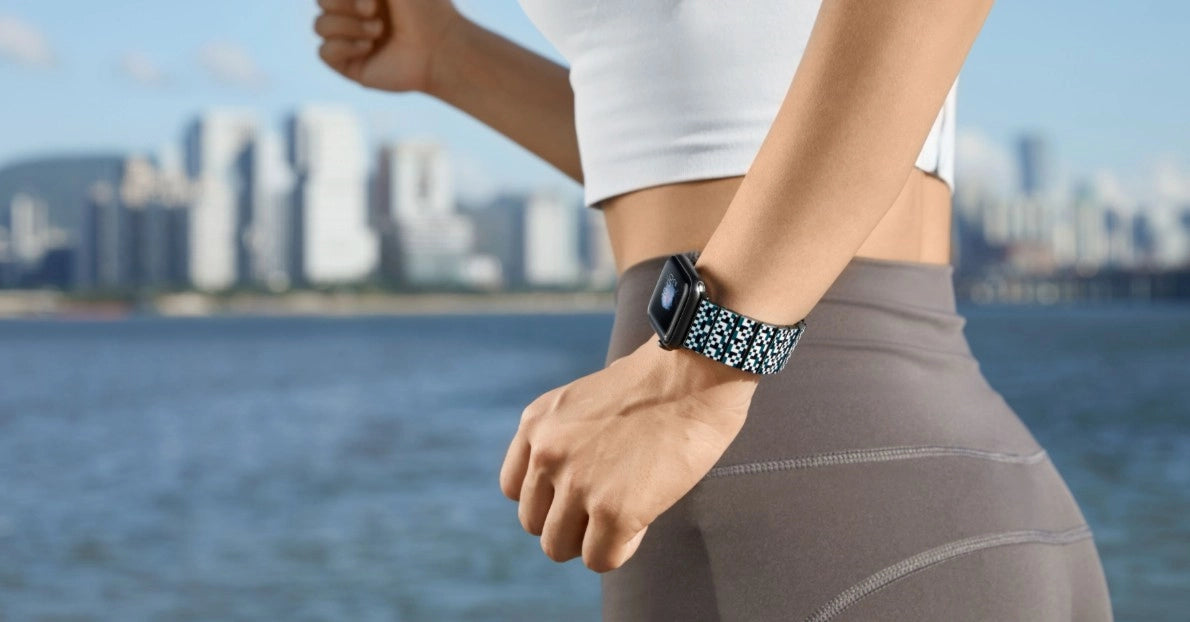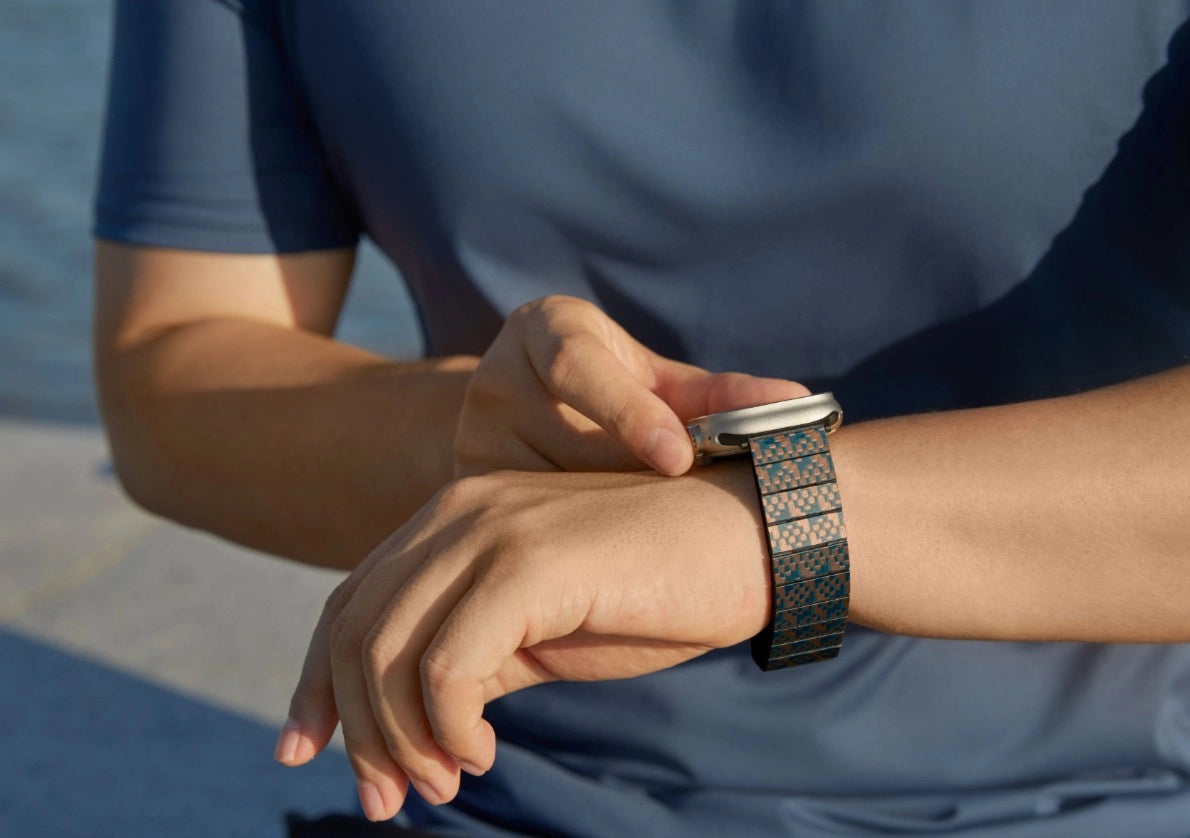 Lightweight
for Active
Movement
The lightweight construction eliminates any bulk or heaviness, allowing for freedom of movement. without irritation points. It ensures you focus on your activities without any distractions.
What is Weaving+?
The Weaving+ is a new product series launched by PITAKA in 2023. It originated from the "Weave the Next" playoff last year, a collision of ideas regarding phone case design. Beyond our classic design, the Weaving+ series presents brand-new vitality and artistic expression by weaving high-performance materials in a new way to make cases more creative and possible in pixel art form. Dreamland Series is our third creation related to Weaving+. Architecture, Watch Band, and Rubik's Cube. There are some similarities between them regarding creative thinking, structural organization, and spatial perception. This is PITAKA's creative "inner mind". What about yours?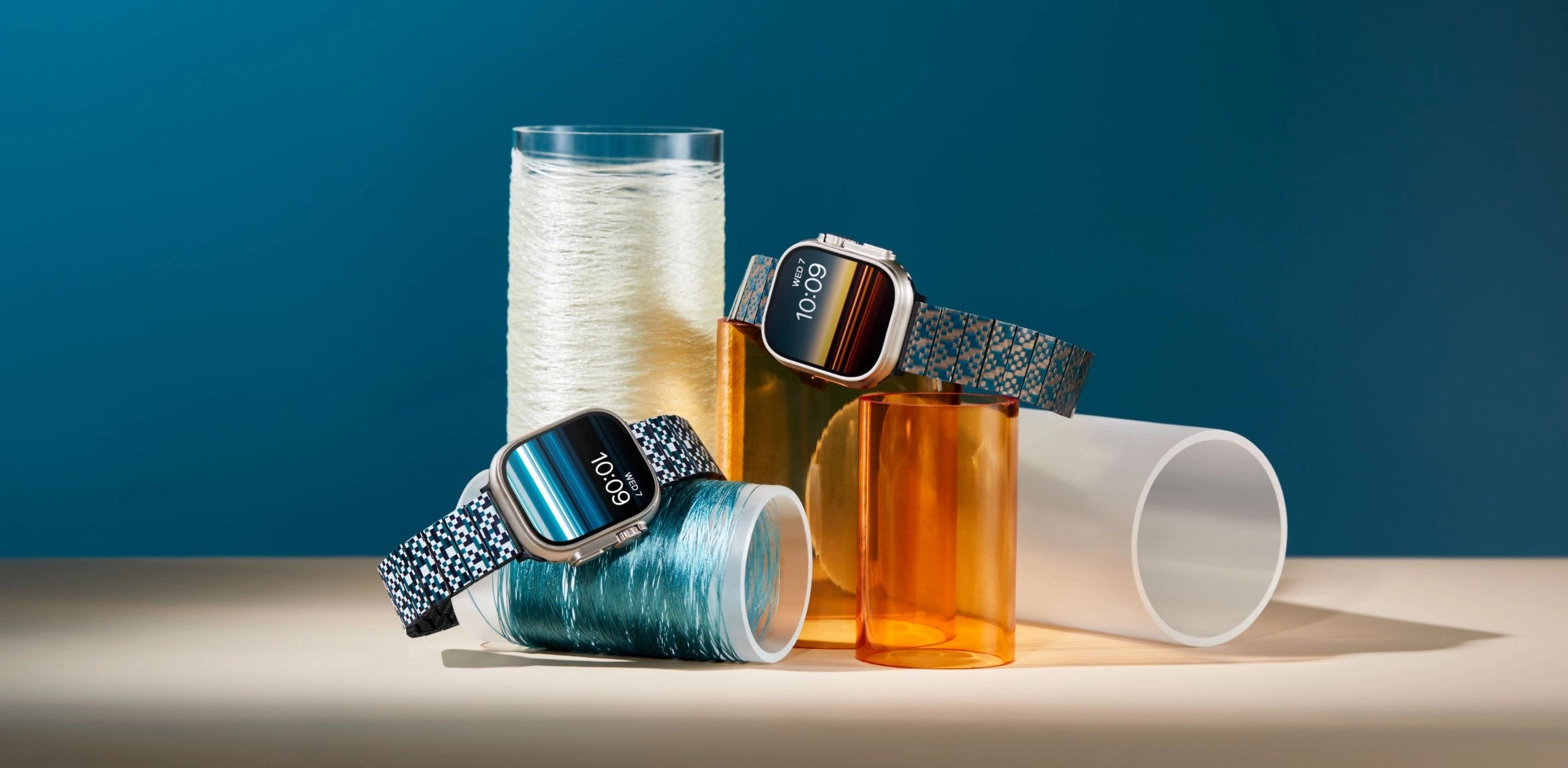 Easy installation
and adjustment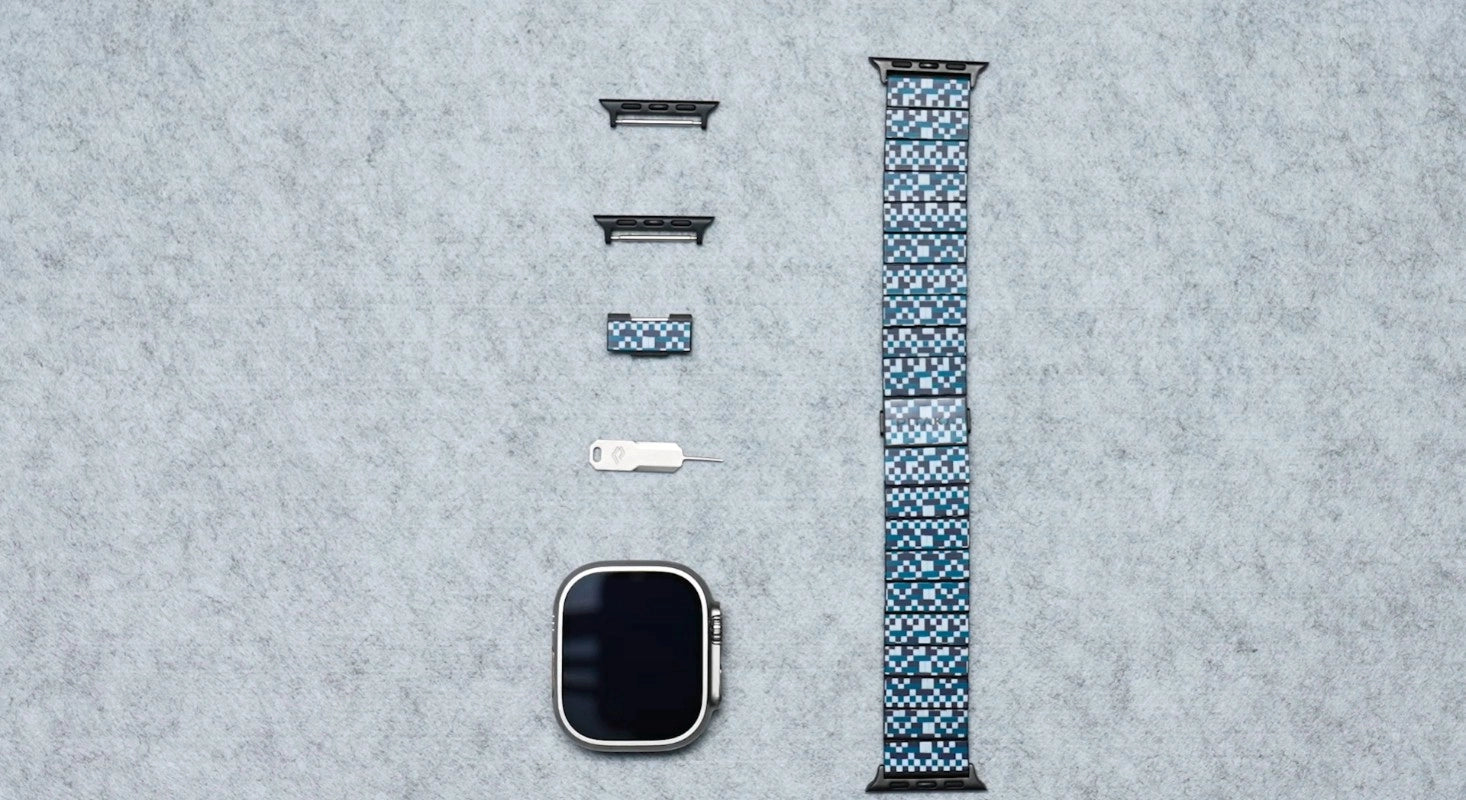 Easy to clean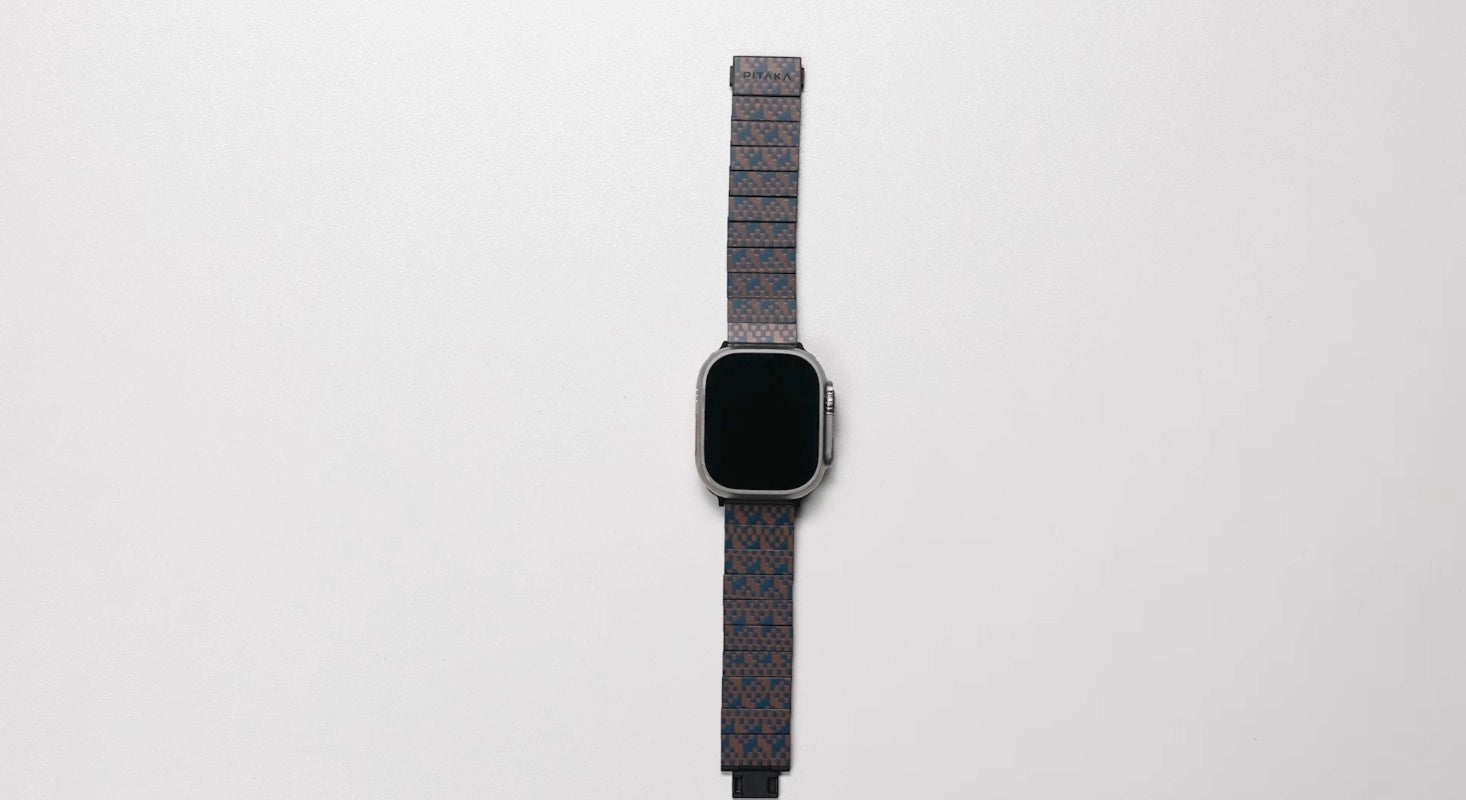 What's in box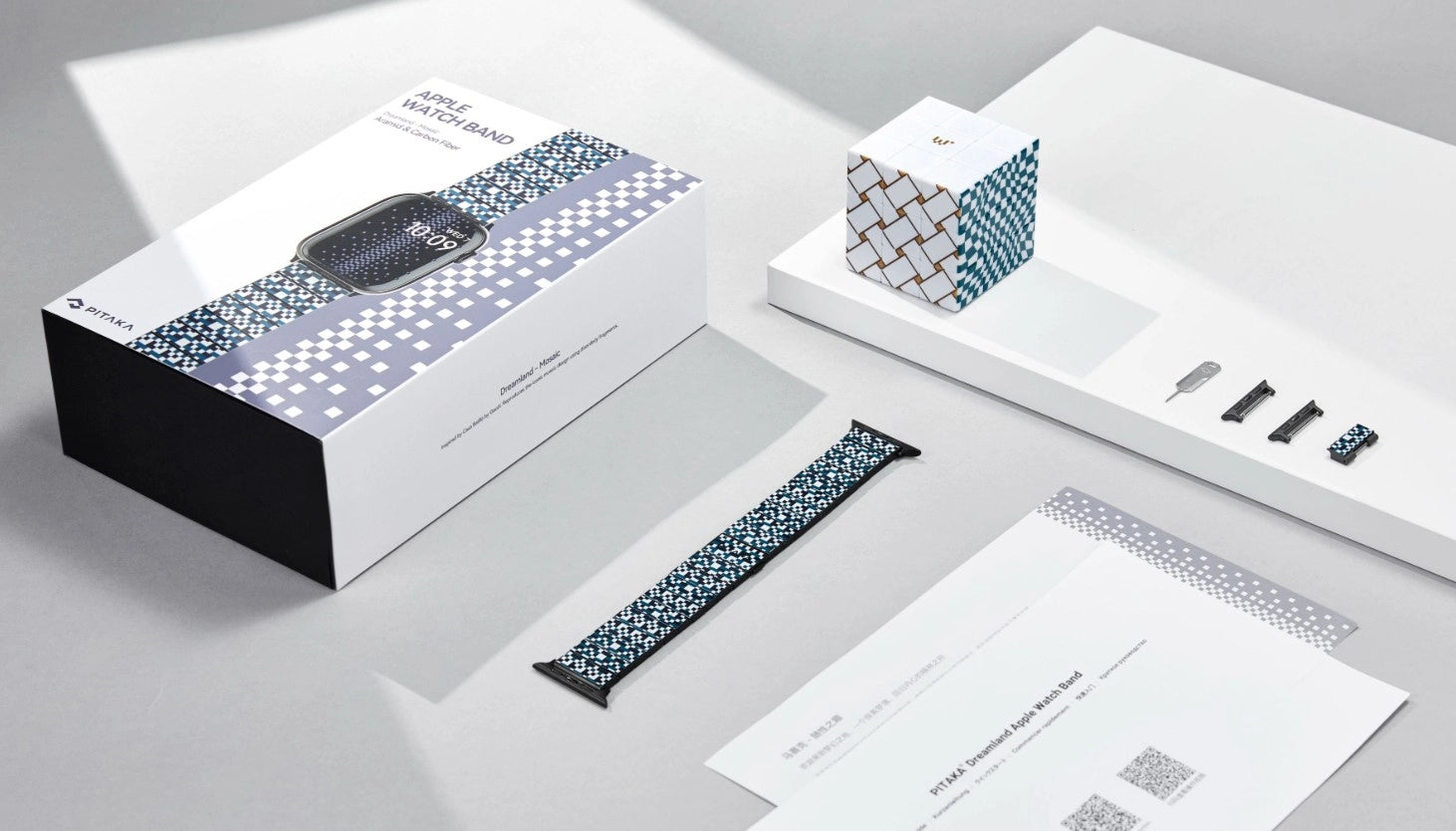 1 x Dreamland ChromaCarbon Band for Apple Watch (Stairs/Mosaic)
1 x Dreamland Rubik's Cube
1 x Link
1 x Link Tool
Compatibility
Compatible with Apple Watch models include Series 9-1, SE, and Ultra 2/Ultra, Apple Watch Band of different case sizes including 42/44/45/49mm, 38/40/41mm.
Specs
Dimensions
Length: 189.5mm (20 links) Thickness: 4mm Width: 22mm
Warranty
1 year warranty See our warranty page for more information.
FAQs
Q1. Is the watch band waterproof?
A1. Carbon fiber is waterproof. But it's not recommended to immerse the band in liquid. There is stainless steel inside the band, and seawater/poolwater may cause stainless steel pins to erode over time.
Q2. Will the magnetic Apple Watch band affect my smartwatch?
A2. The magnets are only in the strap connector and so should not affect the workings of the Apple Watch.
Q3. Are these carbon fiber links 100% pure carbon fiber?
A3. The Apple Watch band is not entirely made of carbon fiber. Its surface is composed of aramid fiber, and the rest is made of carbon fiber. Moreover, the spring bars, magnetic clasp, and connectors are made from metal.
PitaCare
WE CARE FOR OUR PLANET.
Rather than a mission, PitaCare is a sustainability journey put in place to protect and care for what matters the most to us - the world and the people around us. We care for people, their feelings, and their everyday life. We make what people can use and enjoy to simplify their lives.
Learn more about PITAKA and the environment
What else might you discover?
Reviews
Dreamland ChromaCarbon Band for Apple Watch
Unique and quality Watch Strap
Love my Apple Watch Ultra and this addition now stands it apart. Very pleased with all aspects of the customer service
Snug fitting band requires link removal
The band is very well made. For most people links will need to be removed. There is a video to help understand the process. It is a little difficult but with patience a nice outcome results.