Carbon Fiber Watch Band
For Apple Watch
World's first watch band with 100% carbon fiber links compatible with all Apple Watch models including Series 9-1, SE, and Ultra 2/Ultra. World's first watch band with 100% carbon fiber links com... World's first watch band with 100% carbon fiber links compatible with all Apple Watch models including Series 9-1, SE, and Ultra 2/Ultra. Read More
Rare and durable 1K carbon fiber
Size: 42/44/45/49mm & 38/40/41mm
Adjustable watch band bracelet length
Lightweight and comfortable
Patented secure magnetic clasp
Modern and Retro styles
Note: Only Watch Band sold in this page. If you need to add an Air Case for your watch, click here.
7-Day Returns
Free Shipping over 30 USD
Secure Checkout
Define Your Lifestyle
Carbon fiber is significantly lighter than steel and is often used as trim for high-end sports cars. It's a material that, when used stylistically, can truly define your personality.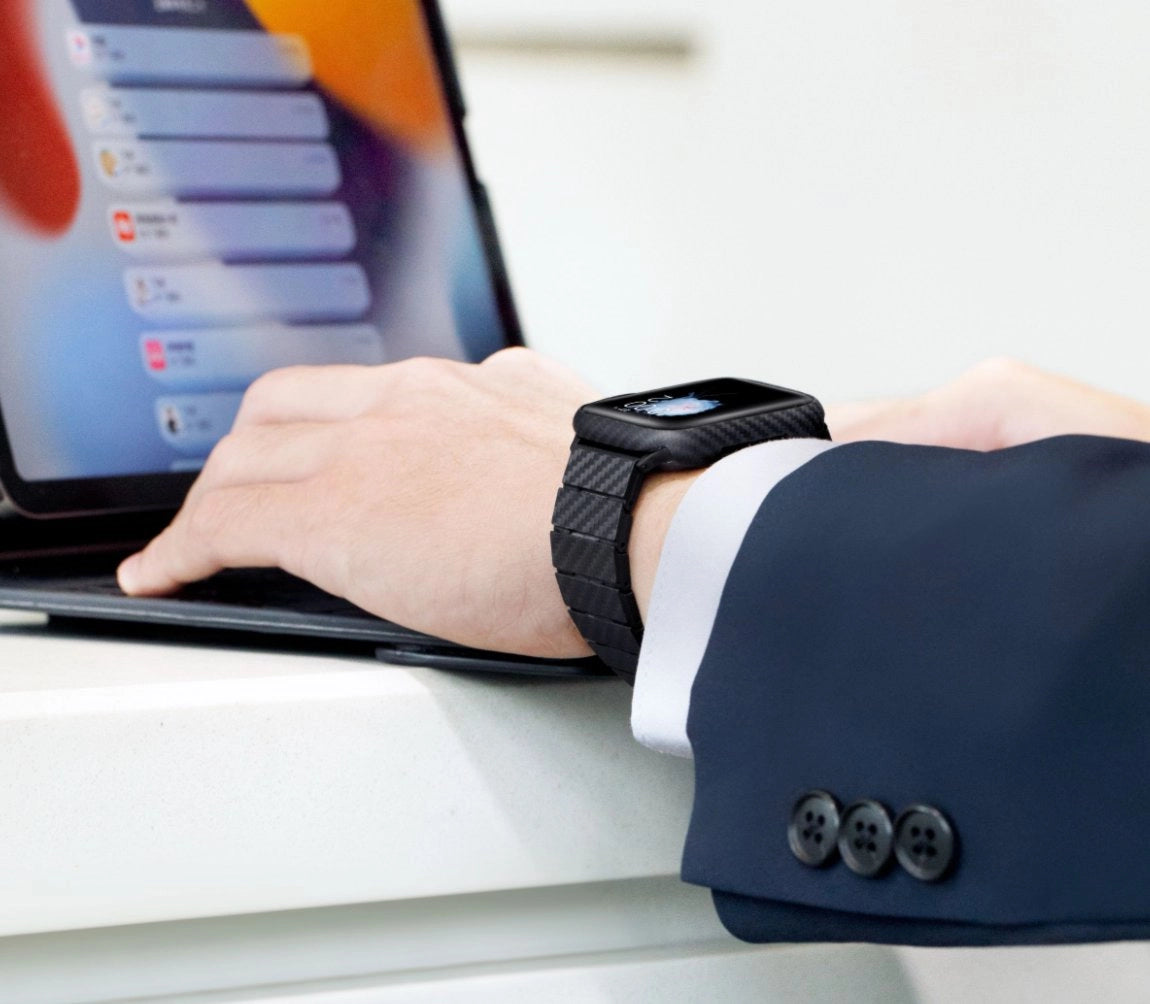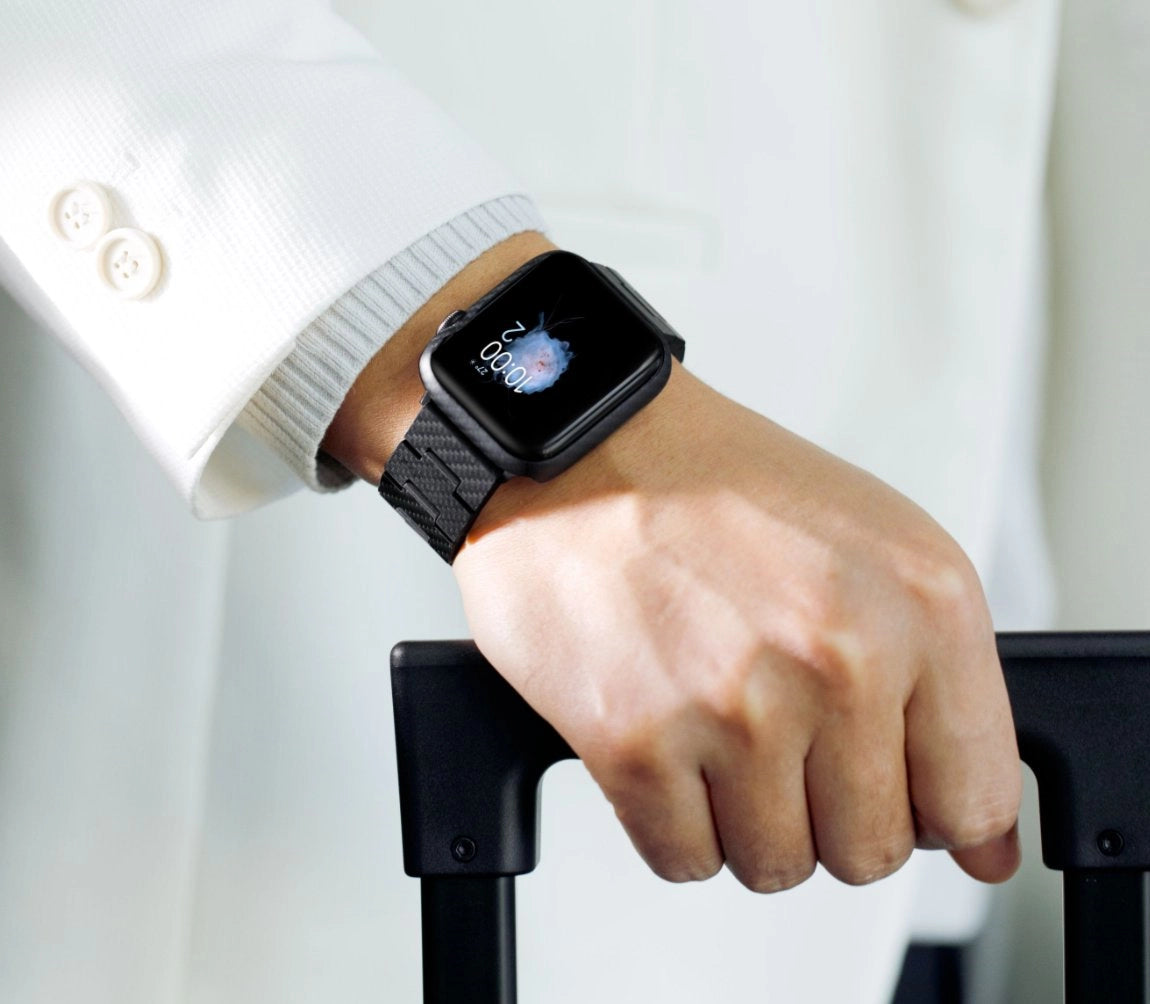 Streamlined Style
The minimalist, yet stand-out aesthetic of the black carbon fiber watch band
is a fashionable addition to any Apple Watch.
A Secure
Magnetic Clasp
Keep your watch firmly in place with our patented magnetic fastener and security lock. And take it down with a single click.

Suitable
For Anyone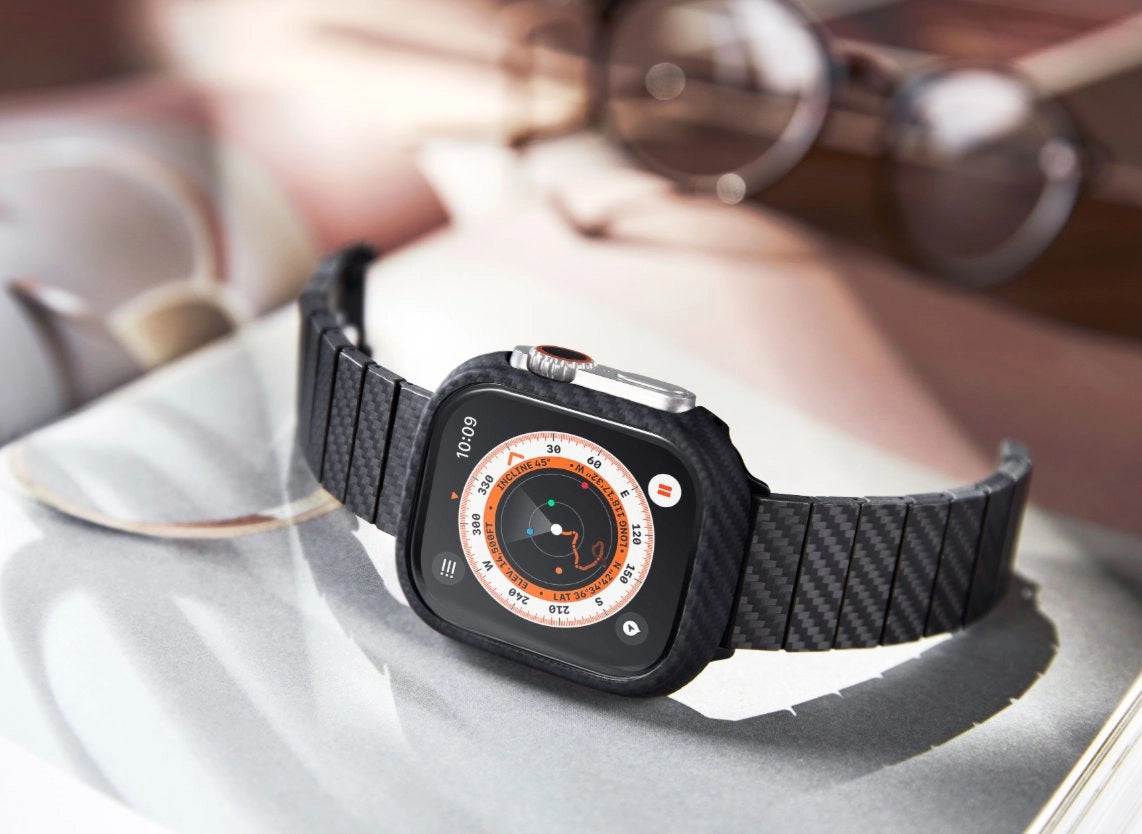 Fits Any Wrist
Easily adjust the watch band bracelet by adding or removing links using the tool provided. *Fits wrist sizes of up to 7.5in/190mm (Retro) and 8.1in/205mm (Modern). Does not include Apple Watch.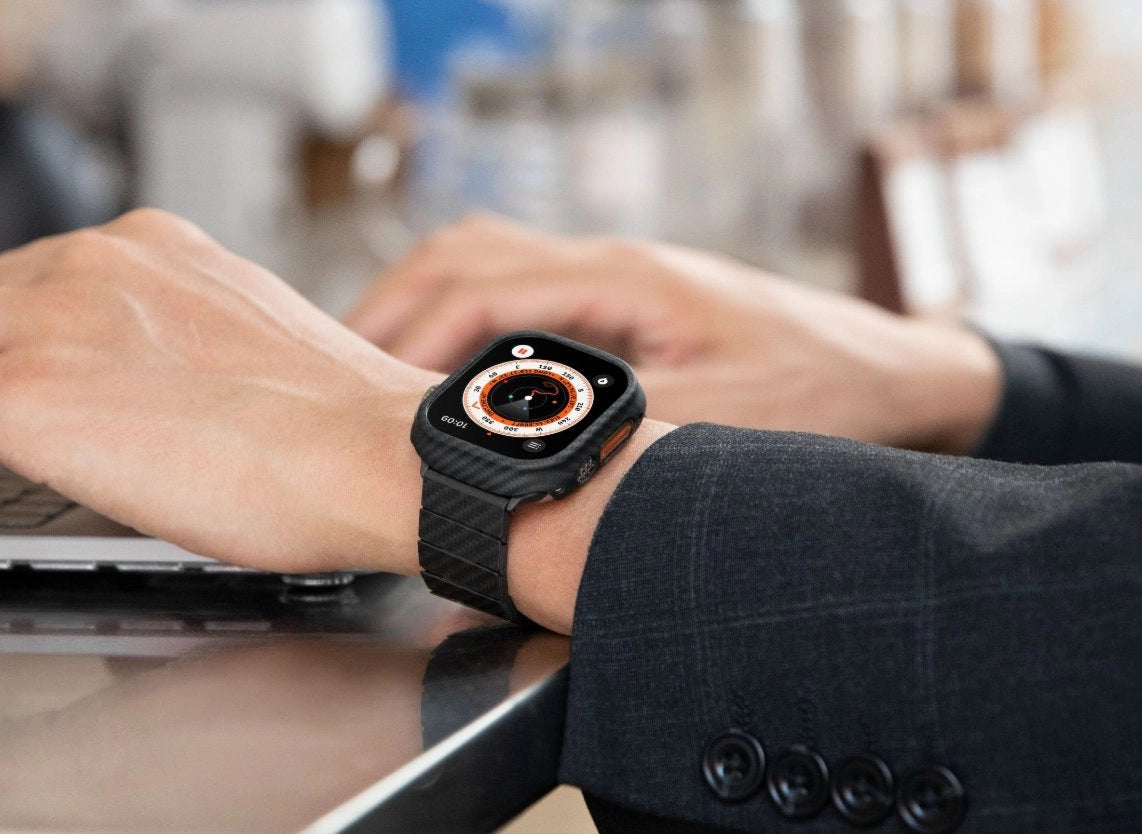 Compatible With All Apple Watch Models
Attach the link bracelet strap to your Apple Watch Series 8-1, SE and Ultra of different case sizes including 38/40/41mm, 42/44/45mm
Style up my daily
Tag us on Instagram with #Pitaka to get featured here
parth_gtr34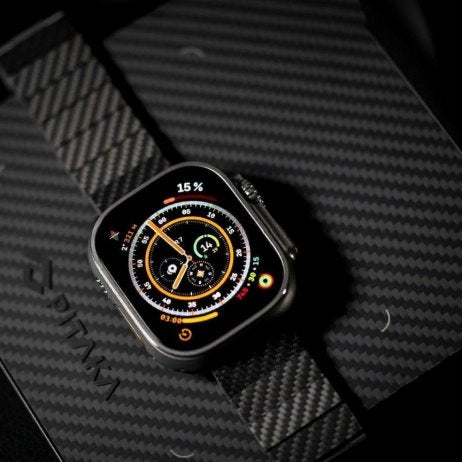 threeblacknumbers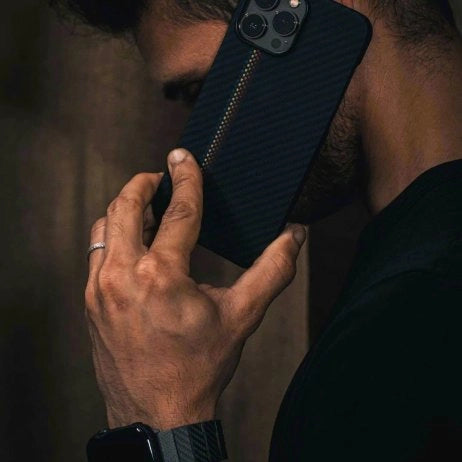 loristube.tech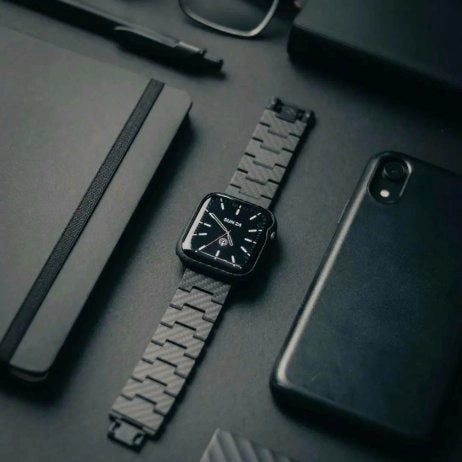 parth_gtr34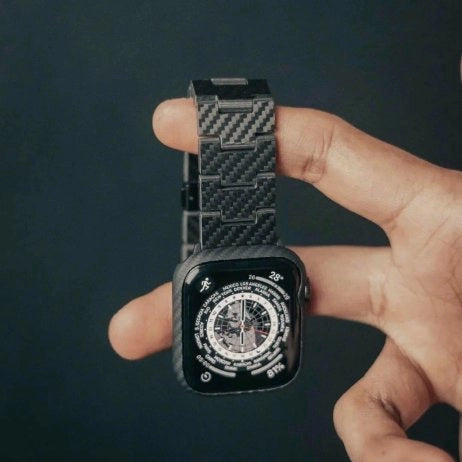 parth_gtr34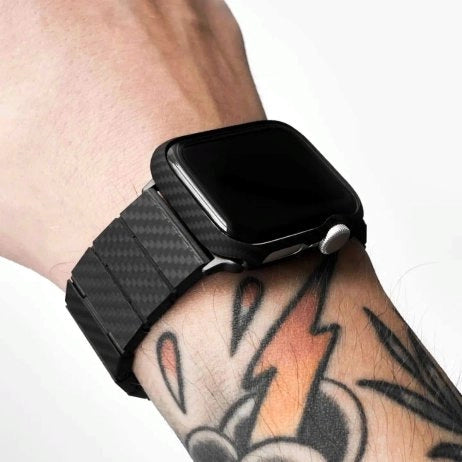 neovandalizam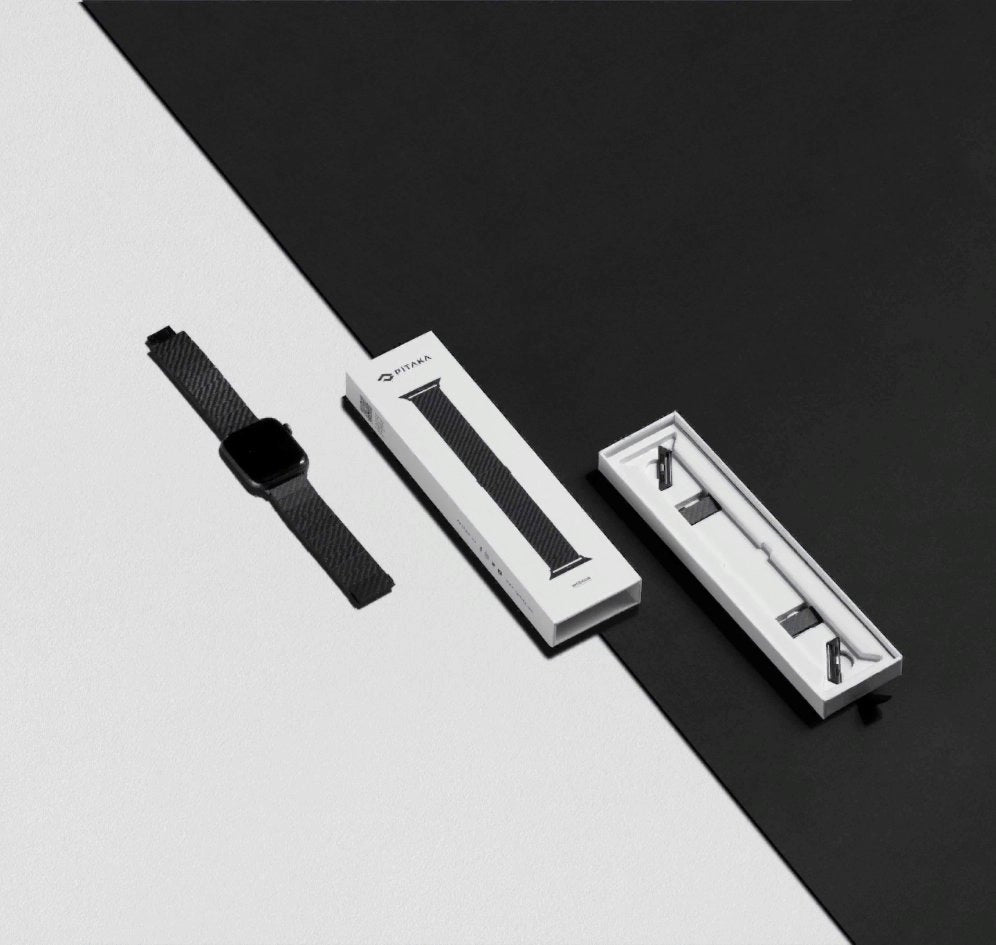 Included in the Box
1 x Carbon Fiber Apple Watch Band (42/44/45/49mm & 38/40/41mm)
Modern: 2 x 0.39in (9.85mm) Links
Retro: 2 x 0.47in (11.86mm) Links
1 x Link Tool
Need Extra Links? Click here!
Compatibility
Compatible with Apple Watch Series 8/7/6/SE/5/4/3/2/1, Apple Watch Band of different case sizes including 42/44/45/49mm, 38/40/41mm.
Seawater may cause stainless steel pins to erode over time.
Modern fits a wrist size of up to 8.1in/205mm with extra links (not including Apple Watch).
Retro fits a wrist size of up to 7.5in/190mm with extra links (not including Apple Watch).
FAQs
Q1. How do I adjust the size of the wristband?
A1. To change the watch size, please read the Quick Guide included with your band.
Q2. Will the magnetic Apple Watch band affect my smartwatch?
A2. The magnets are only in the strap connector and so should not affect the workings of the Apple Watch.
Q3. How to change the Apple Watch band bracelet?
Q3. The link band attaches to your Apple Watch as other straps, but please follow the Quick Guide or video for more information.
PitaCare
WE CARE FOR OUR PLANET.
Rather than a mission, PitaCare is a sustainability journey put in place to protect and care for what matters the most to us - the world and the people around us. We care for people, their feelings, and their everyday life. We make what people can use and enjoy to simplify their lives.
Learn more about PITAKA and the environment
What else might you discover?
$55.20 $69.00