Shockproof
MagSafe Compatible iPhone 15
Case with Military-grade Protection
MagEZ Case Pro 4
for iPhone 15/15 Pro/15 Plus/15 Pro Max
MagEZ Case Pro 4
For iPhone 15/15 Pro/15 Plus/15 Pro Max
A military-grade shockproof case made from aramid fiber and TPU combined. A military-grade shockproof case made from aramid fiber a... A military-grade shockproof case made from aramid fiber and TPU combined. Read More
Military-grade all-around protection against shock
Thin (1.65mm) and light (35g)
Built-in NFC chips to check product authenticity
Metal buttons and raised camera lip
MagSafe compatible
Note: Due to Chinese holidays, it may cause delays in orders' logistics from Sept 27th to Oct 6th.
If the order is not shipped beyond 5 days, we will send a branded gift to ship with your purchase.
7-Day Returns
Free Shipping over 30 USD
Secure Checkout
Military
Grade Drop Tested
The rigid-constructed iPhone 15 case is standard MIL-STD-810H tested and protects your phone from all kinds of damage.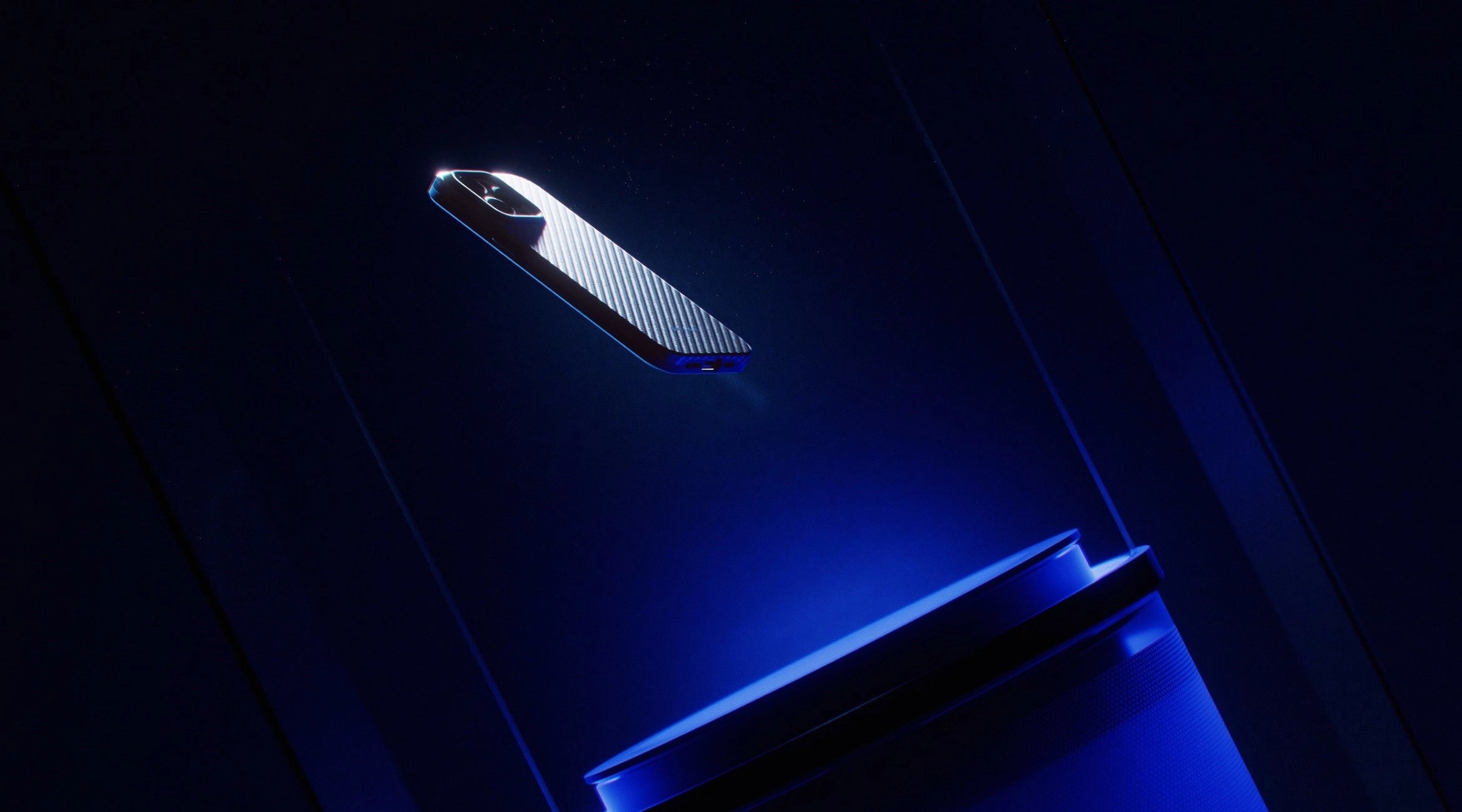 All-around Protection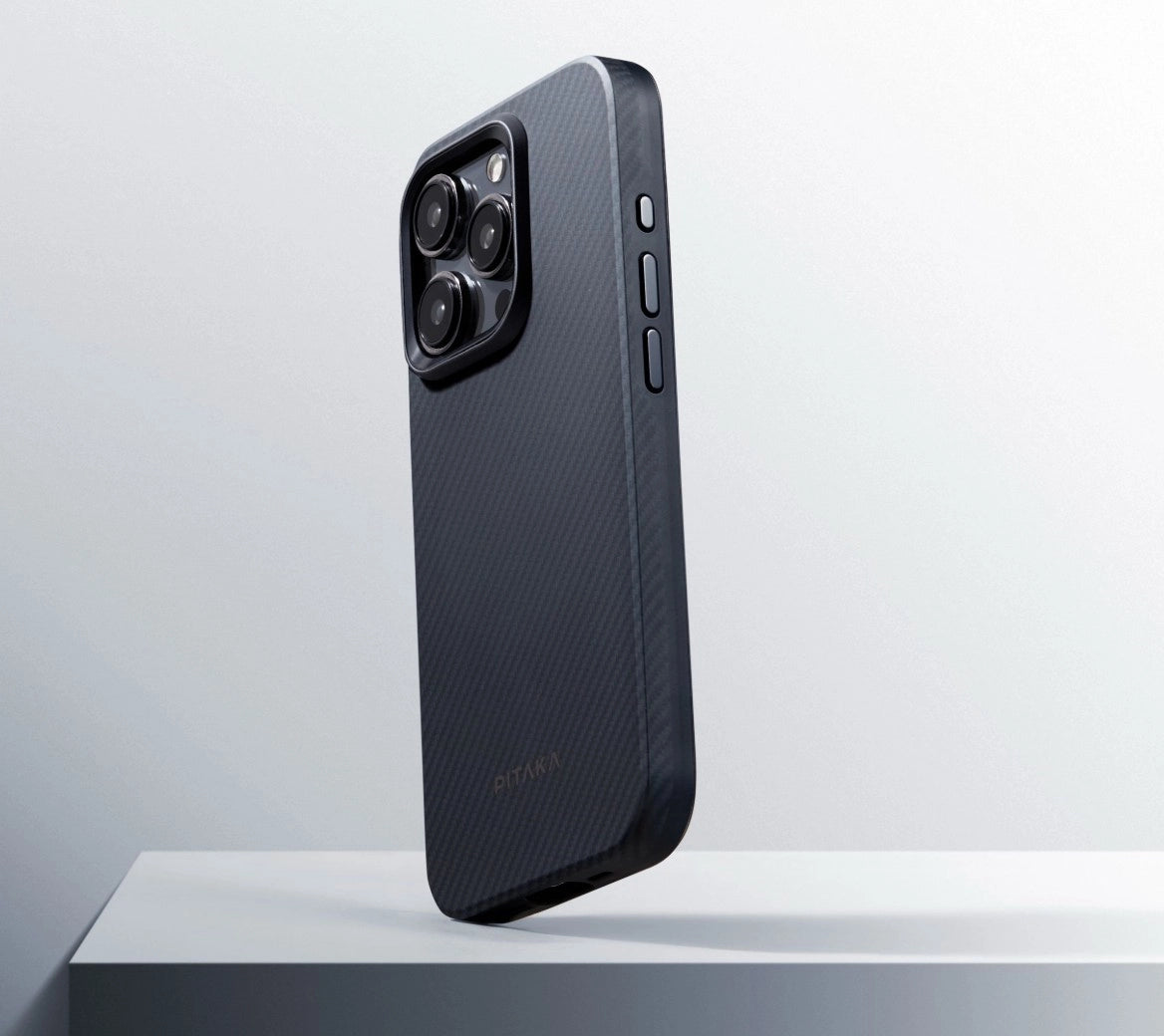 The aerospace-grade aramid fiber integrates with TPU seamlessly from all dimensions, with each side covered with aramid fiber to protect the back and sides of your iPhone 15.
Soft leather lining protects the back of your iPhone.
Raised metal camera lip protects the camera lenses from scratches and damage.
Blending Aesthetics
with Durability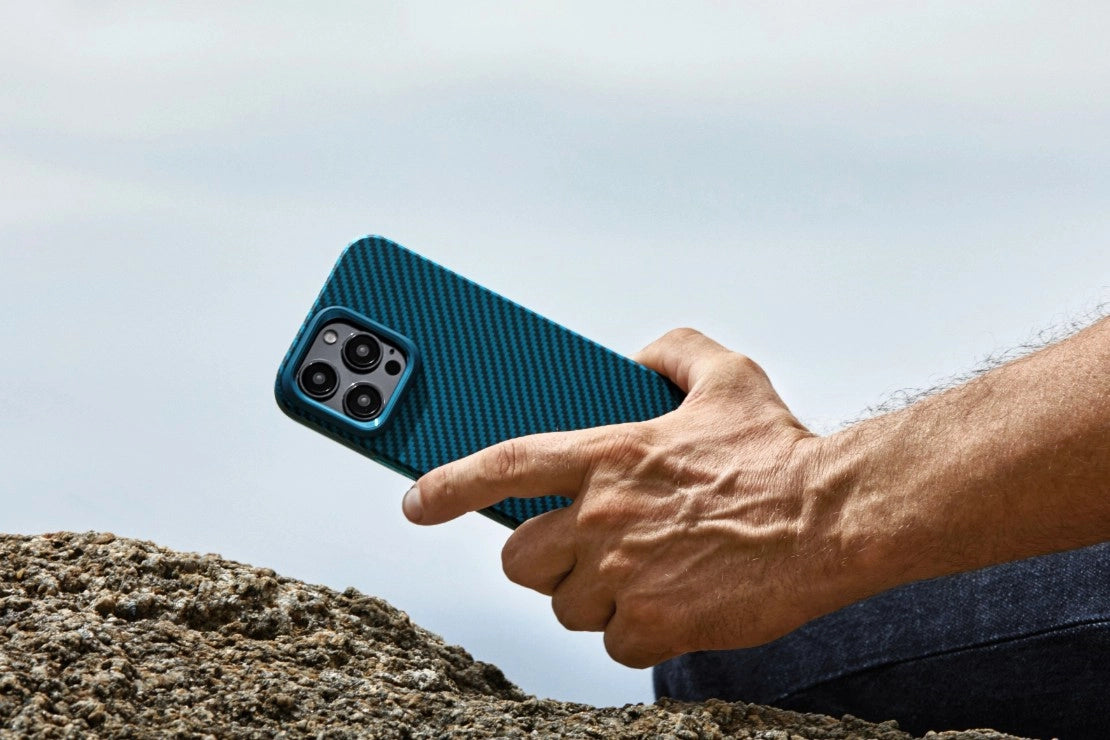 Slim and Light
Made from light yet durable aramid fiber, our iPhone 15 case is slim yet strong. And through 3D Injection Molding Labeling technology, aramid fiber and TPU are integrated seamlessly to make the case sleek without compromising its durability.
MagSafe Compatible
Embedded with the most powerful permanent N52SH magnets, the case helps attach your iPhone 15 securely to a MagSafe-compatible charger, like MagEZ Slider 2 or MagEZ Car Mount Pro, to enjoy stable wireless charging.
Protection Starts from Every Point
Extra Protection
The metal buttons and raised camera lip provide enhanced protection for your iPhone 15.
NFC Chips
Built-in NFC chips mean you can tap to check the case's authenticity with your NFC-enabled iPhone and access games, wallpapers, and music from PITAKA.
Chamfered Edges
Chamfered cutting edges make the case look slimmer and more comfortable to hold.
Ultra-thin Front Lip
1.2mm super thin front lip wraps your iPhone 15 in a compact bulk and provides an optimal grip.
Which One Should You Choose?
Materials
Aramid fiber; TPU; Nappa leather; Aluminum alloy
Tech
3D Injection Molding Labeling
Specs
Thickness
Max 1.65mm / 0.065in
Materials and Tech
Aramid fiber TPU Nappa leather Aluminum alloy
Warranty
2 months warranty See our warranty page for more information.
FAQs
Q1. What's the difference between MagEZ Case 4 and MagEZ Case Pro 4?
A1. Apart from the slim and lightweight construction, MagEZ Case Pro 4 provides military-grade all-around protection for your iPhone 15. It is built with the seamless integration of aramid fiber and TPU material, soft microfiber lining, and added protectors for the buttons and cameras, etc., providing extra protection against impacts.
Q2. Can this case work with Apple's MagSafe accessories?
A2. Yes, the MagSafe iPhone 15 cases are compatible with Apple Official MagSafe accessories.
Q3. The size of the iPhone 15 is the same as iPhone 15 Pro. Can I apply my iPhone 15 Pro case to iPhone 15?
A3. Although the iPhone 15 is of the same size as the iPhone 15 Pro, there are still some differences in the details of the camera. IPhone 15 is designed with 2 camera lenses, while iPhone 15 Pro with 3 camera lenses, so the phone cases are not universal for the two different models.
Q4. How to verify if your PITAKA phone case is authentic?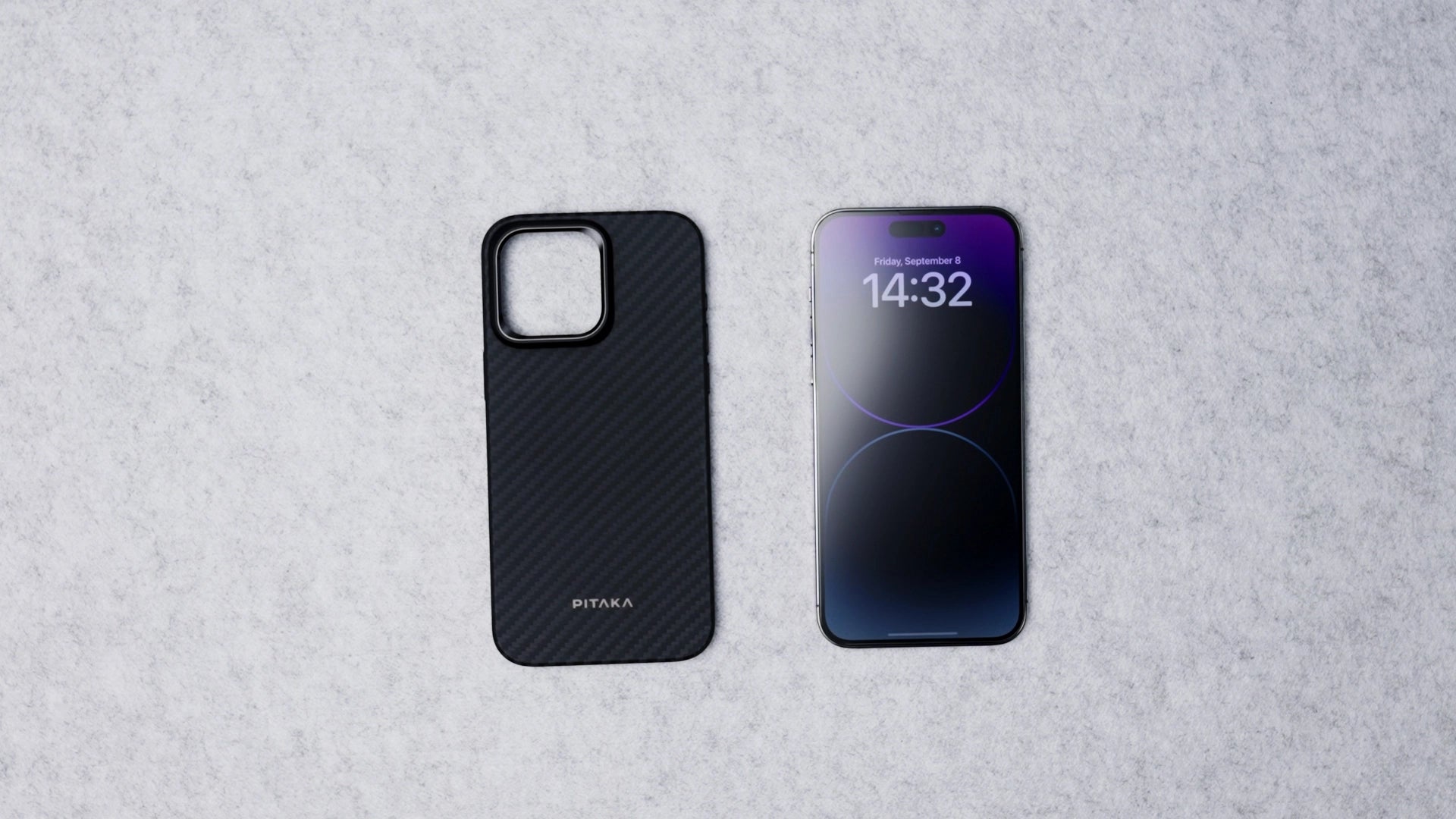 PitaCare
WE CARE FOR OUR PLANET.
Rather than a mission, PitaCare is a sustainability journey put in place to protect and care for what matters the most to us - the world and the people around us. We care for people, their feelings, and their everyday life. We make what people can use and enjoy to simplify their lives.
Learn more about PITAKA and the environment
What else might you discover?
Reviews
Protection without compromise
I got my first Pitaka case when the iPhone 13 Pro came out. That MagEZ Case Pro has handled everything I could throw at it: heavy machinery work, salty sea air on boats, and even a motorcycle crash. It's undeniably stronger than cases that are much heavier and thicker. If I had an office job, I'd probably spring for the thinner version but I'm not the type to ever hold back from activities to pamper a phone. Upgrading to iPhone 15 Pro now and there was no question what case I'd be getting. Really liking how the aluminum camera frame has a layer of tough TPU outside it. The lack of a mute switch on the new phone also gets rid of the hole the old case had for that. Now it's a pressable metal button and all the better for it. I don't really know what to make of the NFC, honestly. That's not something I ever think about. MagSafe has always worked well with this case and it holds the weight of the iPhone 13 Pro and 15 Pro very strongly. I can't speak for the larger phones but I suspect they won't have any problems.
MagEZ Case Pro 4 for iPhone 15 Pro
Premium with very good finish
Protection is high but slim
Welcome!
I did not get them. And the company account yet to it. To ask for let looking after both cases be kind.
Thank you!
Róbert Böjtös
ZARO Architect Kft.
Product
I have received it. Great product.
MagEZ Case Pro 4 for iPhone 15 Pro max
I love the case excellent product. I love everything I've purchased from pitaka we definitely recommend to friends and family. Thank you for the follow up and excellent customer service