A MagSafe-compatible protective case for AirPods 3. A MagSafe-compatible protective case for AirPods 3. A MagSafe-compatible protective case for AirPods 3. Read More
Built-in MagSafe magnets
Crafted from rare and durable 600D aramid fiber
Nonslip texture enhances grip
A form-fitting design
Shop now, pay over time with Klarna.
7-Day Returns
Free Shipping over 30 USD
Secure Checkout
MagEZ Case
for AirPods 3
The minimalist aramid fiber case with MagSafe compatibility.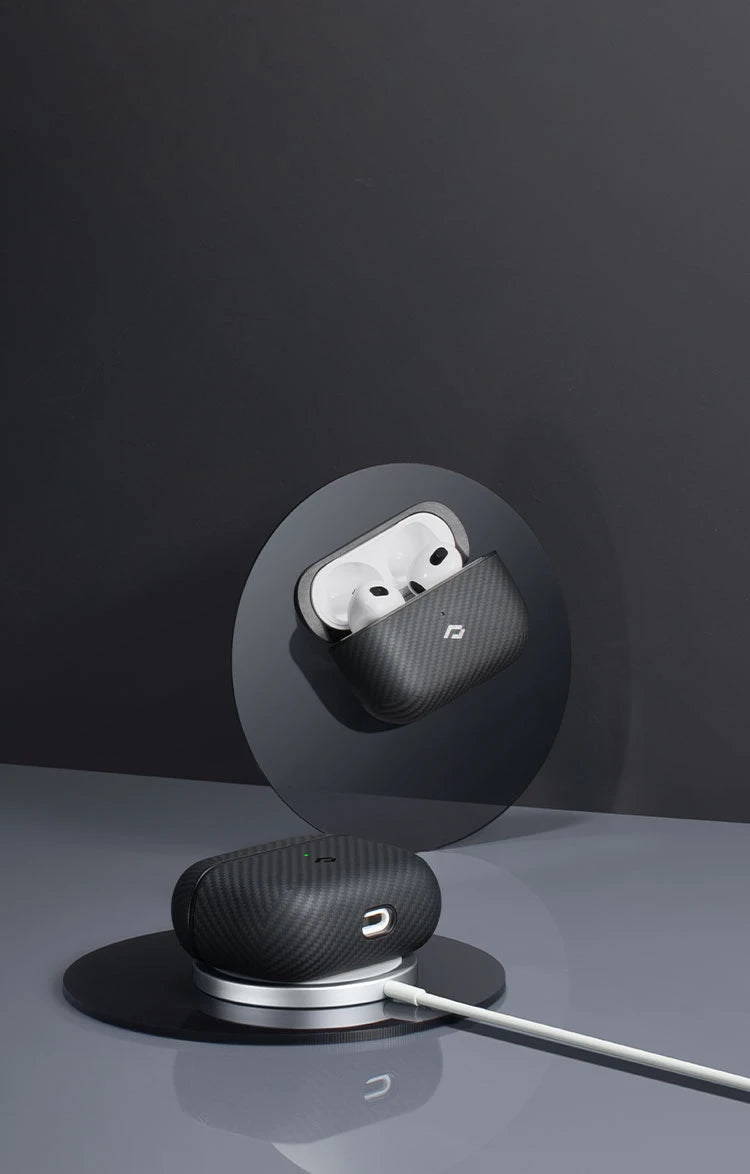 MagSafe Compatible
With built-in MagSafe magnets, securely attach and charge your AirPods 3 through the case using your MagSafe charger.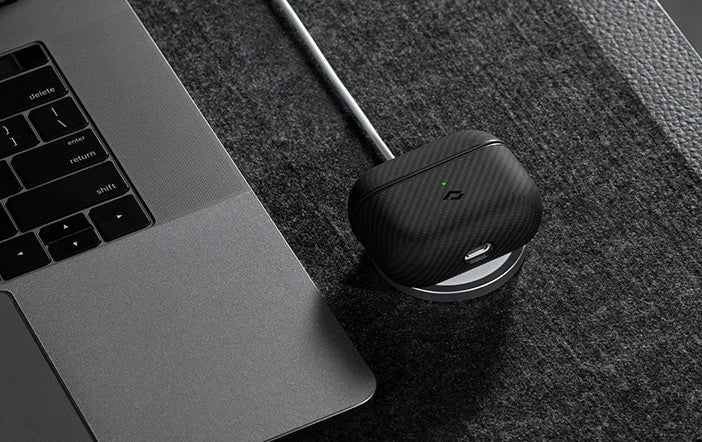 Exclusive Luxury
Used exclusively for PITAKA's premium cases, 600D has a more delicate weave and is smooth to the touch.
3D Grip Technology
Our unique vacuum forming process creates a nonslip texture that improves grip while also feeling soft to the touch.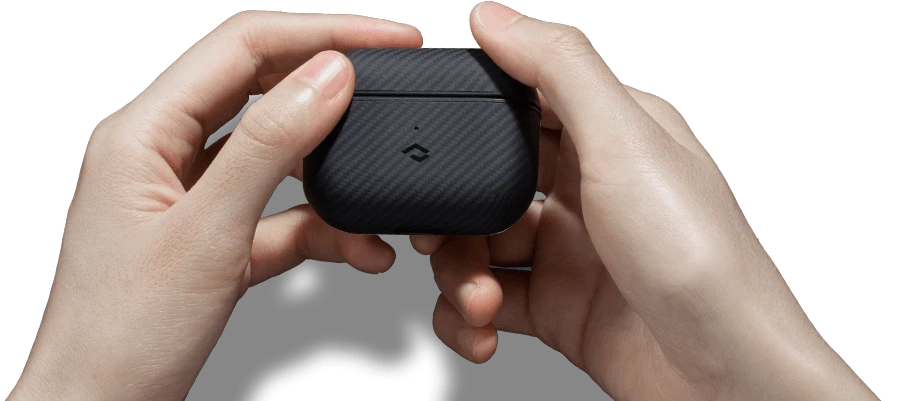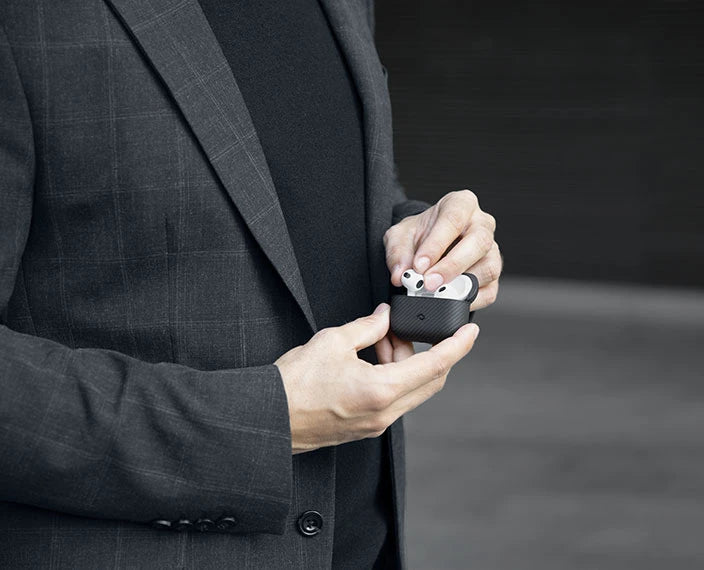 A Form-fitting Design
Precision-cut allowing easy access to the AirPods 3 LED charging indicator and Lightning port without removing the case. This minimalist case snuggly fits your AirPods 3, retaining its pocket size and shape.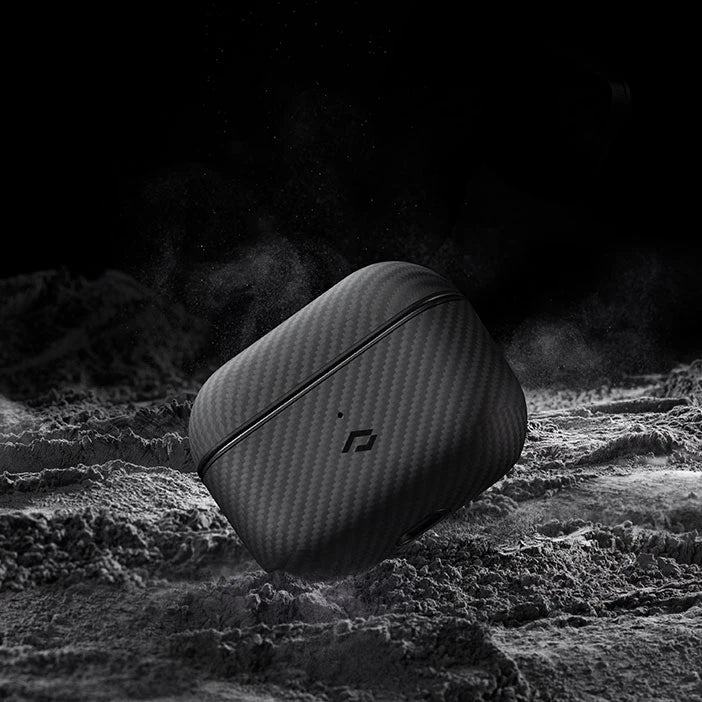 Compatibility
MagEZ Case is compatible with Apple AirPods 3.
Can be charged wirelessly, with a MagSafe charger or with a Lightning cable.
Charge using a standard Qi wireless charging pad such as the MagEZ Slider.
Specs
Materials and Tech
Warranty
2 months warranty See our warranty page for more information.
Package Contents
1 x MagEZ Case for AirPods 3
FAQs
Q1. Is MagEZ Case for AirPods 3 compatible with the MagEZ Series?
A1. The MagEZ Case for AirPods 3 can be charged with any Qi wireless chargers including PITAKA Air Series wireless chargers. You can also put the AirPods 3 on the MagEZ Slider to charge, but for other MagEZ series chargers, they can't hold the AirPods 3.
PitaCare
WE CARE FOR OUR PLANET.
Rather than a mission, PitaCare is a sustainability journey put in place to protect and care for what matters the most to us - the world and the people around us. We care for people, their feelings, and their everyday life. We make what people can use and enjoy to simplify their lives.
Learn more about PITAKA and the environment
What else might you discover?