A 6-in-1 charging station that can handle devices with USB-C or Lightning ports. A 6-in-1 charging station that can handle devices with US... A 6-in-1 charging station that can handle devices with USB-C or Lightning ports. Read More
Charges six devices at the same time, including your iPhone or Android phone
Lightning to Type-C toggling
Built-in Apple Watch charging module
A hidden drawer to store your small personal items
Charge your tablet horizontally or vertically
Use a travel pouch for travel
7-Day Returns
Free Shipping over 30 USD
Secure Checkout
Simplified Charging
A 6-in-1 Wireless Charging Station for All Your Apple and Android Devices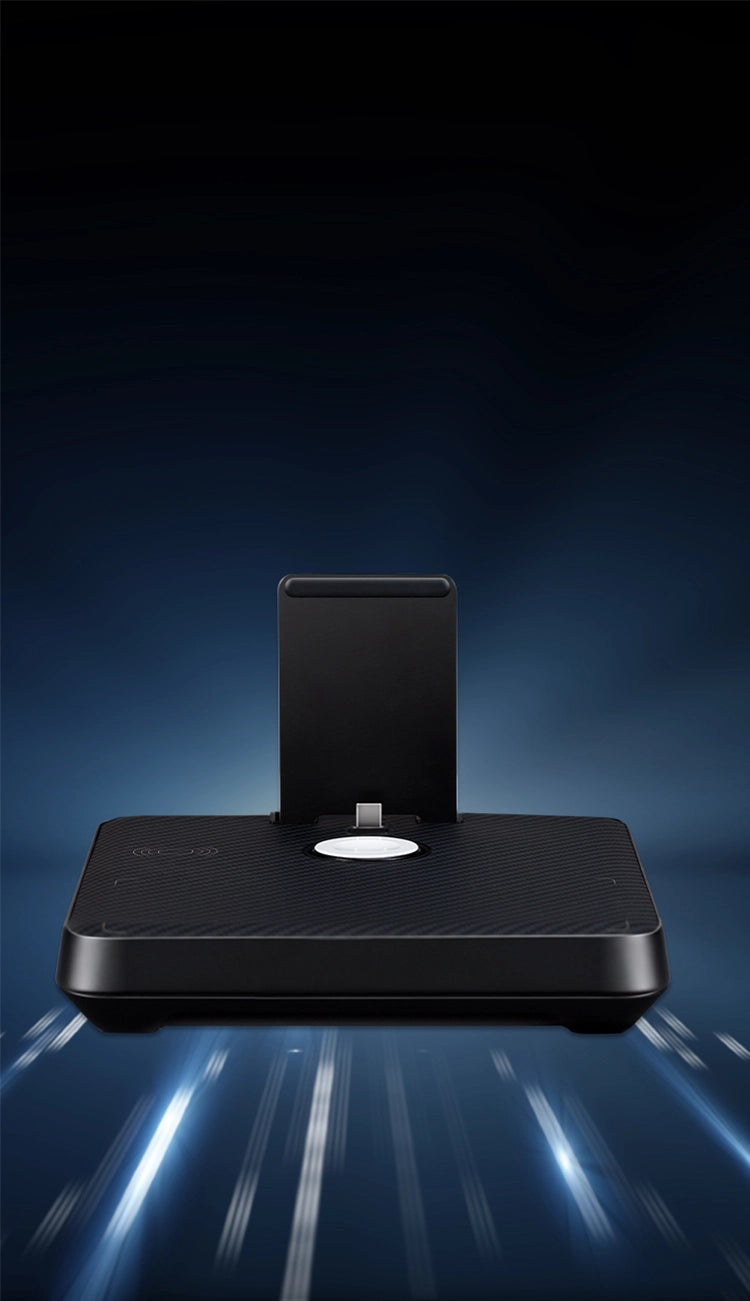 Charges All Your Devices at Once
Experience charging like never before with the Air Omni. Charge your iPhone, Android devices, Apple Watch, AirPods and Samsung Ear Buds, iPad, and more - all at the same time.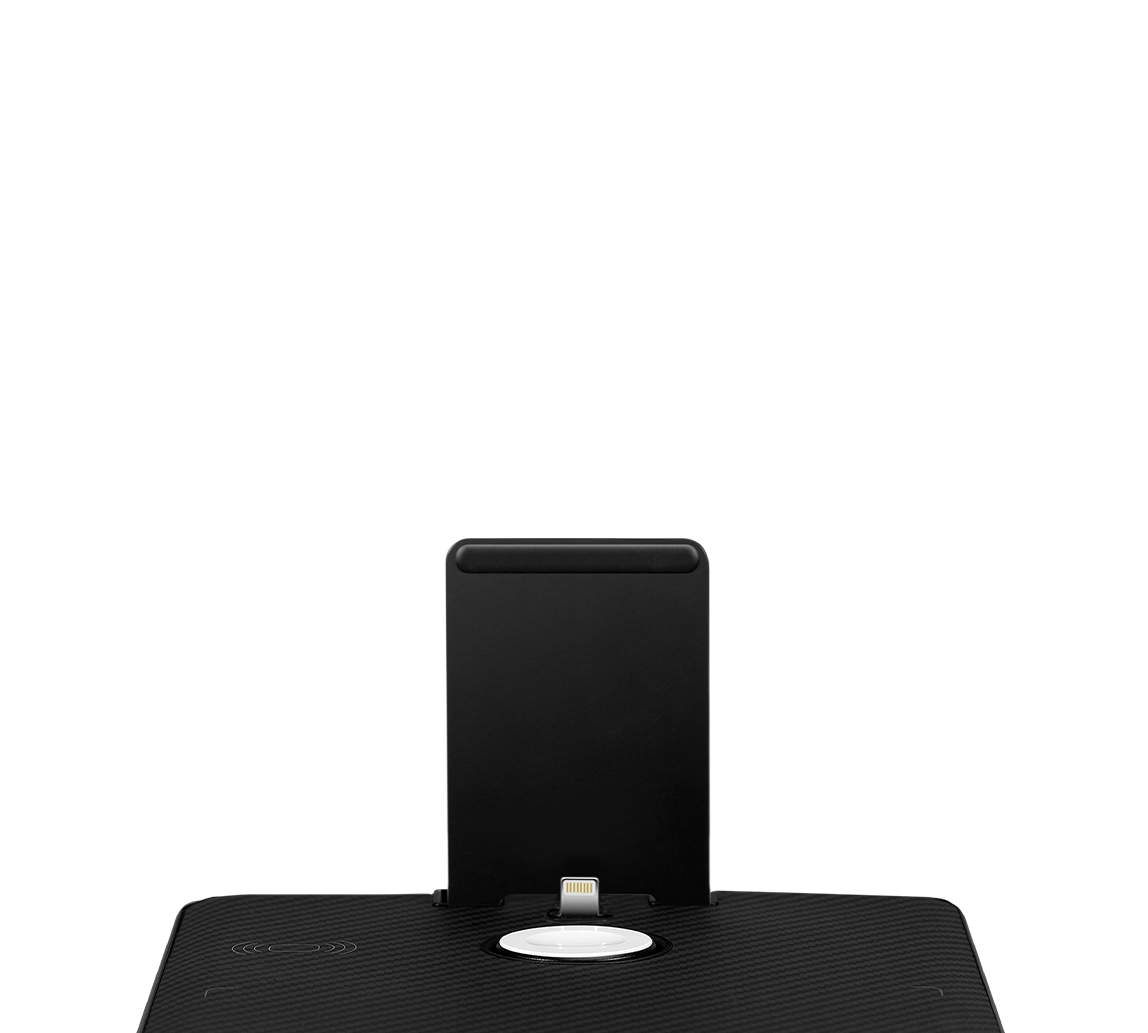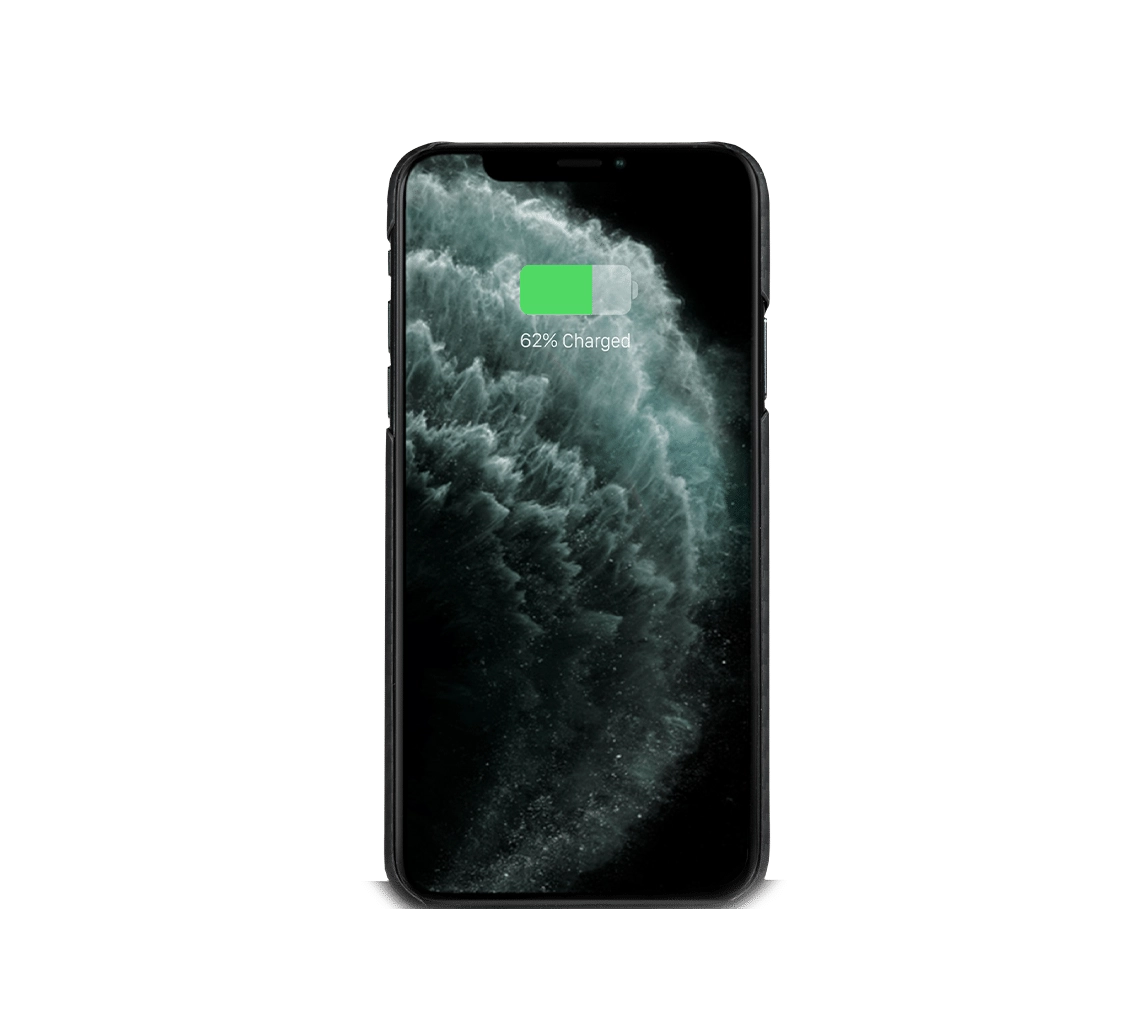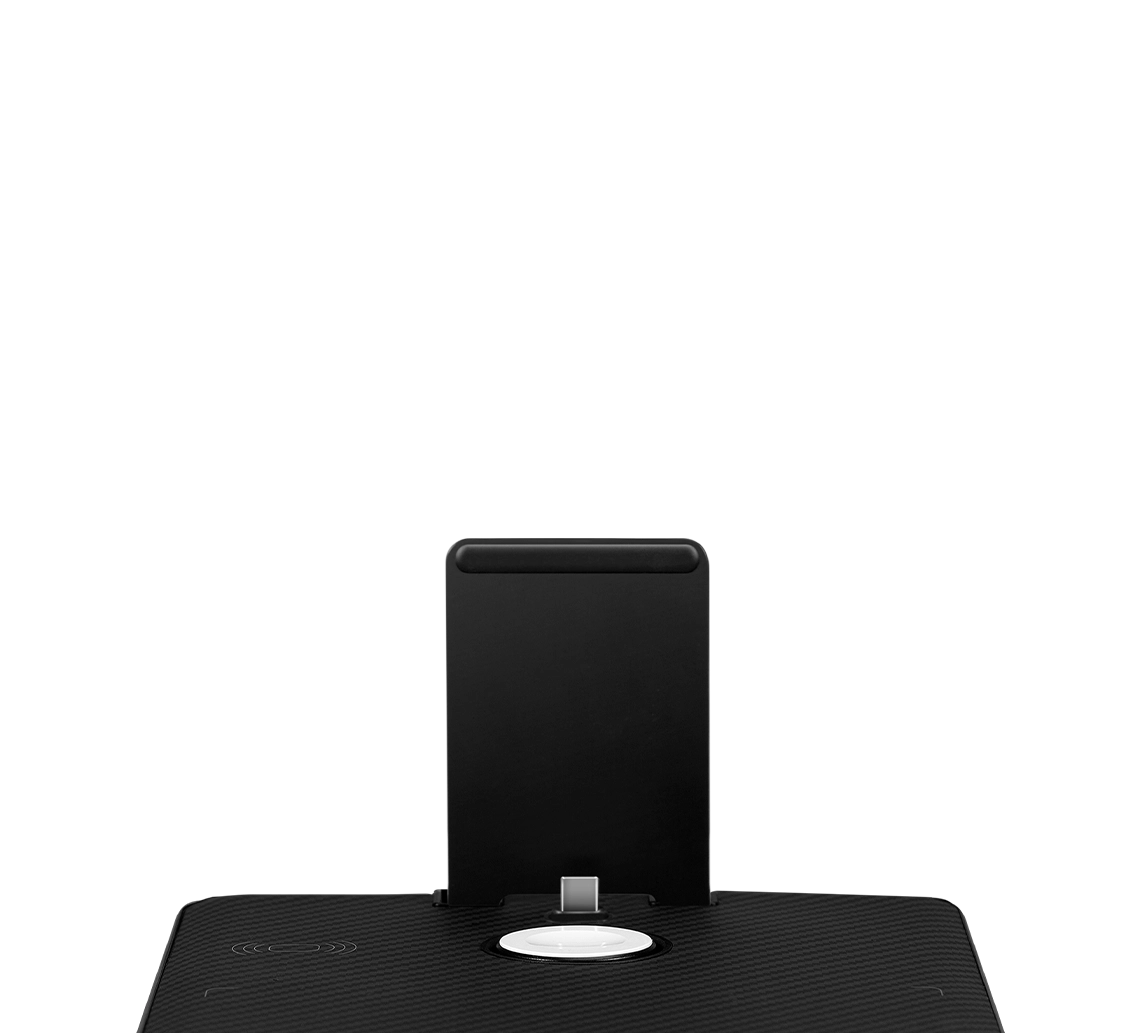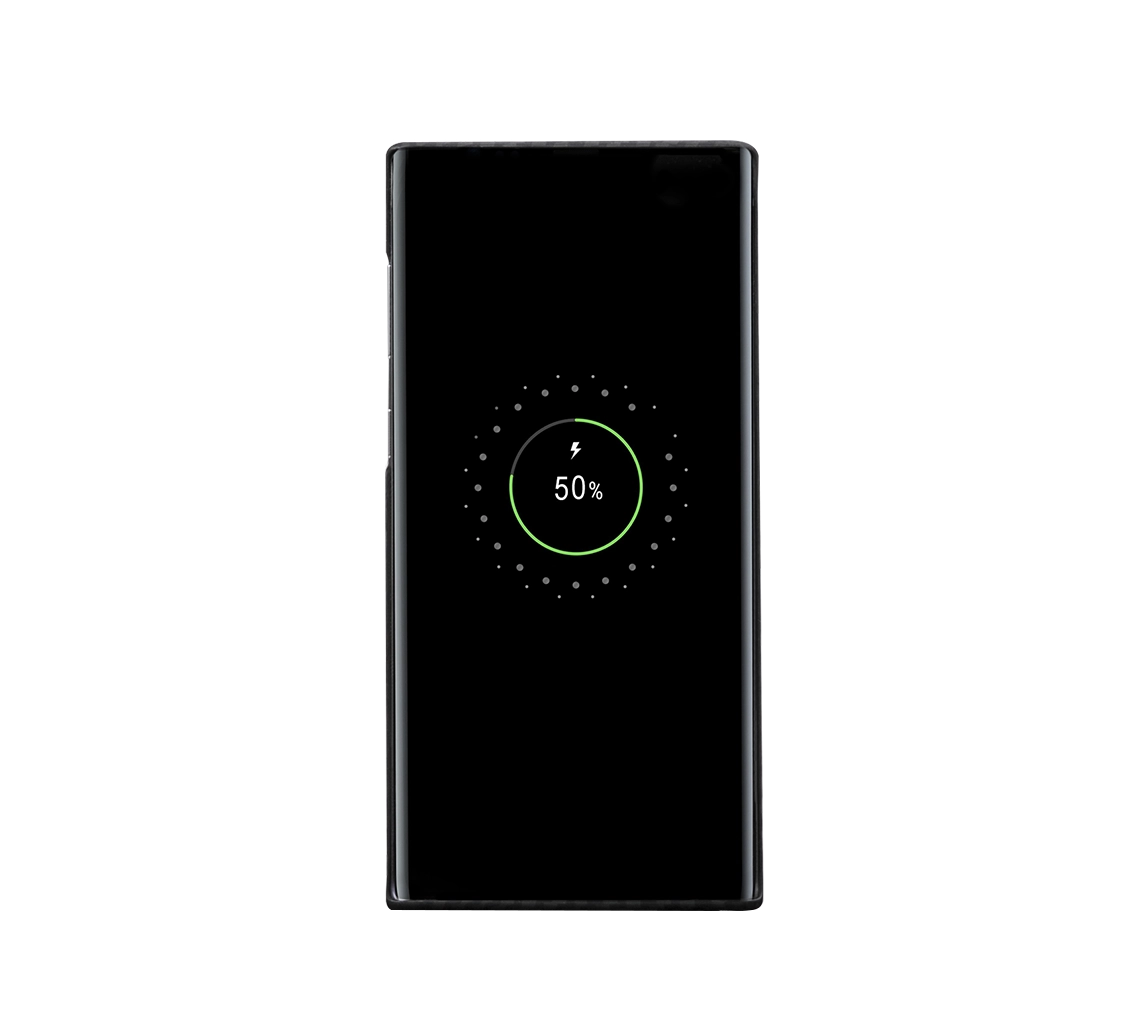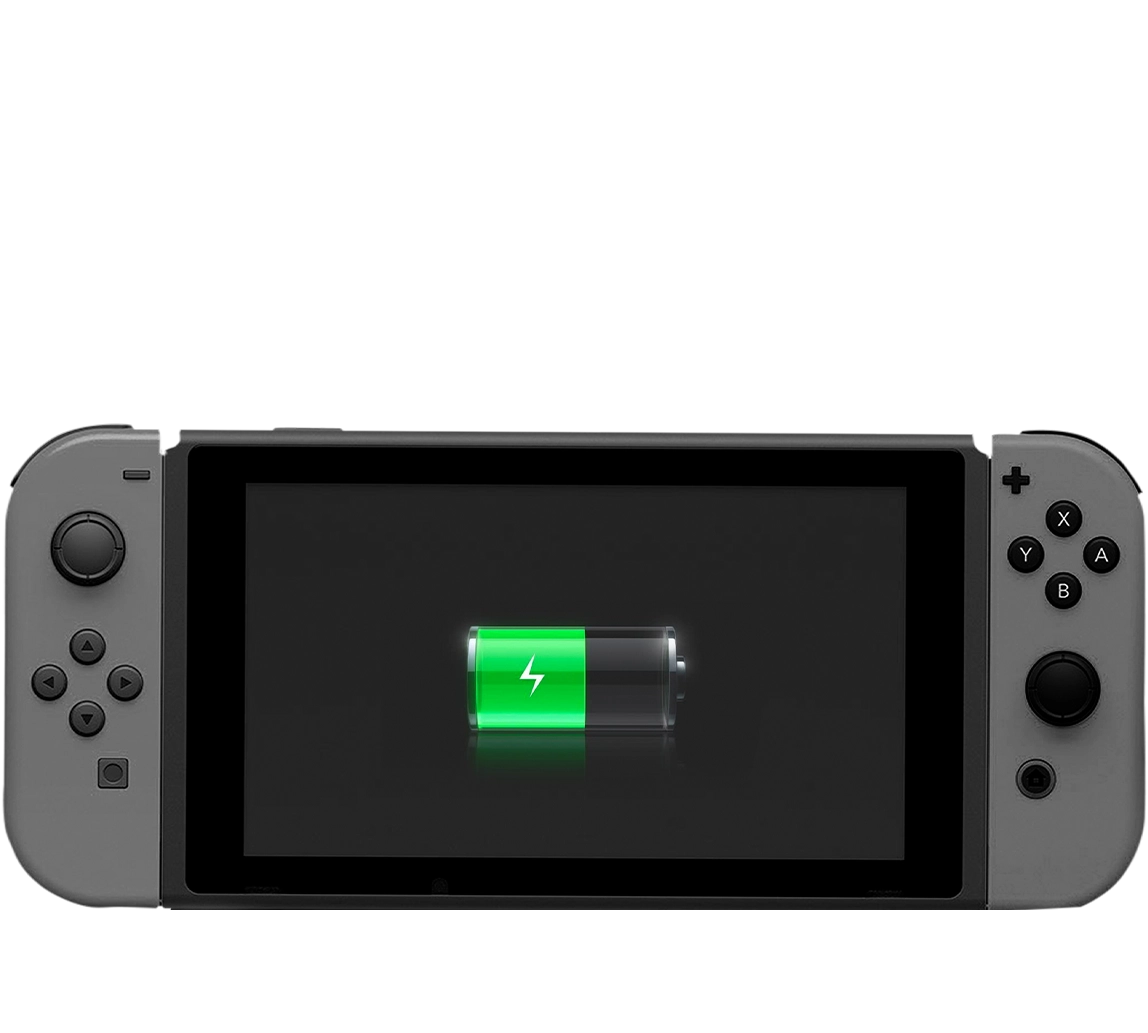 Lightning to Type-C Toggling
Whether you have an Android or an Apple device, the Air Omni's unique adapter toggle has you covered: simply press the button to easily switch between the lightning or Type-C connectors.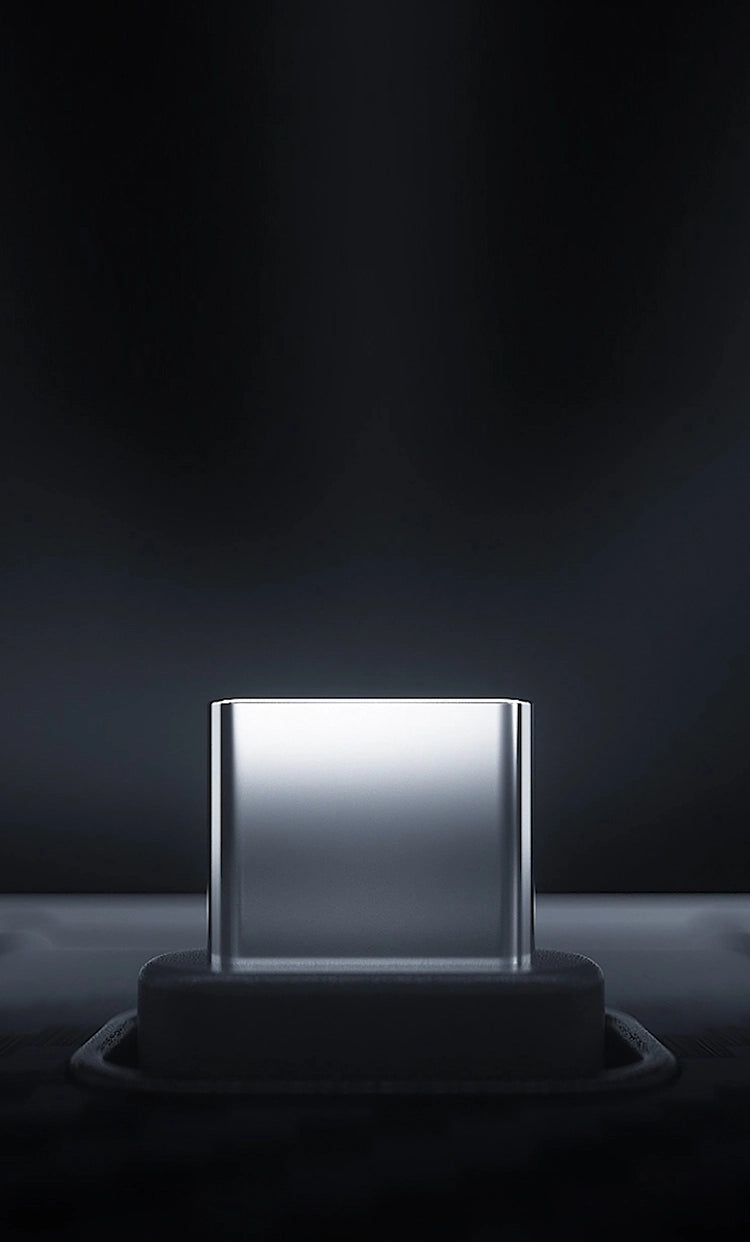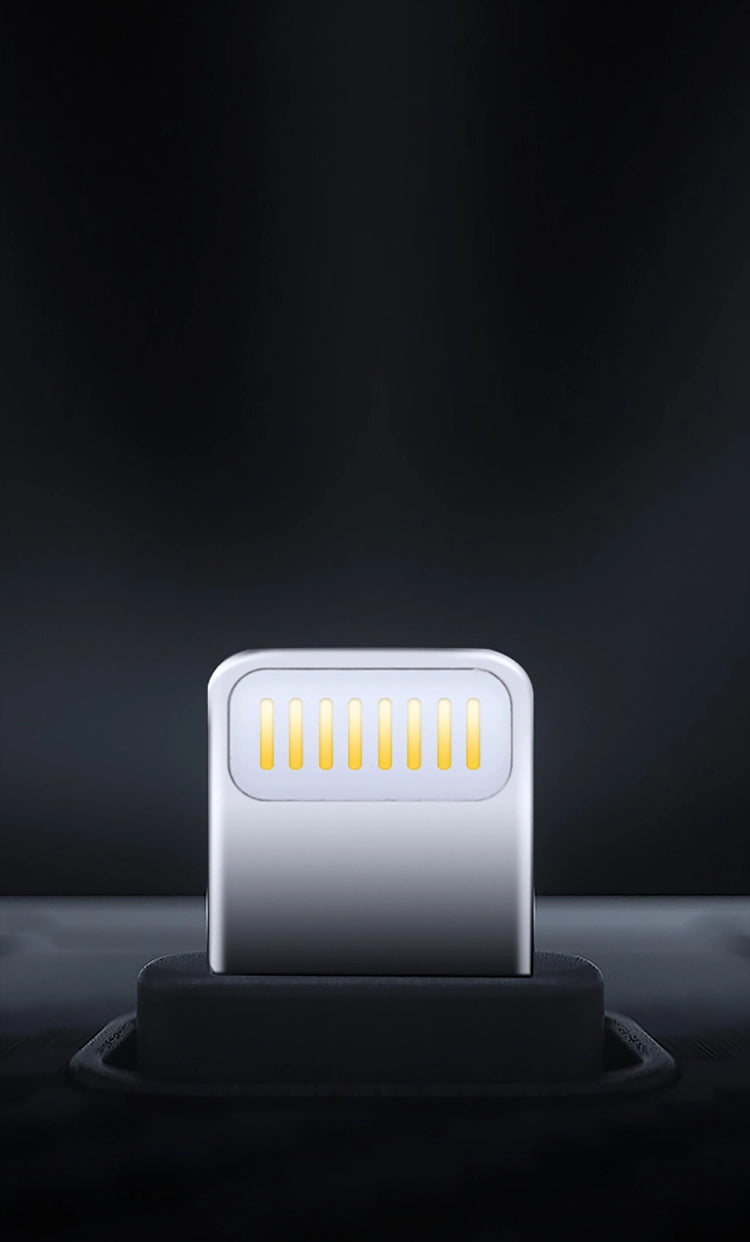 Patented Chain-CoilTM Charging Pad
The Air Omni uses an advanced Chain-Coil™ charging pad design. This ensures your devices will always charge wirelessly, regardless of where they are placed on the surface.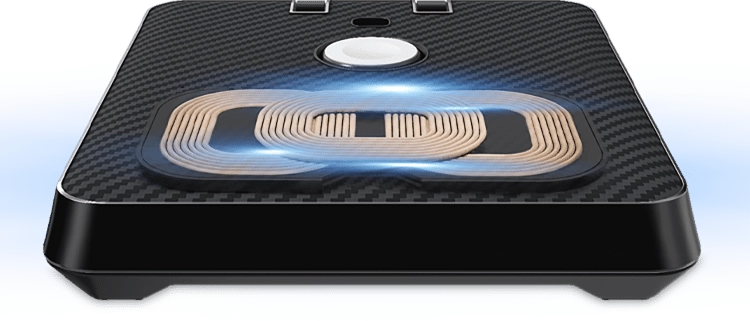 Built-in Apple Watch Charging Module
The featured Apple Watch pop-up charger can charge your smartwatch both flat or upright with the push of a button.
Keep Your Small Items Safe
Equipped with an LED illuminated side drawer, the Air Omni keeps personal items such as jewelry and SIM cards safe while on the road.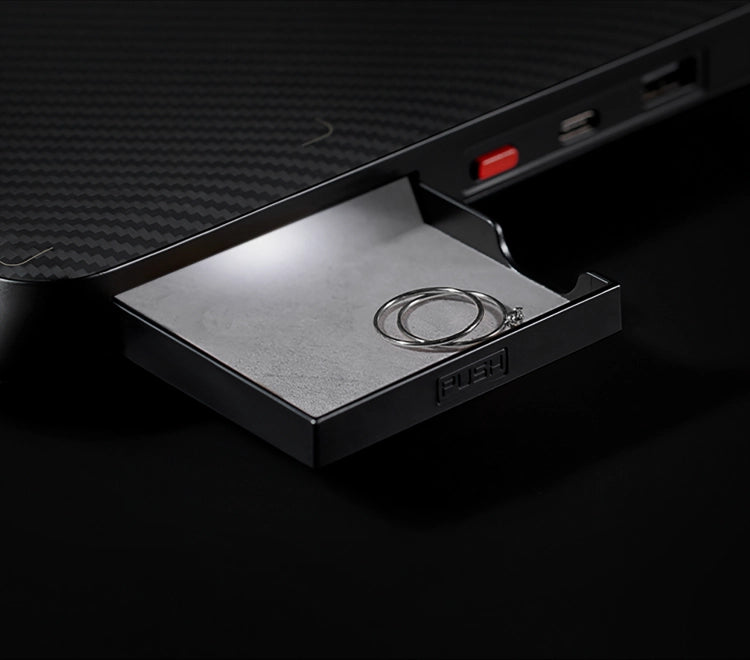 Charge Your Tablet Horizontally and Vertically
Charge your tablet both vertically using the built-in Type-C toggle, or horizontally allowing you to use it as it charges.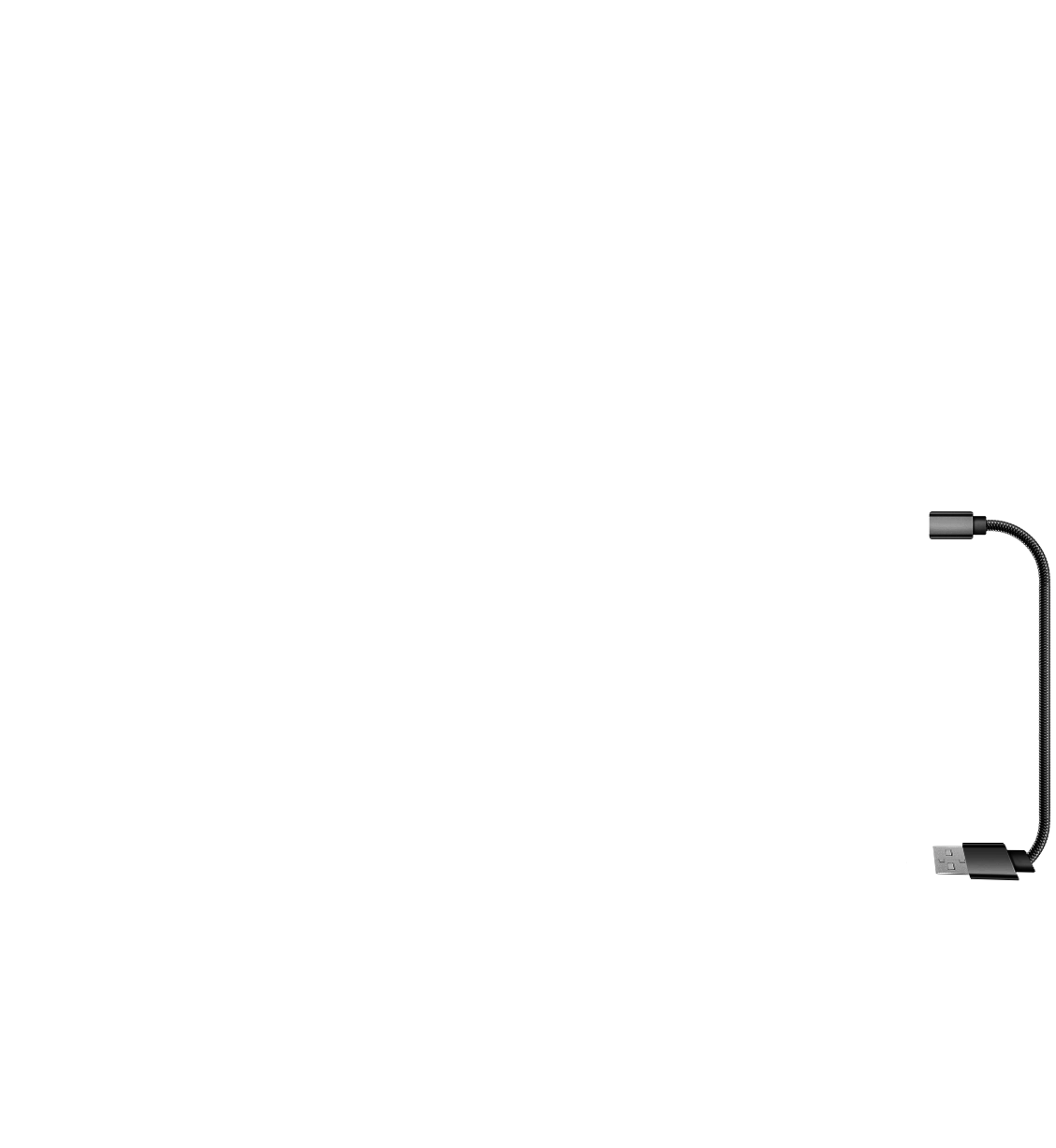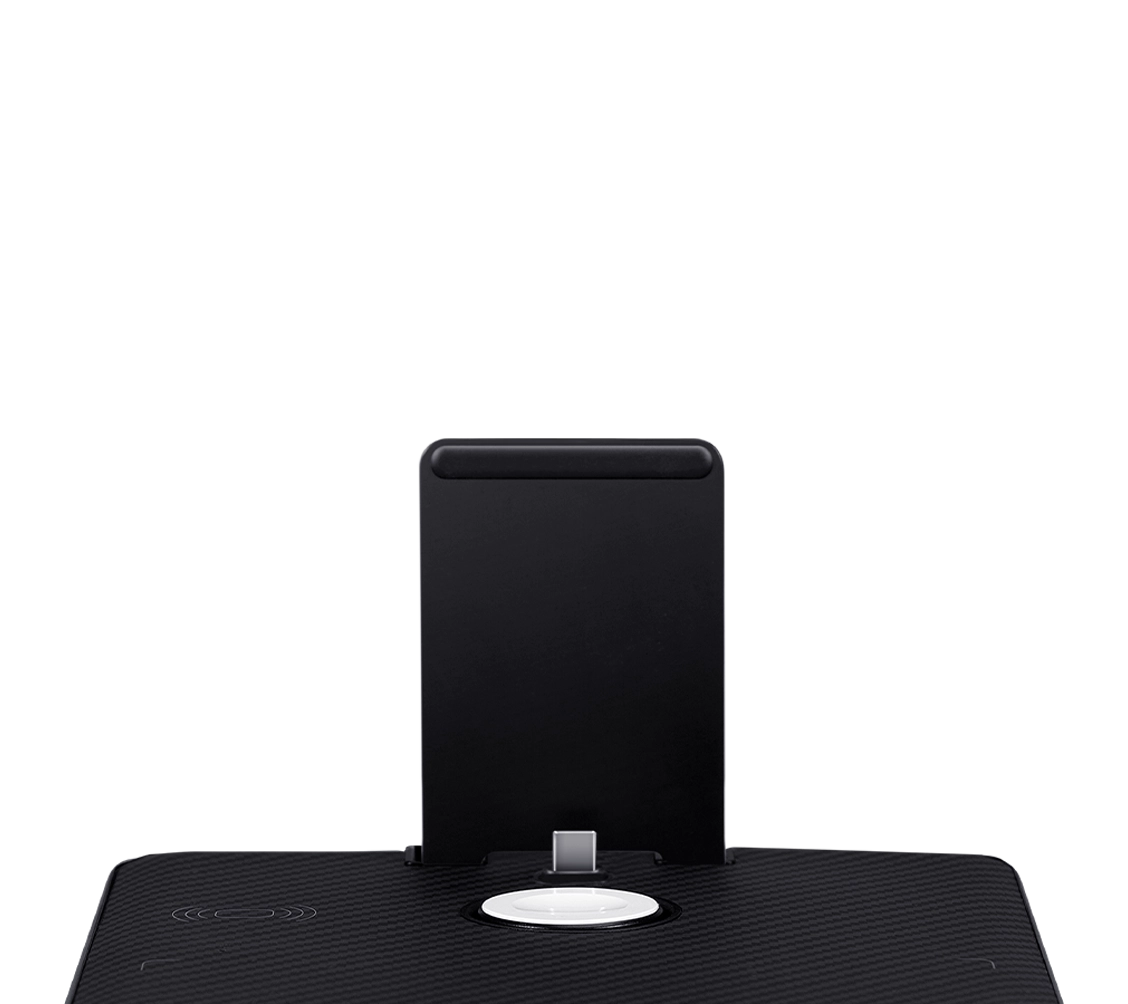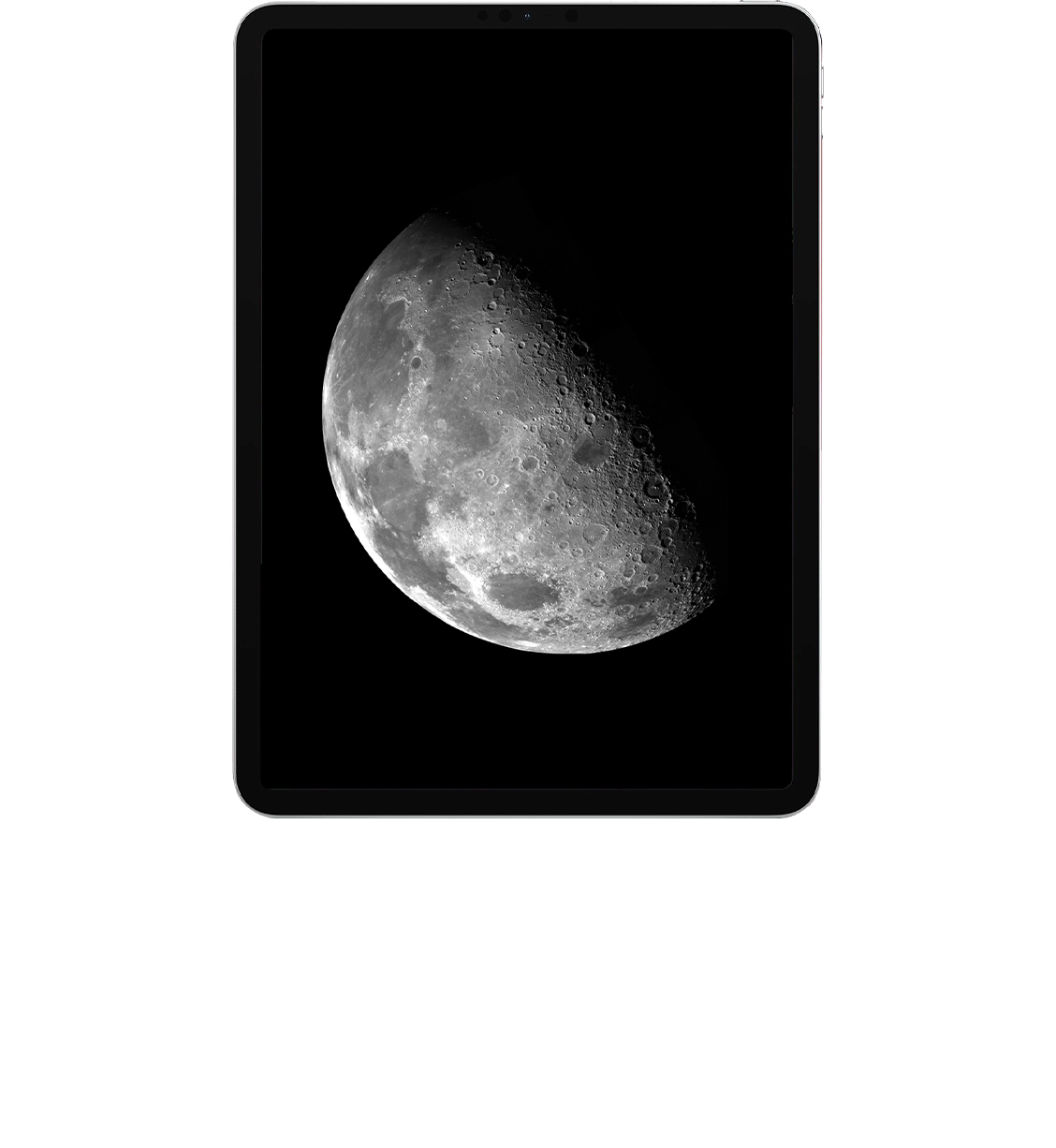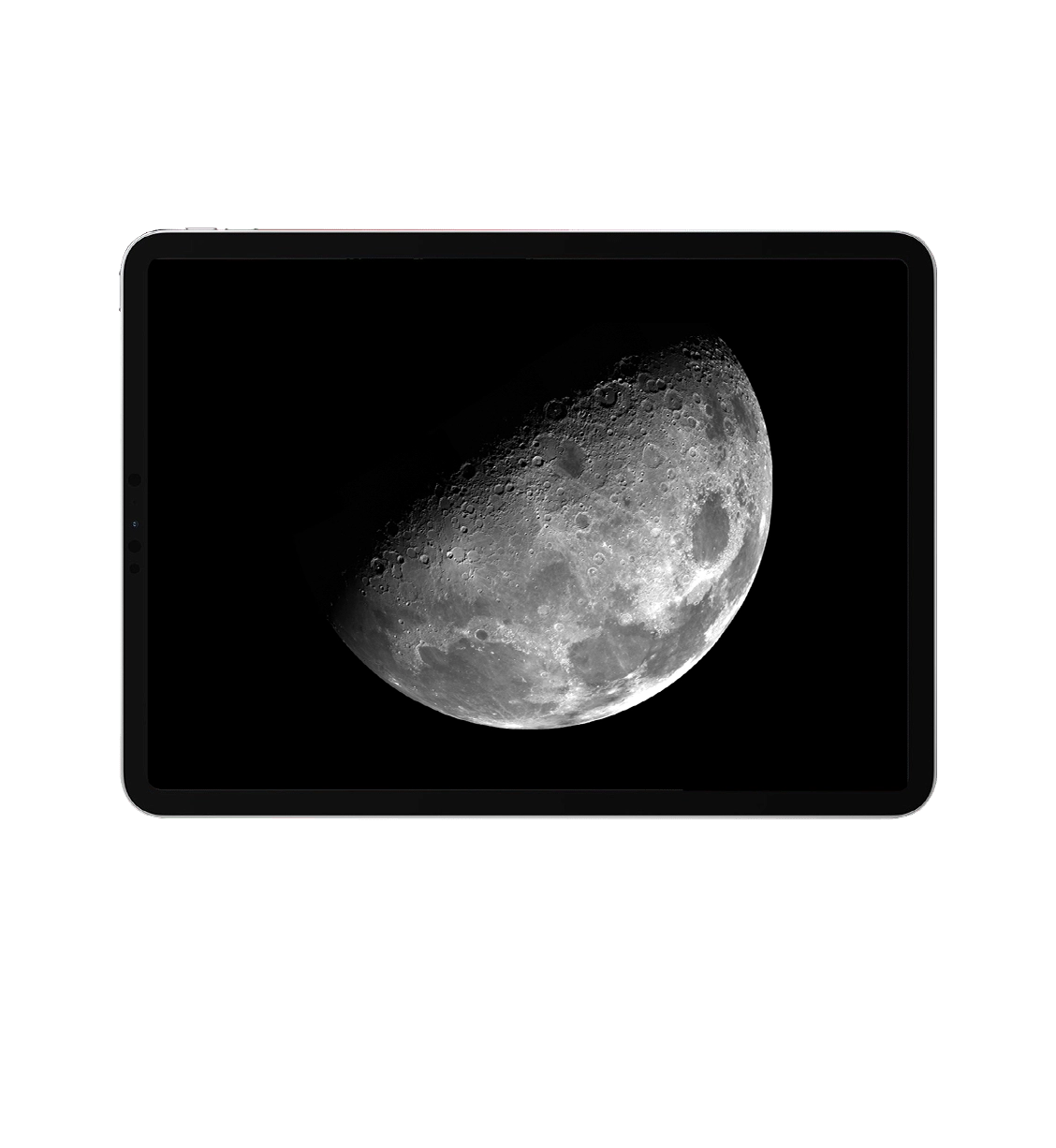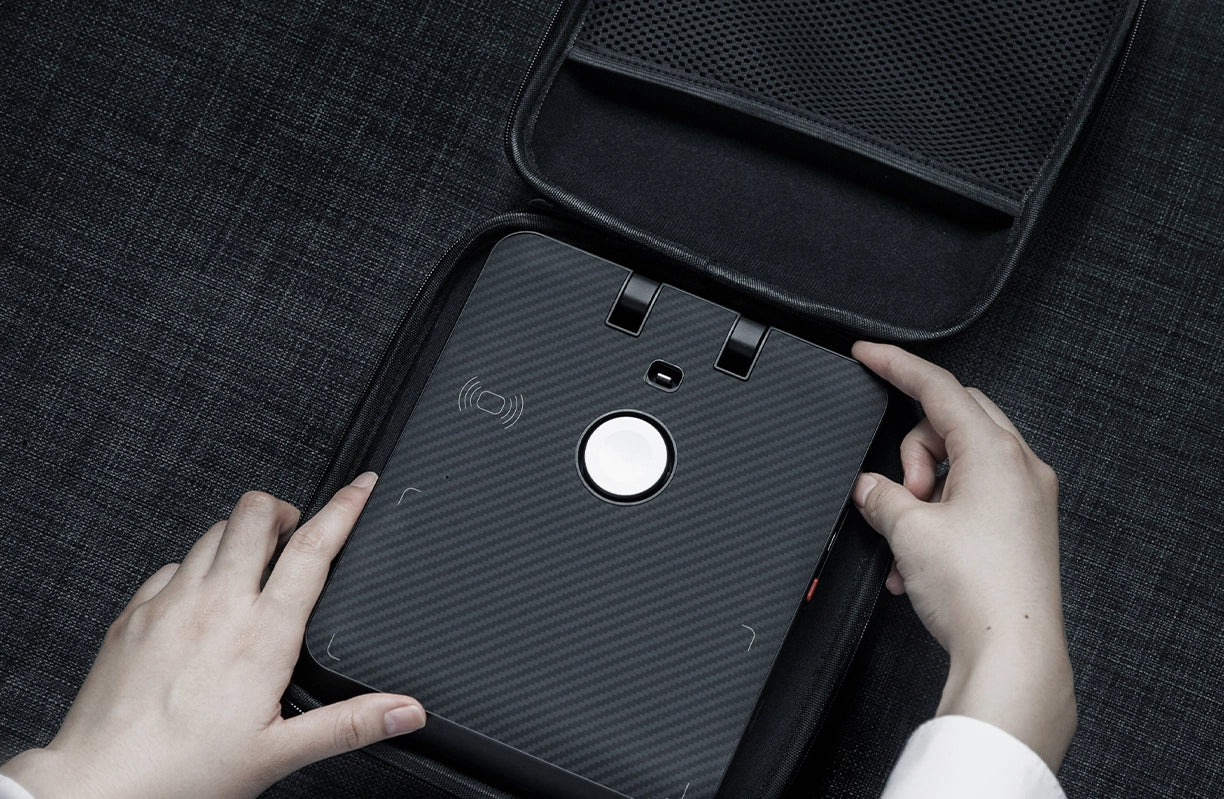 Portable
Weighing just over 1.8 pounds (830 grams), the Air Omni easily fits into any bag for easy travel storage. A travel pouch is available to keep your Air Omni pristine wherever you may roam.
The Last Charger You'll Ever Need
Buying a separate charger for each of your devices can be well over $300, not to mention the cost of regularly replacing old power cables. The Air Omni saves you money, time, and space by covering all your charging needs on a single portable pad.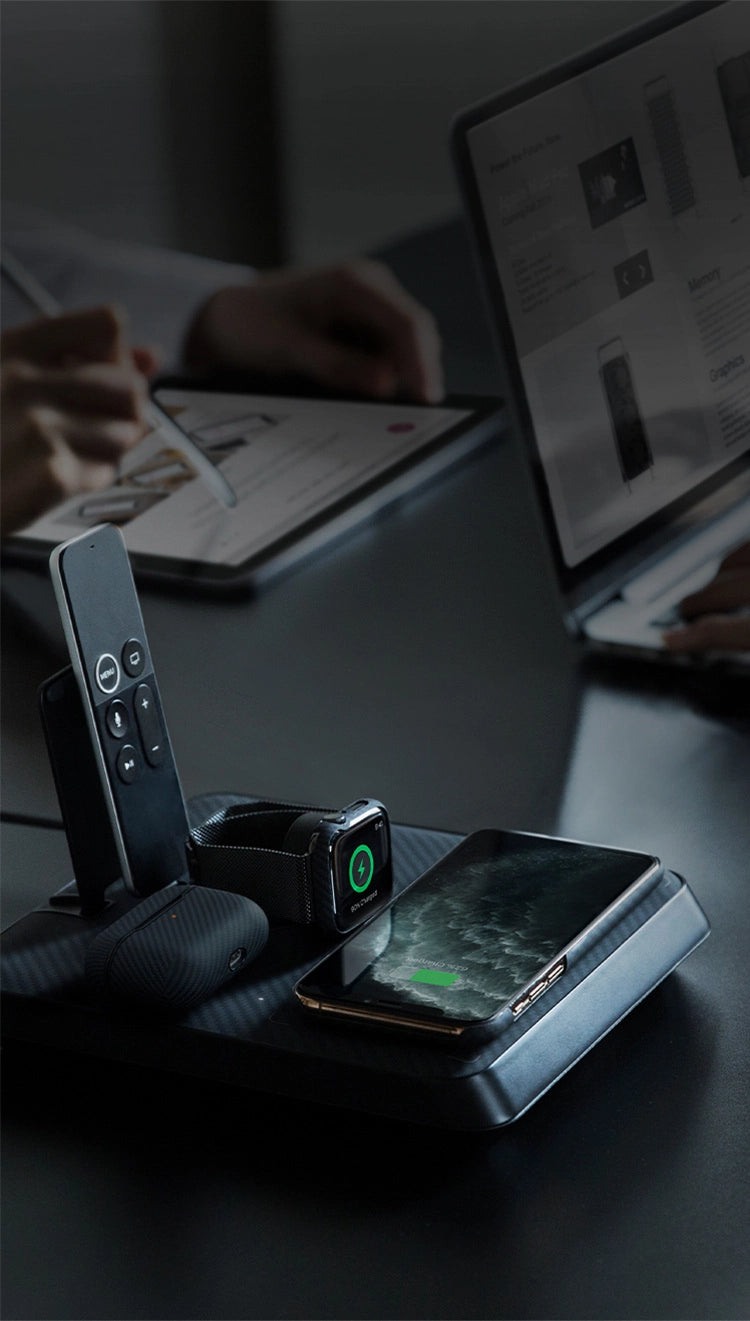 Aerospace Material Applied
The material, Aramid Fiber has been used in Aerospace, Racing Vehicles as well as Body Armor and is loved for its excellent resistance to heat. One-Year Warranty
We stand behind our products and commitment to excellence. If you need help with the Air Omni, our Customer Care team is happy to help.
Learn more about our product warranties.
Specs & Details Your Essential Charging Station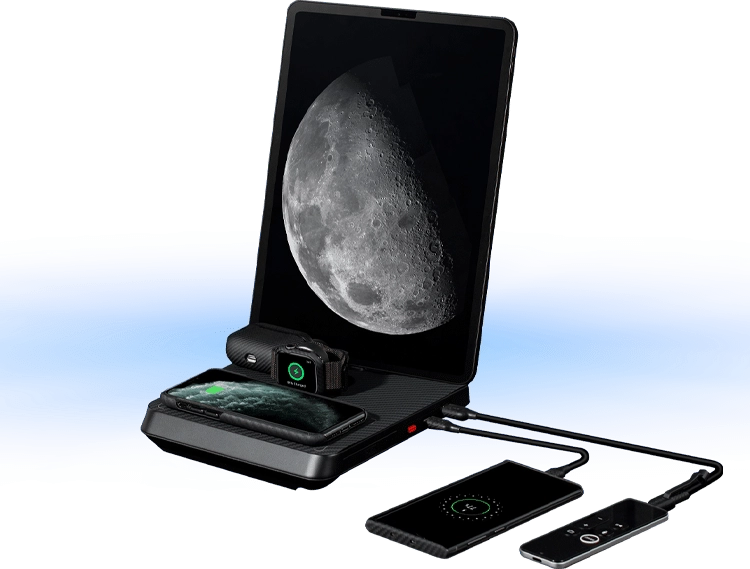 Compatibility
Wireless Charging Pad
All Qi-enable Devices.
Apple AirPods with wireless charging case and Samsung Galaxy Buds.
Earbuds Charging Pad
Apple AirPods with wireless charging case.
Samsung Galaxy Buds.
Powerbeats Pro Charging Case.
Apple Watch Charging Mount
Series 9-1, SE and Ultra 2/Ultra (Ceramic, Titanium, Steel, Aluminum, Sport, and Nike versions).
Lightning & Type-C Toggle
All devices using Lightning or Type-C charging.
Type-C Charging Port
All Type-C Charging Devices.
Type-A Charging Port
All Type-A Charging Devices.
The Lightning & Type-C Toggle should not be used if the device is upside down.
Specs
Dimensions
Length: 8.1in (205.6mm) Width: 6.7in (171.9mm) Height: 1.2in (31.1mm)
Technical
Lightning/Type-C Connector Output: 18W Qi Wireless Charging Coils Output: 7.5W/10W AirPods Wireless Charging Area Output: 5W Apple Watch Wireless Charging Module Output: 5W Type-C and Type-A Charging Ports Output: 18W (15W for dual devices)
Materials and Tech
Warranty
1 year warranty See our warranty page for more information.
Package Contents
1 x Air Omni/Air Omni Lite 1 x adapter (with localized plug) 1 x magnetic stand 1 x instructional manual
FAQs
Q1. Can I use the power adapter for the Air Quad to charge Air Omni?
A1. No. Air Omni and Air Quad use different types of power adapter connector. Air Omni is more powerful, with a power input of 15V/4.3A, while Air Quad has 15V/3.5A.
Q2. Is the Apple Watch charger compatible with Samsung Galaxy Watch?
A2. No. The Air Omni watch charging module is only for the Apple Watch. However, you can charge your Samsung Galaxy Watch via the USB port on the Air Omni.
Q3. Can I adjust the height of the convertible charging connector? Does it support devices in cases?
A3. The convertible Lightning/USB-C connector raises when unfolding the support stand. The height is 7.5mm and not adjustable. However. it does support devices with cases that are not too thick, such as phones using the MagEZ Case/Air Case and iPads with the Apple iPad Smart Cover.
Q4. Does Air Omni support dual voltage 100V-240V?
A4. The power adapter for Air Omni supports dual voltage 100V-240V. You can use it in any country as long as you have the correct type of power supply. No voltage converter is needed.
Q5. Will a 12.9 inch iPad fit, and will it be sturdy?
A5. A 12.9 inch iPad fits and will be sturdy with the support of the stand. It should not topple unless a large force pushes against it.
PitaCare
WE CARE FOR OUR PLANET.
Rather than a mission, PitaCare is a sustainability journey put in place to protect and care for what matters the most to us - the world and the people around us. We care for people, their feelings, and their everyday life. We make what people can use and enjoy to simplify their lives.
Learn more about PITAKA and the environment
What else might you discover?
$55.20 $69.00
$55.99 $69.99