Student Program
Spend Less, Gain More
Charging iPad During
Online Courses
Adjust Your iPad At A Comfortable Angle
The stand is designed ergonomically for eye level with a +32.5°/-5° adjustable vertical angle to make your online courses easier.
Charging iPad When Using
You do not need to find time to charge your iPad. Snap it to the stand to experience hassle-free wireless charging while you study.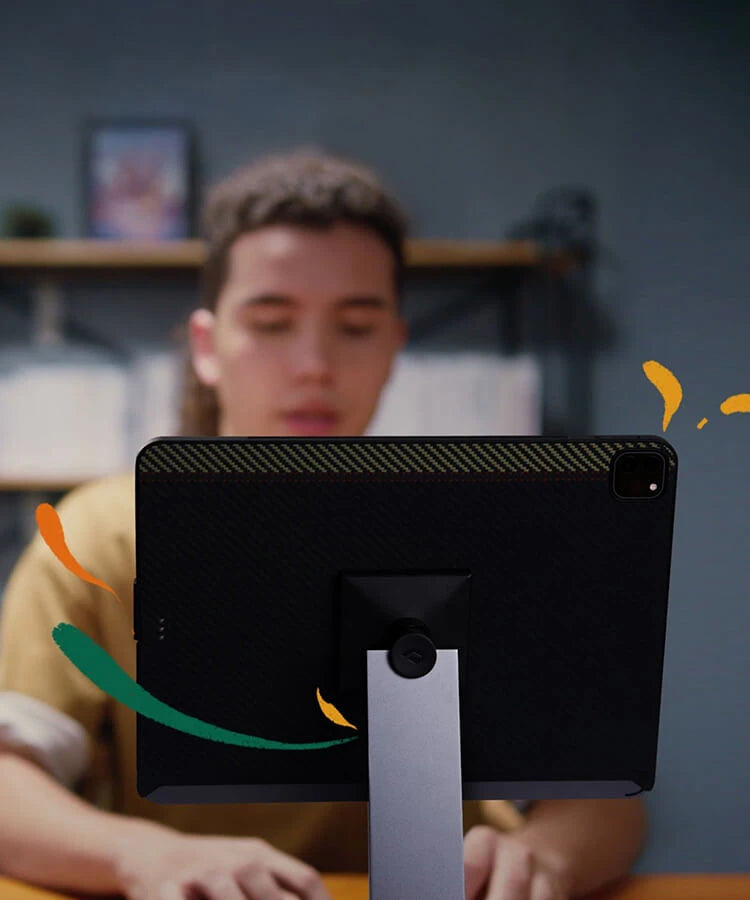 Mount Up Your iPad Anytime Anywhere
Place your iPad stand on the table, nightstand, or anywhere and just talk to friends hands-free.
The Best Angle For Note-Taking
MagEZ Folio provides a comfortable angle for taking
notes in class while fully protecting your iPad.