MagEZ Case
For iPhone 12 mini/12/12 Pro/12 Pro Max
A magnetic and protective aramid fiber case for iPhone 12. A magnetic and protective aramid fiber case for iP... A magnetic and protective aramid fiber case for iPhone 12. Read More
Embedded with metal plates to work with MagEZ 1.0 magnetic accessories
Wireless charging friendly
Slim and lightweight
Textured surface that improves grip and offers comfort
Made using durable and scratch-resistant aramid fiber
Shop now, pay over time with Klarna.
7-Day Returns
Free Shipping over 30 USD
Secure Checkout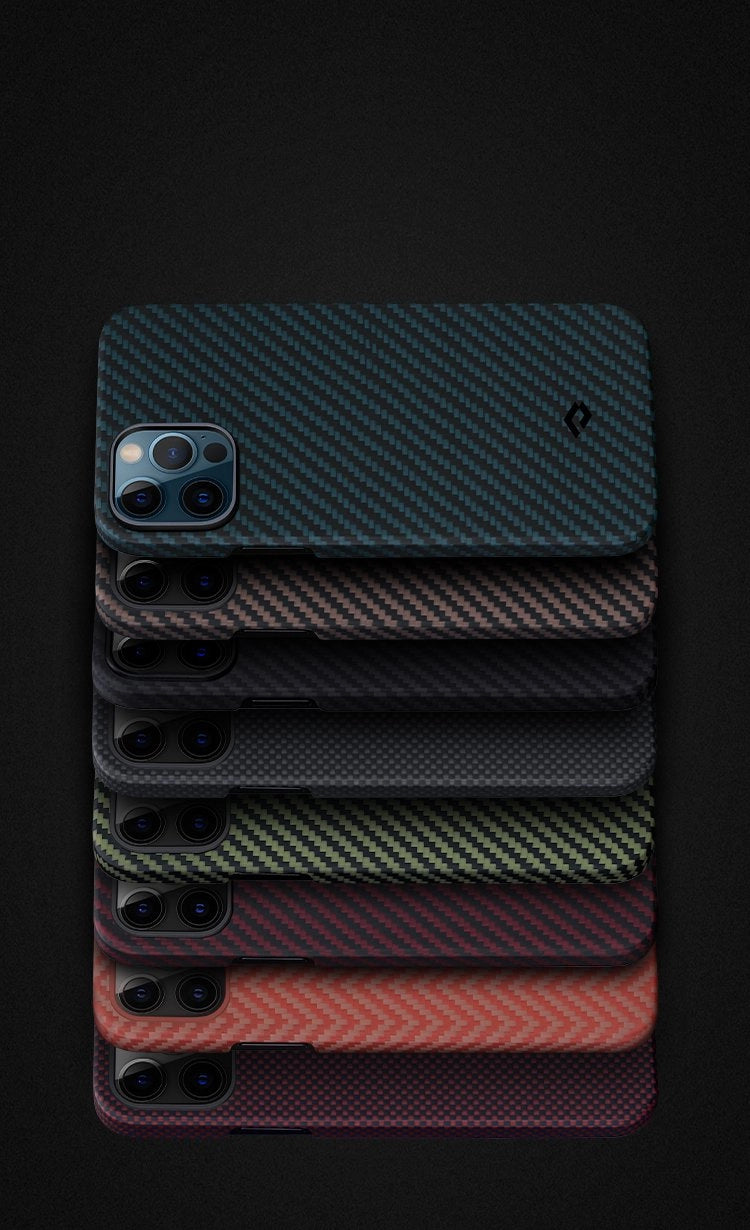 Seamless Style
Magnetic Connectivity
Attach the MagEZ Case for iPhone 12 to any MagEZ magnetic wireless charger, such as the MagEZ Mount Qi, for a seamless charging experience.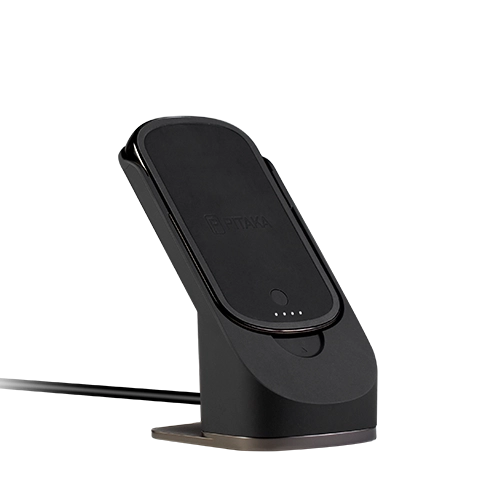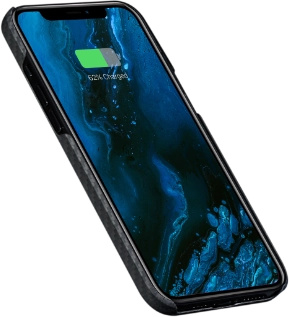 Watch Video
MagEZ Juice 2
Eliminate the need for cables and bulky power banks with this wireless charging stand and battery.
Click to see metal strips & magnets placement.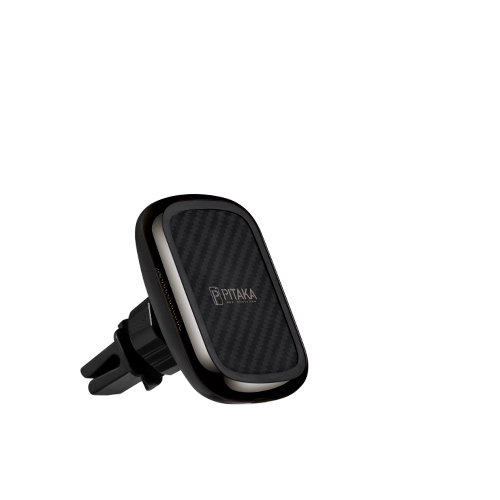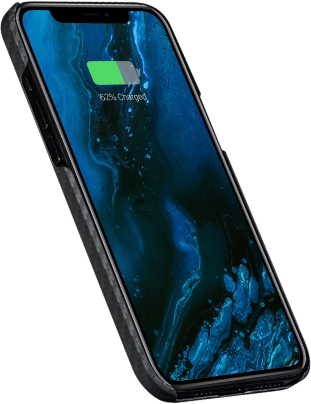 Watch Video
MagEZ Mount Qi
A magnetic car mount that provides stable and uninterrupted wireless charging.
Click to see metal strips & magnets placement.
Wireless Charging Friendly
Use the MagEZ Case for iPhone 12 with any Qi-certified wireless charger, including the MagEZ magnetic chargers.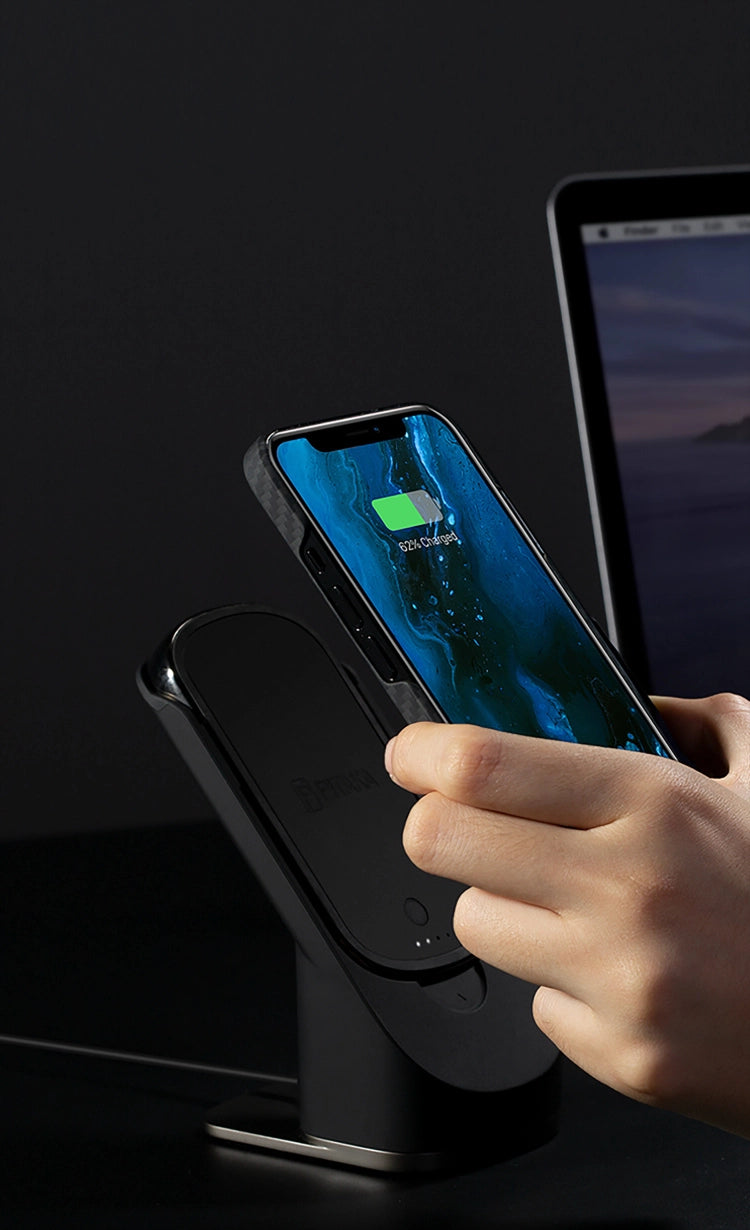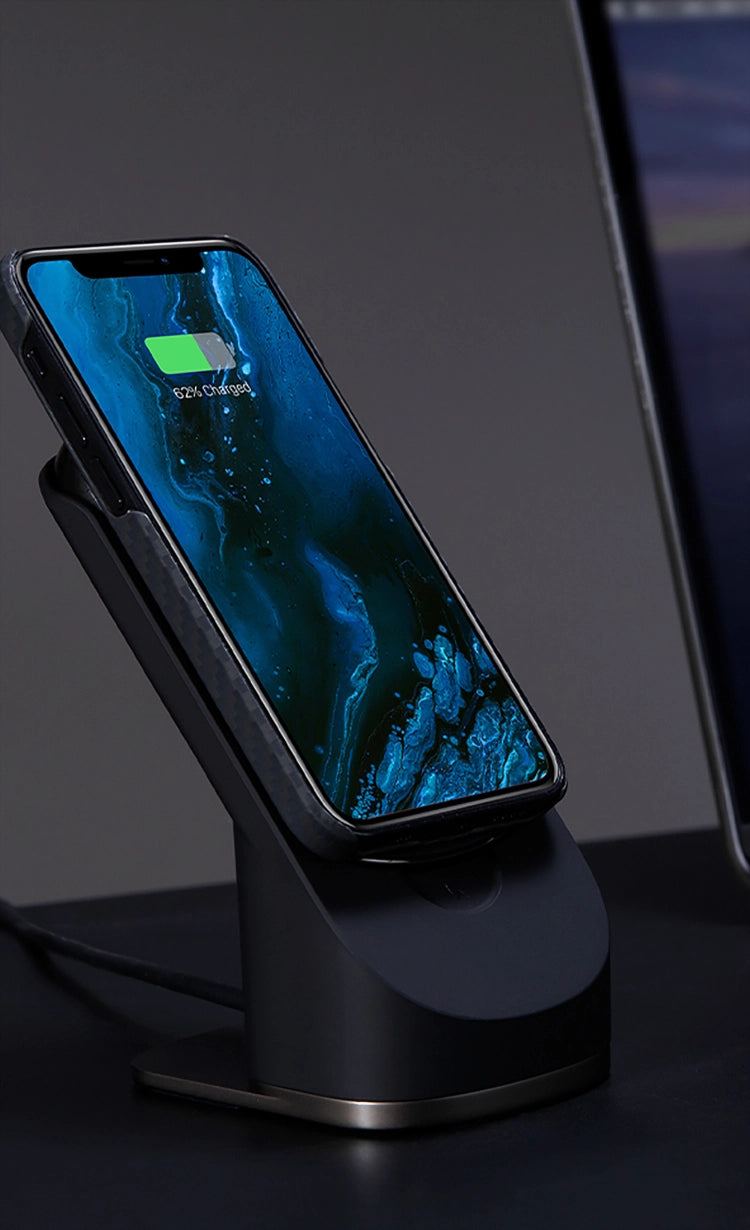 Use With MagEZ Juice 2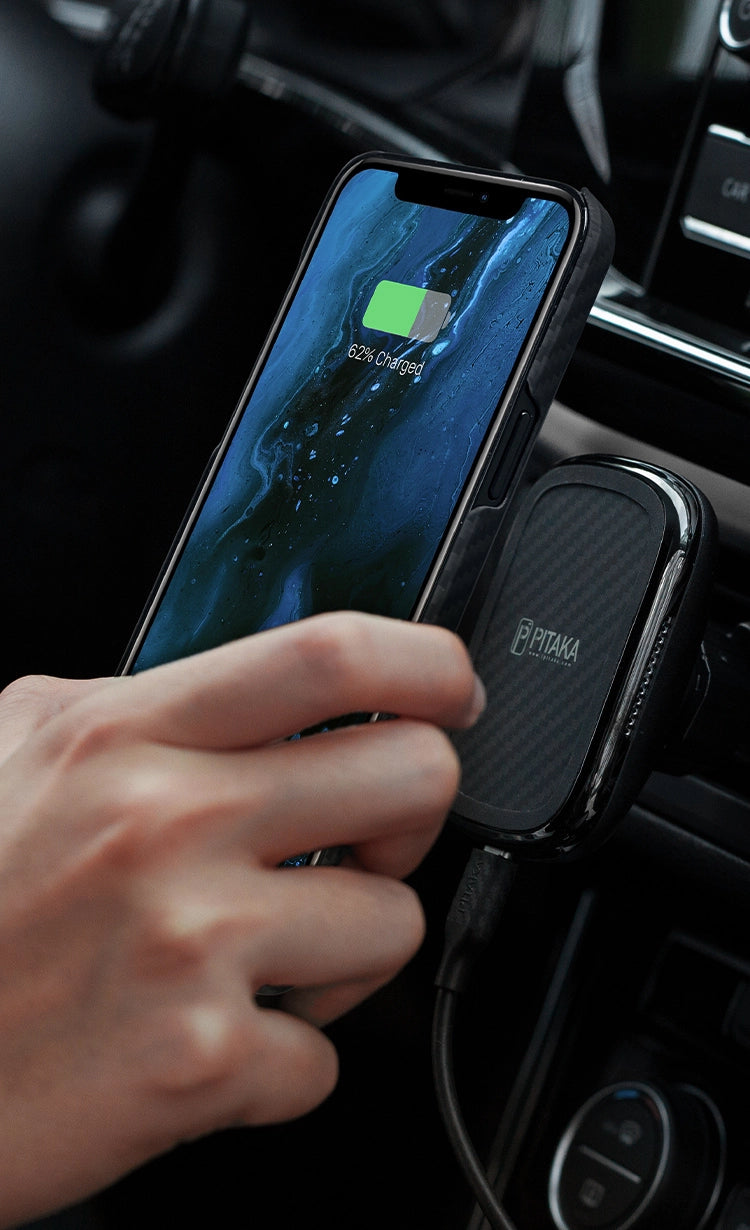 Use With MagEZ Mount Qi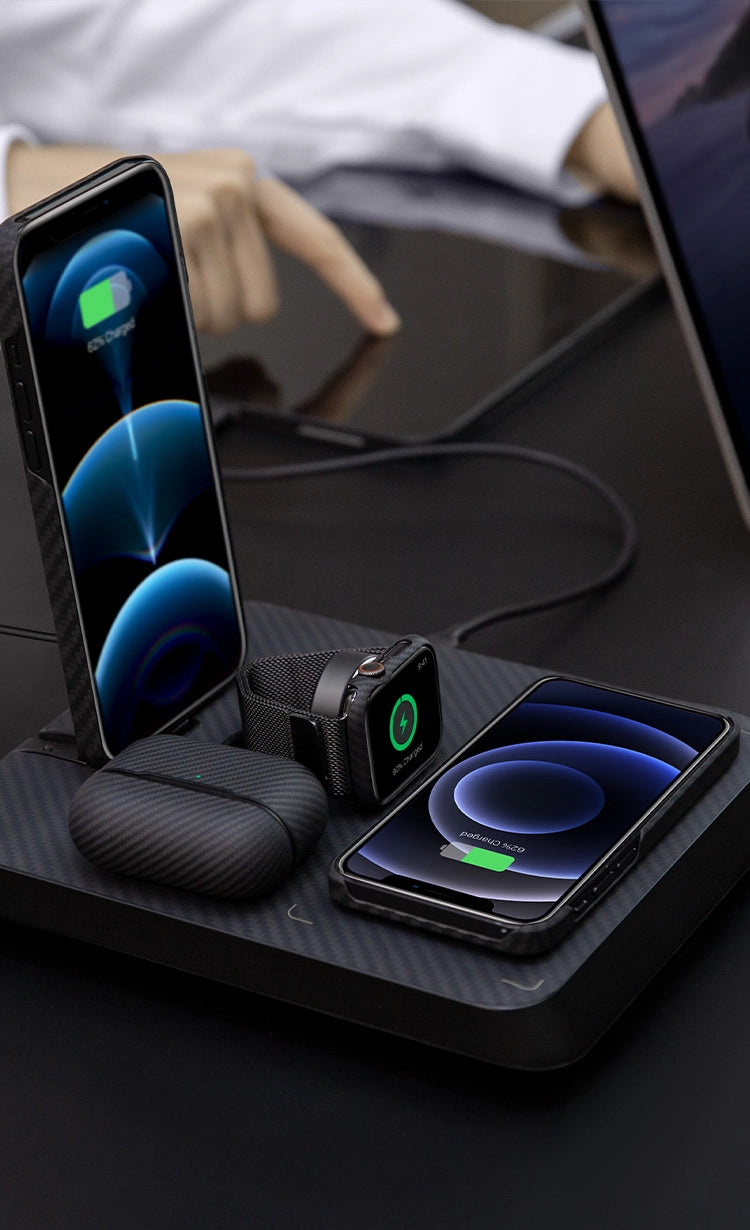 Use With Air Omni Lite
Keep Credit and Business Cards Handy
Magnetically attach the MagEZ Card Sleeve to your iPhone 12 for easy access to your cards when you're on the go.
Qi wireless charging Compatible
Fully Compatible With all Qi wireless chargers.
Combining Style and Protection
Crafted using aerospace-grade aramid fiber, the slim MagEZ Case offers protection with a minimalist design.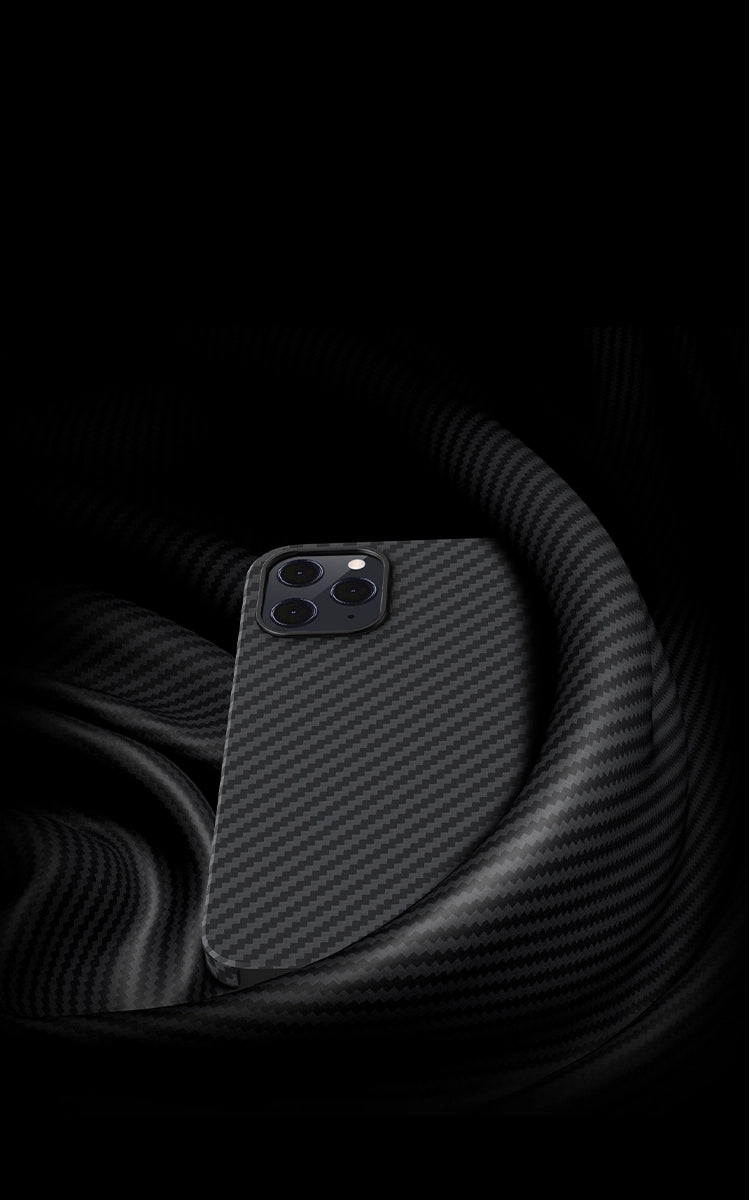 Better Grip and Feel
3D Grip technology leaves a textured pattern on the surface of the phone case that not only improves grip but also feels comfortable in the hand.
Learn More About 3D Grip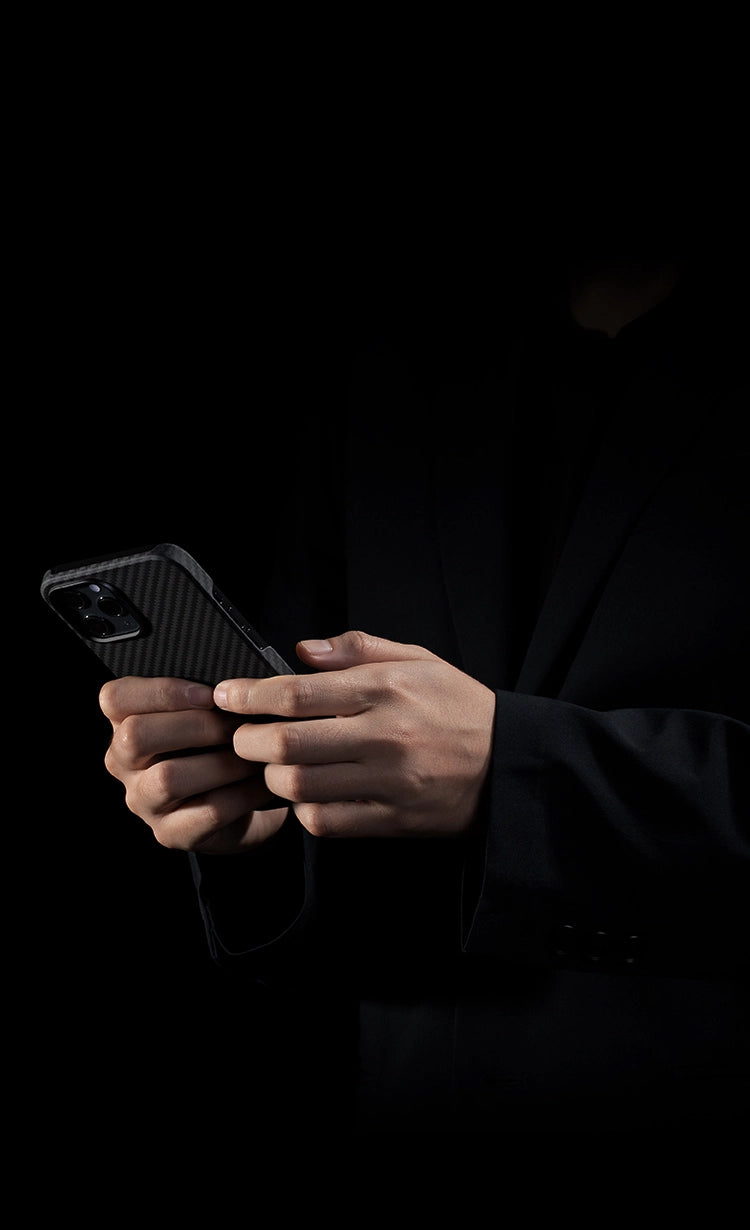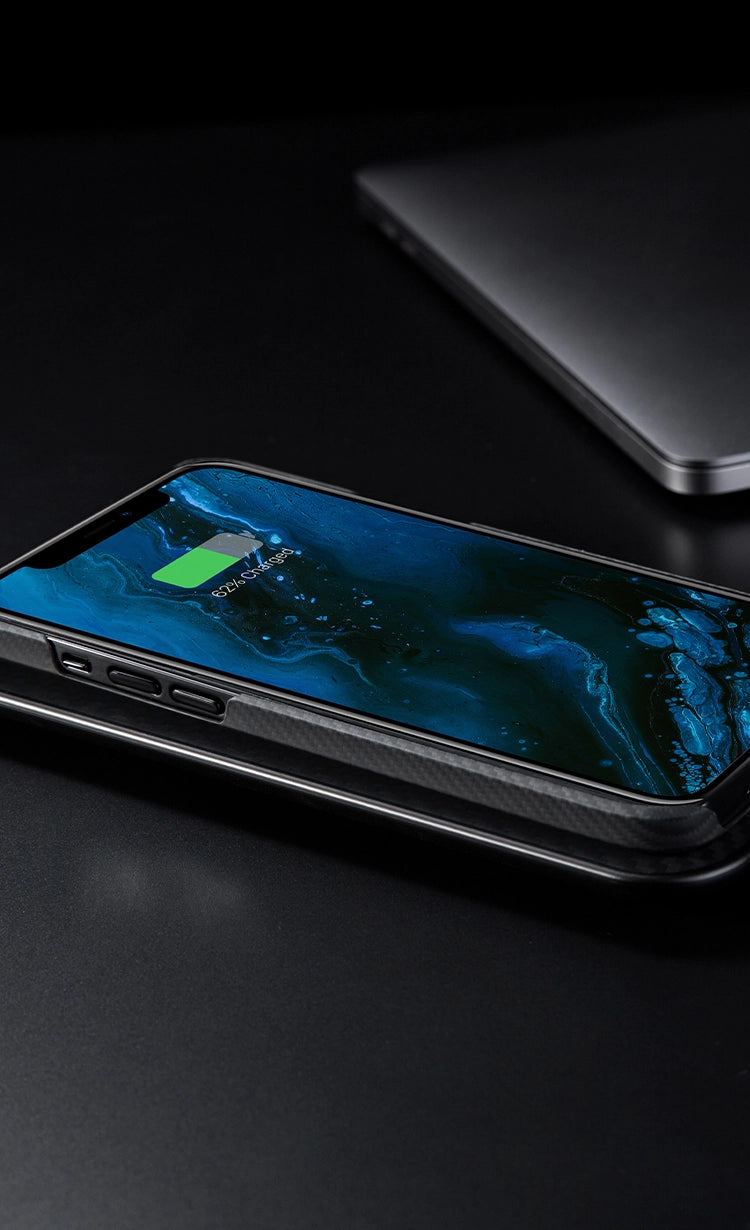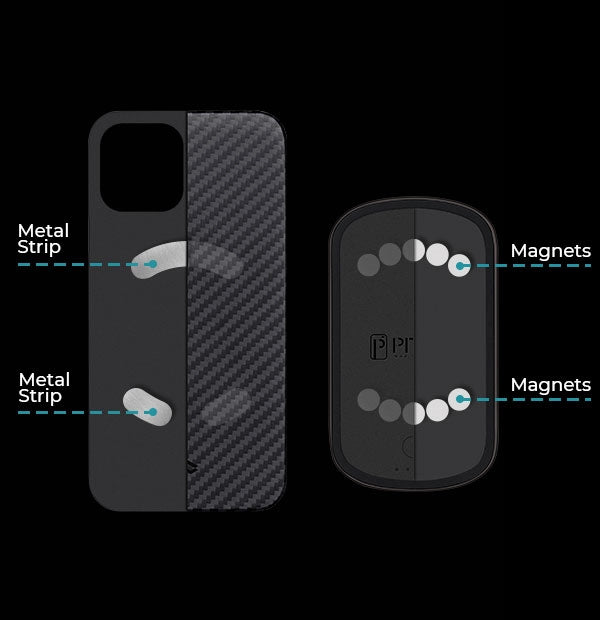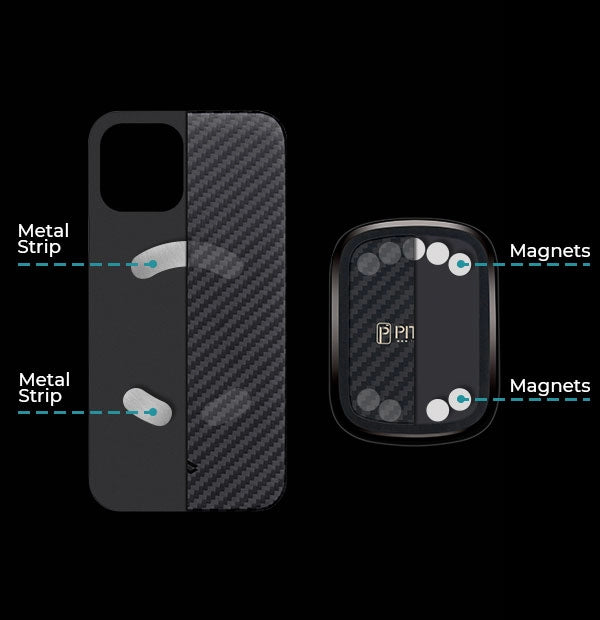 Specs
Dimensions
Thickness: 0.03in (0.85mm)
Warranty
2 months warranty See our warranty page for more information.
Package Contents
1 x MagEZ Case for iPhone 12 mini/12/12 Pro/12 Pro Max
FAQs
Q1. Are there magnets in the phone case, and will they affect my phone?
A1. There are no magnets in the phone case; only metal strips placed so as not to affect the wireless charging function of your phone.
Q2. Can I use the MagEZ Case with another wireless charger?
A2. You can use the MagEZ Case with any wireless charger, however, to take advantage of the magnetic function, use it with another MagEZ magnetic charger.
Q3. Is the MagEZ Case compatible with Apple's MagSafe System?
A3. Yes, the MagEZ Case for iPhone 12 Series is fully compatible with Apple's MagSafe System and can fast-charge at 15W.
Q4. Why is the black/blue twill pattern of the MagEZ Case different from that of the black/grey twill?
A4. The black/blue twill is the newest color/pattern we've made. Unlike the black/grey twill, the new color shows a more obvious gap between the warp and weft yarns. It's because the raw aramid fibers become more flexible after dyeing, and inevitably, the blue fibers keep shrinking during the weaving and polishing processes. Besides, blue is brighter than grey and contrasts more with black. That's why the weave lines on the black/blue case look different from that on the black/grey case. But rest assured that it's crafted through the same procedures and of the same standard.
PitaCare
WE CARE FOR OUR PLANET.
Rather than a mission, PitaCare is a sustainability journey put in place to protect and care for what matters the most to us - the world and the people around us. We care for people, their feelings, and their everyday life. We make what people can use and enjoy to simplify their lives.
Learn more about PITAKA and the environment
Compare
PITAKA Cases
Introducing PITAKA's iPhone 12 Cases.
Enhance your phone's minimalist design with a form-fitting, ultra-thin iPhone 12 case, or protect it with an aerospace-grade case with magnetic functionality. Our iPhone 12 cases are compatible with MagSafe® Chargers.
A durable, protective case that works seamlessly with MagEZ wireless chargers.
A lightweight and ultra-thin case, crafted using premium fine-weave aramid fiber.
A life-proof case that provides your phone with ultimate protection.
Compatible
Not Compatible
(Without Metal Plates)
Compatible
MagSafe Charger Compatible
Compatible
(Can Attach Through Case)
Compatible
(Can Attach Through Case)
Compatible
(With Embedded Magnet Array)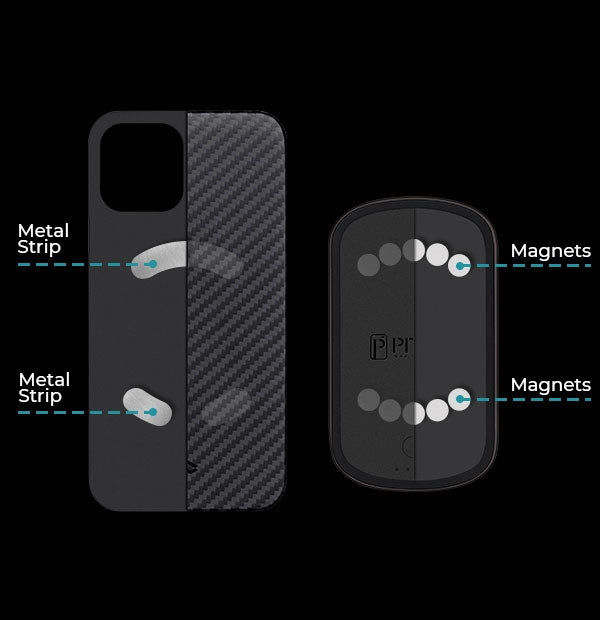 See full comparison
What else might you discover?