Air Case
For iPhone 12 mini/12/12 Pro/12 Pro Max
The thinnest and lightest aramid fiber case for iPhone 12. The thinnest and lightest aramid fiber case for iPh... The thinnest and lightest aramid fiber case for iPhone 12. Read More
Crafted from rare durable 600D aramid fiber
Ultra-thin and lightweight
3D texture that improves grip
Minimalist style
7-Day Returns
Free Shipping over 30 USD
Secure Checkout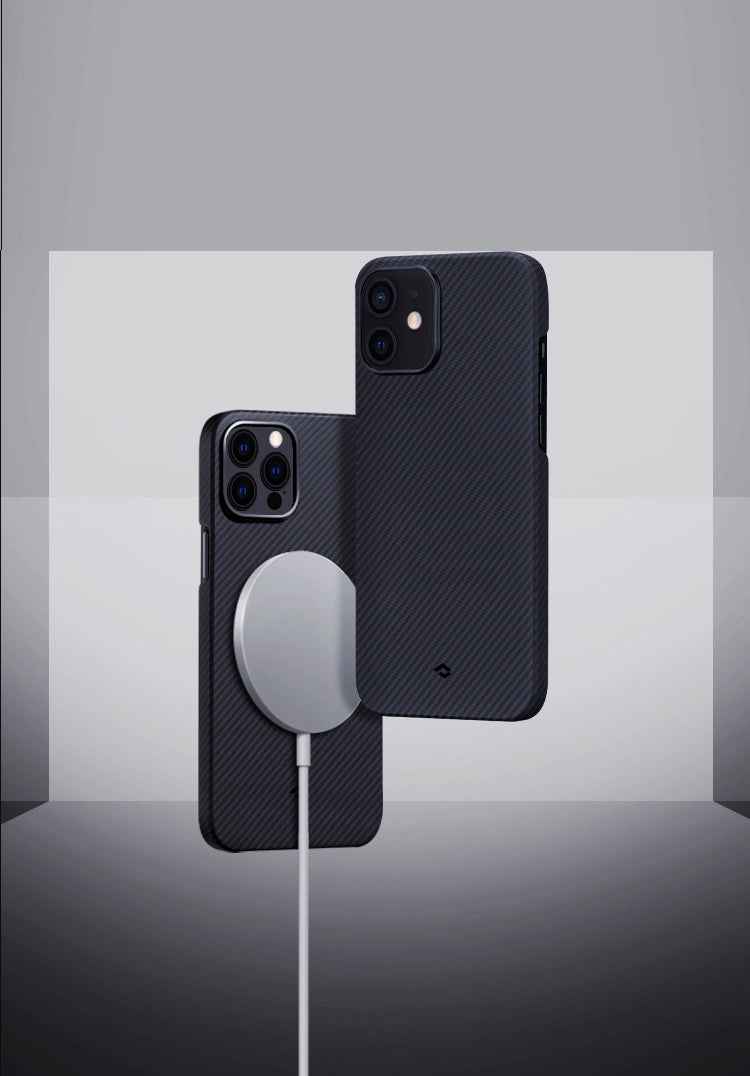 Lightweight Luxury
Delicate, Yet Durable
The PITAKA Air Case for iPhone 12 is made using exceptionally fine and unique materials that we reserve only for our premium products.
Learn More About 600D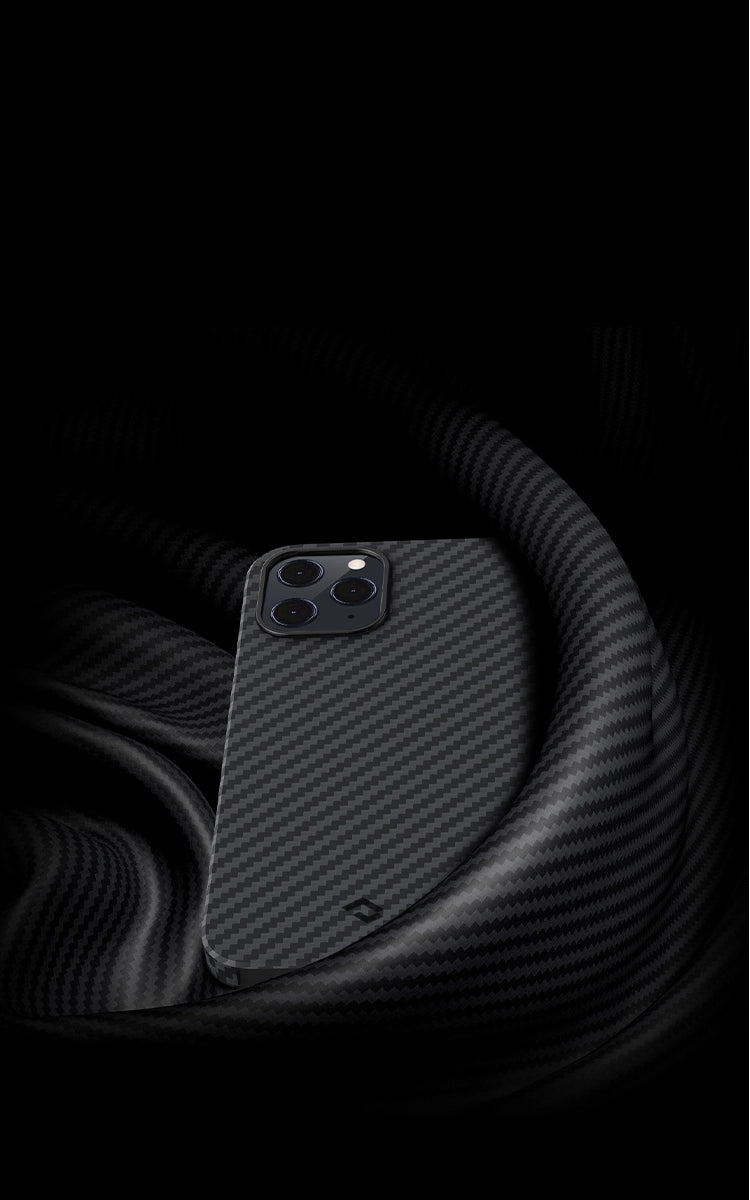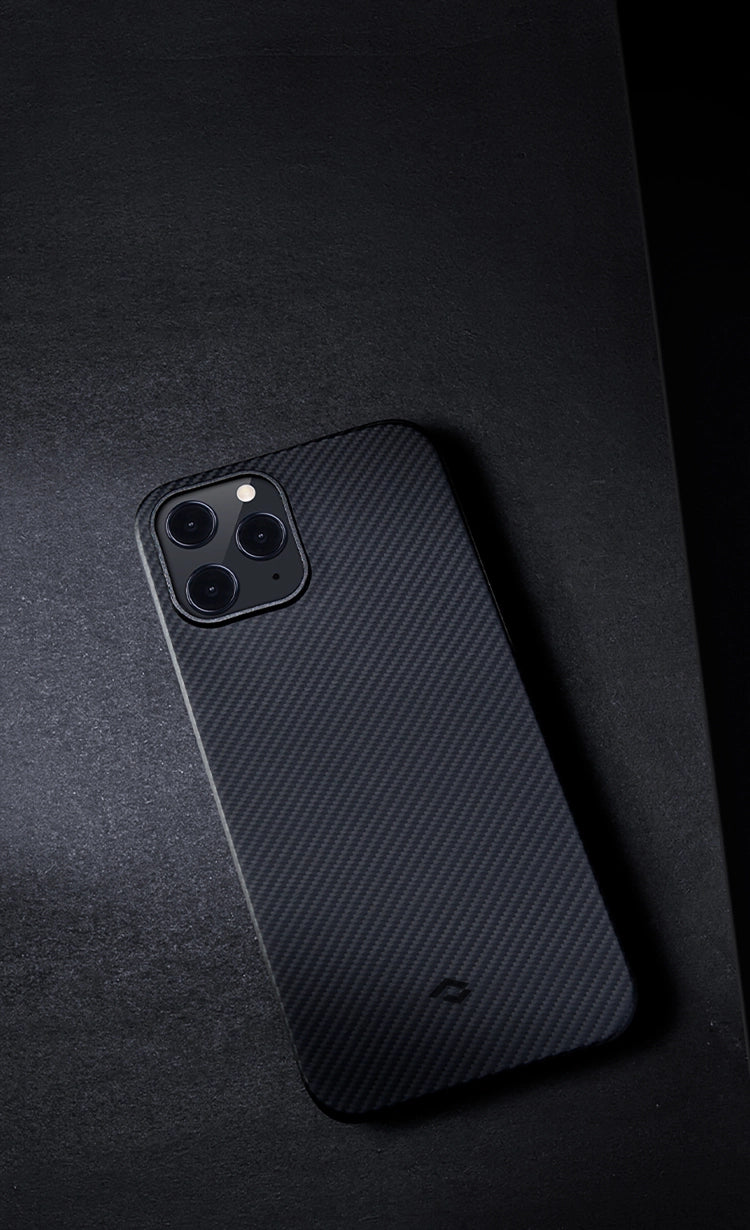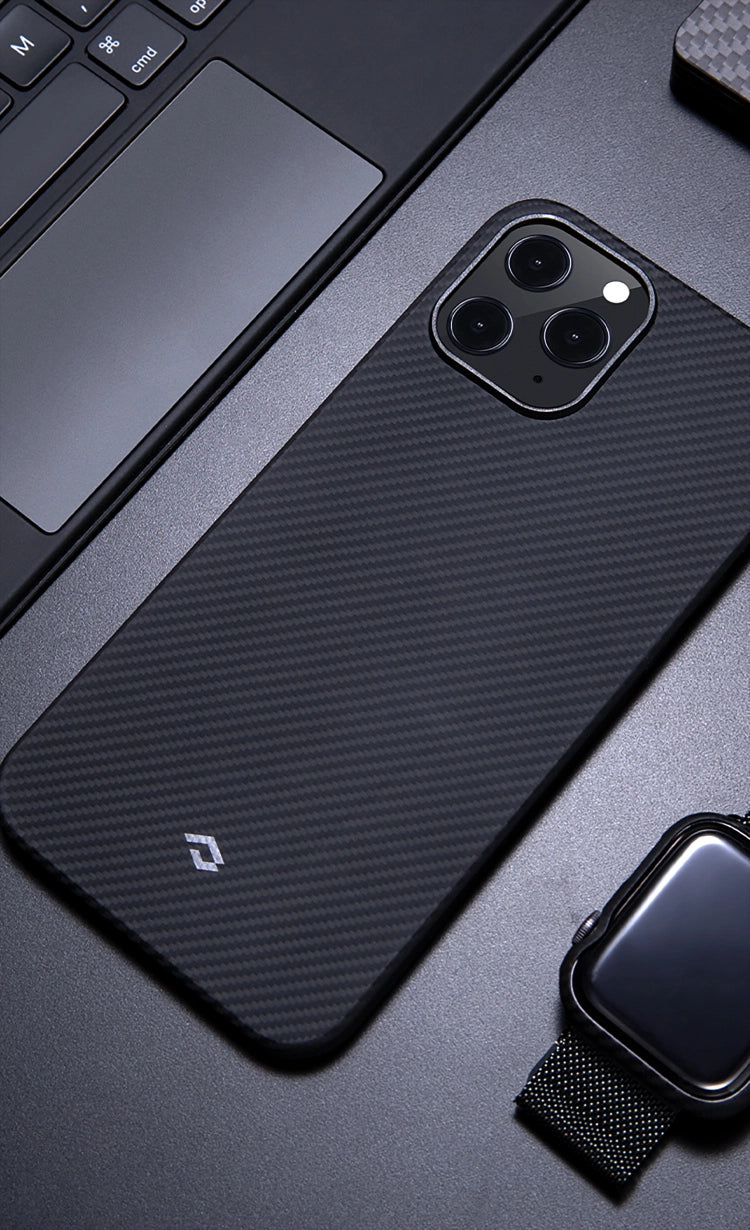 Lightweight and Ultra-Thin
Although extremely thin and light, the Air Case protects your iPhone 12 with minimalist style.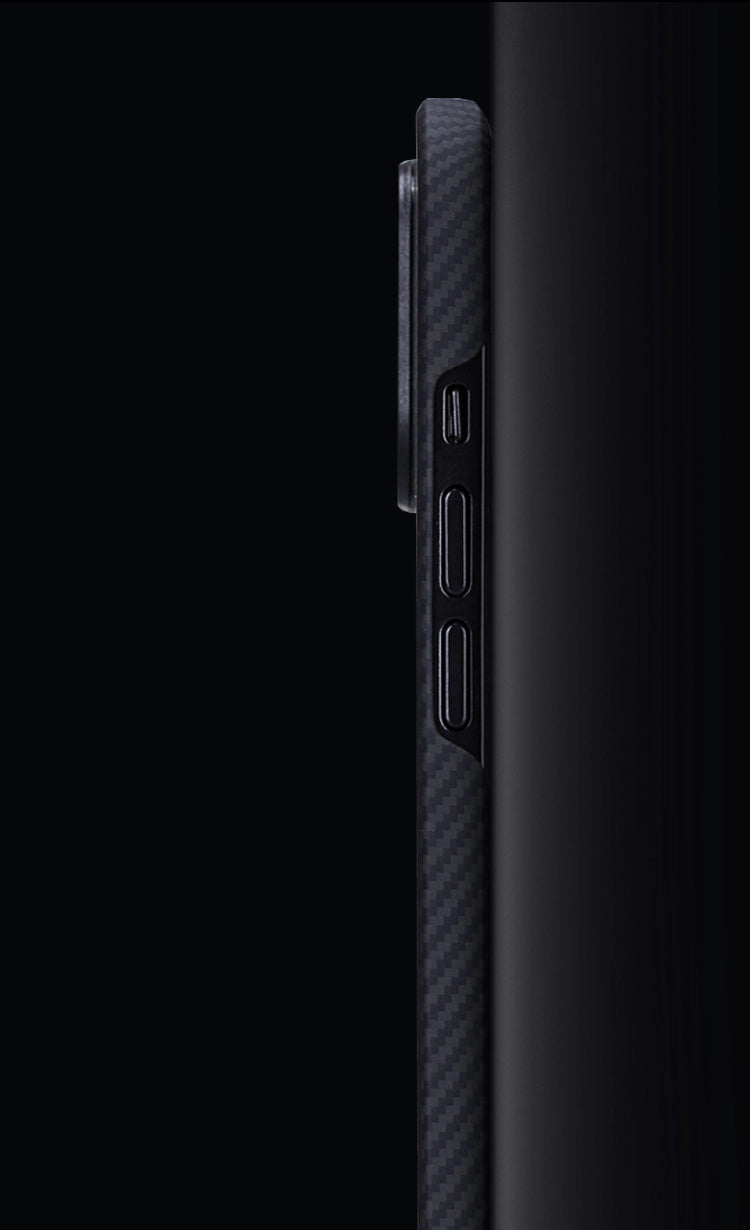 Textured Surface For Better Grip
Our unique vacuum forming process creates a nonslip texture that improves grip while also feeling soft to the touch.
Learn More About 3D Grip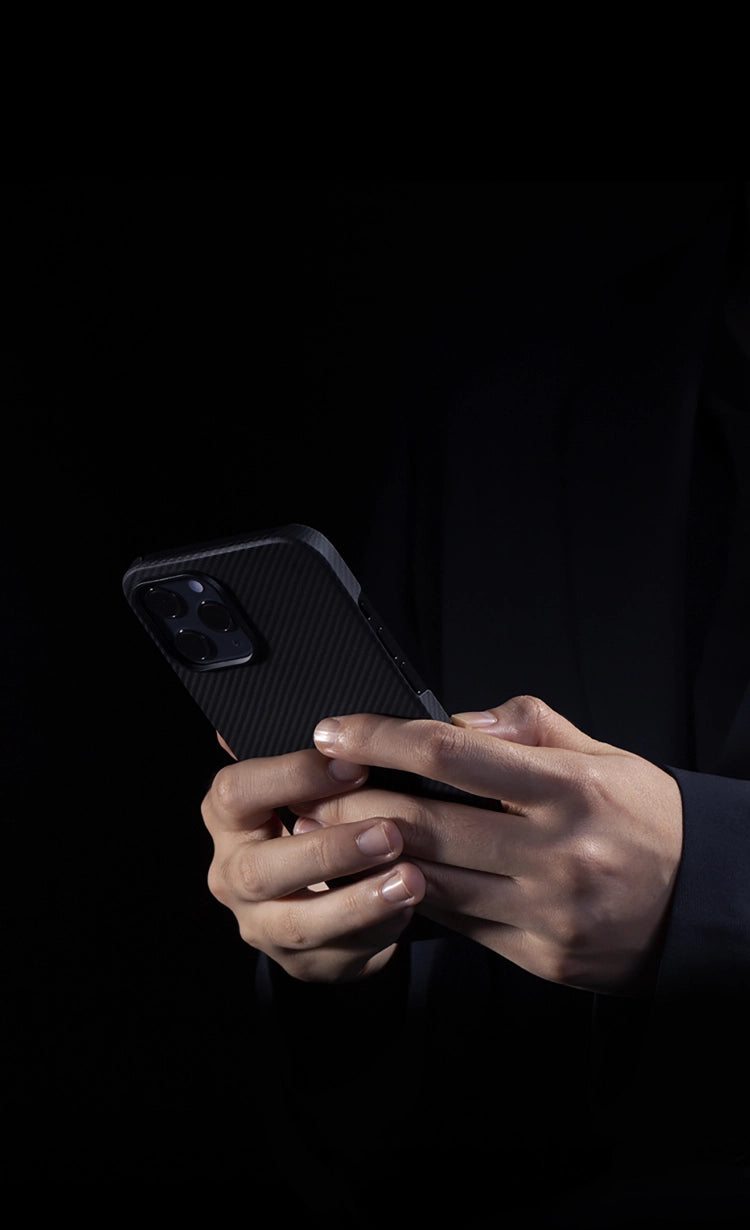 Protective Camera Ring
The raised ring protects your camera lens from scratches.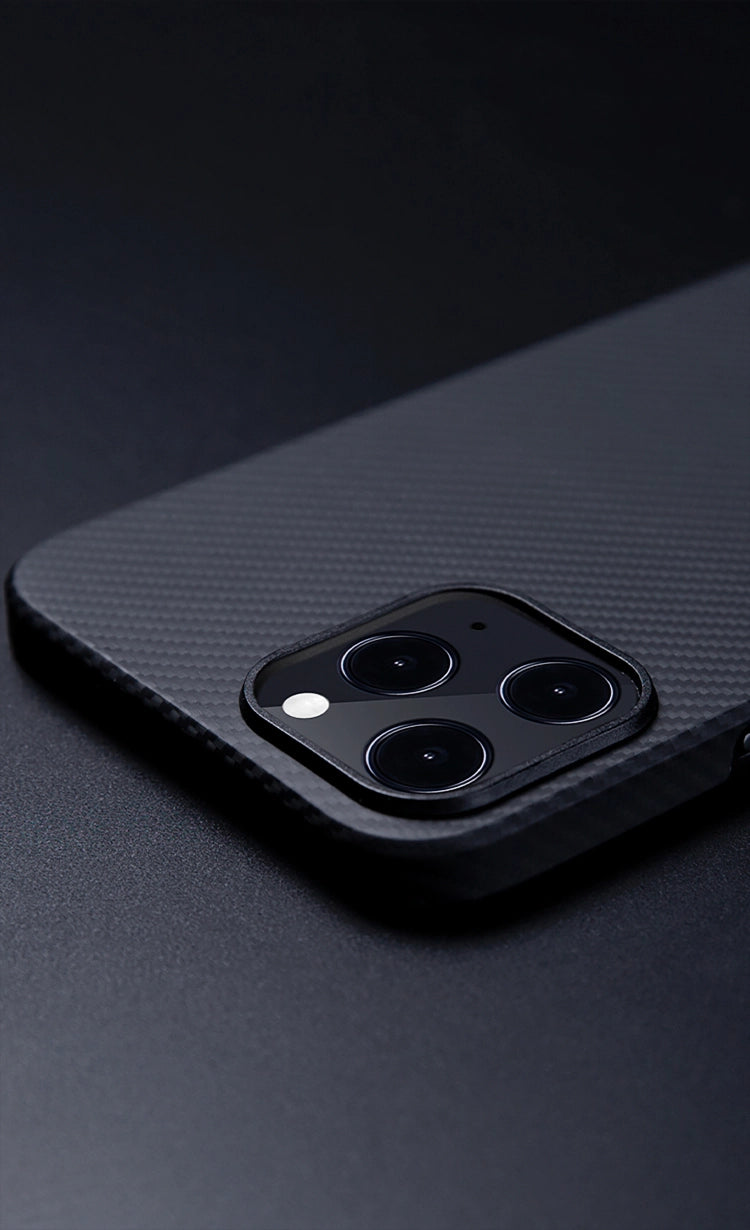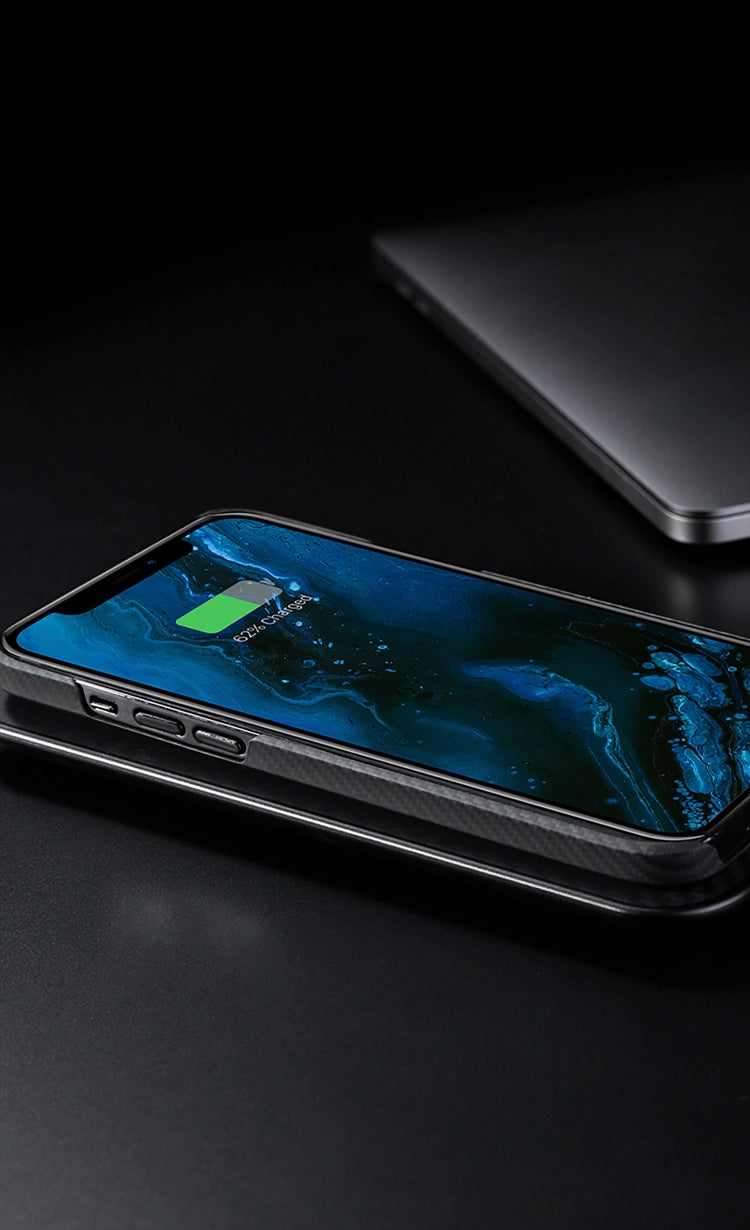 Compatibility
Charge with any wireless charger; but can't mount or snap to our magnetic MagEZ Series chargers.
Specs
Dimensions
0.025in (0.65mm)
Warranty
2 months warranty See our warranty page for more information.
Package Contents
1 x Air Case for iPhone 12 mini/12/12 Pro/12 Pro Max
FAQs
Q1. Can I use the Air Case with other PITAKA products?
A1. Although the Air Case does not have the magnetic functionality of the MagEZ Cases, this luxury phone case is wireless charging friendly and can be used with all of our Air Series Wireless chargers including the Air Omni Lite, Air Essential and Air Tray.
Q2. What is the difference between 600D Aramid Fiber and the 1500D that is used to craft other PITAKA products?
A2. The finer weave of the 600D means that the surface texture is more delicate and improves grip, reducing the chance of dropping your device. As the manufacturing process is more complex, PITAKA reserves 600D for its premium products, such as the Air Case and Apple Watch Air Case.
Q3. Is the Air Case compatible with Apple's MagSafe System?
A3. Yes, the Air Case for iPhone 12 Series is fully compatible with Apple's MagSafe System and can fast-charge at 15W.
PitaCare
WE CARE FOR OUR PLANET.
Rather than a mission, PitaCare is a sustainability journey put in place to protect and care for what matters the most to us - the world and the people around us. We care for people, their feelings, and their everyday life. We make what people can use and enjoy to simplify their lives.
Learn more about PITAKA and the environment
Compare
PITAKA Cases
Introducing PITAKA's iPhone 12 Cases.
Enhance your phone's minimalist design with a form-fitting, ultra-thin iPhone 12 case, or protect it with an aerospace-grade case with magnetic functionality. Our iPhone 12 cases are compatible with MagSafe® Chargers.
$24.99 $49.99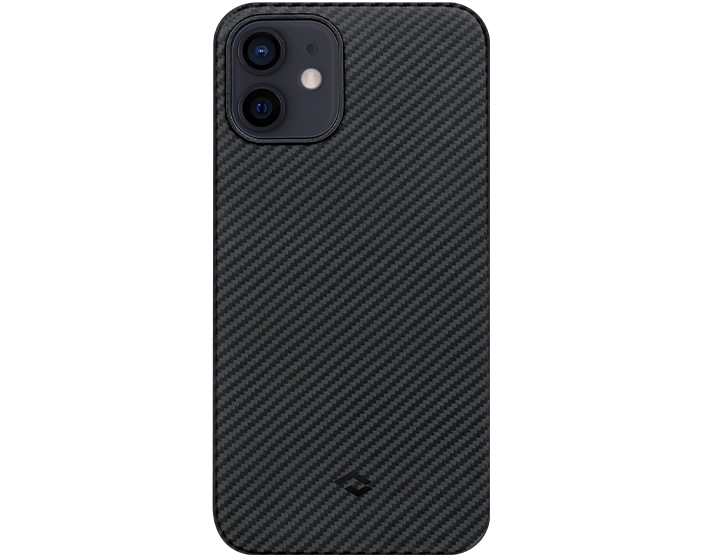 A durable, protective case that works seamlessly with MagEZ wireless chargers.
A lightweight and ultra-thin case, crafted using premium fine-weave aramid fiber.
A life-proof case that provides your phone with ultimate protection.
Compatible
Not Compatible
(Without Metal Plates)
Compatible
MagSafe Charger Compatible
Compatible
(Can Attach Through Case)
Compatible
(Can Attach Through Case)
Compatible
(With Embedded Magnet Array)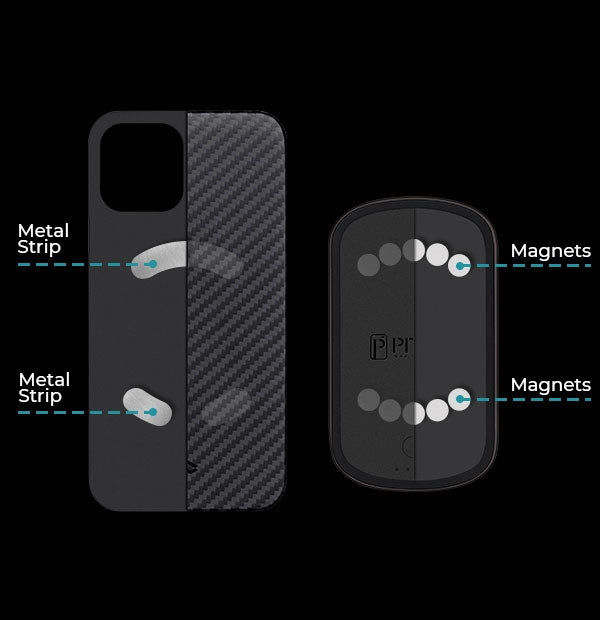 See full comparison
What else might you discover?
Reviews
Great case
Very slim and makes the iPhone 12 Pro easy to grip compared to without a case or the apple MagSafe case. The carbon weave is clean and has no flaws. Definitely the best phone case I've ever bought. Will purchase again when needed.
Hello Michae: Thank you for your customer review with 5 rating stars and your excellent photos of your phone in a PITAKA case. We are happy to see that. PITAKA products feature signature aramid fiber, magnetic ecosystem, and functionally innovative design. Welcome to explore more products of PITAKA magnetic ecosystem. We would love to have your feedback sharing next time.
Fits like a glove on my iPhone 12 Pro
I love the case and excellent quality case. I didn't have to use any of the padding stickers for my iPhone 12 Pro.
Perfect Case
Have tried several other cases but finally found one that has everything I wanted. Bottom is open so I do not catch the case when sliding up or down on the screen, top is open so my ear does not get pinched between the case and phone when talking, buttons are easy to access without having to press through a case, and the form factor is solid. If you are looking for a minimalist case, this is the one.
lightweight, thin and just amazing
lightweight, thin and just amazing case