A pocket-sized MagSafe wireless charging power bank. A pocket-sized MagSafe wireless charging power bank. A pocket-sized MagSafe wireless charging power bank. Read More
Small and portable
Strong magnetic attachment
Ergonomic design
Made using aramid fiber and zinc alloy
Universal Type-C port for input and output
Shop now, pay over time with Klarna.
7-Day Returns
Free Shipping over 30 USD
Secure Checkout
Small but Powerful
At just 14mm (0.55in) thick and only half the size of your palm, the MagSafe battery pack is one of the slimmest around. Yet, it provides up to 65% extra power to your iPhone 14 to outlast the day. You don't need to worry about your battery slipping into the red.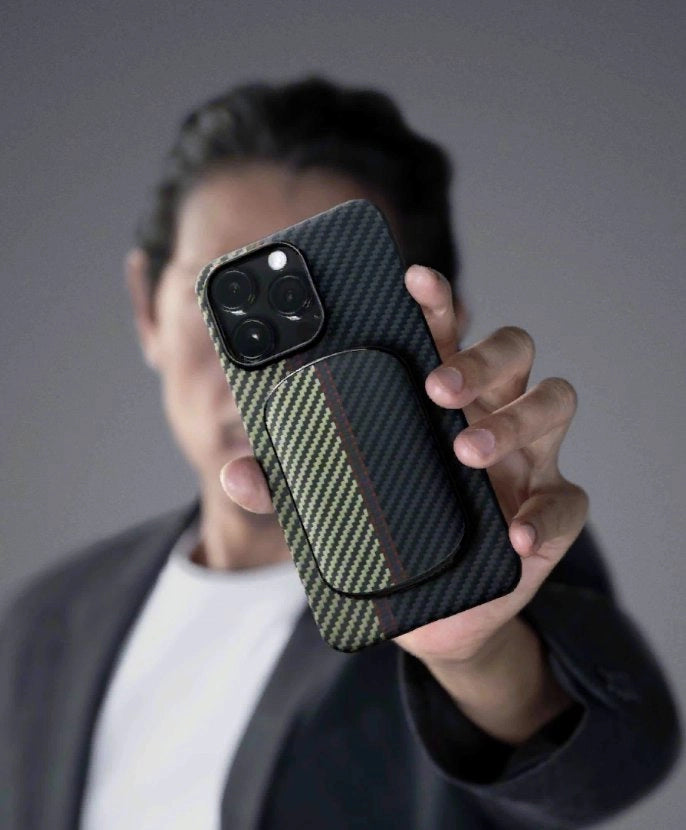 MagSafe and Wireless Charging Compatible
Snap the MagSafe-compatible power bank to the back of your iPhone 12/13/14 and enjoy worry-free wireless charging even when it's pulled from a pocket or thrown into a bag. To get a better magnetic force and experience, use with a MagEZ Case 2.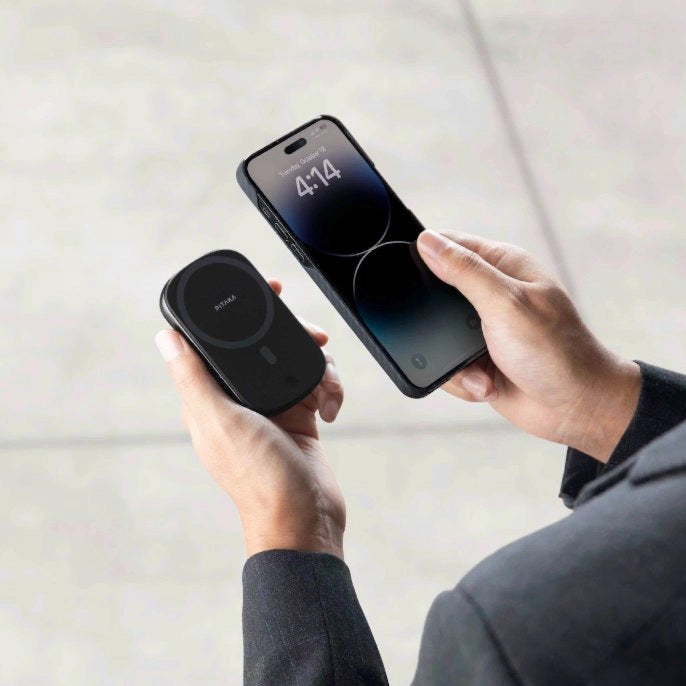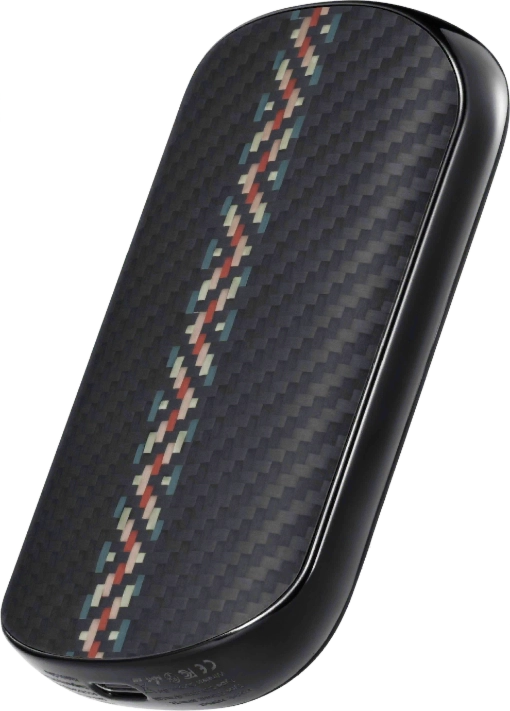 Ergonomically
Designed Curve
The ergonomically designed curve fits comfortably in your hand when you're on the go. And covered by aramid fiber, the power bank has proven durability with a smooth texture that exudes classic style, and it's comfortable to hold all day.
The power bank also comes with unique Fusion Weaving designs. Use with MagEZ Case 2 of the same style to easily style up.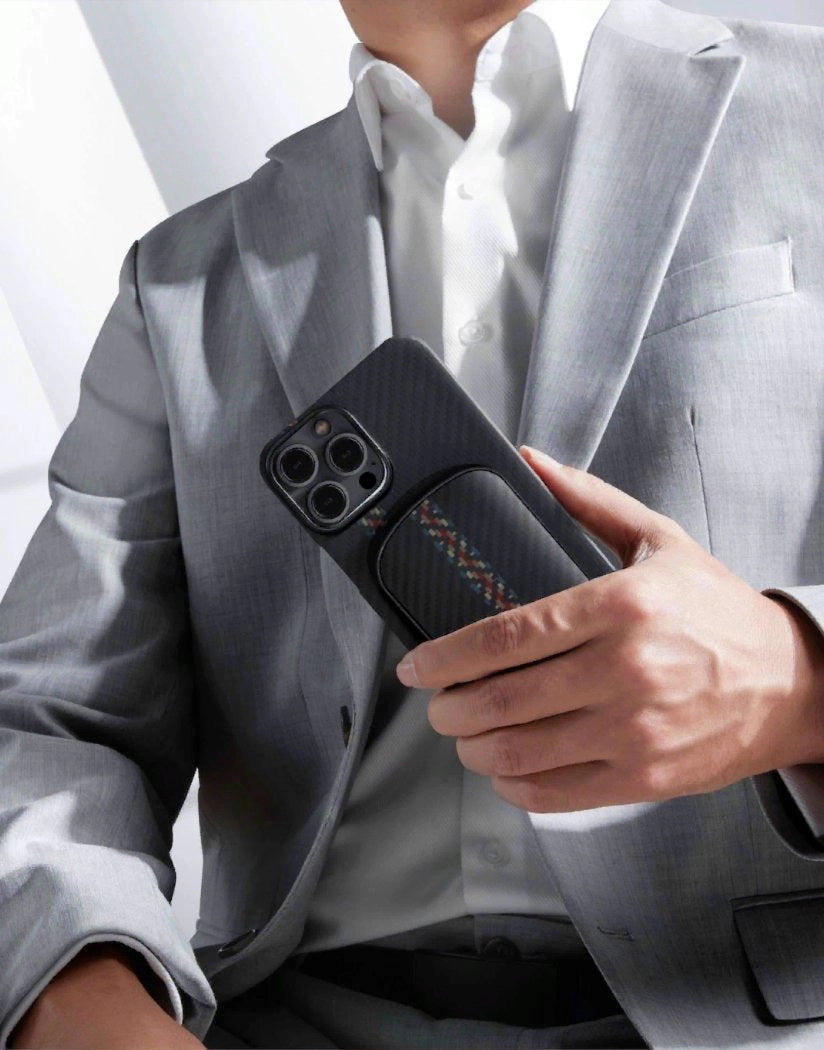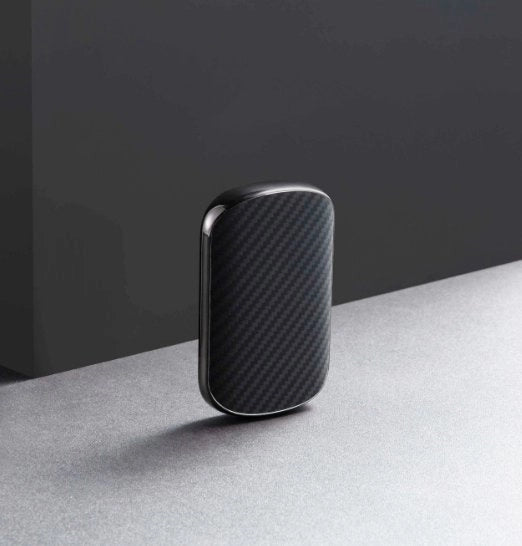 Aramid Fiber & Zinc Alloy
Built using aerospace-grade aramid fiber and strong zinc alloy, the power bank has proven durability with a smooth texture that exudes classic style.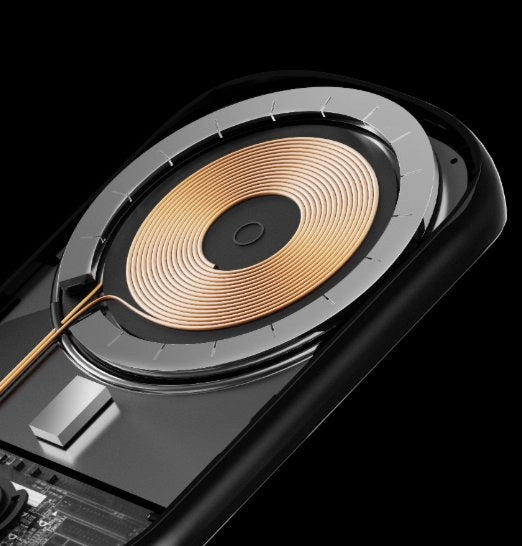 Dynamic Magnets
The MagSafe power bank attaches to your iPhone with a snap. And with dynamic magnets, the power bank makes a mechanical sound when the phone is attached to it, so you know they're perfectly aligned for safe and reliable wireless charging.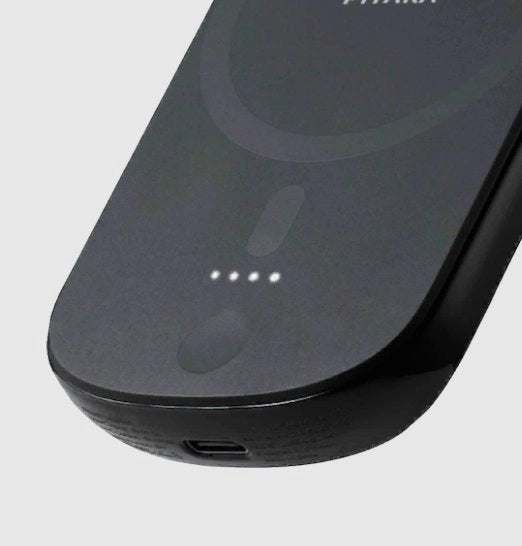 Hidden Button and LEDs
Click the hidden power button once to turn on wireless charging, and the LEDs will light up to show you the battery status.
Both the LEDs and button are hidden on the flat side of the power bank to keep the device ultra-streamlined.
Universal USB-C Port
Share your portable power with friends without wireless charging phones or juice up your AirPods using a USB-C cable connected to the power bank.
Want to Keep Your Power
Bank Always Powered?
Use with MagEZ Slider that has a charging base specifically built for the power bank. When you don't need the power bank, slide it in and let it sit there to charge. When you need to charge on the go, slide it out with your phone. You'll never misplace or forget to charge your power bank again!
Learn More about MagEZ Slider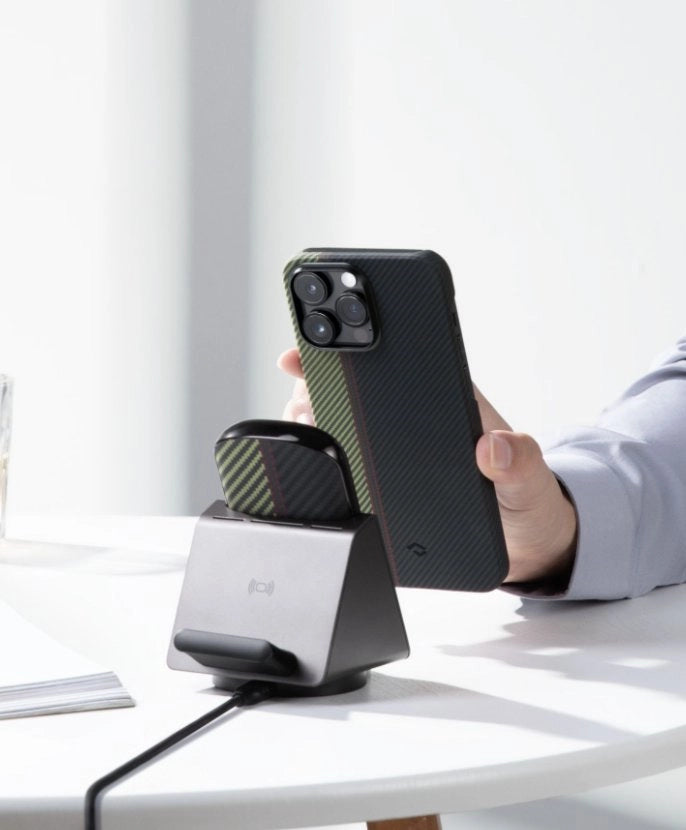 Want to have more accessories in
the same Pita style?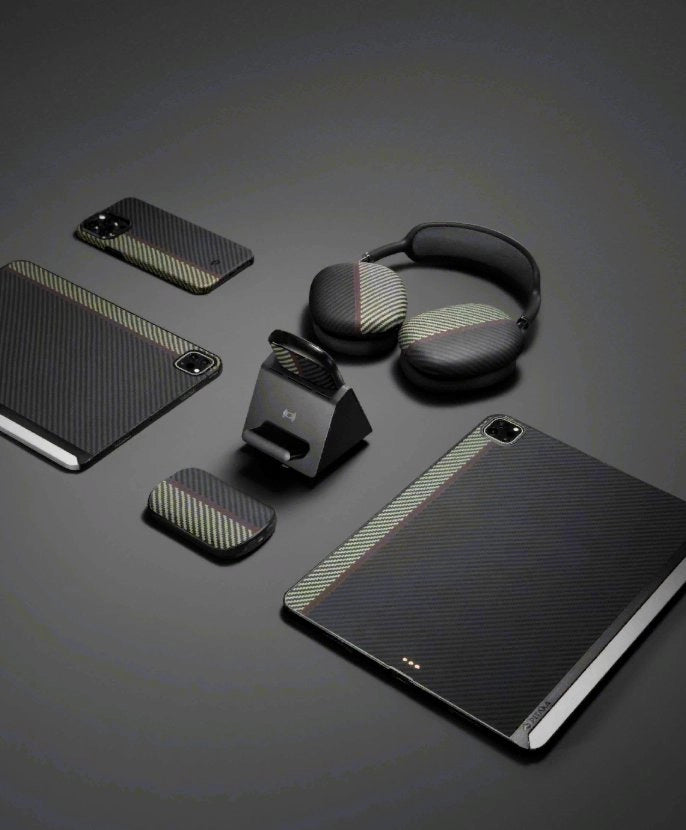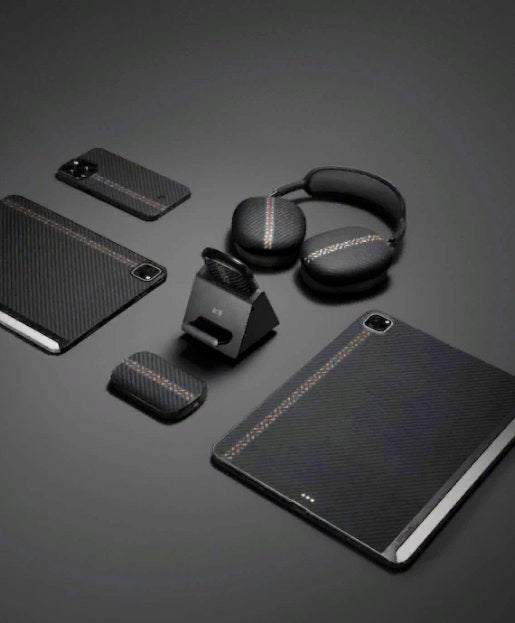 Compatibility
Compatible with iPhone 12/13/14 series without a case or with a MagSafe case; Samsung Galaxy S22 Series with a MagEZ Case 2; or other Qi-enabled phones with a MagSafe case.
Specs
Dimensions
2.4 x 3.8 x 0.55in (62 x 97.3 x 14mm)
Technical
Battery Capacity: 4000mAh Type C Port Input/Output: DC 5V/1.5A Wireless Charging Output: 7.5W
Package Contents
1 x MagEZ Battery Pack 1 x Document Kit
FAQs
Q1. Can I use the MagEZ Battery Pack on MagEZ Juice 1/2?
A1. The MagEZ Battery Pack can be used with MagEZ Juice 1 or Juice 2 docks.
Q2. What's the sound when the power pack attaches to and detaches from the phone?
A2. Actually, that's our design "dynamic magnets", which means the magnets inside the device are not fixed. They will be attached only when the device detects magnetic forces. Through this design, the power pack safely charges phones, MagSafe or not. You will hear the mechanical sound the moment when the device attaches to your phone, which tells you that the device is well attached and aligned.
Q3. Why is wireless charging so slow?
A3. Through a lot of tests, we found that 5W charging is the best speed for maintaining the battery life. Fast charging is easy to get your phone and the power bank warm, which is not good for the battery lifespan in the long run. On the other hand, our power bank is small, portable, and extremely convenient to carry and use. It can be attached to your phone without interfering normal usage of your phone. So even if charging is a bit slow, you can keep the power bank connected to your phone all day.
PitaCare
WE CARE FOR OUR PLANET.
Rather than a mission, PitaCare is a sustainability journey put in place to protect and care for what matters the most to us - the world and the people around us. We care for people, their feelings, and their everyday life. We make what people can use and enjoy to simplify their lives.
Learn more about PITAKA and the environment
What else might you discover?
$55.99 $69.99