MagEZ Case 2 for iPad Pro 2022/2021
100% Magic Keyboard Compatible
iPad Pro Case
MagEZ Case 2
For iPad Pro 2022/2021
An Ultra-slim, 100% Magic Keyboard Compatible iPad Pro Case. An Ultra-slim, 100% Magic Keyboard Compatible iPad Pro Case. An Ultra-slim, 100% Magic Keyboard Compatible iPad Pro Case. Read More
Fully compatible with Apple Magic Keyboard
Magnetically attaches to PitaFlow accessories
Ultra-slim and lightweight
Easily attach and charge your Apple Pencil
Smooth-textured surface for comfortable grip
7-Day Returns
Free Shipping over 30 USD
Secure Checkout
Stylishly Made from
Aramid Fiber & Fusion Weaving™
The iPad Pro cases are covered by our signature, durable and lightweight aerospace-grade aramid fiber, offering protection and excellent grip.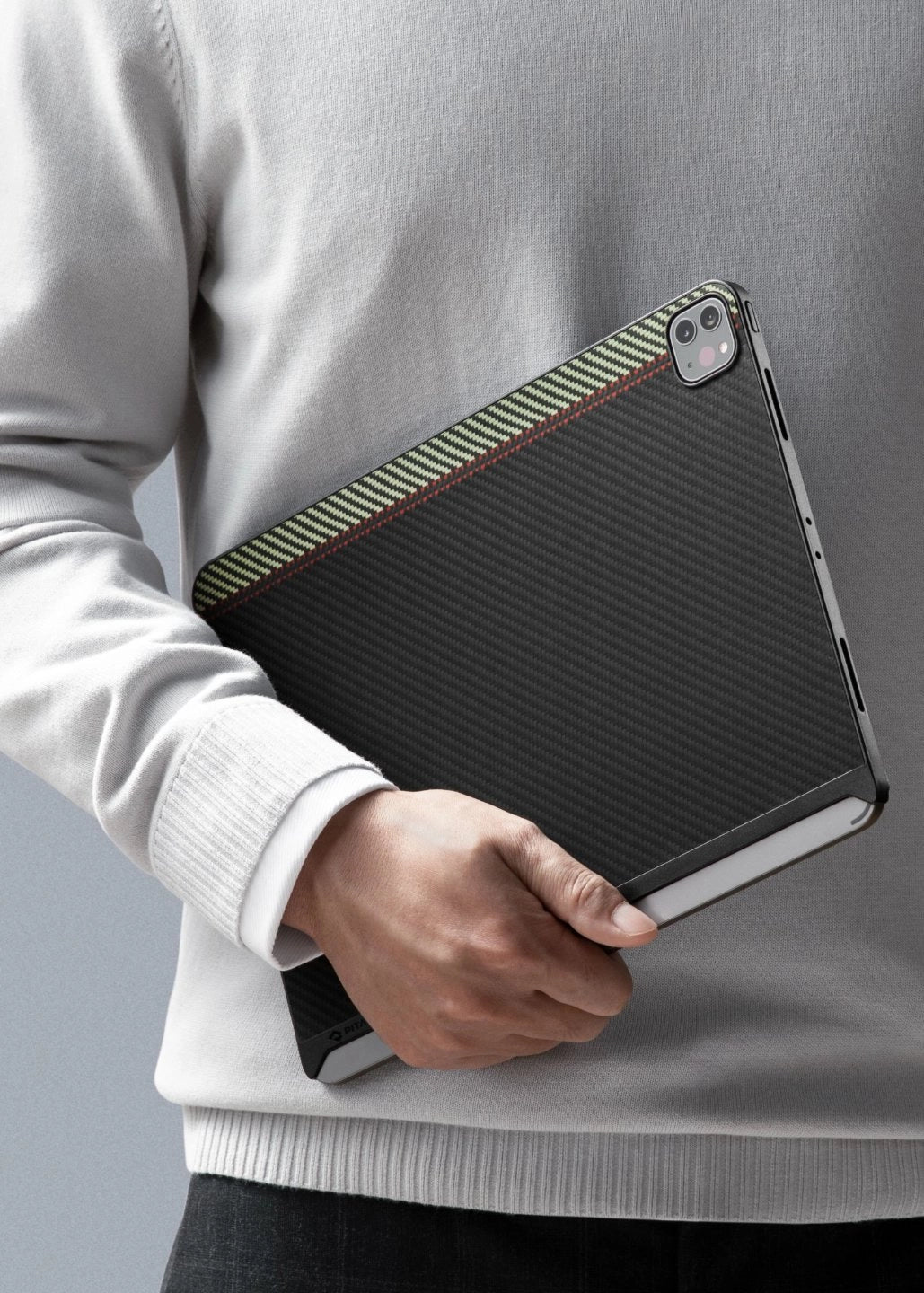 O
Magic Keyboard Compatible
iPad Case
Thanks to the slim and magnetic design, you can easily snap your iPad Pro to the Magic Keyboard and enjoy all functions without removing the case. You can also snugly close the Magic Keyboard and tablet for secure carrying. The patented three-pin adapter offers seamless charging between your iPad Pro case and the Apple Magic Keyboard.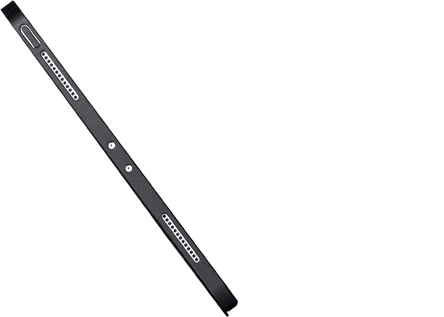 Boost Your Productivity Using
PitaFlow for Tablets
With its magnetic design, MagEZ Case 2 simply attaches to the PitaFlow for Tablets system and seamlessly switches between accessories without affecting device features or your productivity. Learn More >>
As A Desktop Computer
Writing & Drawing Anywhere
On the Go
Easy Apple Pencil Charging
Magnetically connect and charge your Apple Pencil as usual.*
*Not compatible with any Apple Pencil skin or cover.
Easy Access Type-C Port
The precisely cut design of the MagEZ Case provides easy access to all buttons and switches. The MagEZ Case Pro has the Type-C port covered for wireless charging functionality. Simply remove the cover to use the Type-C port when needed.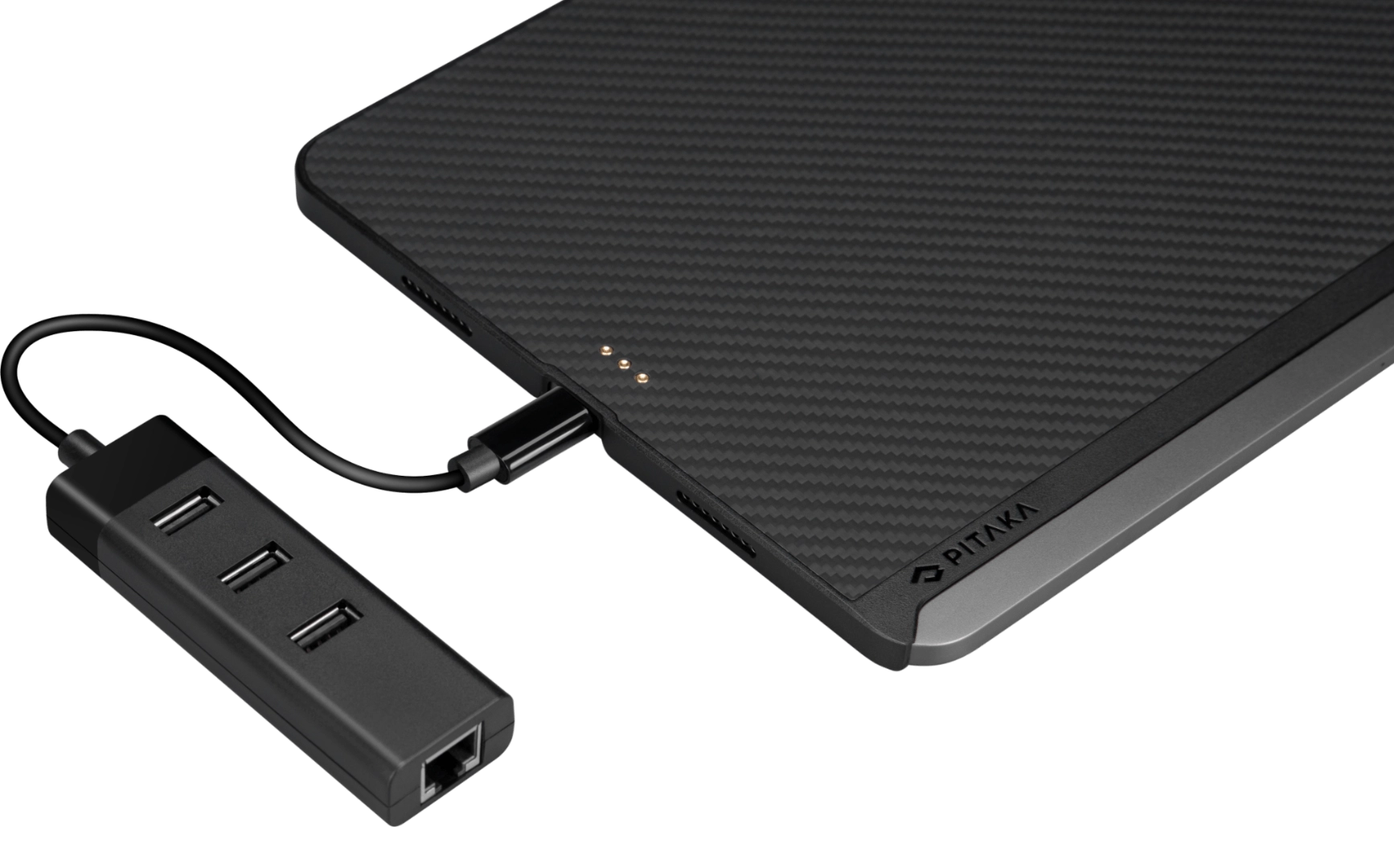 Raised Lip for Camera Protection
Place your iPad Pro on the table worry-free.
We also Have a Wireless Charging Version Case
Experience fast and hassle-free wireless charging on your iPad Pro 2022 now using our MagEZ Case Pro and MagEZ Charging Stand. Learn More
Want to have more accessories
in the same style?
Compatibility
Works with Apple's iPad Pro 2022/2021.
Compatible with Apple Magic Keyboard.
Attach to MagEZ Stand, and MagEZ Folio.
Specs
Dimensions
11 inch: 250.85 x 174.75 x 9.05mm (9.88 x 6.88 x 0.36 inch) 12.9 inch: 283.40 x 211.40 x 9.7mm (11.16 x 8.32 x 0.38inch)
Weight
11 inch: 84g (2.96oz) 12.9 inch: 112g (3.95oz)
Warranty
2 months warranty See our warranty page for more information.
Package Contents
1 x MagEZ Case 2 for iPad Pro 2022/2021 1 x Document kit
FAQs
Q1. Do I need to remove the case to use the Apple Magic Keyboard?
A1. No, the MagEZ Case 2 for iPad Pro works seamlessly with the Magic Keyboard!
Q2. Can I use a screen protector with the iPad Pro Case?
A2. You can use a screen protector with the case. However, for the iPad Pro Case and Apple Keyboard to close seamlessly, the screen protector cannot be thicker than 0.12mm.
PitaCare
Zero harmful substances have been produced or released in the manufacturing of the MagEZ Case 2 and all other PitaFlow for Tablets products. Furthermore, the packaging is 100% recyclable. And we carry out minimalist design as always to reduce resource wasting.
Learn more about PITAKA sustainability
What else might you discover?
$71.20 $89.00
Reviews
PERFECT
there is no word to describe how much i love this case. perfect product. also its match with my iphone case😍😍😍
perfect case
The case is light and fits the i-pad perfectly and works well with the smart folio. I just wonder why the bottom edge is not covered. After all, there are no buttons there.
Black folio + White magez case 2!!
Just got my white case 2 and folio. Although want to get a white folio, but there is no white version😛. black and white also make my ipad pro look good!! So, the edges of my new ipad pro don't get banged up like the old one!
MagEZ Case 2 for iPad Pro 2022/2021
MagEZ Case 2 for iPad Pro 2022/2021