MagEZ Case Pro
For iPhone Xs/Xs Max/XR
A protective aramid fiber iPhone Xs case in a futuristic design. A protective aramid fiber iPhone Xs case in a futuristic ... A protective aramid fiber iPhone Xs case in a futuristic design. Read More
Meets military drop test standards
Embedded with metal plates to work with MagEZ 1.0 magnetic accessories
Three protective layers (aramid fiber, PC, microfiber)
Reinforced TPU frame and impact-resistant air pockets
Raised edge for screen protection
Shop now, pay over time with Klarna.
7-Day Returns
Free Shipping over 30 USD
Secure Checkout
Protection Evolved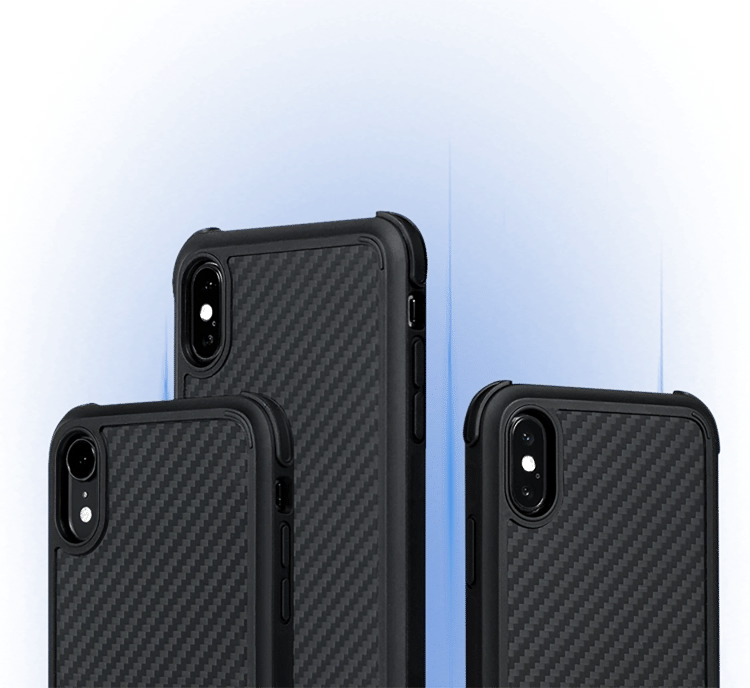 MAGNETIC FUNCTIONALITY
With built-in metal strips, the MagEZ Case Pro attaches easily to the MagEZ Series magnetic wireless chargers for an uninterrupted charging experience.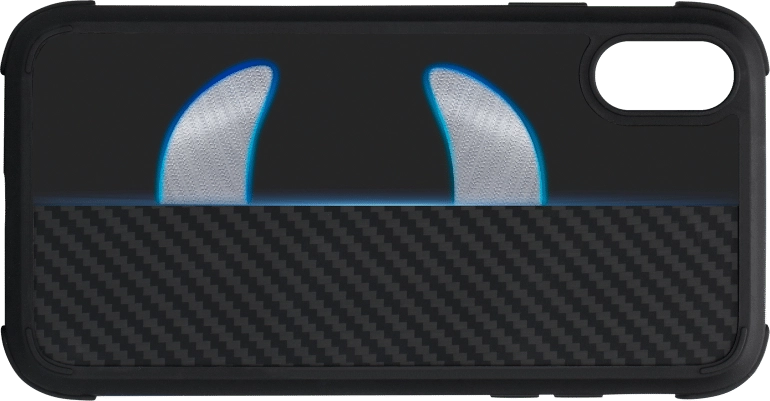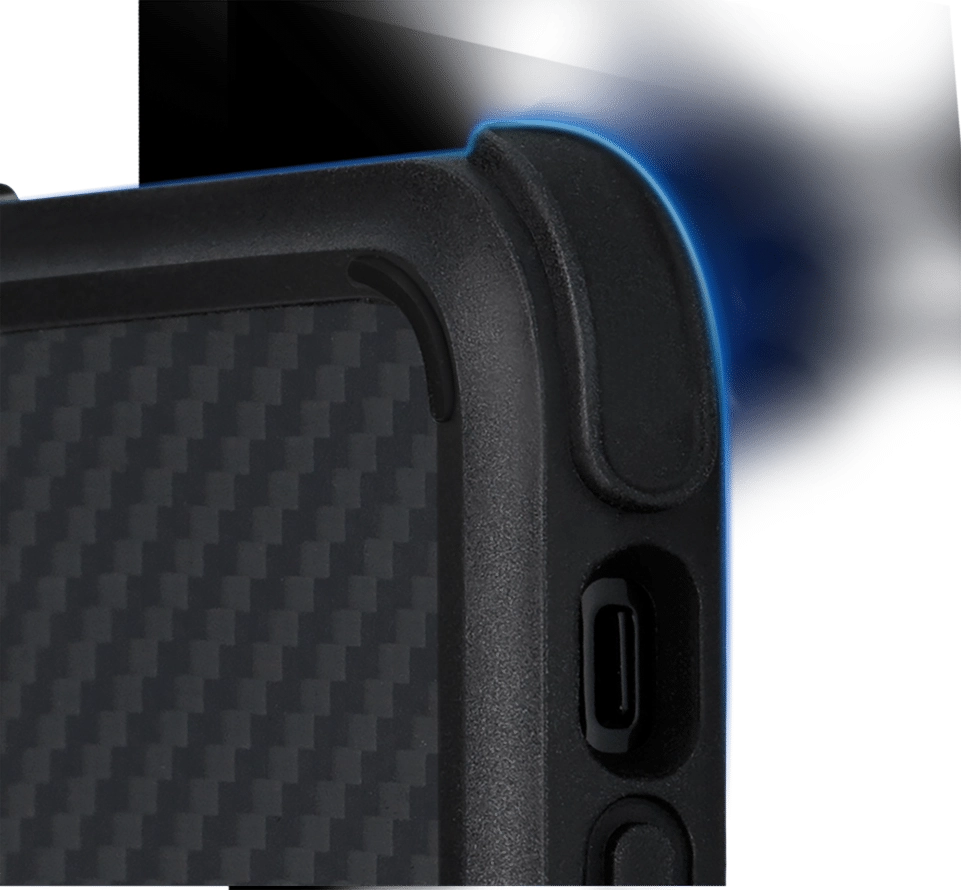 MILITARY DROP TESTED
With a TPU (Thermoplastic Polyurethane) reinforced frame, corner bumpers, and shock-absorbing air pockets, the MagEZ Case Pro can receive an impact without damaging your phone.
ANTI-SLIP SIDE GRIPS
Additional textured side grips ensure a firmer hold, reducing the chances of dropping your device.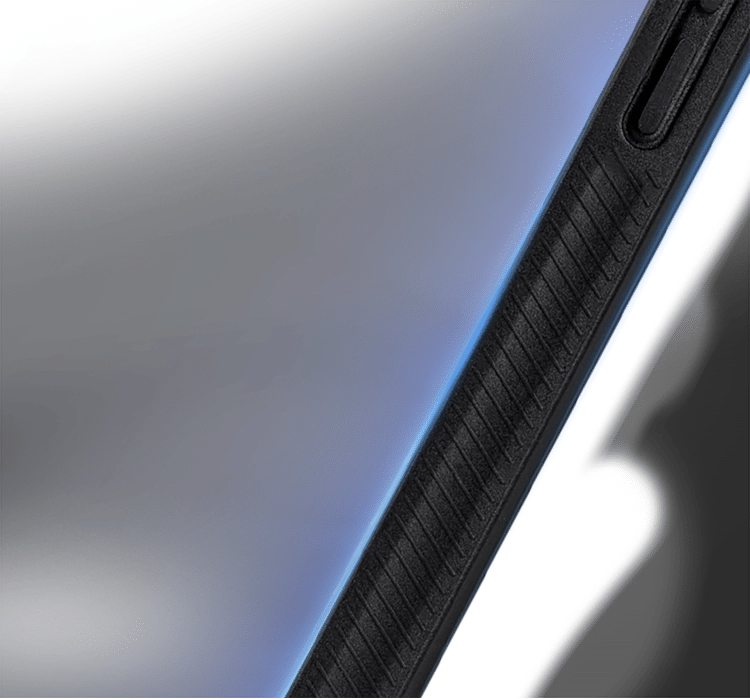 Specs
Dimensions
Thickness: 0.1in (2.5mm)
Warranty
2 months warranty See our warranty page for more information.
Package Contents
1 x MagEZ Case Pro for iPhone Xs/Xs Max/XR
FAQs
Q1. Are there magnets in the iPhone case, and will they affect my phone?
A1. Yes, MagEZ Case Pro 2 for iPhone 12, and MagEZ Case 2/MagEZ Case Pro 3 for iPhone 13 all have magnets inside that mirror the MagSafe magnet array. Your iPhone 13 shouldn't experience any problems; however, Apple does warn that the magnets can cause problems with RFID chips and magnetic strips in credit cards and security badges as well as pacemakers.
Q2. Are your cases compatible with Qi wireless chargers?
A2. All our cases, including MagEZ Case 2 can work with Qi-certified wireless chargers.
PitaCare
WE CARE FOR OUR PLANET.
Rather than a mission, PitaCare is a sustainability journey put in place to protect and care for what matters the most to us - the world and the people around us. We care for people, their feelings, and their everyday life. We make what people can use and enjoy to simplify their lives.
Learn more about PITAKA and the environment
Compare
PITAKA Cases
All our iPhone Xs phone cases are compatible with our magnetic wireless chargers.
Choose from slim and durable or an ultra-protective Xs case.
A durable, protective case that works seamlessly with MagEZ wireless chargers.
A life-proof case that provides your phone with ultimate protection.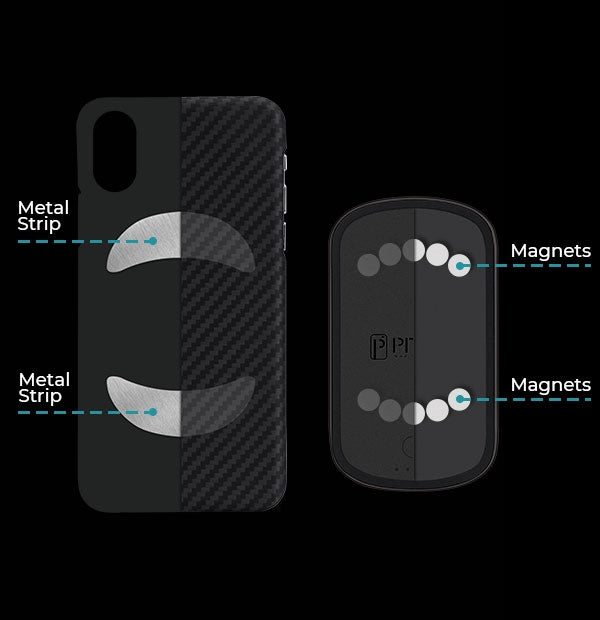 See full comparison
What else might you discover?
Reviews
I have not received the
I have not received the iPhone case in the mail. Do you know when it will be arriving?
Hi Kathy, we found your case was delivered. Please check your mailbox. Sorry that since this case was out of stock in the USA warehouse, we arranged the shipment from our Asia warehouse, which cost much longer time than the other products. Thanks for your patience and kind understanding. We hope you love the case!
Great customer service exceptional products, downside delivery time
I was getting ready to return this product when finally after 12 days of waiting it arrived and let me be the first to tell you out of the numerous of cases that I currently open this one is by far my favorite since placing my iPhone in mag ez pro if shipping would have arrived in 3-5 days like website had mentioned it would undoubtedly be a 5 star review unfortunately Pitaka was out of this particular case in their U.S warehouse so I had to wait for it to arrive from Hong Kong. Other than that keep up the fantastic work you have earned yourself a loyal patron Pitaka.
Recent purchase
My original Aramid case for my iPhone X was fantastic. I purchased this one for a little more protection and found the look and feel was nothing like my original one.
This case is not sliding out of my hands.
I love my case. It has just the "right" grip on the back, which was important for me. I watched YouTube reviews in making my decision, and was initially disappointed that the sides were different from what I saw in the reviews. But after using the case for a few days, I now believe the edges of my case are likely THE BEST available. The indention, a grippy sharp edge, the raised corners - I think you've come up with perfection here!
Hi O',Neil, thanks for sharing your story here. Glad that it finnally turned out that it is a worthy purchase for you :). Our designers modified the design details for multiple times in an attempt to bring out the best user-friendly case. We also use premium aramid fiber and 3D Grip Technology to ensure better great grip. Hope you enjoy the case as we expected.
BEST CASE I HAVE EVER HAD
I have had this case for almost four years. I bought my iPhone X when it came out and had this on it ever sense. I have dropped my phone so many times and my phone doesn't have a single scuff. the case has stayed in tact and I just have nothing to say but good words for this case. I recommend to seriously everyone. I forgot to leave a review when I bought this case but I just came back to buy one for the iPhone 13. Highly highly recommend.
Hi Destiney, thanks for coming back to sharing your sincere review of our MagEZ Case Pro, and your support for our 13 series. It is a great pleasure to get your continuous support. Our Case Pro indeed is very protective and we are glad it has protected your iPhone X many times. We sincerely hope you will love our new case for your new iPhone 2.