Fusion Weaving MagEZ Case 2
For iPhone 13 mini/13/13 Pro/13 Pro Max
A slim yet durable MagSafe compatible case with unique styles. A slim yet durable MagSafe compatible case with unique st... A slim yet durable MagSafe compatible case with unique styles. Read More
Unique styles created using Fusion Weaving technique
MagSafe compatible
Textured surface for exceptional grip and comfort
Precision cut for access to buttons, switches, and the charging port
Lifted camera ring
7-Day Returns
Free Shipping over 30 USD
Secure Checkout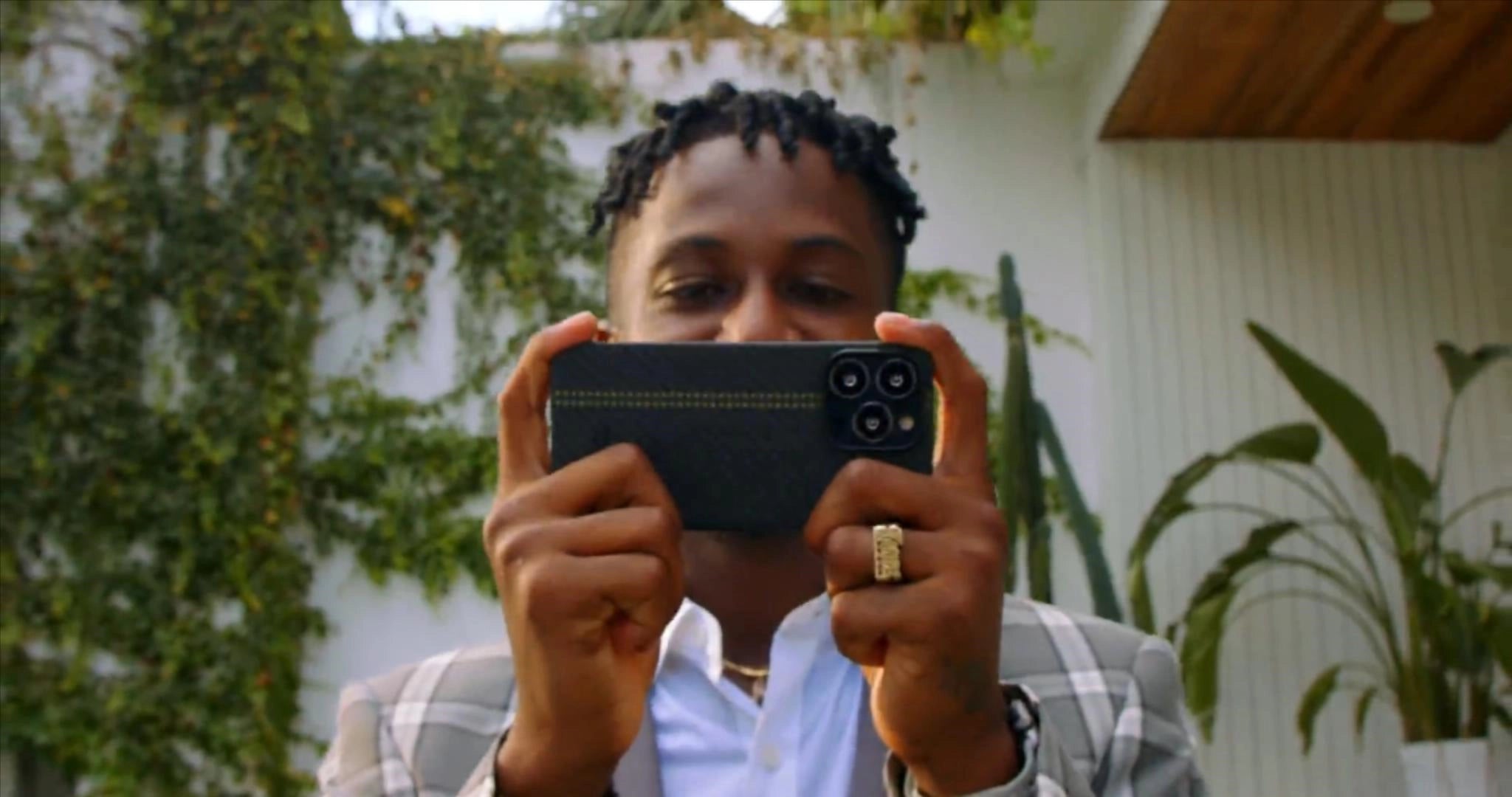 Designs That Style Up Your
iPhone 13 Series
Our Fusion Weaving™ cases for the iPhone 13 lineup were selected to style up your phone. Choose from four designs to fit your look: Overture, Rhapsody, Concerto, and Sonata.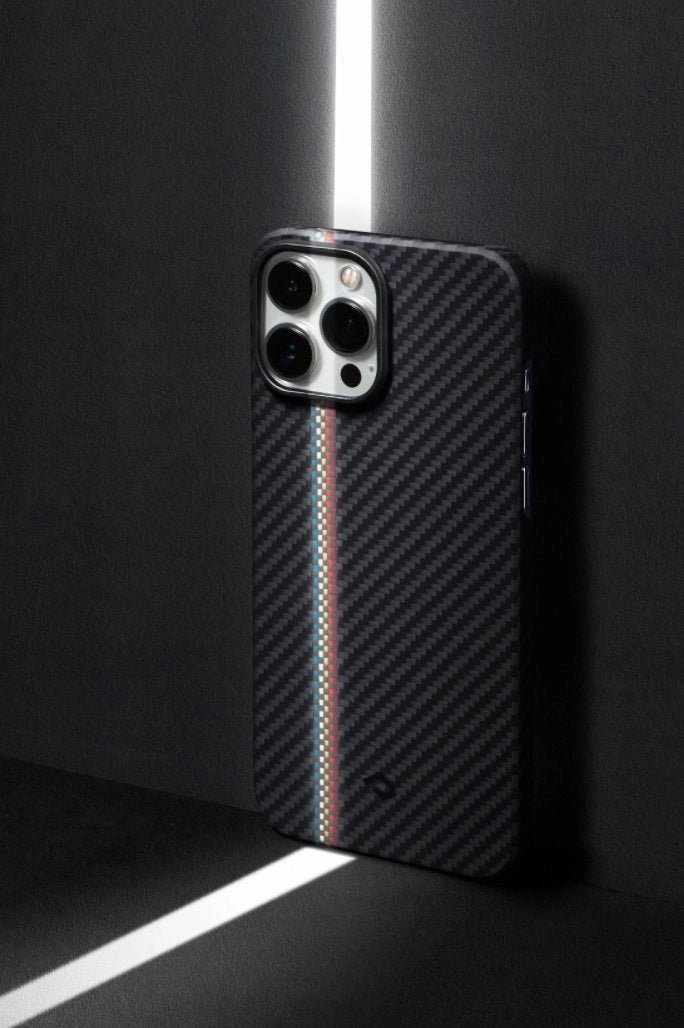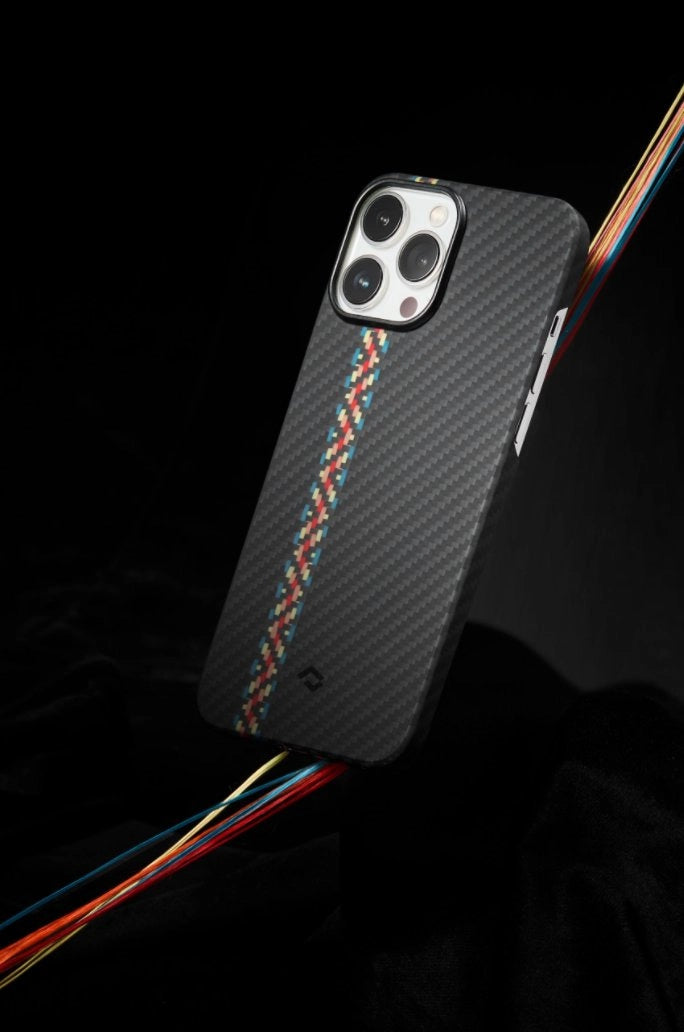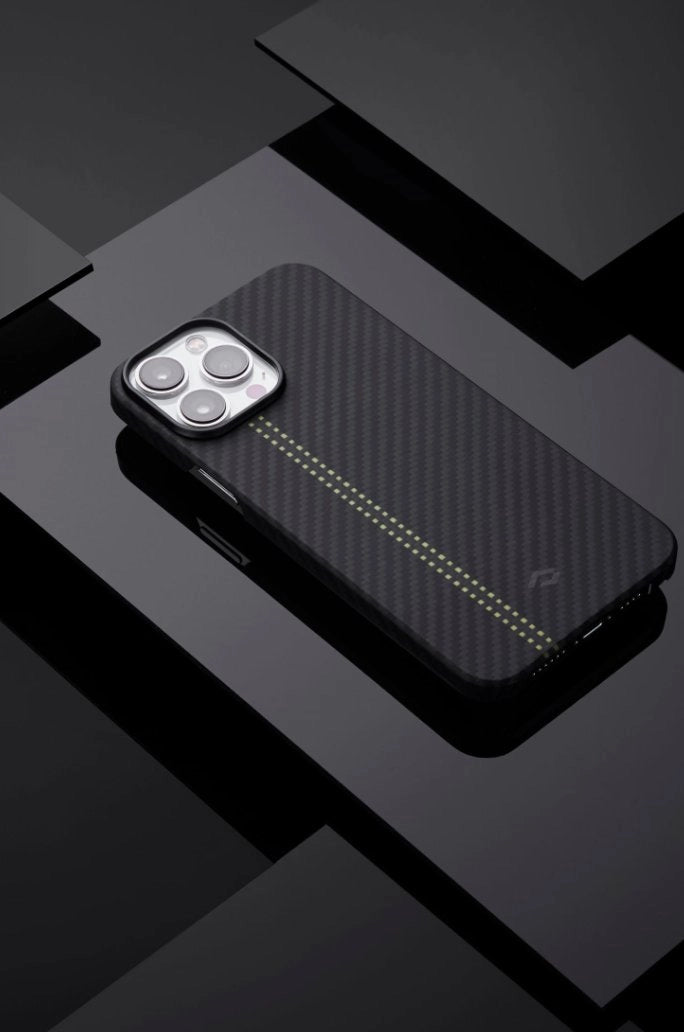 Overture
MagSafe and Wireless
Charging Compatible
Designed for MagSafe compatibility to ensure a secure, convenient attachment with MagSafe chargers or accessories. Charge your iPhone 13 using any standard Qi-certified wireless charger without removing your case.
Work with MagEZ® 2.0 ? System.
Style on the Next Level
Our new technique - Fusion Weaving™ allows two or more weaving styles to appear on the same piece of aramid fiber fabric.
Fusion Weaving™ cases feature excellent three-dimensional effects and more intricate designs with various colors.
Better Grip with
More Comfort
Our unique vacuum forming process, 3D Grip Technology, creates a tactile, nonslip surface texture for exceptional grip and comfort.

Precision Manufacturing
for the Perfect Fit
Designed and flawlessly formed to fit every curve, button, and cut out.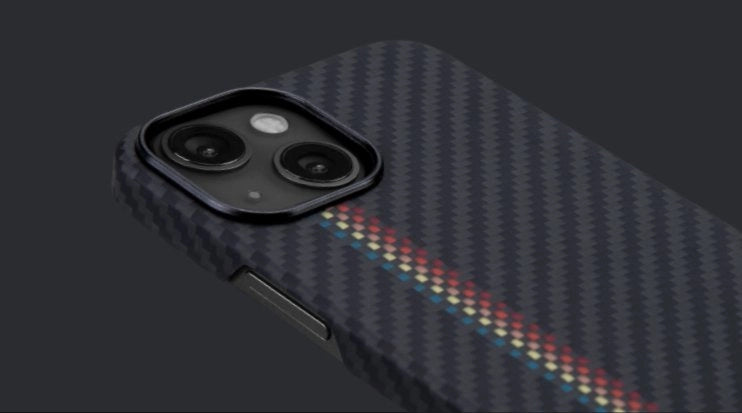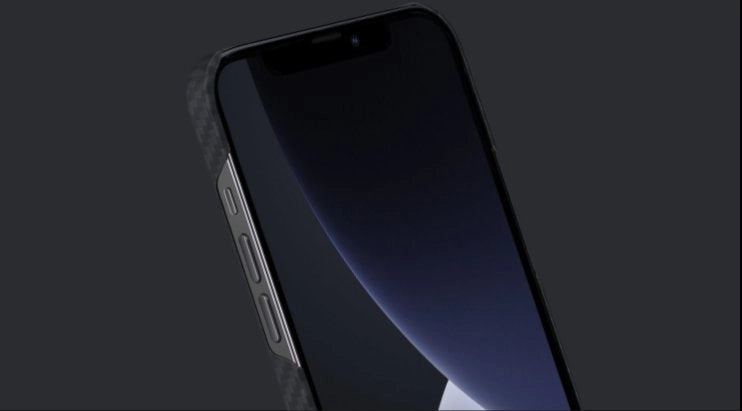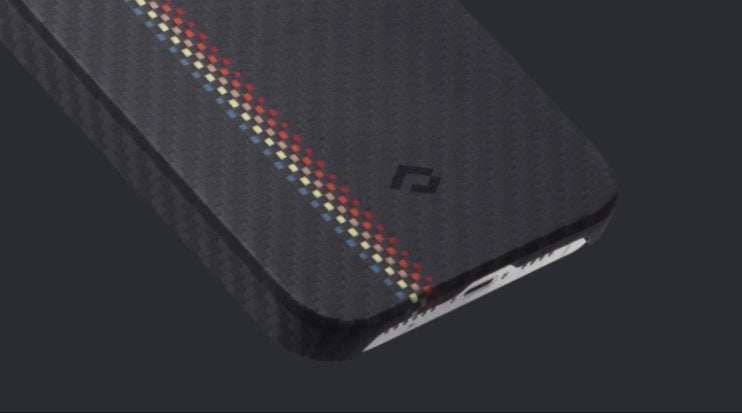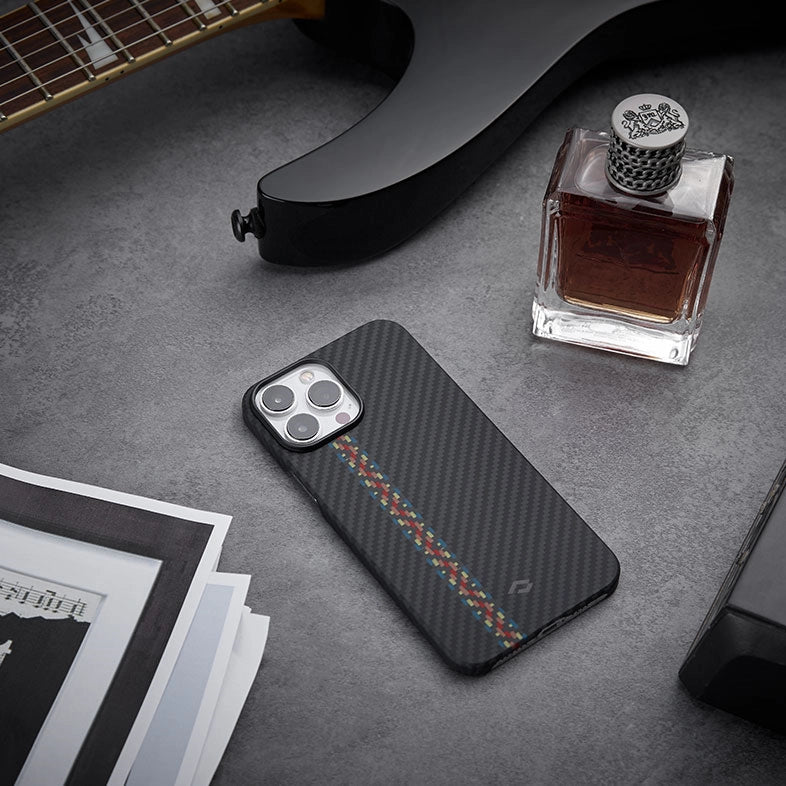 Compatibility
Charge your phones through the case on any Qi wireless chargers and MagSafe chargers.
Magnetically attaches to PITAKA MagEZ® 2.0? chargers.
Is the case compatible with the following products?
Yes
Yes
Yes
MagEZ Card Sleeve (2)
Yes
(Note that the product slightly covers the camera lens of iPhone 13 mini & Pro.)
MagEZ Wallet 2 (Pro)
Yes
(Note that the product slightly covers the camera lens of iPhone 13 mini & Pro.)
MagEZ Mount Qi/MagEZ Mount
No
Specs
Dimensions
Thickness: 0.055 in. (1.4mm)
Weight
iPhone 13 mini: 0.66oz (18.7g) iPhone 13: 0.82oz (23.3g) iPhone 13 Pro: 0.8oz (22.8g) iPhone 13 Pro Max: 0.94oz (26.7g)
Warranty
2 months warranty See our warranty page for more information.
Package Contents
1 x Fusion Weaving MagEZ Case 2 for iPhone 13 mini/13/13 Pro/13 Pro Max
FAQs
Q1. Are there magnets in the iPhone case, and will they affect my phone?
A1. Yes, MagEZ Case Pro 2 for iPhone 12, and MagEZ Case 2/MagEZ Case Pro 3 for iPhone 13 all have magnets inside that mirror the MagSafe magnet array. Your iPhone 13 shouldn't experience any problems; however, Apple does warn that the magnets can cause problems with RFID chips and magnetic strips in credit cards and security badges as well as pacemakers.
Q2. Are your cases compatible with Qi wireless chargers?
A2. All our cases, including Fusion Weaving MagEZ Case 2 can work with Qi-certified wireless chargers.
Q3. Why is the pattern of colored strands on the Fusion Weaving case different?
A3. Different colored aramid fiber strands have various ductility due to their characteristics. Thus, they show different shapes on the case. And even those tiny blocks of the same color are not exactly alike. The irregularity makes every case unique. In other words, what you're holding is uniquely yours in the world.
PitaCare
WE CARE FOR OUR PLANET.
Rather than a mission, PitaCare is a sustainability journey put in place to protect and care for what matters the most to us - the world and the people around us. We care for people, their feelings, and their everyday life. We make what people can use and enjoy to simplify their lives.
Learn more about PITAKA and the environment
Compare
PITAKA Cases
Three eye-catching cases with a minimalist aesthetic made to protect and accentuate the flawless design of your iPhone 13. Whether you're looking for lightweight minimalism, MagSafe compatibility, reinforced protection, we have it for you. And we've added two new versions of cases to the iPhone 13 series. Crafted from Fusion Weaving™, the new cases feature a more colorful style and an outstanding three-dimensional effect.
A stylish and lightweight MagSafe case crafted from durable aramid fiber through fusion weaving.
A stylish and minimalistic case crafted from durable aramid fiber through fusion weaving.
An upgraded design that perfectly balances minimalism and exceptional protection with MagSafe compatibility.
MagEZ Accessory Compatible
Compatible
(Embedded Magnet Array)
Compatible
(Attaches through the case)
Compatible
(Embedded Magnet Array)
See full comparison
What else might you discover?