Ultra-slim
Aramid Fiber Phone Cases
For Samsung Galaxy Z Fold4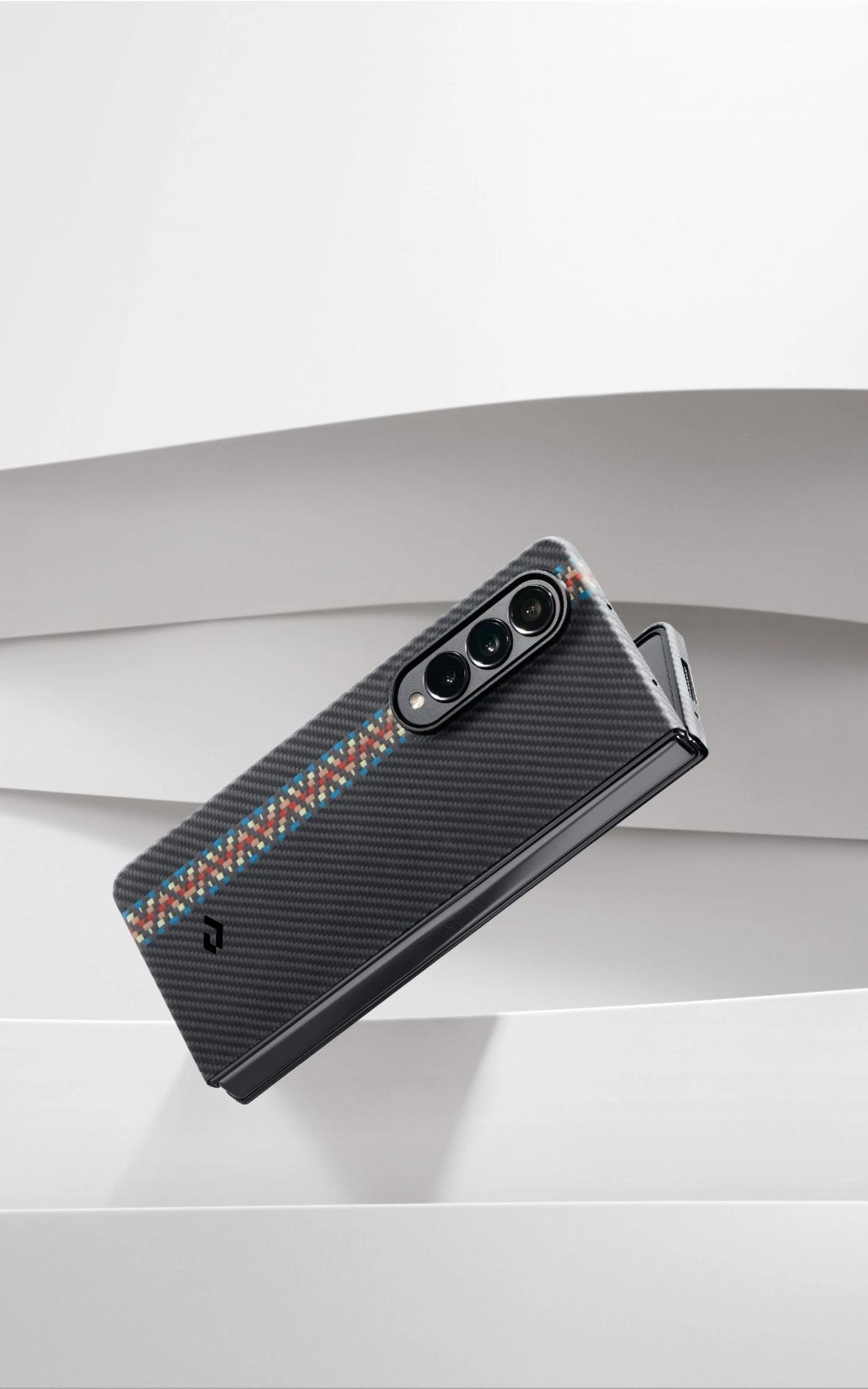 Air Case
For Samsung Galaxy Z Fold4
An ultra-slim Galaxy Z Fold4 case made of aerospace-grade aramid fiber. An ultra-slim Galaxy Z Fold4 case made of aerospace-grade... An ultra-slim Galaxy Z Fold4 case made of aerospace-grade aramid fiber. Read More
Slim and lightweight
Made using durable and scratch-resistant aramid fiber
Textured surface that improves grip and offers comfort
Wireless charging and reverse wireless charging friendly
Unique Fusion Weaving styles
Shop now, pay over time with Klarna.
7-Day Returns
Free Shipping over 30 USD
Secure Checkout
Ultra-slim
With a thinness of 0.55mm, 1/2 of a dime, the Air Case for Galaxy Z Fold4 gives you a near case-less look & feel while protecting it from daily wear and tear.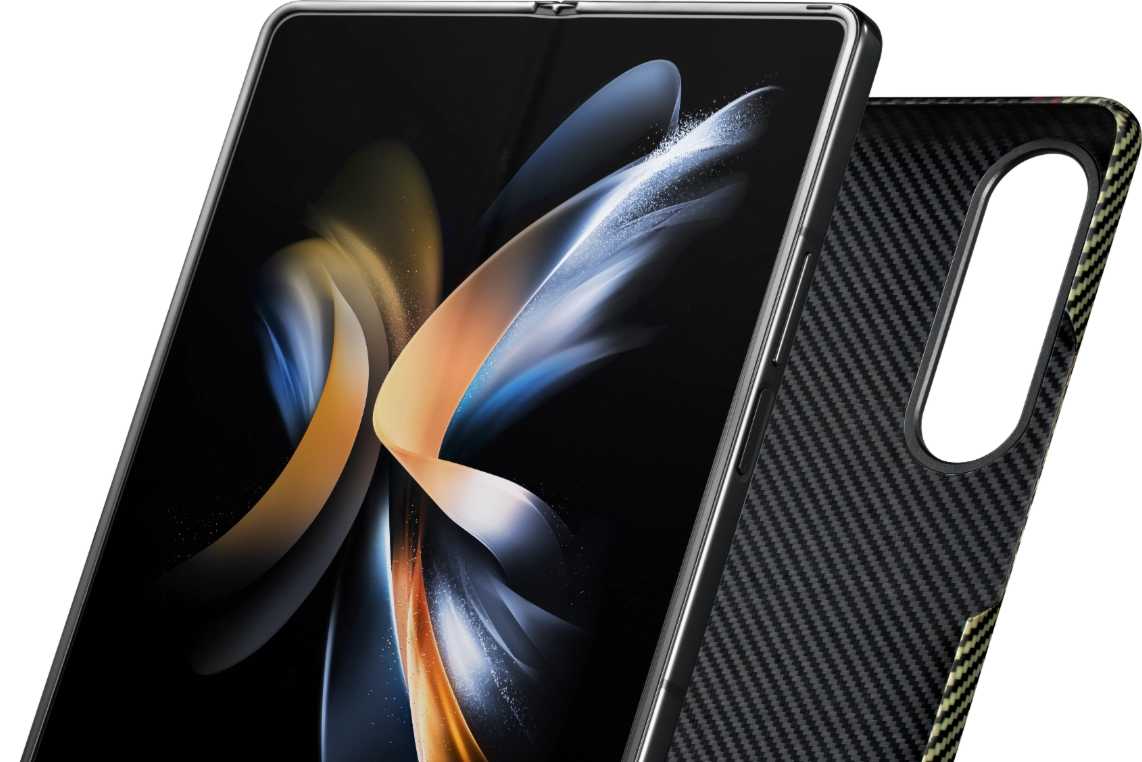 Fusion Weaving Makes Your
Style Next Level
The all-new Fusion Weaving designs add vibrant colors while obtaining the classic black and grey twill of aramid fiber, easily leveling up your everyday style.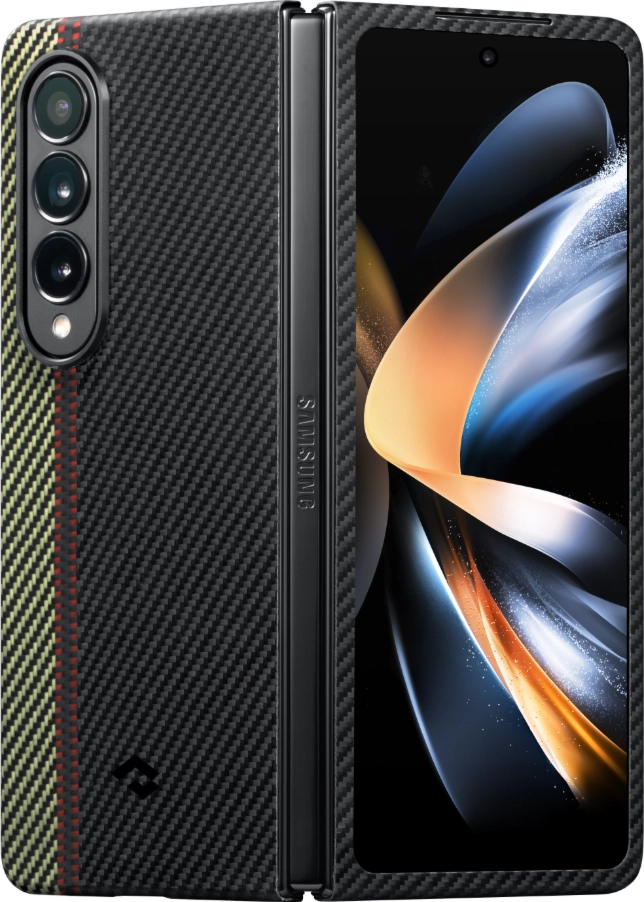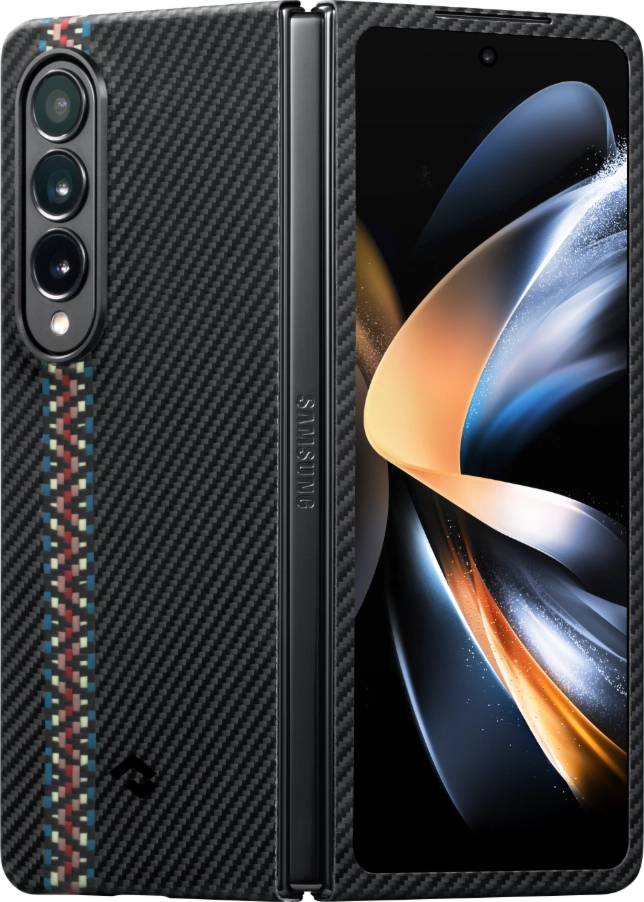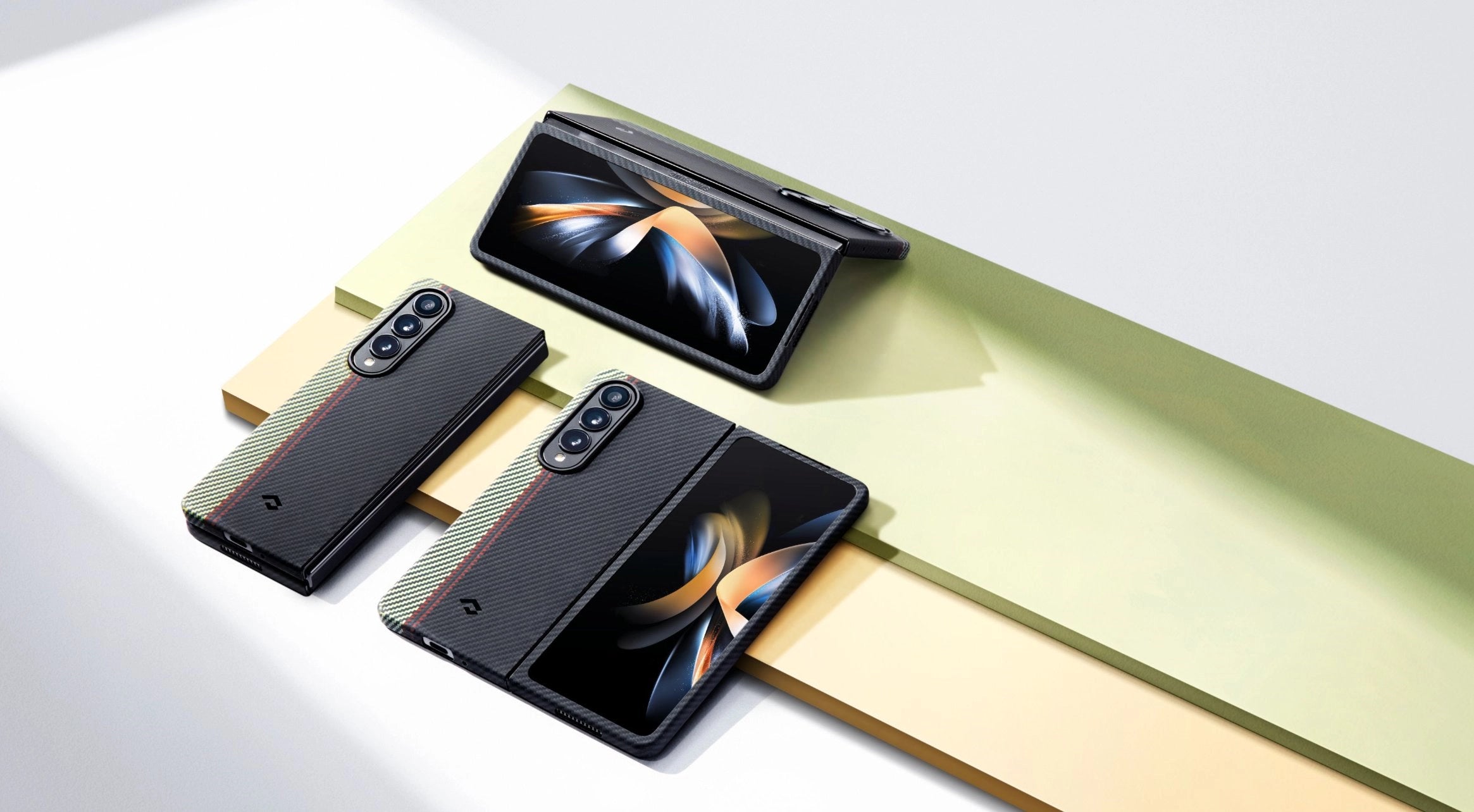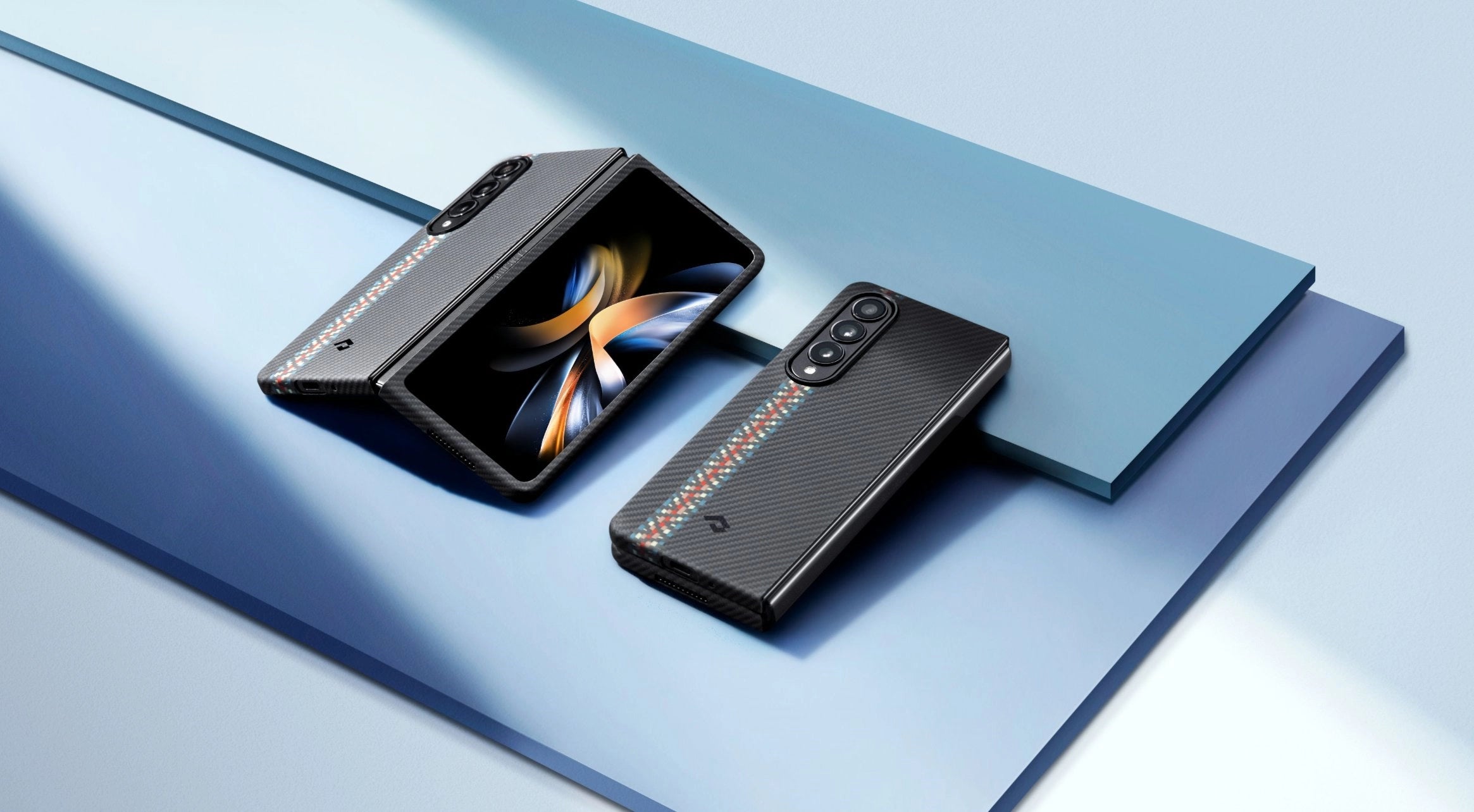 Aerospace-grade Aramid Fiber
Made using lightweight yet durable aramid fiber, the Fold4 case protects your device from scratches and minor drops.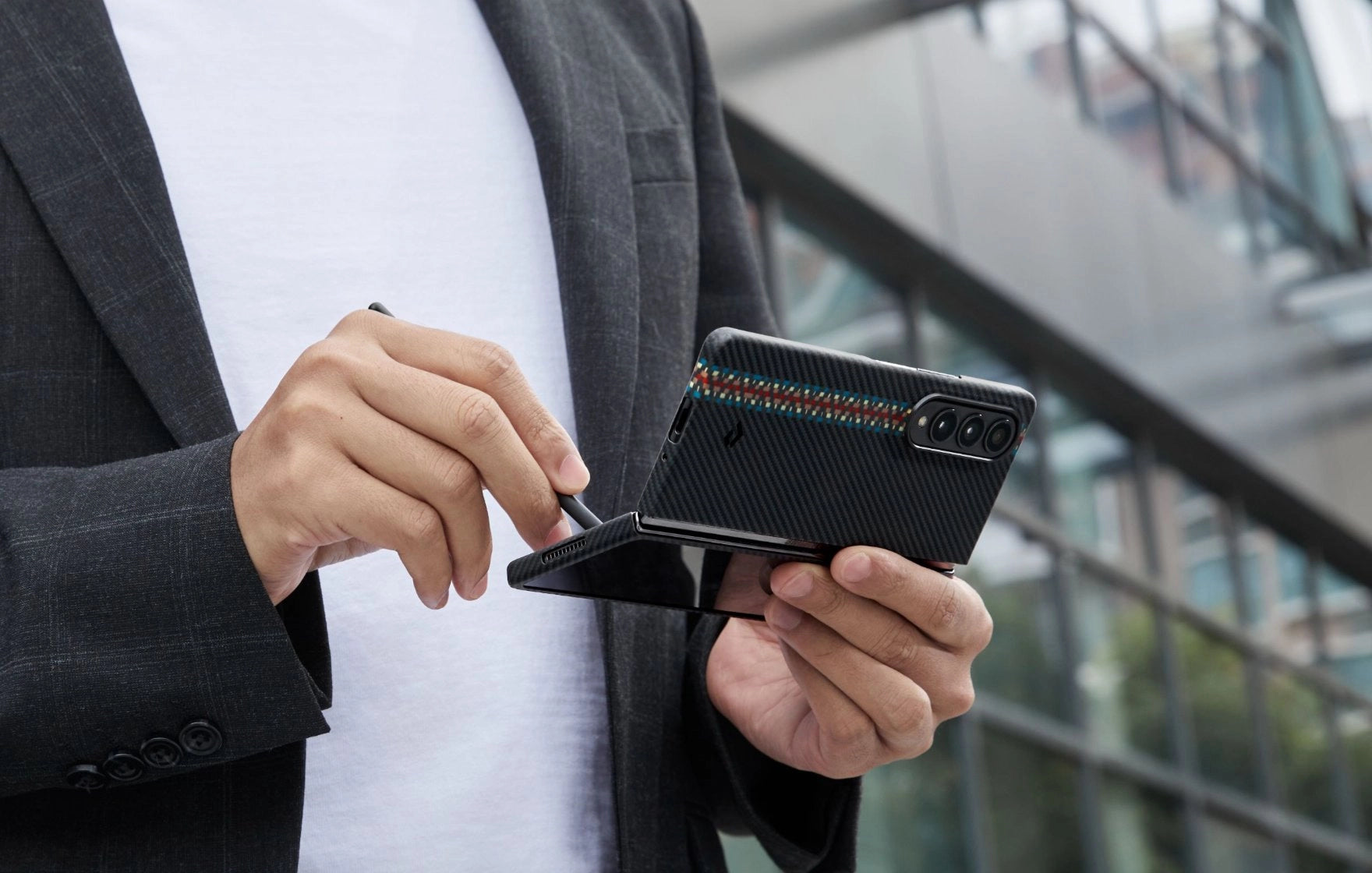 Excellent 3D Grip
Our 3D Grip technology leaves a textured pattern on the surface of the Fold4 phone case that not only improves grip but also feels comfortable in the hand.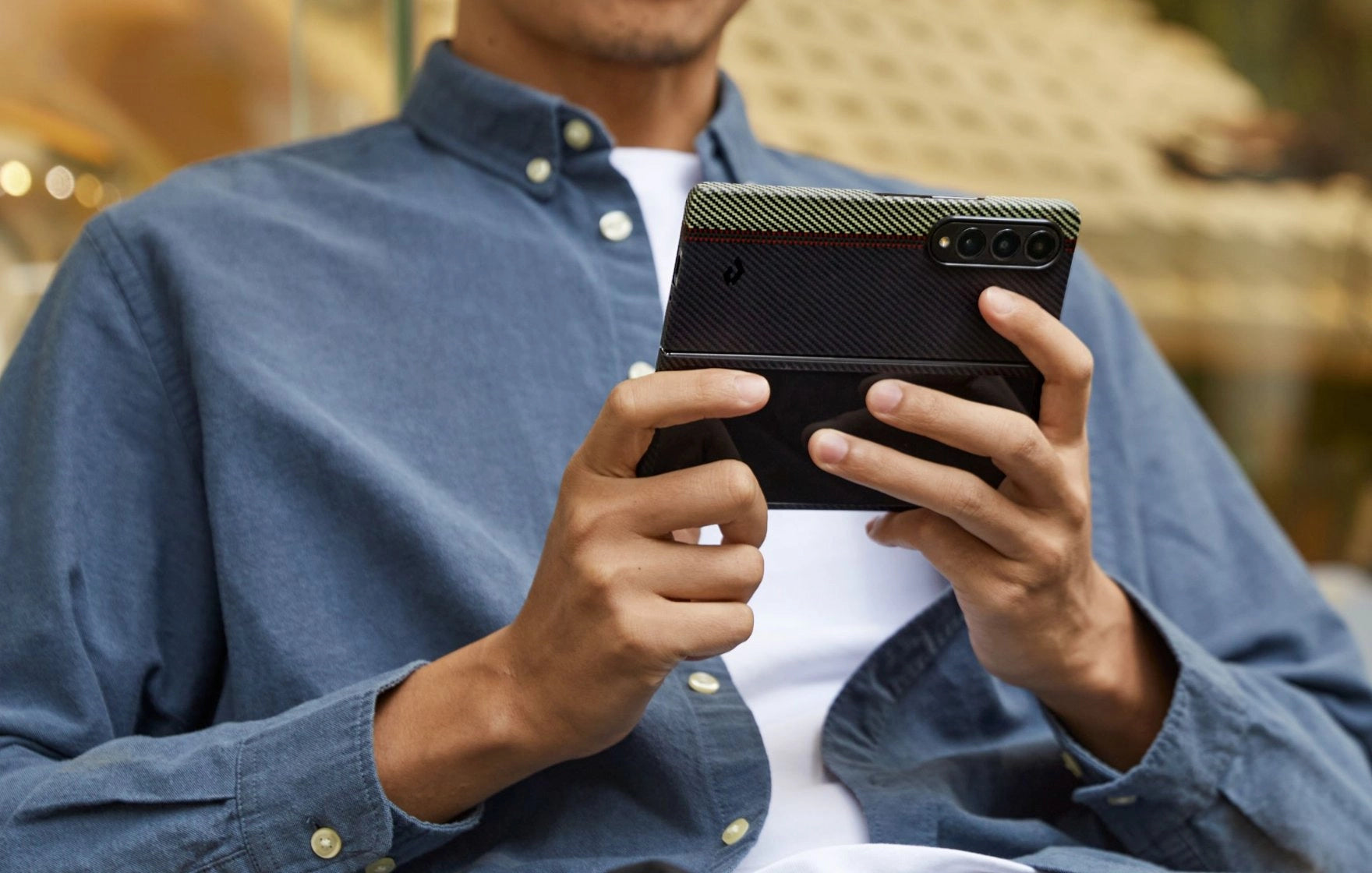 Details Make Perfection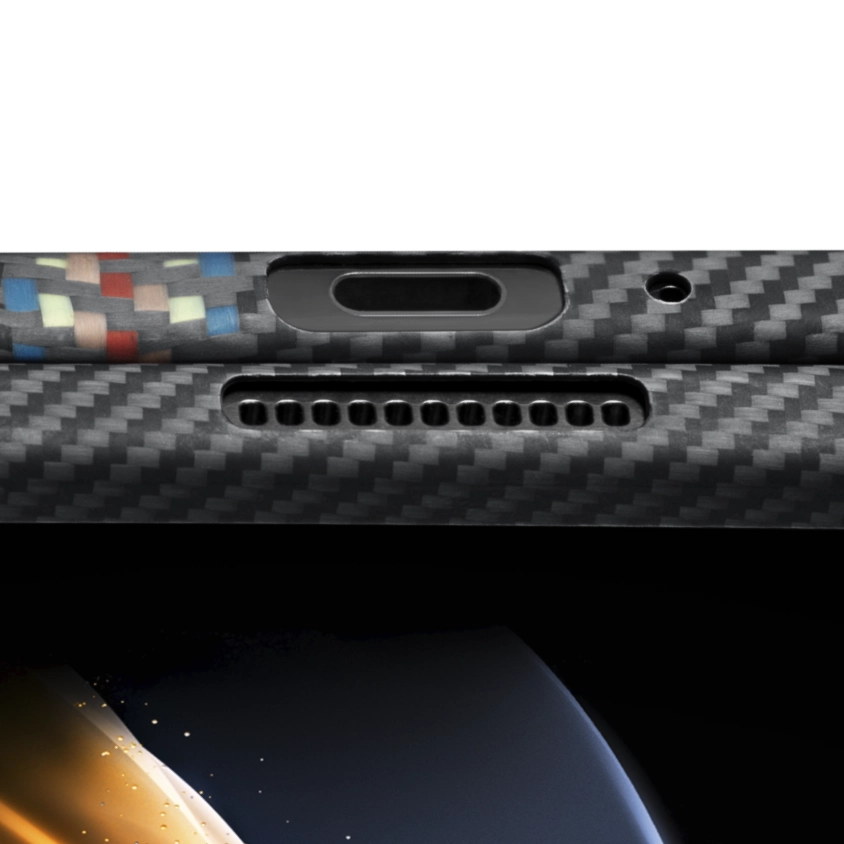 Easy access to ports and holes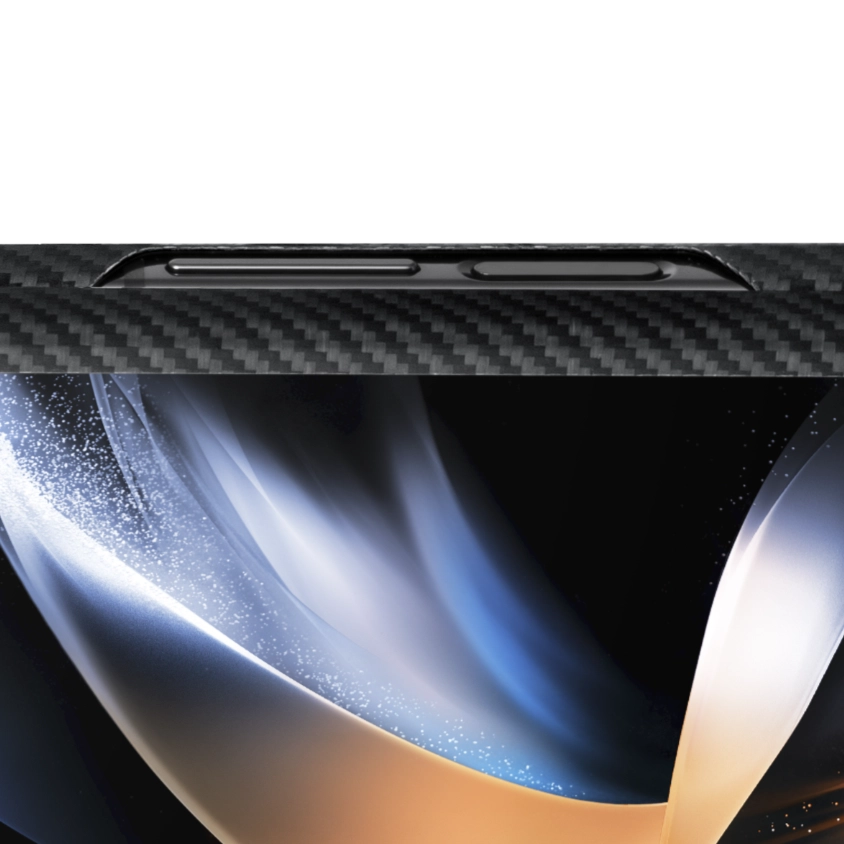 Easy access to buttons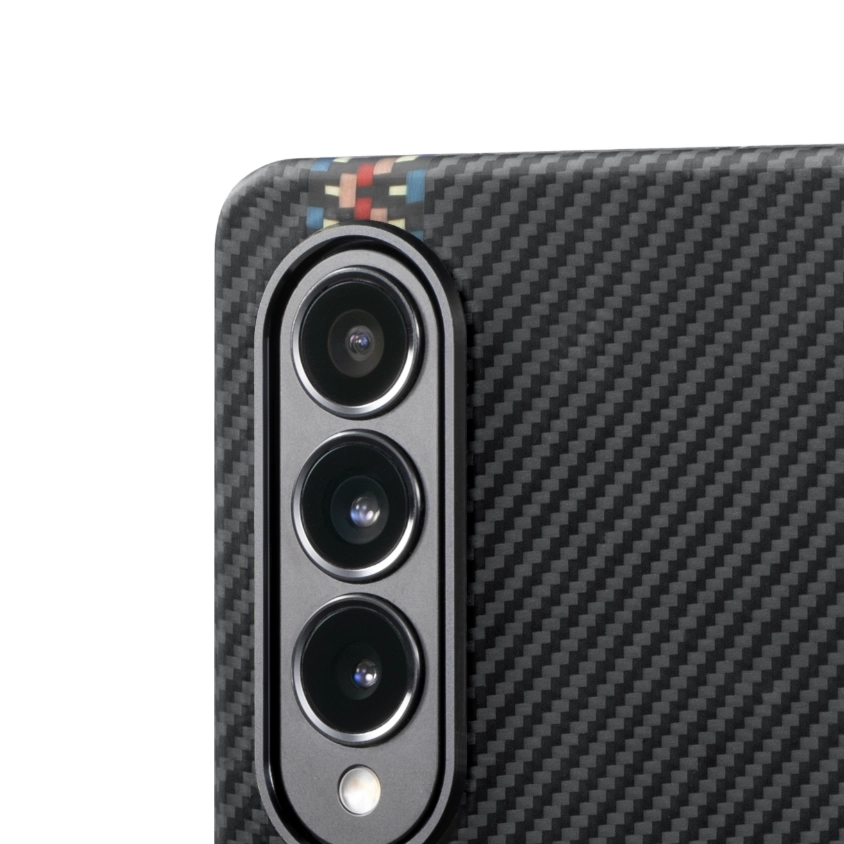 Raised lip for camera protection
Precision cut for a tight fit
Compatibility
Charge with any Qi wireless charger but do note that it can't mount or snap to PITAKA magnetic MagEZ Series chargers.
Specs
Warranty
2 months warranty See our warranty page for more information.
Package Contents
1 x Air Case for Samsung Galaxy Z Fold4 1 x Document Kit
FAQs
Q1. Can I use the Air Case with other PITAKA products?
A1. Although the Air Case does not have magnetic functionality, this luxury phone case is wireless charging friendly and can be used with all wireless chargers, including our Air Series.
Q2. Does the Air Case offer hinge protection?
A2. No. The Air Case doesn't protect the hinge of the Z Fold4 when it holds.
PitaCare
WE CARE FOR OUR PLANET.
Rather than a mission, PitaCare is a sustainability journey put in place to protect and care for what matters the most to us - the world and the people around us. We care for people, their feelings, and their everyday life. We make what people can use and enjoy to simplify their lives.
Learn more about PITAKA sustainability
What else might you discover?
Reviews
Fold4 Case
Eines der besten! Im Vergleich mit ?hnlichen, anderen Hüllen : Besseres Schutz, Antirutsch, Praktische Halt-Lasche, sieht sch?n aus.
Good Job. PITAKA
I am a fan of PITAKA. Over the past years, I have purchased many products from PITAKA. This Fold4 case really suprised me and has made me happy
Extremly fit my Galaxy Fold4
This is the super-thin case ever. I used to use Galaxy Fold 2 with a case, but it was not thin enough, so I felt it was very thick. However, this case is the one that I am looking for. I always want to carry a thin phone with a case, but I could not find any so far. However, this is the ONE that solved my concerns and is very stylish.